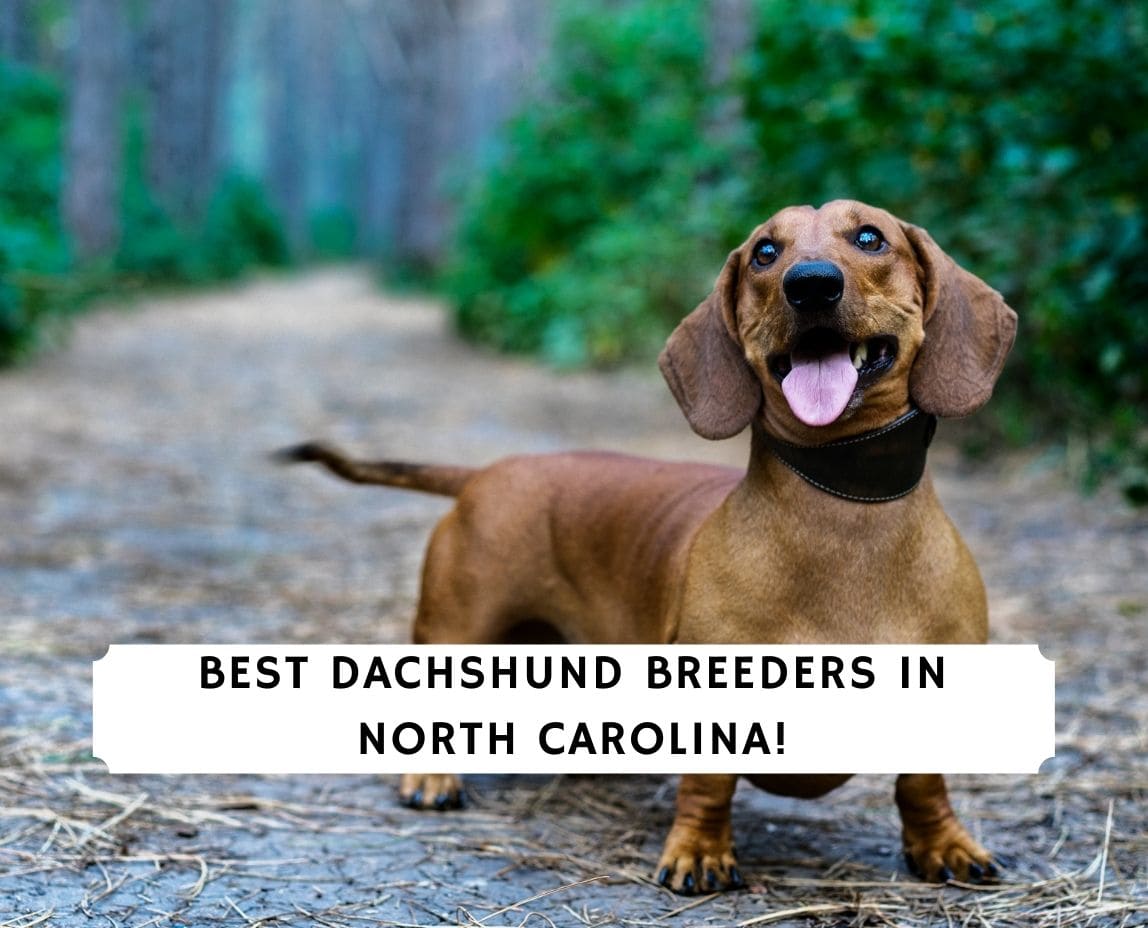 There are many reasons people decide to find Dachshund breeders in North Carolina. One reason is how their tiny frame makes them perfect for cuddling, which will bring a smile to your face on the worst of days.
Unlike much larger breeds, Dachshunds are easy to move around with, whether on a walk or a long road trip. So it's no surprise that Dachshund puppies for sale in North Carolina have grown in popularity over the years. While their temperament tends to be a little on the stubborn side, they're pretty witty and respond to training well. Potential owners with some patience and time might enjoy training their Dachshund puppies!
Before scrolling down this list of Dachshund breeders in North Carolina, check out these other dog breeds: Best German Shepherd Breeders in North Carolina and Best Border Collie Breeders in North Carolina.
Dachshund Puppies For Sale in North Carolina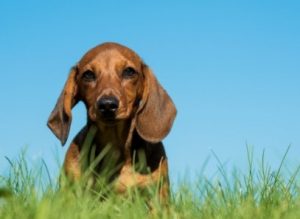 Whatever your reasons for deciding on this particular dog breed, you'll definitely need a breeder who knows their stuff to select the best puppy that will be healthy. After all, genetics plays a significant role in determining your dog's health and personality. So, if you're in North Carolina, check out our list of the best Dachshund breeders in town.
Dachshund Product Recommendations: Best Electronic Dog Doors and Best Inflatable Dog Bed.
1. PuppySpot's Dachshunds for North Carolina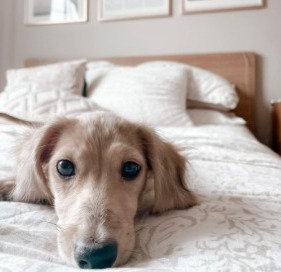 Your journey to finding the right Dachshund breeders in North Carolina isn't easy. You'll encounter many breeders you may be uncertain about. We placed PuppySpot on the top of this list for a reason. Even though you're searching for a single Dachshund breeder, PuppySpot is a marketplace dedicated to an enormous group of trustworthy breeders. Dachshund breeders on this website are all strictly screened, which means you'll be dealing with someone you can trust.
All Dachshund breeders, including other approved dog breeders, are only a tiny percentage of the applicants. Getting approved to list a puppy on PuppySpot is difficult because they have a 200-point system to ensure families receive quality and well-cared puppies. We highly recommend checking out the link below if you're searching for Dachshund breeders in North Carolina.
PuppySpot Details
2. Louie's Dachshunds North Carolina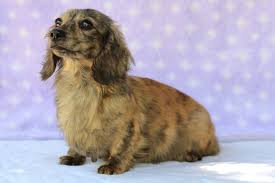 Louie's Dachshunds North Carolina received an award as the best Dachshund breeder in 2017, so you can be sure they know what they're doing. All their puppies are home-raised, which is vital for socialization. They all also have American Kennel Club (AKC) registration papers and trace their ancestry back to champion bloodlines. So no matter your preference for gender, color, or pattern, you're sure to find a Dachshund from their wide variety of puppies.
Depending on what time of the year it is, you might be on the waiting list for a while. After paying for your puppy, you can pick him up at eight weeks old or have him shipped to any state. While the breeders have an unpaid waiting list, you can still join the paid waiting list, which grants you priority for a $104 fee. You'll have to reach out to the kennel about their Dachshund puppy price in North Carolina, as they don't want to publicly display this information on their website.
Louie's Dachshunds Details
3. Oak City Kennels NC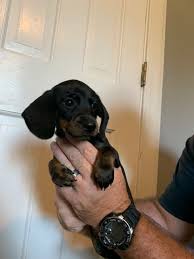 Oak City Kennels is a breeder unlike any other and is located in Wake Forest, North Carolina. You can tell how passionate they are about raising Dachshund puppies to perfect condition by how committed they are to sharing information about this particular breed. You can find tons of interesting facts on their website – we even learned something. However, their waiting list for one of their Dachshund puppies in North Carolina is six months long. But, it's worth waiting because of how thorough they are with their crossbreeding.
Oak City flies in dogs from other parts of the world to limit inbreeding, improving the dog's gene pool. This kennel's staff is also quite helpful in ensuring you select a Dachshund puppy whose personality matches your own. If you're interested in getting a Dachshund in North Carolina from this breeder, then you need to fill out an adoption application on their website. The questions are pretty thorough because they're selective about which homes adopt their puppies. The Dachshund puppies for sale at this kennel start at $1,200, plus a non-refundable $200 deposit to reserve the puppy of your choice.
Oak City Kennels Details
4. Kerr Lake Dachshunds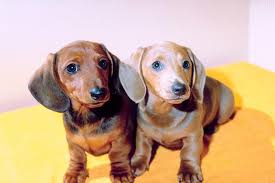 Kerr Lake takes their breeding very seriously and makes our list for their dedication to the job. They're known for producing high-quality puppies in an excellent physical condition that meets AKC registration requirements. With so many years of experience under their belt, you can have some peace of mind as you choose from various Dachshund puppies with different coats and markings.
Dogs receive up-to-date vaccinations and regular dewormings until they leave for their forever home. So not only are the dogs free from diseases but their potential dog mommies and daddies are also safe, as well as existing pets in the adoptive home. There is a photo gallery on the website, so be sure browse through the various Dachshund puppies they have. When you see a puppy you like, you can reach out via the kennel's contact details to learn more about their availability and pricing.
Kerr Lake Dachshunds Details
5. Heartfelt Dachshunds North Carolina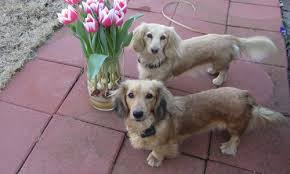 You might know this breeder by their former name, Carter's Dachshunds, and while the business's name is different, the quality remains the same. With over 20 years of experience in the dog breeding industry, they are experts at raising healthy and happy Dachshund puppies in Lumberton, North Carolina. Their site also features interesting and heartfelt stories of Dachshunds saving their owners' lives and improving their well-being.
They offer a lifetime of breeder support to their patrons, and that's in addition to ensuring they have full American Kennel Club (AKC) registration, get dewormed, and are up-to-date on all their vaccines. They have two registration processes affecting their Dachshund puppy price: the limited and the full. Usually, the price range is somewhere between $900 to $2,000. In addition to that, you'll also need to pay a $200 deposit to join the waiting list.
Heartfelt Dachshunds Details
6. Happy Tail Puppies NC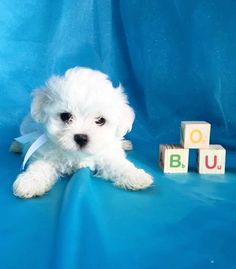 Happy Tail Puppies offers several types of dogs, including Dachshunds, and dedicate a lot of time to finding each puppy the perfect home. The staff undergoes tireless research and conducts DNA tests to guide their cross-matching process. The result is a kennel full of super-intelligent Dachshund puppies in perfect health. They also offer other services like leash and potty training, which can come in handy with this breed.
You can conveniently browse through their selection of adorable Dachshund puppies for sale in North Carolina and add the one you want to your cart. Dachshunds go for around $2,000, and you have the option of shipping them to your location for an additional fee.
Happy Tail Puppies Details
7. Parkers Precious Puppies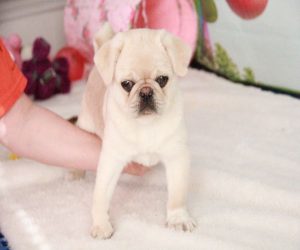 Next on our list is Parkers Precious Puppies, and like the previous breeders, they have different dog breeds. Parkers Precious Puppies offer patrons a puppy pack for only $250, including dog food and other supplies you might find helpful in taking care of your new companion pet. You can see the litters they still have available at their website or book a place on the pick list for an upcoming litter.
When you see a Dachshund puppy you like, you can go ahead and make a deposit, and the team will keep you updated throughout the process. The higher you are on the waiting list, the sooner you get to make your choice from their variety of options.
Their average price for a Dachshund in North Carolina is around $2,540, but you'll have to pay an additional $500 for the deposit. The deposit consists of two parts: $200 is to join the waiting list, and you pay the remaining $300 after making your selection.
Parkers Precious Puppies Details
8. Dog Diggity Dachshunds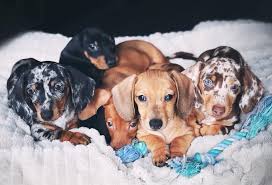 Last on the list of the best Dachshund breeders in North Carolina is "Dog Diggity Dachshunds." While they're smaller than the other dog breeders on this list, they love Dachshunds and take their breeding process as seriously as the others. In addition, these breeds help owners with this particular breed, including tips on how to hold them, brush their teeth, and more.
There's even a whole post on how their enzymes work, so you know the best kind of foods to feed your puppy. They don't have many Dachshund puppies, so you might be on the waiting list for a while. However, you can be sure that their dogs are always registered, up–to–date with their vaccines, and have lovely personalities. For information on the availability and pricing, you'll have to reach out to the owner.
Dog Diggity Dachshunds Details
Conclusion for Dachshund Breeders in North Carolina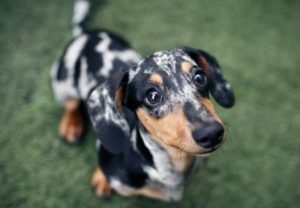 We love Dachshunds because they pack a lot of energy and wit into their tiny frames. While they may be stubborn at times, there's no denying their devotion to their owners. But, of course, you'll only get the best out of your puppy if she is fit and happy. That's why finding the right Dachshund breeder in North Carolina is essential, so ask the breeders as many questions as you want. Good luck with your selection, and we hope we helped you with your research!
For more articles with mentions of the Dachshund dog breed, check out:
If you're still learning about the Dachshund breed, you might want to see this video: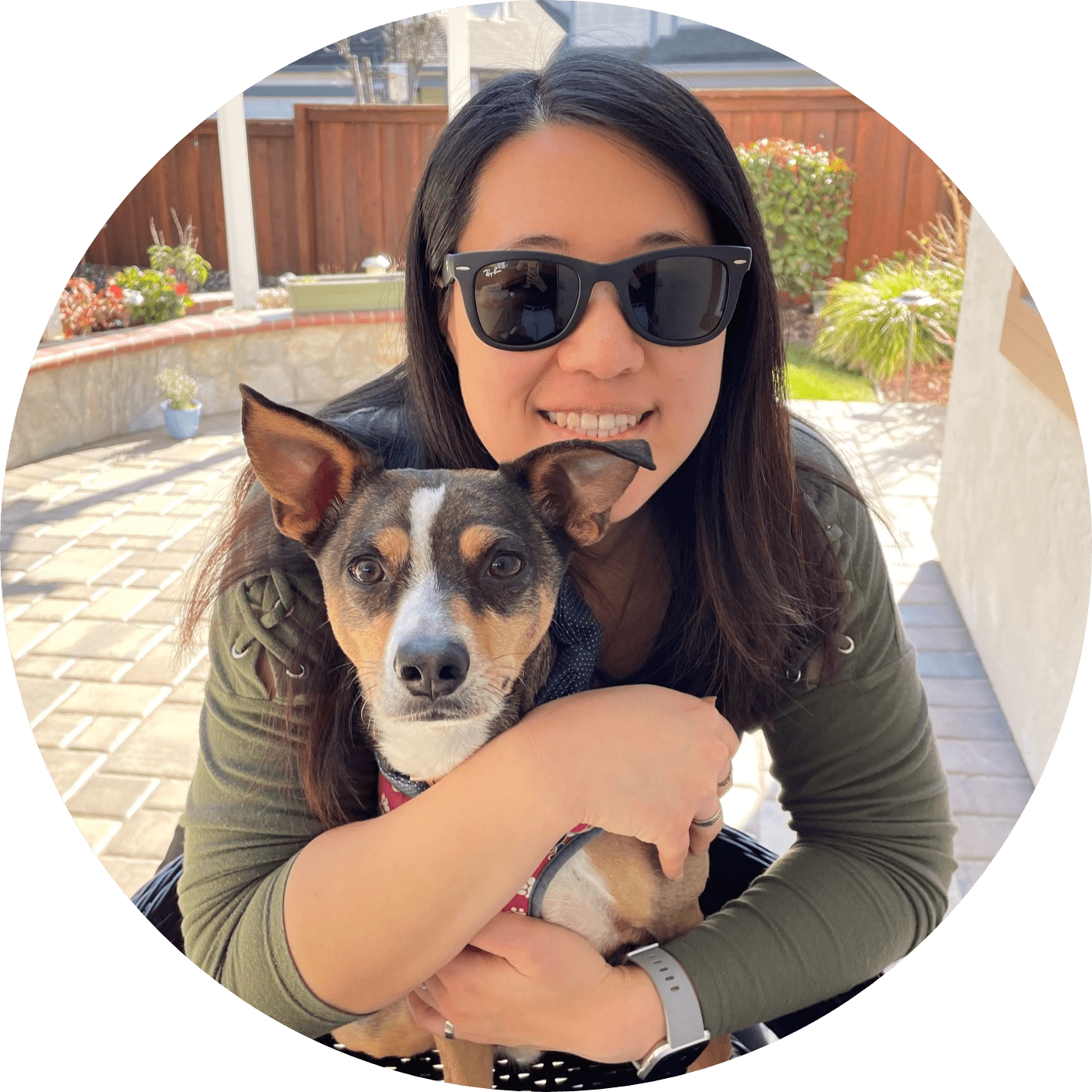 Dr. Sabrina Kong graduated from the Royal Veterinary College in England in 2016 and has been working at a small animal clinic in Northern California since then. She grew up in the Bay Area and got her bachelor's degree from Cal Poly San Luis Obispo. She also became a Certified Canine Rehabilitation Practitioner through a program at the University of Tennessee.
When she isn't in the clinic taking care of her four-legged patients, she enjoys traveling and trying new foods with her friends and her three-legged dog, Apollo. She adopted Apollo from her clinic when he was a puppy with numerous health issues. Dr. Kong truly cares about taking care of animals.