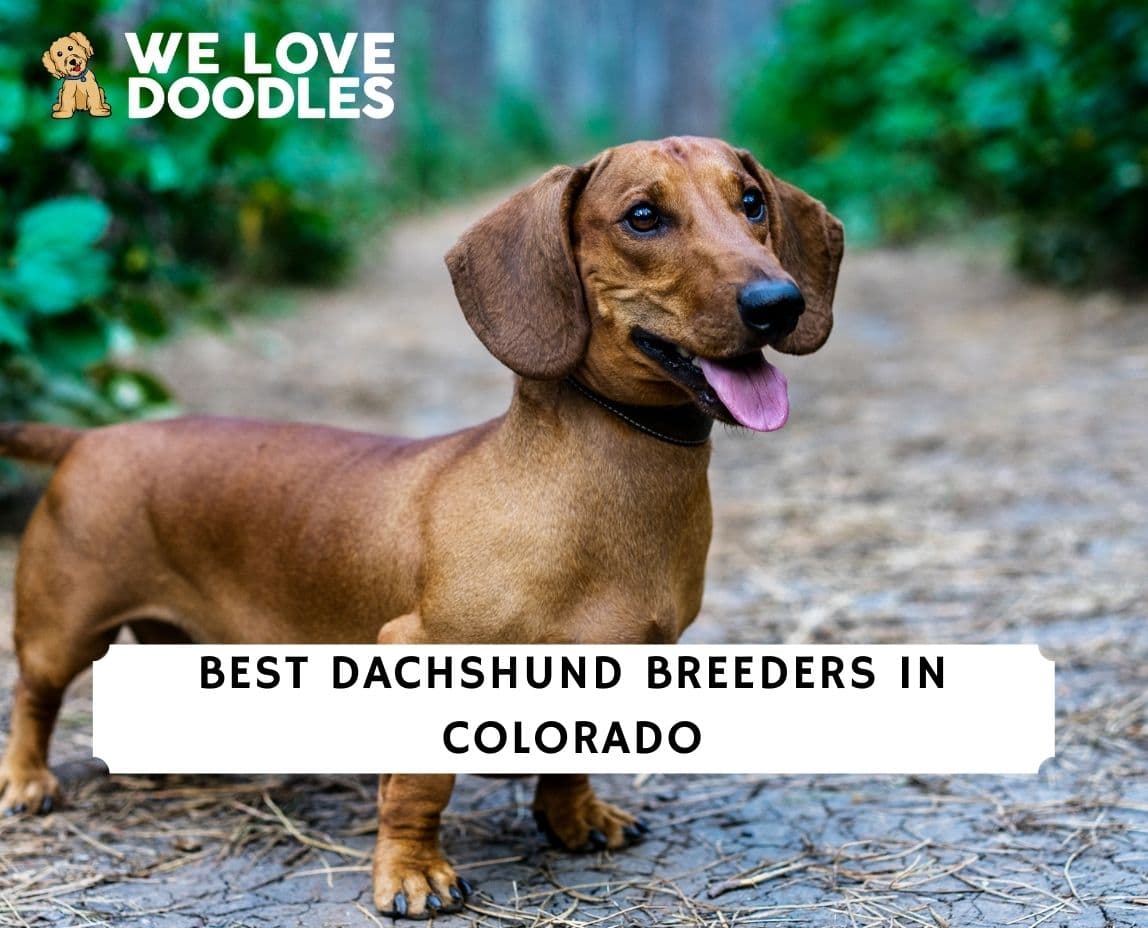 Here's what you need to know if you're searching for the best Dachshund breeders in Colorado. Dachshunds are friendly, spunky, and very curious dog breed classified under the Hound Group by the American Kennel Club.
The Dachshund hails from Germany and is well known for its long body and short legs' structure, plus its bold and alert expression. The dogs are affectionate and make excellent family companions, and their life expectancy, according to AKC, is usually between 12 to 16 years old.
The Dachshund comes in two different sizes (miniature and standard) and three coat types (long-haired, smooth, or wirehaired) with different colors and patterns.
A standard Dachshund weighs about 16 to 32 pounds and is 8 to 9 inches tall, while miniatures are 5 to 6 inches tall and weigh about 11 pounds or less. Find out the names and contacts of some Dachshund breeders in Colorado for a hassle-free adoption process.
Before scrolling down this list of Dachshund breeders in Colorado, check out these breeder recommendations: Best Pug Breeders in Colorado and Best Great Dane Breeders in Colorado.
Dachshund Puppies For Sale in Colorado
The unique and famous Dachshund thrives as a family pet, a vigilant watchdog, and a fine show prospect. Adopting a Dachshund from a responsible breeder assures one of a healthy and quality pet. Below is a directory of some responsible and trusted Dachshund breeders not far from your area in Colorado.
Dachshund Product Recommendations: Best Puppy Flea Shampoos and Best Shock Collars to Keep Your Dog in the Yard.
1. PuppySpot's Dachshund Puppies For Colorado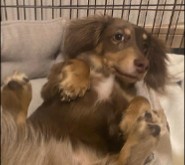 Since you're searching for the best Dachshund breeders in Colorado, we highly recommend checking out PuppySpot. PuppySpot is a reputable platform where you can browse Dachshund puppies from the comfort of your home in Colorado.
In case you're worried about dealing with puppy mills, keep in mind that all Dachshund breeders with puppies listed have to go through a strict screening process, so you can rest assured knowing that your dog will be safely shipped to your home in Colorado. Before you continue on your search for a Dachshund puppy for sale in Colorado, check out the link to the marketplace below.
PuppySpot Details
2. Bianka's Dackels
Bianka Williams is the responsible and dedicated breeder behind Bianka's Dackels, located in the beautiful Pueblo, Colorado. Bianka's Dackels is renowned for offering top-quality healthy Dachshunds with an amazing temperament to loving and committed homes.
They are a member and proud American Kennel Club breeder with the HEART program, breeding according to the Club's breed standards. Bianka's Dackels' commitment and years of experience are seen in their carefully planned breeding program and are recognized by GoodDog for responsible breeding.
Their stud dogs are from the best pedigree and are vet-checked for sound health, beautiful looks, and fantastic dispositions. Bianka's dogs are family-raised and live in her house, where she has an indoor/outdoor run for them.
Bianka is passionate about her dogs as they are very precious to her; the adults sleep in her room; the puppies are well-socialized with other pets and children early enough to aid smooth transitioning. Bianka Dackel's puppies leave for their new homes ten weeks after being vaccinated, dewormed, and vet checked.
They are covered with a 1-year guarantee against basic diseases and come with a puppy starter kit containing a health certificate, records, and other gifts. Bianka Dackels' dogs are placed with only loving families and would have them back when a client can no longer keep them.
The adoption process at the Bianka Dackels' is transparent and handled with experience, with lifelong support for all their clients. Visit their website or contact Bianka Williams on the phone to get your pet's adoption process started.
Bianka's Dackels Details
3. Western Slope English Cream Dachshund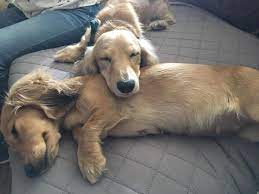 The Western Slope English Cream Dachshund, as the name implies, is located in Delta on the Western Slope of Colorado and is operated by Brandy Ryan, a reputable and intentional breeder. They are an American Kennel Club breeder with a HEART program and a member of the Dachshund Club of America.
They are renowned for their healthy and quality English Cream Dachshunds whelped following the Club's breed ethical standards. Western Slope's 25 years of experience and intentionality is evident in its deliberately planned breeding program and recognition for responsible breeding by GoodDog.
They are dedicated and focused on a healthy legacy and excellent quality Dachshund puppies and always strive to provide their clients with the best experiences. Their dogs are well cherished and get the best lives possible and will only be placed with committed and loving families that will cherish them forever.
Western Slope breeding parents come from a healthy, happy bloodline with good temperaments and are thoroughly screened before mating to produce healthier litters. In addition, all puppies are home-raised among family members with daily care and proper socialization to enhance fantastic transitioning.
They leave for their new home vet checked, dewormed, vaccinated, and are covered with a 1-year health guarantee. The Western Slope English Cream Dachshund adoption process is straightforward, with no hidden health concerns for any of their dogs.
They offer lifelong support to their clients and care more about customer satisfaction. Their dogs are adopted quickly, so we advise you to contact them early enough to get on the waitlist for their upcoming litter.
Western Slope English Cream Dachshund Details
4. Wiener Wilderness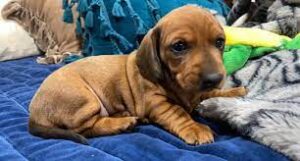 Wiener Wilderness is a responsible breeding program located in the beautiful Elbert, Colorado, renowned for its adorable miniature Dachshund. They have been breeding the Dachshund for over nine years, and their breeding program follows the breed's ethical standards.
Wiener's primary goal is to provide their customers with healthy, top-quality, and well-structured Dachshunds that make exceptional companions. Wiener Wilderness's parent breeds are chosen from the best pedigree and are screened for sound health before mating.
Their puppies are home-raised and are handled daily to enhance great socialization and smooth transitioning. Their puppies are well cherished and are placed only with families that will love them forever.
Wiener puppies are AKC-registered, dewormed, vaccinated, health checked, and microchipped before leaving for their new homes. They are also covered with a health guarantee and come with puppy starter kits containing puppy sample food, toy, and blanket.
They also provide lifelong support to all their clients and want their dogs returned to them when clients can no longer keep them. The adoption process at the Wiener Wilderness is transparent, with customer satisfaction as a top priority.
They offer a 10% discount to all active and retired military personnel and 1st responders with valid Identification Cards. Don't hesitate to get in touch with Wiener Wilderness on the phone to get started with the adoption process of your new pet.
Wiener Wilderness Details
5. Rocky Mountain Dachshund
Rocky Mountain Dachshund is a small in-home breeding program in Delta, Colorado, renowned for quality and healthy miniature Dachshunds. Their ethical breeding program is built on accountability, excellence, trust, and respect for the breed. Their commitment and dedication are reflected in their breeding program following the Dachshund ethical standards.
Rocky Mountain sires and dams are chosen from the best pedigree and examined for health, beauty, and sound temperament before mating. Then, their puppies are whelped and raised alongside their children and other pets in their homes.
Puppies are handled daily to aid excellent socialization, smooth transition, and prepare them for their new homes. All Rocky Mountain Dachshunds leave for their new homes dewormed, vaccinated, vet checked, and dewclaws removed.
Rocky dogs are a significant part of their family and will only place them in loving homes where they will be loved forever. Rocky Mountain offers lifelong support to all its clients and is always available to answer any question concerning the Dachshund breed.
The adoption process at the Rocky Mountain Dachshund is straightforward and hassle-free, with lots of memorable moments. Please get in touch with Rocky Mountain by mail or fill out the application form on their website to get on their waitlist for your new pet.
Rocky Mountain Dachshund Details
6. Sunset Dachshunds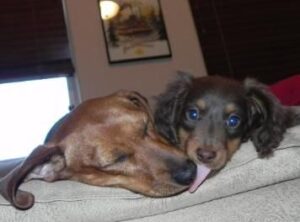 Last on the list of Dachshund breeders in Colorado is Sunset Dachshunds. The Sunset Dachshunds kennel is a responsible and dedicated breeding program operated by Anna Westphal in South Western Colorado.
They have been breeding quality Miniature Dachshunds for over three decades and have remained committed to the breed. Sunset is a member of the American Kennel Club, and its program follows the Club's ethical standards for Dachshunds.
Sunset is renowned for producing long-haired Doxies with wire coats that thrive as companions and show prospects. Their primary focus is on raising quality miniature Dachshunds with excellent dispositions and temperaments.
Their intentionality and years of experience are evident in their carefully planned breeding programs. Sunset's stud dogs come for the finest bloodlines and are screened for health, temperament, and looks to produce well-structured and healthier puppies.
Their puppies are whelped and family-raised right from the day of birth to enhance good socialization skills and hassle-free transition to their new homes. Sunset's dogs are very precious to them, and they place them with warm and loving families.
The adoption process at the Sunset Dachshunds is transparent and fun-filled, with experienced hands available to help clients make the right choice of pet that fits their lifestyles.
Please note that Sunset Dachshunds do not ship their dogs and do not accept deposits. However, prospective clients can contact them on the phone or send Anna Westphal a mail if you are interested in one of their adorable Doxies.
Sunset Dachshunds Details
Conclusion For The "Best Dachshund Breeders in Colorado"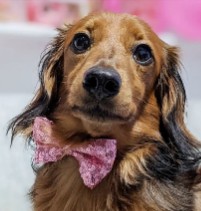 The Dachshund belongs to the hound family and is renowned for its unique short legs and long body structure; the dogs can come in three different coat types and in many colors and patterns. They are very smart, vigilant, and affectionate; they make excellent companions, watchdogs, and admirable show prospects.
However, we advise that responsible Dachshund breeders should be contacted when interested in getting one to clear all health concerns. In addition, you can contact any breeders highlighted in this article for your new pet.
For more guides similar to this list of Dachshund breeders in Colorado, you can check out:
Before you purchase a Dachshund puppy from a breeder in Colorado, you can learn more about the breed by watching "Everything You Need to Know About Dachshunds or Wiener Dogs From Expert Owners" down below: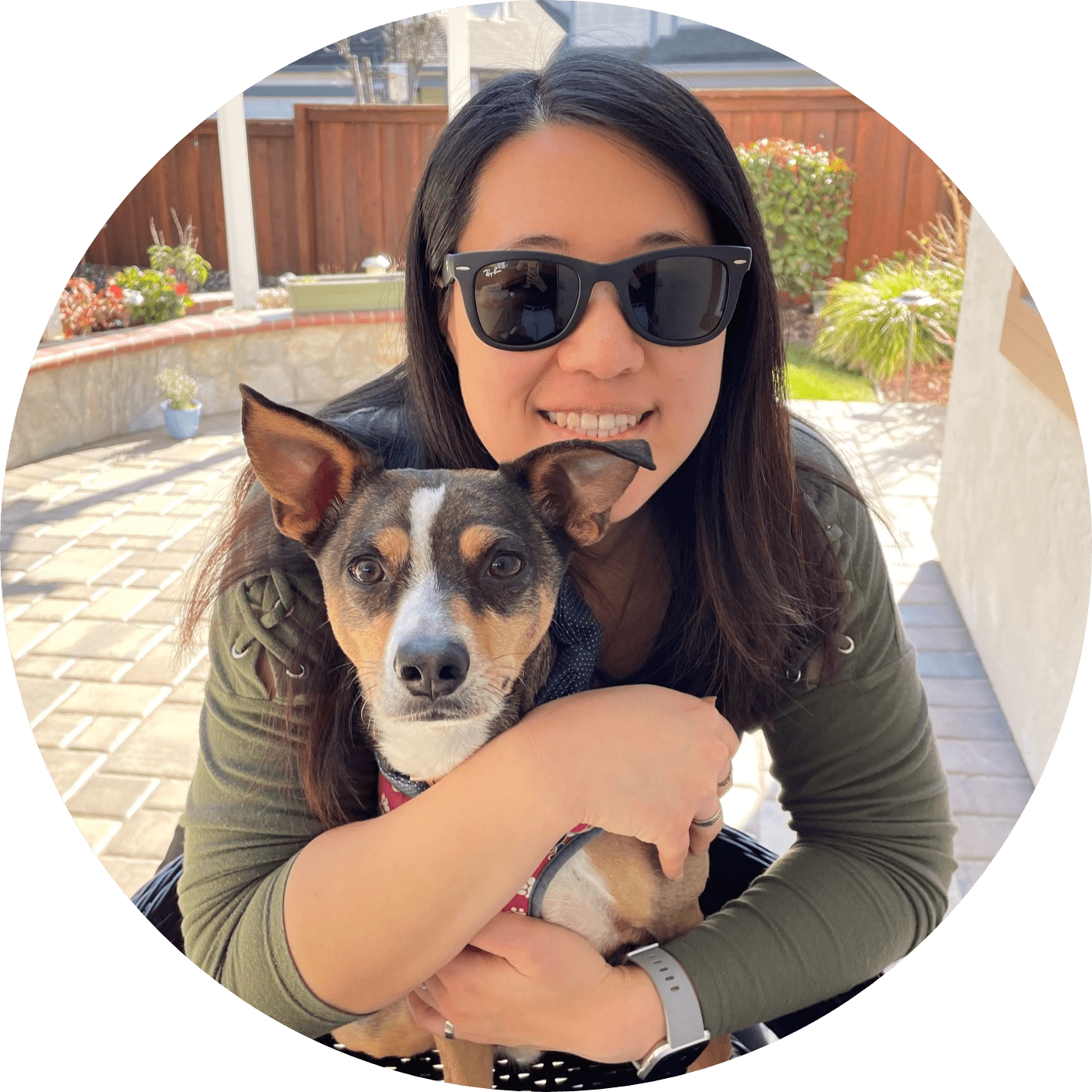 Dr. Sabrina Kong graduated from the Royal Veterinary College in England in 2016 and has been working at a small animal clinic in Northern California since then. She grew up in the Bay Area and got her bachelor's degree from Cal Poly San Luis Obispo. She also became a Certified Canine Rehabilitation Practitioner through a program at the University of Tennessee.
When she isn't in the clinic taking care of her four-legged patients, she enjoys traveling and trying new foods with her friends and her three-legged dog, Apollo. She adopted Apollo from her clinic when he was a puppy with numerous health issues. Dr. Kong truly cares about taking care of animals.