It's okay. We've all done it and it's more common than you think. You go to the pet store and between all the options, you get confused and accidentally bought puppy food. Well, what do you do with the kibble now?
There are many ways you can make use of that puppy kibble, including feeding it to your dog as a treat, donating it to animal welfare organizations, giving it to a friend, or using it as an excuse to get your dog a puppy friend.
Keep reading for even more ideas.
Before you read this guide, "Accidentally Bought Puppy Food: Things to Do With It," check out: Best Food for a Goldendoodle Puppy (2023) – Top 10! and How Much Should a Goldendoodle Puppy Eat? (2023).
Can Adult Dogs Eat Adult Puppy Food?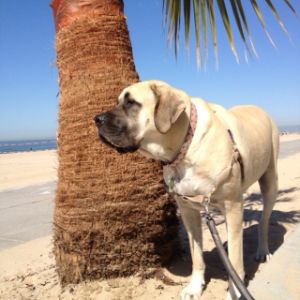 Although it is technically possible for adult dogs to consume puppy food, doing so is strongly discouraged for a number of different reasons. Although both adult and puppy diets provide similar types of nutrients, the amounts of those nutrients vary.
The nutritional needs of a growing puppy necessitate the use of foods with greater levels of protein, calories, fat, and calcium. For instance, the average protein content of adult dog food is somewhere about 18%, however the protein content of puppy food can reach up to 30%.
If you offer your adult dog some puppy food on occasion in addition to their usual food, you probably won't do them any harm. However, if you make puppy food the primary component of their diet, you could be setting them up for a variety of health problems in the future.
Obesity, musculoskeletal problems, and digestive disorders are some of the major health complications that can arise. Therefore, it is strongly recommended that you keep feeding your adult dog food that is formulated to fit their particular dietary requirements.
Although you can occasionally indulge your adult dog with a bite of puppy food as a special treat, providing them with only puppy food as their main source of nutrition is likely to result in long-term health issues.
Potential Health Consequences of Feeding Adult Dog Puppy Food
When fed to adult dogs, puppy food can cause the following health issues:
Adult dogs that consume puppy food on a consistent basis are at risk of developing obesity because of the high nutrient content of puppy chow.
Problems with the kidneys are another side effect that can occur in adult dogs as a result of feeding them puppy food.
The consumption of a high-fat diet is the primary contributory factor in the development of pancreatitis, a serious and life-threatening health condition.
In addition to these issues, older dogs who continue to eat puppy food may eventually become lethargic. Being inactive is not directly harmful to health, but it can lead to a host of complications down the road.
Sticking to adult dog food formulated to fit your four-legged buddy's particular dietary requirements is essential if you want to ensure their continued good health and contentment.
If you have any concerns regarding the food or health of your dog, make sure to check with your veterinarian to receive directions and advice on the best course of action to take.
When Is It Okay to Feed Adult Dog Puppy Food?
While it's not advised to give an adult dog puppy food on a regular basis, there are circumstances where vets may suggest it. Some examples are as follows.
Dogs that are underweight may benefit from switching to puppy food, which is higher in calories than food formulated for adult dogs.
For high-energy dogs, it may be helpful to supplement their regular dog food with a tiny amount of puppy food. They may be able to keep their energy levels up thanks to the additional calories and nutrients provided by this.
Dogs that are nursing or pregnant need a high-calorie, nutrient-rich diet to sustain the development of their offspring. Feeding mother dogs a diet consisting of puppy food is one of the most effective ways to supply them with the critical nutrients they need.
Adult dogs can benefit from puppy food, but this should be done under the supervision of a vet. Based on your puppy's specific requirements, they can advise you on how often and how much to feed them.
You can help your pet live a long, healthy, and happy life by following your vet's advice on the best diet for your animal companion.
What to Do With Puppy Food?
There are many ways you can make use of this extra kibble. We'll cover them below:
Puppy Food Donation
Giving the food to a local animal shelter or rescue organization is another possibility. These crucial organizations frequently make do with little resources.
Because many organizations could always use additional food of any kind, selecting this alternative is an excellent way to contribute while also getting rid of the food that you inadvertently purchased.
Don't forget to ask your vet where you may send your donation. It's possible they know of other pet owners who could use some assistance.
Give to a Friend
You probably have a lot of dog-loving friends if you're one yourself. You may give the food to a buddy who is currently taking care of a young dog. They'll appreciate it, and you'll feel good about giving it to a worthy cause.
Put Aside Until Needed
This could be your sign to finally bring home that pet you've always wanted. Put the puppy food away until you are ready to welcome a new four-legged buddy into your home.
Your new best friend will have access to delicious meals when the time comes. Be sure to jot down the date of expiration because you don't want to give your new puppy food that has already gone bad.
Exchange With Adult Food
You may try exchanging it for something you really want. This is an excellent alternative to consider, provided that you are able to identify the right person.
Search for people who are interested in purchasing puppy food by checking through internet classifieds, traditional bulletin boards, or organizations on social media.
There must be other pet owners caring for puppies who have done the exact opposite thing. If this is the case, they will gladly give you their adult food in exchange for your puppy food.
Mix With Adult Food
As it has a greater percentage of fat than adult dog food, the flavor of puppy food is likely to be preferred by your older dog. Because of this, one of the best options available to you is to simply combine the puppy food with some adult food and serve it to the little guy.
Due to the higher fat content, puppy food should be fed in small amounts. Your dog shouldn't have any health problems as long as it doesn't suffer from any food allergies or other digestive problems.
Just remember to keep a check on your dog's weight, since feeding dogs an excessive amount of food might lead to them gaining weight. It goes without saying that you shouldn't do this if your dog already has a weight concern.
Use It to Enhance Taste
You can use a few of the kibbles at a time as snacks for your dog, as the extra fat in puppy food is not only beneficial for adding flavor to the food that you normally feed your dog but it can also be used to jazz up your dog's regular meal.
Because a high-fat content indicates a high-calorie content, you need to be cautious not to give your beloved canine companion an excessive amount of food, just like you do when you combine puppy food and adult food.
Your dog will absolutely adore the flavor of puppy kibble and treats, which is a wonderful way to show your four-legged pal how much you care about him.
You ought to treat your dog occasionally, but there's no need to go crazy. It won't change how much they adore you. If your dog is already overweight, it's not a good idea to add extra goodies (like puppy kibble) to its diet.
Request a Return
The dog food can probably be returned for a refund at your local pet store. A complete refund is not guaranteed if you purchased the food from a discount retailer such as Walmart or Target.
In either scenario, it is best to call ahead and inquire about the acceptance of opened cans of dog food; otherwise, you may end up wasting your time bringing it in.
Things to Keep in Mind
There are a few things to remember now that you know whether or not adult dogs can eat puppy chow and what to do if you accidentally buy it.
First and foremost, you should immediately stop using that bag of puppy food if you observe any problems or shifts in your dog's behavior or health. If you want to be sure your dog is healthy and not having any digestive problems, you should check their waste and stool periodically.
You can make a well-informed decision about what to feed your furry buddy by reading reviews, ratings, and other relevant factors.
Finally, if your dog is overweight or otherwise unwell, it is essential that you follow the diet prescribed by your veterinarian and refrain from feeding your dog puppy food.
Frequently Asked Questions
Is it bad for an older dog to eat puppy food?
Regularly feeding your older dog puppy food is bad since it can cause weight gain and other health issues. Occassional snacks shouldn't be an issue.
When can puppies eat human food?
When a puppy turns eight weeks old, it can eat dog-safe human foods within reason.
Do puppies have to eat puppy food?
Yes, puppies must eat puppy food and not adult dog food. Puppy food has a specific formula for puppies to grow strong.
Conclusion for "Accidentally Bought Puppy Food: Things to Do With It"
In conclusion, if you've found yourself with some extra puppy food, despite not having a puppy, it doesn't have to be such a mistake after all. You can use it to do a good deed or help a friend out.
If you find this guide, "Accidentally Bought Puppy Food: Things to Do With It," helpful, check out:
Learn more by watching "The Difference Between Adult Dog Food & Puppy Food" down below:
Garrett loves animals and is a huge advocate for all Doodle dog breeds. He owns his own Goldendoodle named Kona. In addition, he volunteers at the Humane Society of Silicon Valley, where he fosters dogs and helps animals. Garrett enjoys writing about Doodles and believes that dogs can teach humans more about how to live than humans can teach a dog.
Why Trust We Love Doodles?
At We Love Doodles, we're a team of writers, veterinarians, and puppy trainers that love dogs. Our team of qualified experts researches and provides reliable information on a wide range of dog topics. Our reviews are based on customer feedback, hands-on testing, and in-depth analysis. We are fully transparent and honest to our community of dog owners and future owners.