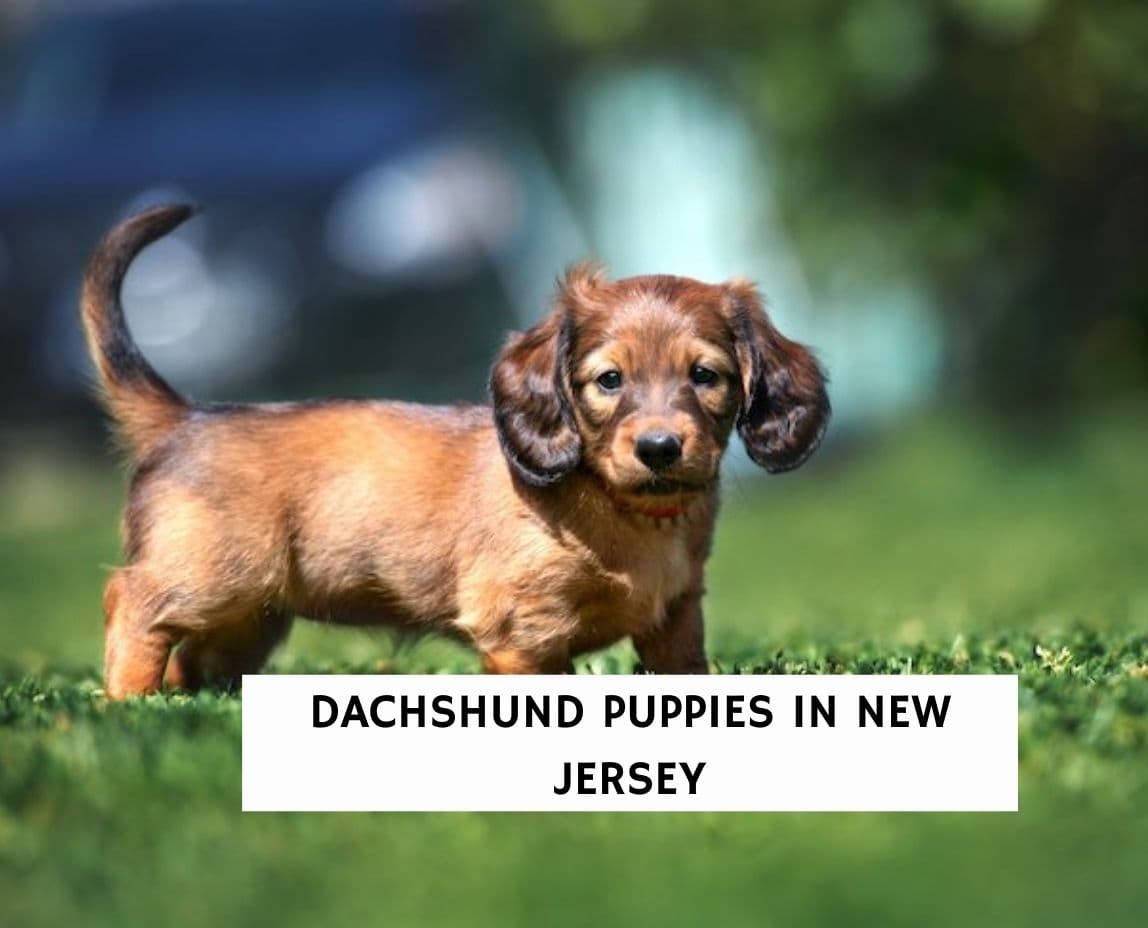 When you're looking for dachshund puppies in New Jersey, it may seem hard to find a reputable breeder. Choosing the right breeder is extremely important when selecting a puppy, as they'll give your pup the care and "education" he needs in his earliest weeks. We've compiled a list of these breeders to help you choose a dachshund breeder with a good reputation.
Below are some of the dachshund breeders based in New Jersey! We recommend that you reach out to each and verify that they're responsible and will care for your dog in the weeks leading up to Gotcha Day. Breeding practices do change, so it's important to do your own research. Are you ready to find your new fur baby? Let's get started!
Before scrolling down this guide, check out these recommendations for your dog: Best Dachshund Breeders in the USA!
1. Furrylicious Puppy Boutique
Furrylicious is a chic and friendly puppy shop and boutique. You can enjoy a great puppy experience at their puppy nursery. They have purebred and specialty mixed-breed puppies, including Dachshunds. They specialize in toy and small breeds in a relaxed and intimate setting. It is a small boutique-like puppy store where they provide full attention, playtime, and socialization to their puppies. Fed with premium quality food and treats, their puppies come with full health guarantees and medical records. You can also look for accessories for your pets as they have a vast collection of pet gear, accessories, and food by known brands.
Dachshund Breeder Details
Contact: Furrylicious
Location: 531 Route 22 East, Whitehouse Station, NJ 08889
Phone number: +1 908-747-4417
Email Address: info@furrylicious.com
2. The Village Pet Shop NJ
Looking to have playtime with puppies before adopting one? The Village Pet Shop allows you to spend time with their puppies so you can socialize with them and select the one you love most. Their goal is to provide puppies as family pets and at a reasonable price. All of their puppies are fully vaccinated and dewormed. They all are vet checked and come with a veterinarian certificate listed with the breeder's name, address, vaccination schedule, and health guarantee. The village pet shop has everything you will need for your puppy while moving it to your home, like carriers, bowls, toys, treats, goods, and more.
Dachshund Breeder Details
Contact: The Village Pet shop
Location: 701 N Black Horse Pike, Williamstown, NJ 08094
Phone number:+1 856-262-9090
Email Address: villagepuppies@emypeople.net
3. Shake A Paw New Jersey
Shake a Paw is New Jersey's largest and most reputable store offering healthy pets. They continually invest in the latest technologies so that they can bring you the healthiest puppies possible. Their showrooms consist of air ventilation and ultraviolet air purification systems so their puppies can be safe from germs and odors. They have bred more than 200 different types of breeds, including Dachshunds. In this time of Covid, they have provided a safer and convenient shopping experience by offering appointment service. You can easily make an appointment according to your needs, and you will be welcomed by a dedicated sales professional in a clean and private area. You can choose your new family member comfortable with the helpful shake a paw breeder.
Dachshund Breeder Details
Contact: Shake a Paw
Location: Union address: 2195 Route 22 West Union, NJ 07083
Green Brooke address: 14 Route 22 West Green Brooke, NJ 08812
Phone number: 908-402-0520, 908-941-0468
Email Address: contact@shakeapaw.com
Website: https://shakeapaw.com/
4. Harlequin Dachshunds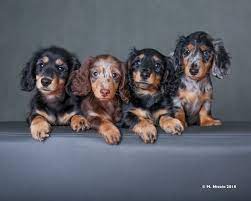 Looking for miniature longhaired Dachshunds? Harlequin Dachshunds have been breeding them exclusively for over 20 years now. Their dogs are easy-going as they have been socialized in a home environment from the earliest days of their lives. They strive to produce the best quality dogs in health, intelligence, conformation, and temperament. Their dogs have excelled in performance competitions like agility and obedience too. Harlequin Dachshunds wants you to know the puppies and their extended families, so you can know how they matured and developed into healthy and beautiful dogs. Their website is aimed to provide knowledge and education to people about Dachshunds so you can easily adopt one. If you're looking for an individual Dachshund breeder in New Jersey, this should be one of your top picks.
Dachshund Breeder Details
Contact: Harlequin Dachshunds
Location: Home-based kennel in South Jersey, about 15-20 minutes southeast of Philadelphia, Pennsylvania.
Email Address: DoxyLadyNJ@gmail.com
5. Bark Avenue Puppies NJ
Bark Avenue Puppies is not the typical puppy store. Their puppies live in custom-made condos rather than cages or crates. These enclosures have rubberized flooring to pamper the puppy's paws. They also have a negative air pressure system that circulates fresh air 24 hours a day so the puppies can be free from contamination. Their puppies socialize and have great playtime in the custom-built play area, getting attention and love from the staff members. At Bark Avenue, you will only find puppies bred with ultimate USDA and their own set of requirements. If you are looking for something unique, a puppy that begins its existence at your home and doesn't come with previous baggage, Bark Avenue is the best place for you!
Dachshund Breeder Details
6. Pet Center Old Bridge
Pet Center Old Bridge is one of the most dedicated and known breeders of puppies, including Dachshunds and several other animals. They give intensive training to their staff to make them a well-trained pet counselor for the pets and the people coming to adopt them. The quality products, healthy pets, selection of breeds, pet counselors, and a real love for animals give Pet Center its great reputation. The major focus of pet counselors is to educate people about pets and how to improve the quality of their lives. Their puppy is provided with extreme veterinarian care and vaccinations before they are placed at your home. They provide their puppies with high-quality food, daily exercise, and lots of socialization time with adults and children. You can fill a consultation form on their website if you are willing to contact them.
Dachshund Breeder Details
7. Silver Nickel Puppies
Silver Nickel Puppies offer some of the best puppies at their boutique. Their puppy nursery and showrooms are being disinfected and cleaned 24/7 with clean air ventilation and purification systems so the puppies can live in a germ-free and clean environment. The puppies are provided a comfortable setting where soothing music is always playing, and all of the puppies have their blankets, bowls, toys, and other stuff. The puppy nannies are well-trained and experienced in looking after the puppies with extreme care and affection. Their puppies come from reputable and professional USDA-licensed breeders only. When you buy a puppy from them, they will provide you the pet's medical record, breed certificate, microchip registration, etc., so you can bring your new family member without any issue. Their puppy consultants are always there to provide you guidance and answer your queries.
Dachshund Breeder Details
Contact: Silver Nickel Puppies
Location: 85 W, Englewood Ave, NJ 07631
Phone number: 201-871-2040
Email Address: silvernicklepuppies@gmail.com
8. Ed Dachshunds New Jersey
ED Dachshunds have been breeding in Germany since 1980 and in America since 2005. They are not the regular kennel or a pet dealer. ED Dachshunds are a licensed hobby breeder and has a strict AKC inspected breeding program which hand delivers the puppy to your home safely. They raise their puppies inside their home so that the puppies and mothers can be provided with extreme care and attention. All of their Dachshunds are carefully hand selected in Germany, Poland UK, China, and other countries. Their Dachshunds puppies for sale are great companions and go all the way to emotional support or service dogs. Their puppies are trained and socialize with children and cats so they can be used in every kind of household. All of the Dachshund puppies for sale in New Jersey are raised with quality care, and they are vaccinated, dewormed, and microchipped. Ed Dachshunds also offer a lifetime genetic health guarantee along with breeder support and an official certificate of veterinary inspection.
Dachshund Breeder Details
9. Best of Breed
Located in New Jersey, Best of Breed has been breeding puppies for many years. They have handpicked different kinds of breeds and raised them with ultimate care and affection. Best of Breed are AKC registered breeders and meet all the AKC standards to breed and raise a puppy. They believe in quality, not quantity, so they have been raising few puppies at once. Their puppies socialize easily with children and adults and have good temperaments. If you are looking for dachshunds that are sociable and have a good temperament, then Best of Breed is a nice place to look in!
Dachshund Breeder Details
Contact: Best of Breed
Location: 28 Harrison Ave # 210, Englishtown, NJ 07726
Phone number: +1 723-446-9370
10. AKC Marketplace
If you are not willing to visit a puppy boutique or kennel and bring the new family member yourself, there are many online sites offering adoption. One of them is the famous AKC Marketplace. It is a trusted resource to help make a lifetime responsible dog ownership safe, happy, and healthy. You can find the AKC registered puppies of every breed on their website and list of groomers so your dog can be safely and comfortably groomed. The website provides all the details that will answer your queries and provide you the necessary information to raise and adopt a puppy. If you are a breeder, you can also list your puppy on the AKC marketplace. Go through their website, select your puppy, contact them, and the puppy will be shipped to your place safely!
Dachshund Breeder Details
Conclusion for Dachshund Puppies in New Jersey
We listed several different Dachshund breeders in New Jersey to help you find your next puppy. Remember, always contact each breeder and ask several questions! Additionally, we recommend that you visit each breeder in person (if possible) or at least do a video conference to see the puppies before you put down a deposit. Lastly, always ask for health guarantees. You want to make sure that you are getting the healthiest Dachshund that will live a long life!
You will also like: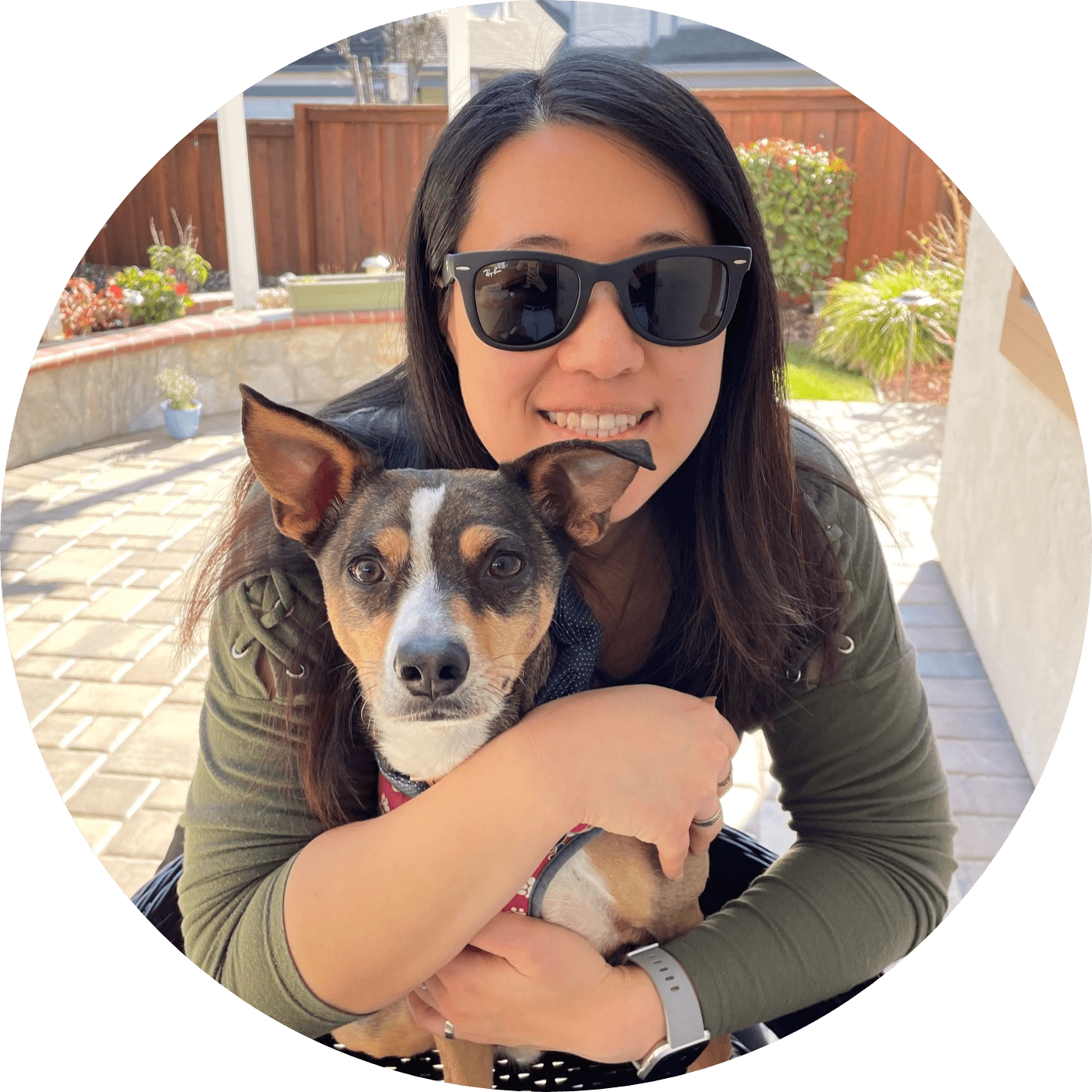 Dr. Sabrina Kong graduated from the Royal Veterinary College in England in 2016 and has been working at a small animal clinic in Northern California since then. She grew up in the Bay Area and got her bachelor's degree from Cal Poly San Luis Obispo. She also became a Certified Canine Rehabilitation Practitioner through a program at the University of Tennessee.
When she isn't in the clinic taking care of her four-legged patients, she enjoys traveling and trying new foods with her friends and her three-legged dog, Apollo. She adopted Apollo from her clinic when he was a puppy with numerous health issues. Dr. Kong truly cares about taking care of animals.