Here's what you need to know if you're searching for Cane Corso breeders in New Jersey. The Cane Corso breed is well-known for being an excellent protector and companion.
It makes sense that many people would want to add one of these majestic dogs to complete their family. First, however, you want to ensure that you are getting a healthy dog with a wonderful temperament that will be a great companion in the years ahead.
Before scrolling down this list of Cane Corso breeders in New Jersey, check out these recommendations: Best Australian Shepherd Breeders in New Jersey and Best Golden Retriever Breeders in New Jersey.
Cane Corso Puppies For Sale in New Jersey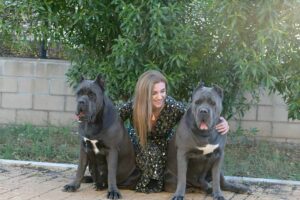 If you're planning to purchase from an unknown Cane Corso breeder in New Jersey, ensure that you're not dealing with any potential puppy mills. Also, always do your in-depth research before making financial decisions. With that in mind, here's your list of the best Cane Corso breeders in New Jersey.
Cane Corso Product Recommendations: Best Dog GPS Trackers and Best Smelling Dog Shampoos.
1. PuppySpot's Cane Corso Puppies For New Jersey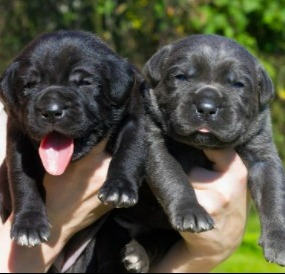 Since you're searching for Cane Corso breeders in New Jersey, we highly recommend visiting PuppySpot first. PuppySpot is a highly trusted dog marketplace with breeders around the United States. Cane Corso puppies listed on PuppySpot are all available, which means you'll skip the waiting list.
Cane Corso breeders on PuppySpot are screened to ensure that customers are not dealing with any potential puppy mills. Before continuing on your search for a breeder in New Jersey, check out the link below.
PuppySpot Details
2. Manganiello Cane Corso
If you are searching for one of these large breed dogs, Manganiello has precisely what you are looking for. They pride themselves on matching potential puppies with the right family based on their temperament and personality.
You will be extensively vetted to ensure that you have the right home and lifestyle to accommodate one of their puppies. In the end, you can rest easy knowing that they have helped you to choose the perfect puppy for your family.
Cane Corsos are known for coming in a variety of colors. Black, fawn, formentino, blue, blue brindle, and red are all possibilities. The good news is that Manganiello has produced all of these colors so that you can have the puppy of your dreams.
This breeder understands that socializing your dog produces the best results for their future. They start their dogs early by exposing them to touch, various people, different places, other animals, and novel sounds.
However, it is still recommended that you continue this type of training in your own home. All litters are registered with ICCF. They also come with a health guarantee and are up to date on all of their vaccinations.
Manganiello Cane Corso Details
3. Legacy Cane Corso
For those who want an impressive Cane Corso, Legacy Cane Corso might be the right fit for you. They are a small hobby breeder who focuses on quality dogs and creating champions. To better understand the breed, they traveled extensively in Italy and imported their breeding stock from famous European kennels.
As a result of their extensive research, they have owned and produced national winners, international champions, and foreign and domestic champions even generations after their initial stock import.
They have shown in prestigious areas such as Westminster. Legacy Cane Corso has also produced TDI and CGC titled dogs. Each of their dogs is treated as more than just breeding stock, though. Adult dogs are truly members of the family, and the puppies they produce are a natural extension of that.
All puppies are raised underfoot in a home environment to ensure the most straightforward transition to your new home. Legacy offers lifetime support if you have any questions about the breed or your specific puppy. You can also rest easy knowing that your new canine companion comes with a two-year written health guarantee.
Legacy Cane Corso Details
4. Lords Cane Corsos
Prospective puppy owners who want a dog from proven lines will want to look into Lords Cane Corsos. This breeder has been in business for almost twenty years, giving them an excellent reputation for breeding outstanding Cane Corsos.
They have two primary parents that they use for their breeding stock, aptly named King and Queen. King is almost three years old and weighs in at a stocky 155 pounds. Queen just turned two years old and weighed in at an impressive 140.
These beautiful dogs are sure to produce equally stunning and large puppies. Temperament is an important part of their breeding program.
King and Queen are beautiful dogs, but their personality is more important. They have excellent temperaments, are great with family and kids, and have lots of love to give to the people around them. Your puppy will likewise be a great addition to your family.
Lords Cane Corsos Details
5. NJ Guardian Cane Corso
Some people want their dogs to be excellent protectors. If this describes you and your goals for your new puppy, then NJ Guardian Cane Corso might be the ideal fit for you. Their dogs are bred to have excellent temperaments to allow them to blend seamlessly into your family.
However, this breed is also known for being a fantastic protector as well as a family member. This is emphasized at NJ Guardian. Each puppy is lovingly socialized with every member of the family.
They are accustomed to being around children as well as adults. Puppies are also socialized with other dogs to ensure that they are as well-rounded as possible. Each of these new puppies will have their tails docked before coming to your home.
They also come with up-to-date vaccinations and have been wormed at two, four, six, and eight weeks of age. Your new puppy will come to your home as healthy as can be. Their most recent litters ranged in price from $1,800 to $2,000.
NJ Guardian Cane Corso Details
6. Knights Watch Cane Corso
Last on the list of Cane Corso breeders in New Jersey is "Knights Watch Cane Corso." Knights Watch Cane Corso may be a small hobby breeder, but they prioritize breeding healthy litters that bring out the best of the breed. Situated in the Pocono Mountains of Pennsylvania, this breeder has been working with Cane Corsos since 2012.
With more than ten years of experience under their belt with this particular breed, they are certain to help you find the companion of your dreams. In addition, they have an extensive background in large working breeds, with thirty years of experience working with Rottweilers and Dobermans.
This breeder is well-known for training their breeding stock, as well as showing. They have shown in confirmation and even participated in the 2017 Westminster Dog Show. Each puppy is socialized with children so that they are as gentle and well-rounded as possible before becoming a member of your family.
All of their dogs live in the home as a part of the family, so the transition to your house will be easy. They use the Puppy Culture curriculum to get your new puppy used to a variety of things. One of the unique aspects of this breeding program is its nutrition.
They believe in feeding their dogs a raw natural diet to give them all the nutrients they need to succeed in life. Even puppies partake in this diet once they are old enough to be weaned from nursing.
Knights Watch Cane Corso Details
Conclusion For The "Best Cane Corso Breeders in New Jersey"
If you want to add one of these majestic dogs to your family, you need to know where to find the best breeders in the New Jersey area. Fortunately, there are several to choose from. All of the breeders on this list prioritize healthy puppies who will be loving members of your family for years to come.
For more articles with mentions of the Cane Corso, you can check out:
Learn more about the Cane Corso by watching "Everything You Must Know About Owning a Cane Corso Puppy" down below: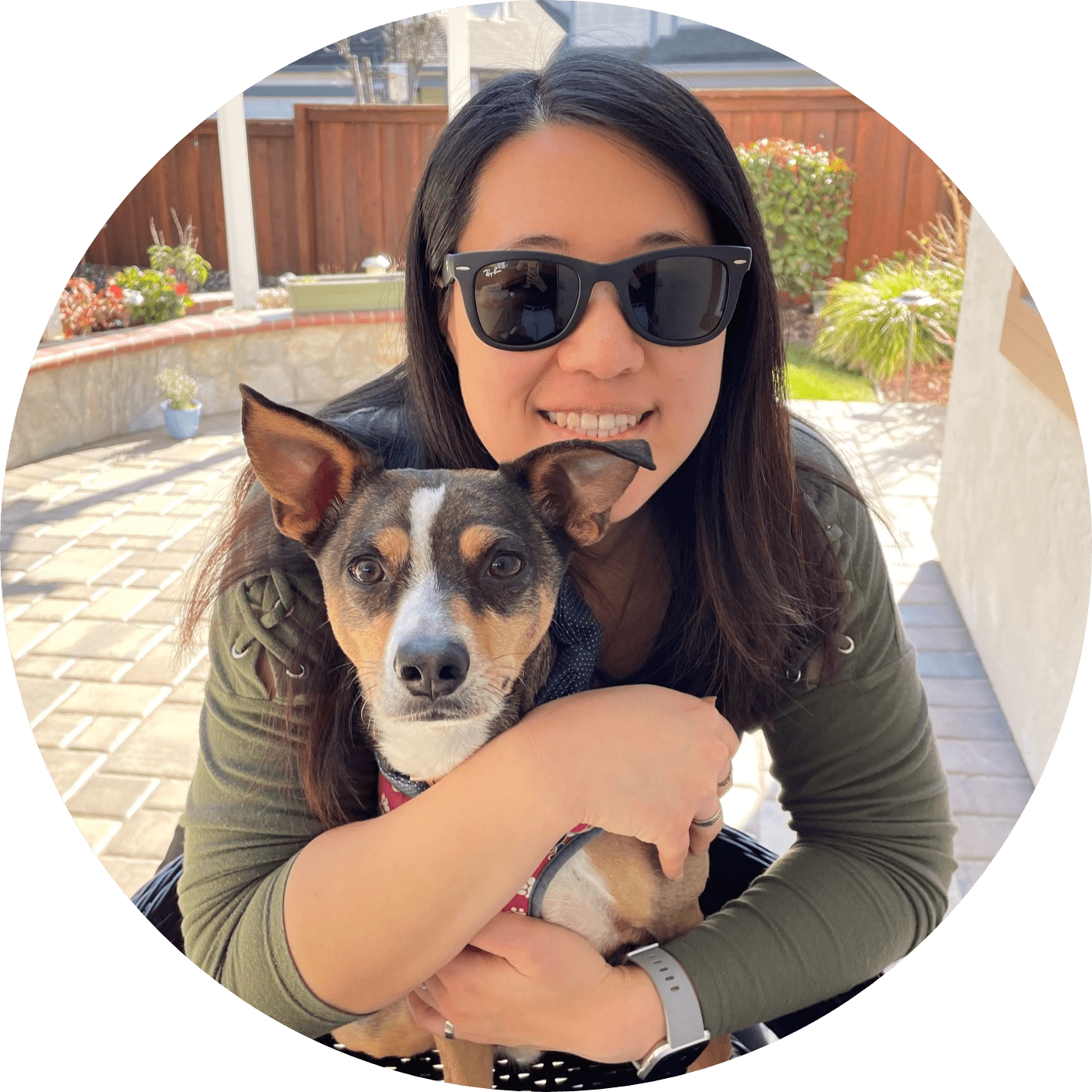 Dr. Sabrina Kong graduated from the Royal Veterinary College in England in 2016 and has been working at a small animal clinic in Northern California since then. She grew up in the Bay Area and got her bachelor's degree from Cal Poly San Luis Obispo. She also became a Certified Canine Rehabilitation Practitioner through a program at the University of Tennessee.
When she isn't in the clinic taking care of her four-legged patients, she enjoys traveling and trying new foods with her friends and her three-legged dog, Apollo. She adopted Apollo from her clinic when he was a puppy with numerous health issues. Dr. Kong truly cares about taking care of animals.