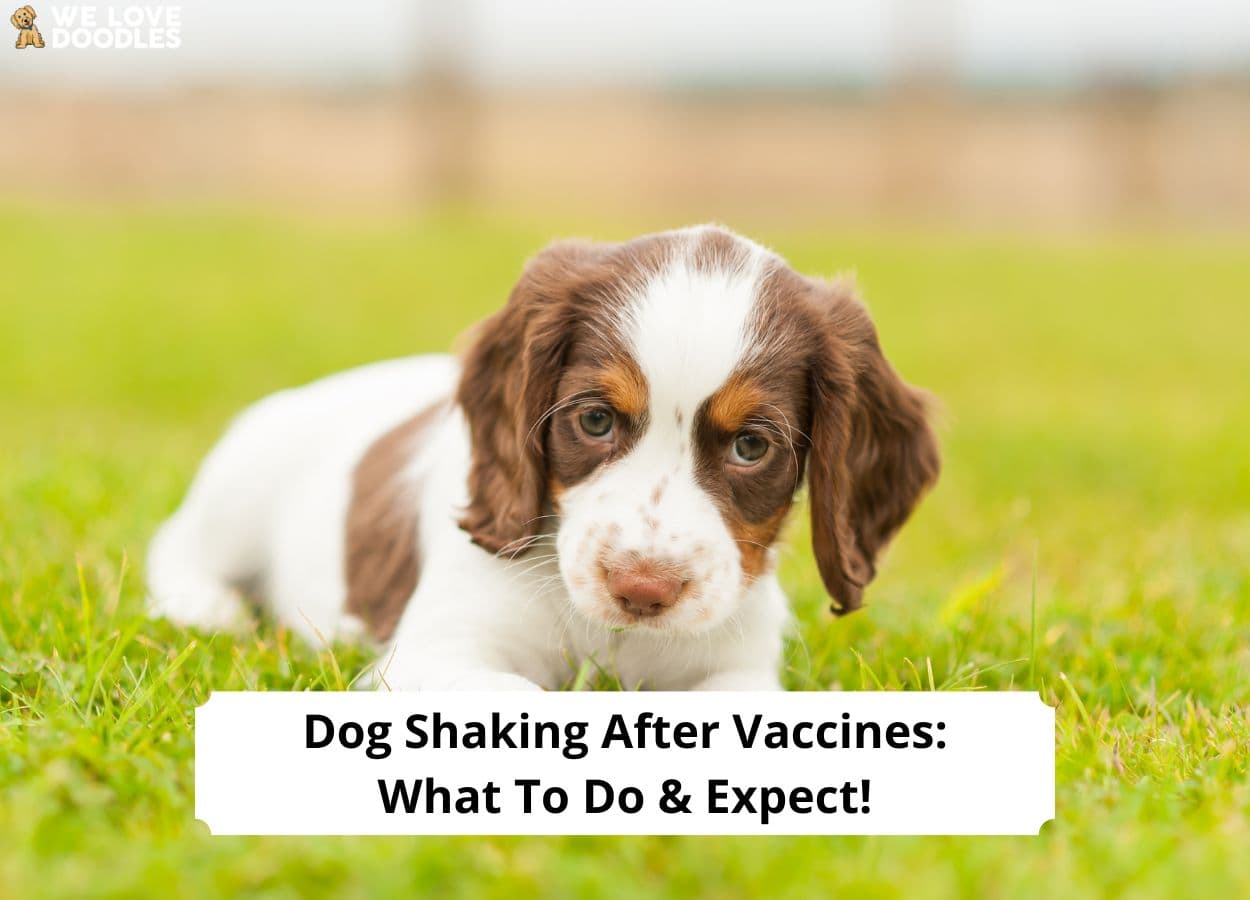 You try your best to provide for your dog's needs as a devoted pet parent. Veterinarians highly advise vaccinating your puppy against contagious diseases, however, your tiny friend appears sad after vaccinations. Why is your dog shaking after vaccines?
There are a lot of potential reasons, but the most frequent ones are fear and discomfort. It might also be the result of the injection being administered too near the bone or your dog's body responding to a stressful circumstance.
Before you scroll down to a more in-depth answer to this guide, "Dog Shaking After Vaccines: What to Do & Expect," check out: What is The 7-in-1 Shot For Puppies? (2023) and What to Do If My Old Dog is Coughing and Gagging? (2023).
Are Vaccinations Necessary for Dogs?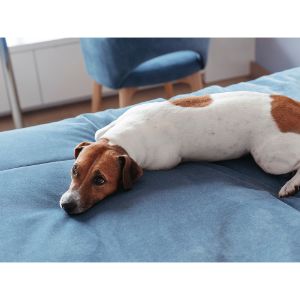 Vaccines play an important role in disease prevention. They shield your pet from infections that may otherwise cause severe sickness, death, or spread to people or other animals.
Dogs are protected by vaccines from illnesses that they would not be able to combat on their own. Vaccines can be used to prevent illnesses including rabies, canine parvovirus, distemper, and adenovirus.
Your dog may require booster shots to help develop immunity if he has already contracted one or more of these illnesses. The rabies vaccination is one of the shots given to dogs most frequently. It will give your dog long-lasting protection as well as safeguard them from a potentially deadly sickness.
Hepatitis B, parainfluenza, parvovirus, and canine distemper vaccinations are also often administered. These vaccinations shield your pet from illnesses like parvovirus and distemper, both of which may be dangerous or even fatal.
My Dog Is Shaking After Shots
It's not the end of the world if your dog shakes after vaccinations. Even though it's a good idea to be aware of side effects, most vaccinations make your pet uncomfortable to some extent.
After getting their rabies shot, some dogs' hearts will briefly beat faster. Normally, the elevated heartbeat lasts for two weeks before returning to normal in a few days. While the majority of dogs can cope with this rise in heart rate without any problems, some canines may be required to take medicine for hypertension or hyperthyroidism to lessen the impact.
Vaccines are composed of expired or weakened viruses and bacteria that cause illnesses in other animals. The body generates antibodies to ward them off. These antibodies may induce anaphylaxis, a serious allergic reaction, if they get into your dog's circulation.
A severe allergic response called anaphylaxis can result in shock and even death if it is not promptly managed. It occurs when the immune system of the body overreacts to an outside substance, such as a vaccination containing weak or dead viruses or germs.
By bringing your dog home right away after her vaccinations and separating her from the rest of your family for a few hours, you can lessen her suffering. After that, give her water and keep an eye out for indications of breathing issues or other health issues before calling a vet.
Common Reactions to Vaccines
Dogs frequently experience adverse vaccination reactions. In fact, they are among the most frequent causes of veterinary visits for dogs. According to the American Veterinary Medical Association, each year two to three percent of cats and dogs have a negative reaction to a vaccination.
A vaccine reaction is a negative outcome brought on by something other than the vaccination itself. It's an indication that your dog's body or immune system may have been compromised. The immune system can recover following a vaccination within hours or days. In exceptional circumstances, it might take weeks or even months.
The most typical kinds of reactions include:
Fever (a symptom indicating high temperature)
Inflammation at the injection site
Is Shaking in Dogs After Vaccinations Normal?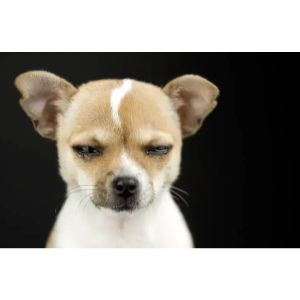 Dogs commonly shake after vaccinations since the vaccine acts as an anesthetic and briefly impairs the dog's coordination. The dog shakes to acclimatize to its new body and regain its equilibrium.
A shot is often administered to your dog through injection. The veterinarian will use a needle to inject medication into your dog's muscle or fat tissue. Whatever ailment your dog is battling, the medication will aid in recovery.
When you vaccinate your dog, the virus will be destroyed if it contains a live virus, such as rabies or distemper. As a result, there is no danger associated with immunizing your pet as long as they are healthy and don't have diseases that might increase their likelihood of experiencing negative side effects.
However, if you administer your dog a vaccine that includes an antigen — a protein made by bacteria and viruses (such as feline leukemia) — the antigen will assimilate into their body after the vaccination.
In other words, any antibodies created by those two illnesses will pass over from one species to another if you have a vaccine against feline leukemia and go on to acquire FeLV (feline leukemia virus), and that is what causes side effects like shaking following vaccination.
How to Manage a Dog's Vaccine Reaction
You might be unsure of what to do if your dog is reacting to a vaccination. There are techniques to make sure your dog feels secure during the procedure and remains calm and happy thereafter, despite the fact that getting vaccines may be distressing for dogs (and owners).
Try to put them in a calm environment where they may unwind and rest. This can be the ideal location in their house or on the patio.
Praise and reward them. It's not necessary to use food treats if you do not wish to, but it's best if you do offer them something special, like cheese or bacon pieces.
Throughout this time, keep them hydrated by offering them water (and again later). Consult your veterinarian if you're unsure of how much water they require.
Make eye contact with your dog. They need confidence that you won't abandon them at this difficult moment as well as proof that you're not frightened of them.
Allow them some alone time so they can resolve any difficulties before playing with you again.
Is a Dog Experiencing Discomfort After Vaccinations Normal?
A dog experiencing discomfort after vaccinations is common. The reason is that the shot may result in a localized inflammatory reaction at the injection site.
Make sure the injection site is clean and clear of any dirt, hair, or other objects before beginning. To get rid of any possible dirt or debris, vets can also clean the area with a sterile wipe. Additionally, you should keep the injection site clean and bandaged for at least 24 hours following the shot.
Contact your veterinarian right away if you see any swelling or inflammation near the wound so they can provide any necessary pain medication. You shouldn't notice any symptoms of discomfort after these shots if your dog has received routine vaccinations and does not have any underlying medical conditions.
However, it's recommended to call your veterinarian right away if you observe behavioral changes like lethargy or loss of appetite after receiving a vaccine so they can assess whether anything needs to be done regarding it before it worsens beyond merely being uncomfortable.
Why Is My Dog Shaking at the Vet's Clinic?
At the veterinarian, your dog's shaking might mean a number of things. Your dog can be in discomfort, or it might just be feeling anxious and stressed out. However, the dread of unfamiliar surroundings, vet equipment, or a warning sign of anything dangerous like seizures or heart issues are frequent causes.
Dogs are typically uneasy with strangers, and they can become very anxious in unexpected surroundings. If you've already taken your dog to the vet, chances are she's experienced a few scares there.
It's crucial to keep in mind that dogs are sociable. They frequently feel more at ease when there are other animals around. Your dog may be shivering violently in the waiting area after a recent visit to the vet because they don't feel safe being left alone.
Rarely, after receiving treatment from a veterinarian, dogs with certain illnesses, such as cancer or diabetes, may feel worn out and exhausted. They could shake as a result without even recognizing it.
In order to determine whether or not this is the case with your dog, it's critical to pay attention to how exhausted they appear during checkups. If your dog is shivering upon visiting the vet, it may be fearful of the needles or nervous about what is happening in their bodies.
Frequently Asked Questions
What is the most common vaccine reaction in dogs?
Don't be surprised if your dog seems lethargic or uncomfortable after receiving a vaccine.
Do dogs feel unwell after vaccinations?
At most, your dog may have a mild fever after receiving a vaccine.
Which breeds are more prone to vaccine reactions?
Smaller breeds including Yorkies and Toy Poodles may have more noticeable reactions after being vaccinated.
Conclusion for "Dog Shaking After Vaccines: What to Do & Expect"
Shots for dogs frequently cause shaking. If there is severe swelling, it may just be the discomfort the dog experiences at the injection site.
Take the dog to the veterinarian right away if you observe an odd puffiness in the area of the head in the dog as he could go into anaphylactic shock. If the dog is dozing off and doesn't appear to be bothered by the shaking, simply let him rest. Within a couple of days, he will likely be okay.
If you find this guide, "Dog Shaking After Vaccines: What to Do & Expect," helpful, check out:
Learn more about dog vaccine effects by watching "Everything You Need to Know About Vaccine Reactions in Dogs and Cats | Vet Guide" down below:
Garrett loves animals and is a huge advocate for all Doodle dog breeds. He owns his own Goldendoodle named Kona. In addition, he volunteers at the Humane Society of Silicon Valley, where he fosters dogs and helps animals. Garrett enjoys writing about Doodles and believes that dogs can teach humans more about how to live than humans can teach a dog.
Why Trust We Love Doodles?
At We Love Doodles, we're a team of writers, veterinarians, and puppy trainers that love dogs. Our team of qualified experts researches and provides reliable information on a wide range of dog topics. Our reviews are based on customer feedback, hands-on testing, and in-depth analysis. We are fully transparent and honest to our community of dog owners and future owners.