If you're asking yourself, "why is my Yorkie shaking," then there's a lot that you should know about this type of behavior. While a shaking Yorkie could indicate a severe health issue, sometimes it is a result of excitement. Learning how to read your Yorkie's natural behavior is essential. This way, you'll be able to distinguish between regular shaking and shaking as a result of illness. Here are some reasons why your Yorkshire terrier dog could be trembling.
Before scrolling down this article "Why is My Yorkie Shaking," check out these other Yorkie guides: Best Dog Food For Yorkie Puppies and Best Yorkie Breeders in the United States.
Reasons for Shaking in Yorkies
There are several reasons why your Yorkie is shaking. However, if you suspect your Yorkie to shake for other unknown reasons, it's best to contact a veterinarian. 
Related: What Should I Do If My Dog is Panting, Shaking, and Clingy?
1. Your Yorkie is Having Trouble Regulating Its Body Temperature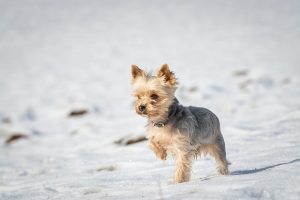 Many people don't know that a Yorkie can catch a cold easily. Unlike many other dog breeds, the Yorkshire terrier does not have double coats. Instead, they have only one coat. This coat is less dense, thick, with a shorter course overcoat. A dog's coat is essential because it provides insulation. Your Yorkie is not well protected during any windy weather, chilly weather, cold rain, and especially in freezing temperatures during the winter.
The Yorkshire terrier breed, unlike many other dogs, has hair instead of fur. A strand of fur is thicker than a strand of hair. This explains why a Yorkie would catch a cold faster than other dog breeds with either a single coat fur or a double coat. Additionally, a dog's coat possesses follicle cores thicker than those of the Yorkshire terrier breed. These follicle cores are responsible for insulating the dog. If you ever notice that your Yorkie is shaking, it is likely because it is cold. Once the dog's body temperature drops below average, it starts to shiver in an attempt to warm up.
This shivering reflex courses muscle groups around vital organs such as the liver, heart, lungs, and pancreas to shake. Young Yorkie puppies are more susceptible to temperature drops done their older counterparts. A slight drop in temperature can cause your Yorkie to shake. While this temperature drop may not affect you, your Yorkie may be freezing, especially during cold days, or after a bath. In such conditions, it would be wise to clothe your dog. Shirts, sweaters, and coats are suitable for keeping your Yorkie warm.
2. Your Yorkie is Afraid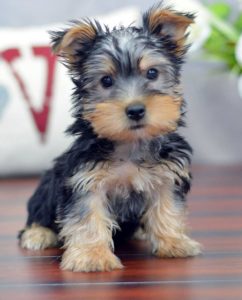 The Yorkshire terrier may shake or tremble when scared. For instance, your Yorkie may get scared and shake when you introduce them to someone new. While another Yorkie may be fine with meeting new people, you may notice that it trembles when you hold it up in the air. One way to prevent this is by approaching your Yorkshire terrier puppy from the side before lifting it gently. Additionally, socialization training can help your dog conquer its fears.
You'll witness the growth in your dog's self-confidence. The training is relatively easy and requires a slow introduction to certain elements. For example, if your dog shakes when lifted into the air, you can train it by placing it on your lap with your hands around it. Once the dog gets comfortable on your lap, you can now start lifting it to your chest level. While you do this, say encouraging words to it and then place it on the floor. Now you can progress into slow lifts a few inches away. And each time you do this, praise and reward your puppy.
3. Hypoglycemia
This condition can be fatal in very young puppies. It occurs when there is a rapid drop in your Yorkie's blood sugar levels. However, if your dog is older than three months, you may notice that it is shaking. This causes most dog owners to wonder if the puppy is scared or cold, but in this case, the culprit is an imbalance of sugars in its bloodstream.
Hypoglycemia can be caused by the following:
Stress; this condition can occur due to moving to a new environment, especially in Young Yorkshire Terrier puppies. Introducing your dog to too many stimulants within a short can stress it out.
A swift change in food often occurs during the transition from a breeder to a new owner.
You may wonder if this means that it's not healthy to introduce your puppy to new things, far from it. Your puppy needs to socialize to ensure healthy development. However, you must know where to draw the line so you don't overwhelm your Yorkie. Going at a slower pace may be required. Once you know how to strike a balance, you'll end up with a healthy puppy. If you must switch over to a new food, you should try not to do it rapidly. You can make gradual changes every seven days for four weeks.
The Yorkshire terrier breed can become hypoglycemic when they go without food for an extended period. Although other breeds can eat once a day, you should ensure that your Yorkie eats at least two healthy meals per day. Hypoglycemia causes a dog to shiver, shake, and tremble. So if you notice this sign and others like weakness, trouble walking, dizziness, in your dog, it might be hypoglycemic. When this happens, rub some honey on your puppy's gums to stabilize it. Once you've done this, you can now take it to the nearest veterinary hospital.
Related: Reasons Dog is Wobbly and Off-Balance.
4. Your Yorkshire Terrier is Excited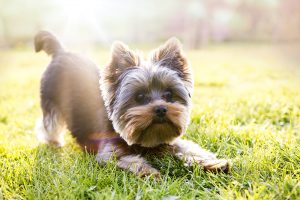 Although this is rare, your Yorkie may be shaking as a result of excitement. When the Yorkie is very happy or eager, its entire body may shake in anticipation. This is good because it shows that your dog is happy in life. But it becomes a problem when the shaking lasts long. For instance, if your Yorkshire terrier puppy shakes once it sees you bring out a ball to play fetch but act normal afterward, you have nothing to worry about. However, when this excitement goes over the top and turns into negative, unwanted actions, or excitement urination, you will need to fix the issue.
Yorkie Mentions: What is the Parti Yorkie?
Conclusion For "Why is My Yorkie Shaking"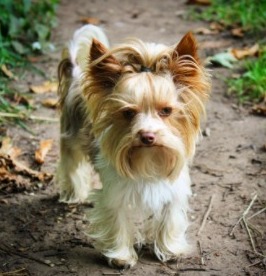 A shaking Yorkie does not always point to an underlying health issue or injury. Your pet might just be excited. However, when these tremors linger, you should take a closer look at your dog. Learning to read your Yorkie's body language will help you know what's wrong. Whatever the case is, our tips will help you fix it.
For more articles with mentions of the Yorkshire Terrier, check out:
To learn more about this topic, watch "Reasons Why is Your Dog is Shaking and Shivering" from BEMYPET down below: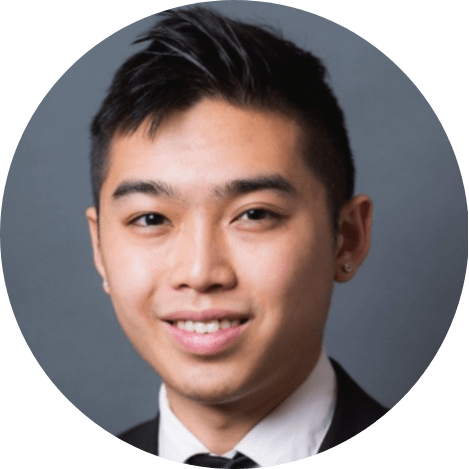 Andy is a full-time animal rescuer and owner of a toy doodle. When he's not saving dogs, Andy is one of our core writers and editors. He has been writing about dogs for over a decade. Andy joined our team because he believes that words are powerful tools that can change a dog's life for the better.
Why Trust We Love Doodles?
At We Love Doodles, we're a team of writers, veterinarians, and puppy trainers that love dogs. Our team of qualified experts researches and provides reliable information on a wide range of dog topics. Our reviews are based on customer feedback, hands-on testing, and in-depth analysis. We are fully transparent and honest to our community of dog owners and future owners.