Yorkies are one of the most beloved small dog breeds in the United States. Their big personalities and multi-colored coats make them hard to miss! However, if you're looking for a Yorkie puppy in Florida, one of the hardest tasks will be to find a reputable breeder.
Thus, we put together a list of the best Yorkie breeders in Florida to help you with your research. In general, we looked for breeders who cared about their puppies, conducted health checks, and socialized their puppies from an early age.
Related: Best Dog Food For Yorkie Puppies
Yorkie Puppies For Sale in Florida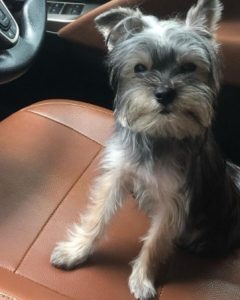 Remember – if you're purchasing from unknown Yorkie breeders in Florida, we recommend that you do your research to avoid any potential puppy mills. Puppy mills will won't be health testing their dogs and chances are they may inherit a genetic issue that will significantly shorten their lifespan. Breeders will raise your Yorkshire Terrier for the first 8 weeks of their life, so it's important that you choose a good one. Our list of Yorkshire Terrier breeders in Florida should help you narrow down your list of choices.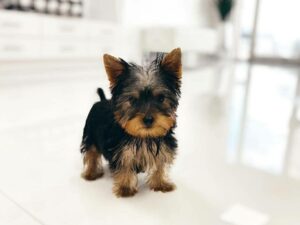 If you're in Florida and looking for a Yorkie puppy, we highly recommend PuppySpot. They are a network of reputable breeders that are state-registered and licensed. You'll be able to find a Yorkshire Terrier puppy today based on all the criteria that you are looking for: gender, age, size, and coat color. If the specific breeder isn't located in Florida then PuppySpot can fly the Yorkie out to you.
We bought one of our dogs through PuppySpot and highly recommend them. The process was so easy to find a puppy and we didn't have to contact tons of different Yorkshire Terrier breeders. Additionally, we didn't have to be put on a long puppy waitlist and wait several months for a litter. The PuppySpot breeder inspection process is also backed by the AKC, so you know that you won't be getting an unhealthy puppy or buying from a puppy mill. We recommend that you check them out before contacting many different breeders.
PuppySpot Breeder Details
2. Sunshine State Yorkies Florida
At Sunshine State Yorkies, all the Yorkie parents are registered with American Kennel Club (AKC) and have champion bloodlines. They range in weight class from 1.9 to 5.8 pounds. All the parent Yorkshire Terriers have been health tested and DNA'd. This breeder in located in Palatka, Florida.
Their Yorkie puppies in Florida come with veterinarian papers and health certificates. They also have full AKC registration. This breeder will send you live videos of the Yorkie puppies biweekly for the whole 8 to 10 weeks that they are being raised. You can also visit them personally as well and check out their breeder facilities and verify yourself. The prices for their Yorkie puppies for sale in Florida range from $1900-$2500. You also have to pay a depot of $200-$400 to reserve a puppy which is deducted from the total price.
Sunshine State Yorkies Details
3. Yorkie Babies Florida

Located in sunny South Florida, Yorkie Babies puppies come with a one-year written health guarantee for genetic health disorders and a vet-certified health certificate. Their puppies are picked up or shipped only after 10 to 12 weeks of age. They begin paper training even before the puppies leave for their forever home, which makes potty training easy. Non-refundable deposits hold the Yorkshire Terrier puppy of your choice.
The adult size of the puppy cannot be guaranteed. They'd love for you to visit in person and check out their breeder operations. However, they also ship with a nanny service in case you're located in Florida. You can call them for hand-delivery to your closest major airport. Their Yorkie puppies in Florida come with spay and neuter contracts so you won't be able to breed them. Prices are subject to change without notice. You can also watch out for a special sale price occasionally. The prices go up and down, depending on the quality of the puppy. 
Yorkie Babies Details
4. Starlet Yorkies Florida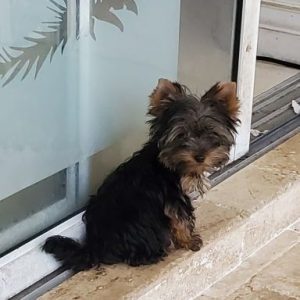 Starlet Yorkies has been breeding Yorkie puppies since 2002. All the puppies are very sociable and healthy. Additionally, they are trained on washable pee pads so potty training is easy. All their Yorkies are mostly potty-trained and socialized with adult dogs. They are raised in the living room by the TV, so they are used to various noises, sights, and sounds. The puppies are taken to the veterinarian at three days old to get their tails docked and dewclaws removed. Additionally, they go for all their vaccinations and checkups to make sure they are healthy to go home. Starlet Yorkies also carries a Florida Health Certificate.
You get a one-year health guarantee that covers any genetic health condition. You can visit the Yorkshire Terrier breeder in person to pick up the puppy. You can also meet the breeder at the local airport to pick up your puppy or you can have the puppy flown to your nearest airport with a chaperone if you're not from Florida
Starlet Yorkies Details
5. Roman Empire Yorkies FL
All the Yorkie puppies are raised in the owner's home in Panama City, Florida. They are extremely socialized and are played with multiple times a day. All puppies are bathed and groomed at least weekly. Additionally, the Yorkshire terrier puppies start pee pad training as soon as they come out of their whelping box.
Roman Empire Yorkie puppies have been eating on their own for at least three weeks before they go home to you. All age-appropriate vaccinations are given to their Yorkshire Terriers and they are free of worms and internal and external parasites like fleas and mites. They also have an official Florida Veterinary Health inspection to validate vaccinations and check for parasites, diseases, and physical flaws before selling you a puppy.
Positive reinforcement training uses rewards for desired behaviors. Rewards could be treats, toys, or simply praise. It makes the dog more likely to repeat the behavior. Positive reinforcement is the most powerful way to shape or change your dog's behavior. They are also trained to jump over a 6-inch gate. The training is continued until they go home with their new parents.
Roman Empire Yorkies
Yorkie Puppy Health and Nutrition
Your Yorkie would need to be fed twice a day for a total of about half a cup of dry dog food. It's not a good idea to share your food with your Yorkie as this may cause vomiting and diarrhea. Free feeding or giving bites from your plate could end you up with an overweight dog. This could lead to many undesirable health conditions and reduce the dog's lifespan.
Yorkies are great apartment dogs. Play sessions in the living room or a walk around the block should take care of their exercise requirements. All standards established by the AKA should be met when breeding Yorkies. This helps avoid hereditary health problems. Some of the health conditions Yorkies suffer from are collapsing trachea, intervertebral disc disease, patellar luxation, portosystemic shunts, and more.
Care
Yorkies may display dominance in front of other dogs. They are also fearless when it comes to challenging larger dogs. This can put them in danger. The Yorkies may not do well in households with small children as they tend to handle them roughly. Care should be taken to handle Yorkies gently and respectfully. Early training and socialization are extremely important to keep them in control. They need a lot of attention and do their best with a human companion. If left alone for long, they may develop separation anxiety.
Yorkies are not suited to extremely hot or cold temperatures. In hot weather, you can take your Yorkie out for a walk during the coolest part of the day and also provide a sweater if it's very cold. They don't shed as much as other dog breeds and tend to be hypoallergenic. However, there is still a possibility that the dog's saliva may trigger an allergic reaction.
Yorkies love toys that squeak. You will have to make sure they don't chew them open and pull out the squeaker. They will also enjoy toys that you throw for them. If you crochet a ball for your Yorkie, he will surely love it. They are difficult to housebreak and you can expect a bit of struggle. You would need to keep plenty of puppy pads initially. Your dog may simply refuse to go out and would need a covered area for a potty break.
More Information About Yorkie Breeders in Florida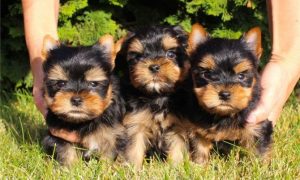 Here's a little history about the Yorkie before you decide to purchase a puppy in Florida. "The Yorkshire terrier may look like a cupcake, but the heart of a fearless Terrier beats inside each one." —Kelly Roper. The origins of the Yorkie can be traced back to the mid-19th century, from the migrating weavers of Scotland to Yorkshire, England.
They were developed by breeding Waterside Terriers with other terriers and they became quite fashionable during Victorian times. Interestingly, they were used as working dogs by weavers to control rodents. They are definitely the mighty mouse of the dog world and the most popular dogs in the United States since being introduced in 1870.
An American soldier once found a Yorkie in the jungles of Papua New Guinea in World War 2. She dragged a communications cable through a 60-foot long culvert just 8 inches wide. Apart from these wartime heroics, she later worked as a therapy dog for wounded soldiers. Her name was Smoky and her owner, Corporal William Wynne, has described her vividly in the book "Yorkie Doodle Dandy." Yorkies puppies in Florida are generally 8 to 9 inches tall and weigh around 5 to 7 pounds. The standard color combinations are black and gold, black and tan, blue and gold, and blue and tan.
Puppies display their final coat color after age three. Yorkshire Terriers have a straight, long, and silky coat. They may be small in size but they are definitely big in personality. The Yorkie is the most popular toy dog breed in the United States with a life expectancy of 13 to 16 years.
Conclusion For The Best Yorkie Breeders in Florida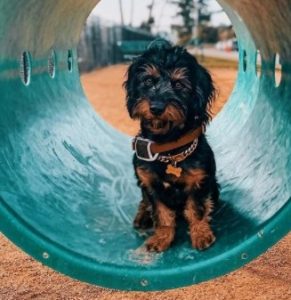 The word "breeder" alone does not suffice when you choose where you will buy your puppy. Ethical Yorkie breeders in Florida will screen new homes and they will also put a great deal of effort to ensure that they know the personalities of both the puppy and the prospective owners. You should be prepared for a lot of questions. Yorkie breeders are generally proud of their pups and work closely with their clients. They'll make sure that the puppy you picked will be a good match for you and your family.
Reputable Yorkshire Terrier breeders in Florida act like mentors and can help you with all the information required before you get the puppy home. Not only that, but they are also ready to take back or re-home the dog they produced any time, should such a situation arise. They wouldn't let the puppy go before they feel it is old enough to adjust. A quality breeder takes great care to produce dogs that are calm, playful, friendly, and inquisitive. Responsible breeders won't contribute to pet overpopulation. They will make sure they find a home for every animal they breed. We hope that you were able to narrow down your choices based on our list.
We also recommend checking our list of breeders from Florida:
To learn more about the Yorkie dog breed, watch "12 Things Only Yorkshire Terrier Dog Owners Understand" down below: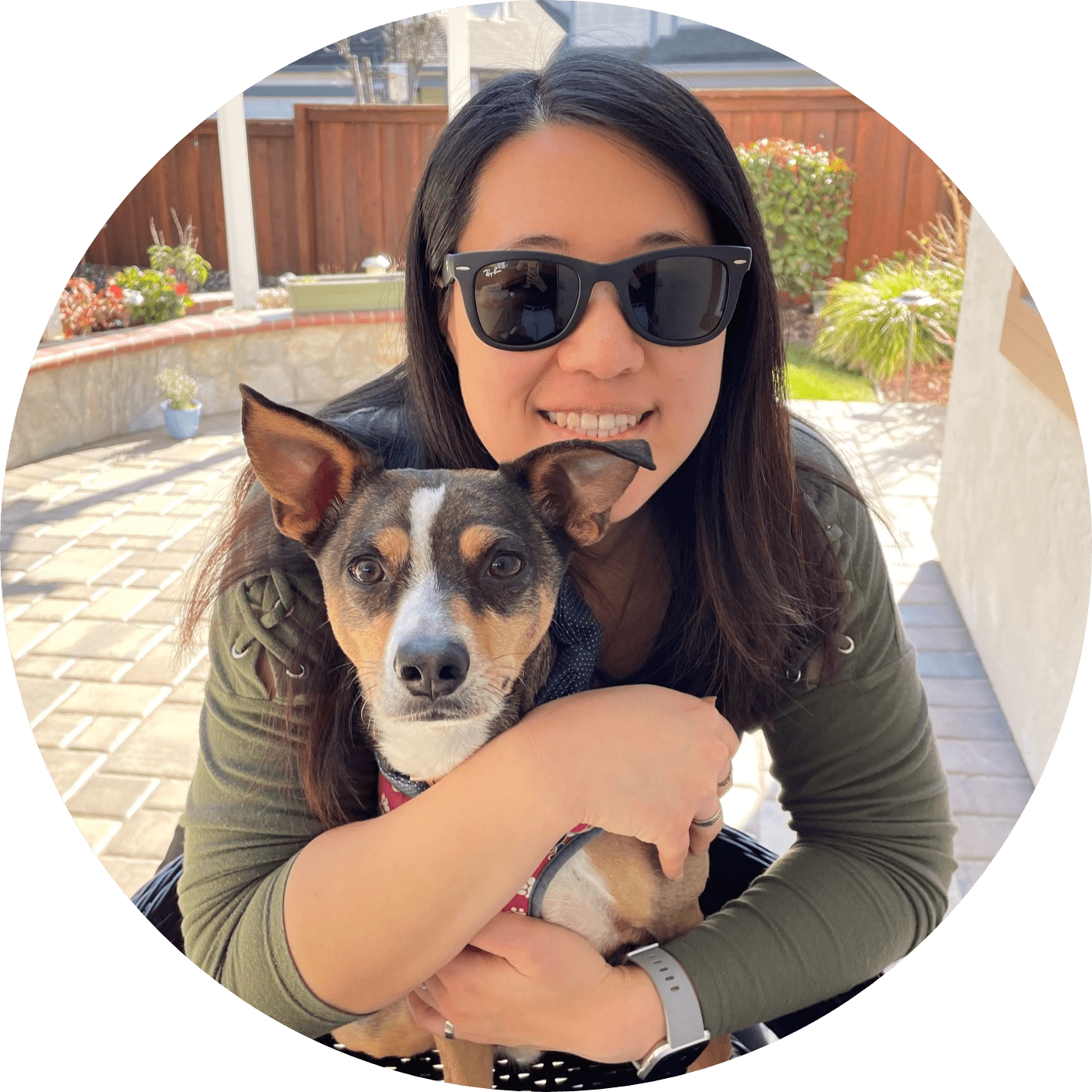 Dr. Sabrina Kong graduated from the Royal Veterinary College in England in 2016 and has been working at a small animal clinic in Northern California since then. She grew up in the Bay Area and got her bachelor's degree from Cal Poly San Luis Obispo. She also became a Certified Canine Rehabilitation Practitioner through a program at the University of Tennessee.
When she isn't in the clinic taking care of her four-legged patients, she enjoys traveling and trying new foods with her friends and her three-legged dog, Apollo. She adopted Apollo from her clinic when he was a puppy with numerous health issues. Dr. Kong truly cares about taking care of animals.