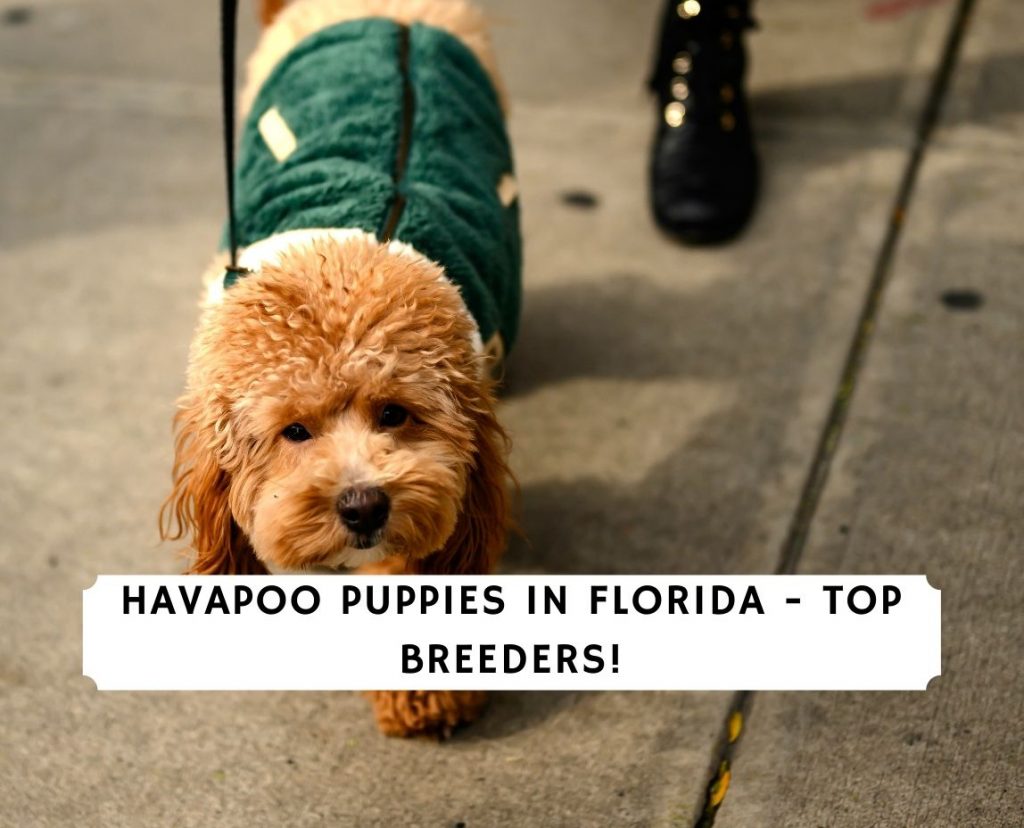 Before we go over the best Havapoo puppies in Florida, here's a little information to help you know what you're getting into. Havapoo puppies, also sometimes known as Havadoodles or Poovaneses, are a hybrid puppy composed of Havanese and Poodle. These beautiful little puppies look like real-life teddy bears and have the temperaments to match their appearance.
Havapoos are smart, friendly, affectionate, and considered a perfect dog for children because of these wonderful personality traits. Havanese and Poodles are both considered hypoallergenic dogs, so Havapoos shed extremely little and are a great option for people who suffer from pet allergies. You'll want to buy your puppy from a reputable Havapoo breeder in Florida which is where we can help.
Other articles you might like: Best Havapoo Breeders in the U.S.
Best Havapoo Breeders in Florida
If you live in Florida and a Havapoo sounds like the dog for you then you will have to find a reputable breeder, pet store, or shelter. Below is a list of reputable Havapoo breeders in and around Florida to help you find a puppy. Also included are some tips and tricks for choosing a safe and healthy pet store to get a puppy if you decide to go that route. Check out the list below and get started on your Havapoo journey!
1. TLC Puppy Love Florida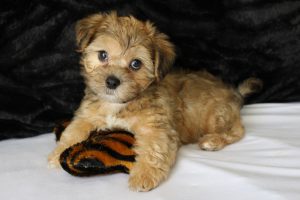 TLC Puppy Love is a family-owned breeder specializing in breeding small dogs, such as Havapoos, for loving families. All puppies at TLC Puppy Love are handled daily by adults and children, so they are well-socialized before going to their forever homes. The well-being and health of every dog is the most important thing at TLC Puppy Love, so you know your puppy is in great hands before coming home to you. They begin puppy training at a young age at TLC Puppy Love, so your Havapoo will be well-mannered before you bring it home. They begin all puppies on potty tray training and barking training. Puppies are also trained to reduce separation anxiety, so when you have to leave your dog at home, it will not experience high-stress levels.
On their website, you can view current litters based on breed. This page will indicate if the Havapoo puppies in the litter have already been sold to their forever homes. Because of the puppies' desirability at TLC Puppy Love, they are typically reserved before they are even born. To secure yourself a Havapoo puppy in Florida, you must make a small non-refundable deposit, which will hold your spot on the waiting list. If you are interested in adopting a loving and social family puppy, contact TLC Puppy Love today. At TLC Puppy Love, customer support does not end at adoption, it is just beginning! TLC Puppy Love supports families throughout their puppy's entire life. They are located in Jacksonville, Florida.
TLC Puppy Love Details
2. Havana Doodles FL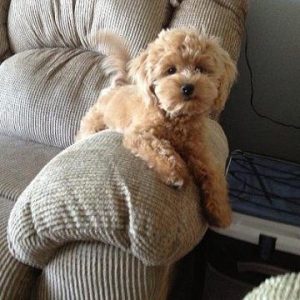 If you are looking for a Havapoo puppy in South Florida, you need to check out Havana Doodles. This small, family-owned breeder specializes in breeding Havapoos, Poodles, and Doodles raised in the home until they are ready to be adopted. At Havana Doodles puppies are treated as part of the family, so they have lots of exposure to humans of all ages. This ensures that you receive a well-socialized pup from the very beginning!
The puppies at Havana Doodles are temperament tested, meaning when you adopt a Havapoo from them, you will have a good idea of your puppy's personality. This also helps decide which puppy would fit your family best to assure that you will adopt the perfect dog for you!
Every puppy at Havana Doodles is trained using Early Neurological Stimulation (ENS). This is a form of training that exposes newborn puppies to potential stressors, making puppies more resilient as they grow older. This stimulation helps develop healthy and strong immune systems, cardiovascular systems, and stress responses. If you are interested in adopting a Havapoo puppy from Havana Doodles, contact them today, as their puppies sell quickly. They offer spots on a waiting list, so you will be notified when a new litter does become available.
Havana Doodles Details
3. Gap Kennels Havapoo Puppies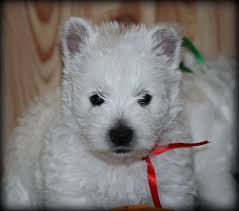 Gap Kennels, located in Sylvania, Georgia, is a great place to check out if you are looking to adopt a Havapoo puppy. Although not located directly in Florida, Gap Kennels can be of assistance to anyone who is looking for a Havapoo puppy. Describing Havapoos as "the smartest and cutest mix in the world," Gap Kennels takes pride in their beautiful Havapoo puppies. Gap Kennels is a healthy and safe breeder that ensures that you will receive a happy and healthy puppy at the time of adoption. Gap Kennels is state-licensed, and American Kennel Club inspected, so you can assure that your puppy is in good hands. 
Every Havapoo puppy at Gap Kennels is vaccinated, dewormed, and vet-checked before the adoption takes place. You will even receive a written health guarantee at the time of adoption to ensure that your puppy is in great health. If you want to adopt a Havapoo from Gap Kennels, you must contact them to get your name on a waiting list. Gap Kennels begins contacting people on the list when the puppies are about 2-3 weeks old. Once you are contacted, you will be asked to make a small deposit to reserve your puppy.
At Gap Kennels, they prefer new puppy parents to come to pick up their dog in-person. However, they do have some shipping services and are willing to do a partial delivery, so even though they are not directly located in Florida, you can easily get your new pup. Contact Gap Kennels today to start the process of welcoming home your intelligent and beautiful new puppy.
Gap Kennels Details
Pet Stores and Animal Shelters for Havapoos in Florida
If you live in Florida and have decided that you do not want to adopt a Havapoo puppy straight from the breeder, you are in luck. You have other options available to you, such as pet stores and animal shelters. The key to adopting a Havapoo puppy from a pet store or animal shelter is ensuring that the organization you use follows all health and safety standards. This will assure you end up with the healthiest puppy possible. Unfortunately, some pet stores obtain their Havapoo puppies for sale in Florida through unethical means, such as puppy mills. Dogs from puppy mills are mistreated and develop more health problems than puppies born and raised in a safe environment.
When choosing a pet store, make sure to ask where they get their Havapoo puppies. Chances are, if a pet store does not disclose their breeder, they may have obtained their puppies through an unsafe channel. Pet stores may also be able to provide you with health records and information about the lineage or bloodline of a puppy. This is helpful information to have because it gives you a good idea about the genetic health of the parent dogs' used to breed your new puppy. If the pet store does not have this documentation but is willing to share breeder information, you may contact the breeder directly to learn more about their safety standards and parent dogs.
If you decide that what you really want to do is rescue a dog from an animal shelter, you should contact your local shelters today. Although a shelter may not have a Havapoo puppy in their care at that moment, they might get one in the future. Small dogs, such as Havapoos, get adopted from animal shelters very quickly, so let your local shelter know you are interested in one. They can work with you to notify you when a similar dog becomes available. Additionally, visiting a local animal shelter might just inspire you to adopt an older dog who needs a second chance, rather than a puppy straight from a Havapoo breeder in florida.
Conclusions for Havapoo Puppies in Florida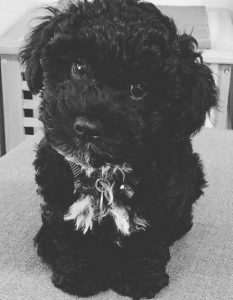 If you live in Florida and have decided that a Havapoo is a dog for you, check out the resources above. You have many options available to you in and around your area. Just remember, always ensure that you choose a reputable and safe place to get your puppy. This will ensure that your puppy is in full health and will live a long and healthy life with you as a joyous part of your family!
If you're debating between the Havapoo and other dog breeders, here are other breeder recommendations in Florida:
To learn more about the Havapoo, check out this video explaining all the details and facts about this dog breed: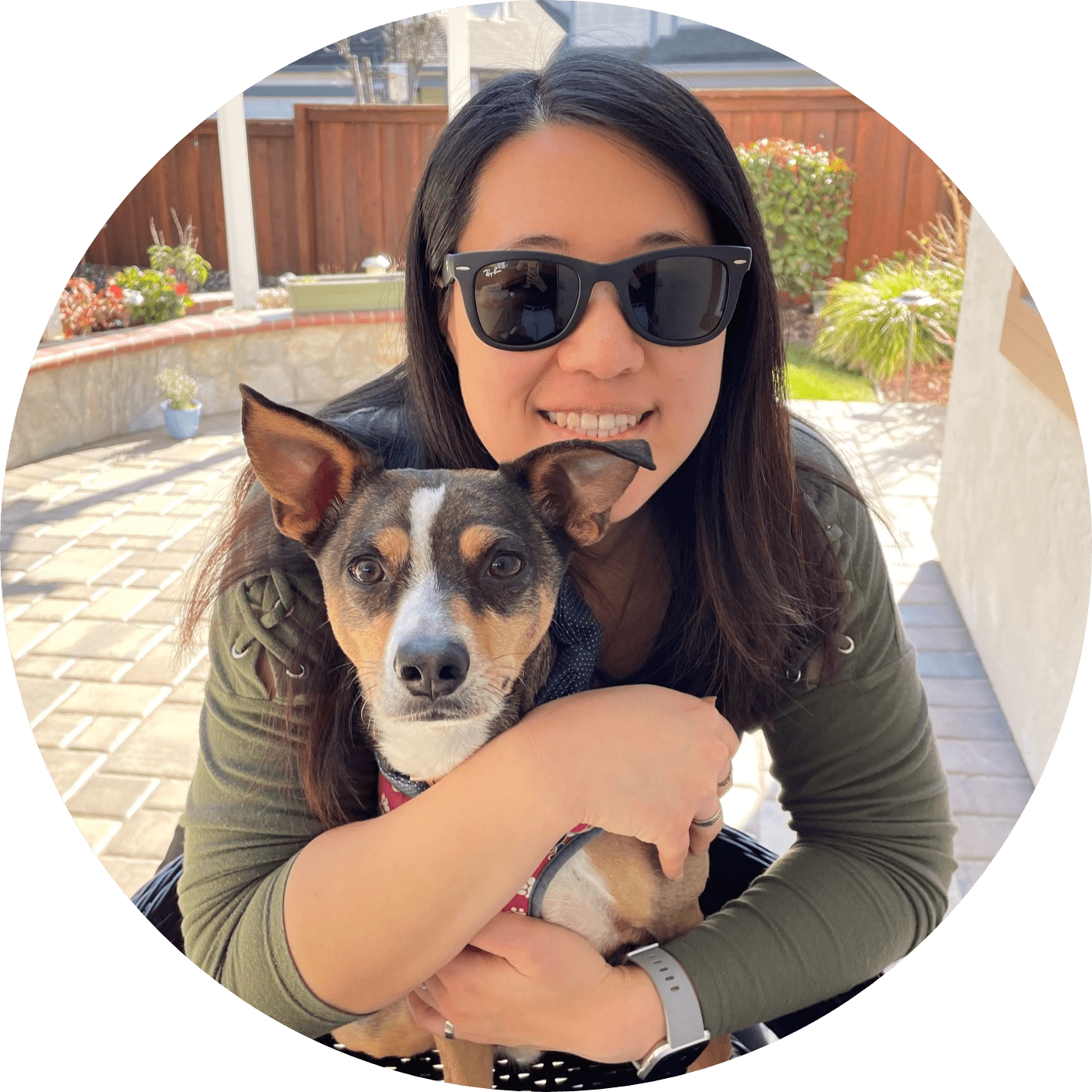 Dr. Sabrina Kong graduated from the Royal Veterinary College in England in 2016 and has been working at a small animal clinic in Northern California since then. She grew up in the Bay Area and got her bachelor's degree from Cal Poly San Luis Obispo. She also became a Certified Canine Rehabilitation Practitioner through a program at the University of Tennessee.
When she isn't in the clinic taking care of her four-legged patients, she enjoys traveling and trying new foods with her friends and her three-legged dog, Apollo. She adopted Apollo from her clinic when he was a puppy with numerous health issues. Dr. Kong truly cares about taking care of animals.