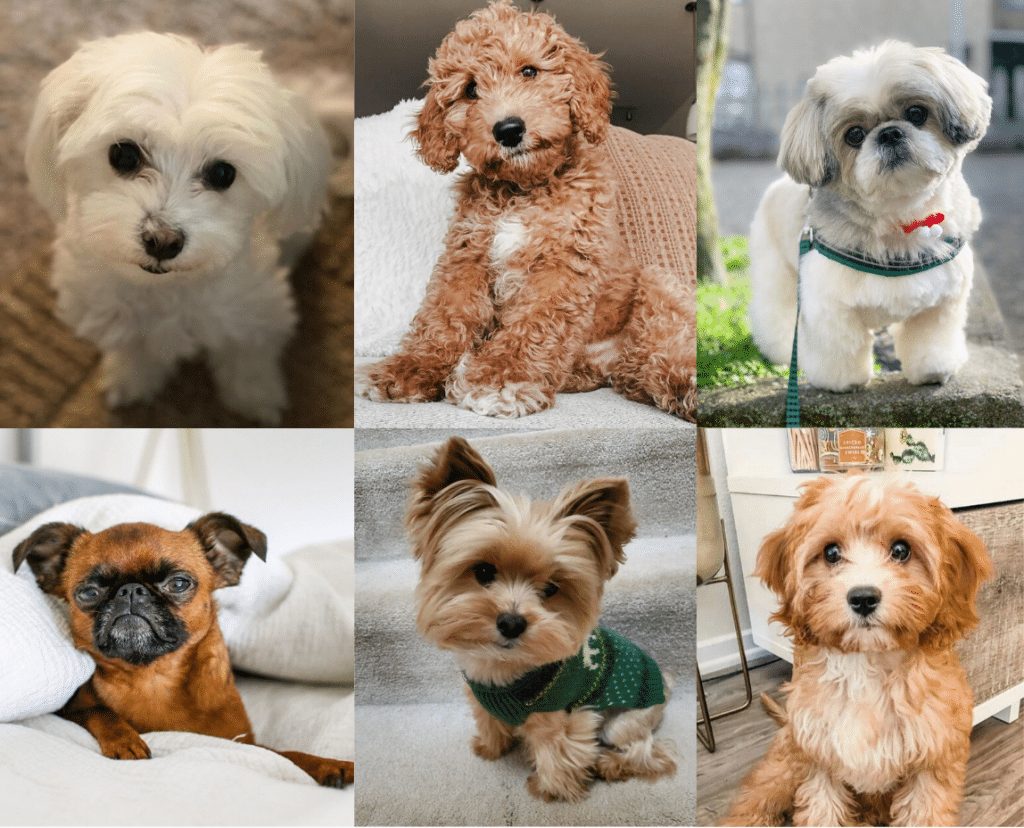 Dogs make excellent pets because they are loyal, furry, cute, and love running around.  However, some of the major downsides of a dog are if they are extremely high energy which means they constantly want to run around and will destroy everything in your household.  In addition, dogs that shed a lot of fur will get EVERYWHERE including all over your house, all over your clothes, and inside your car.  The question becomes, "Do low energy hypoallergenic dogs that don't shed exist?"  The answer is YES.
Typically, low energy hypoallergenic dogs that don't shed are smaller in size.  These are dogs that are typically less than 20 pounds (9.07 kg) and can stay at home alone in an apartment or smaller house without destroying all your valuables.  Just to be clear, low energy hypoallergenic dogs that don't shed still need daily exercise but will require a lot less exercising than other larger dog breeds.  Instead of running miles with your dog or taking them to a dog park every day, you can take them for a few walks around the block per day.
In addition, low energy hypoallergenic dogs that don't shed DOES NOT mean low maintenance.  All dogs that are hypoallergenic require special grooming and regular brushing in order to prevent mattes on their hair.  However, I have found that regular grooming every 8-12 weeks is much better than having dog hair all around my house and clothes.  Without further ado, here is our list of the Top 7 Low Energy Hypoallergenic Dogs That Don't Shed.
We also made a video if you prefer to see these dog breeds via video. View the video below:
Maltipoo AKA Maltese-Poodle Mix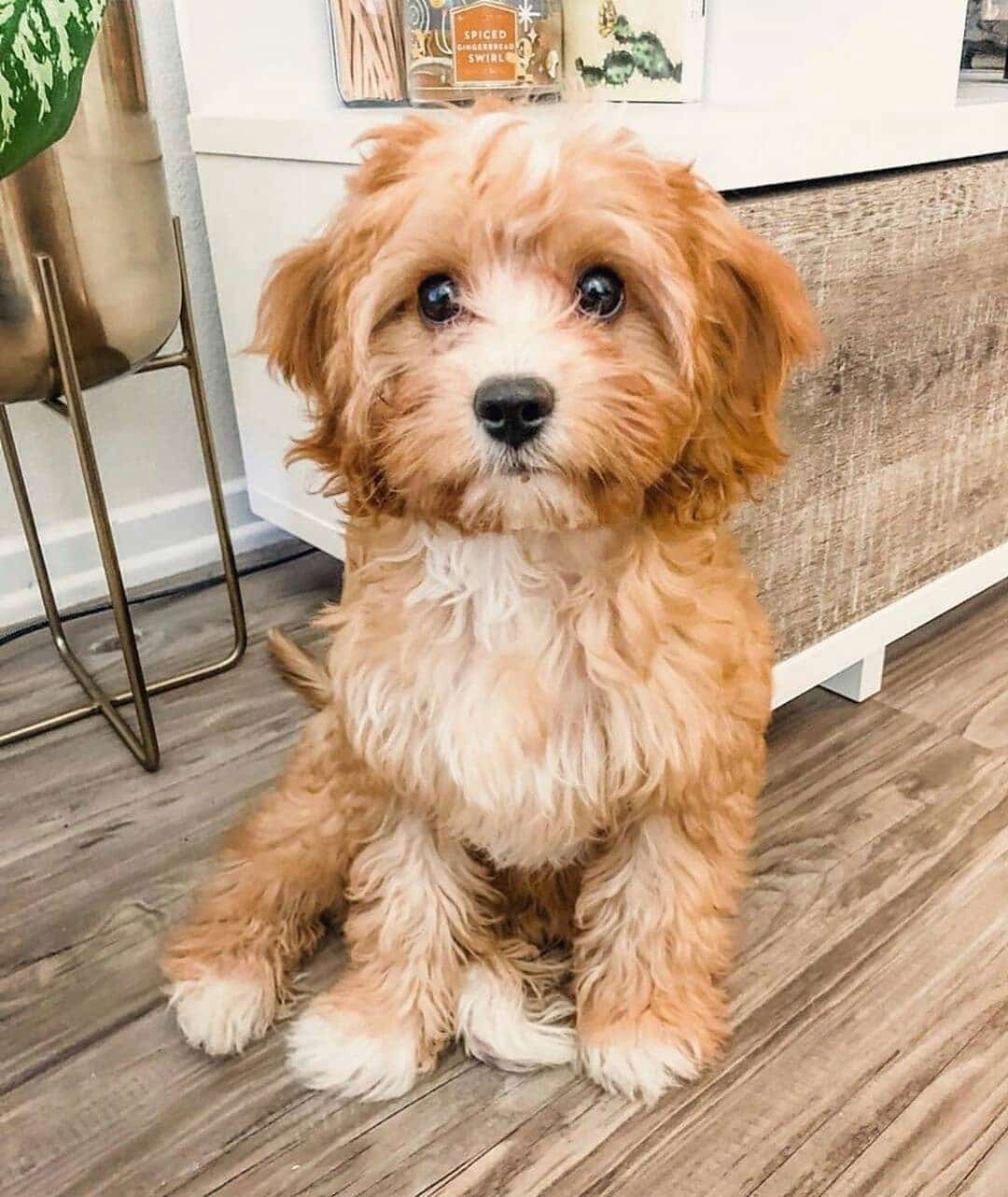 A Maltese-Poodle mix AKA "Maltipoo", is an intelligent, affectionate, and social dog!  Maltipoo's range from 5 to 20 pounds (9.07 kg) and make excellent small home or apartment dogs.  Maltipoo's are low energy dogs and love to cuddle with their owners and seek affection.  In addition, since they are mixed with Poodle, Maltipoo's are nonshedding and hypoallergenic which means they are great for dog owners who have allergies.
Maltese Terrier 
Maltese terriers are fluffy white dogs that love to cuddle and play with their owners.  In addition, Maltese Terriers shed little hair due to their hypoallergenic features which means you won't have to vacuum every other day just to keep your house looking clean.  In general, the Terrier dog breeds are good for pet owners with dog allergies because they contain a "wire-y" type coat which keeps dandruff off their fur.
Last, the Maltese Terrier is a low energy dog breed that is extremely gentle.  This dog breed does enjoy daily walks, but it isn't required that you do strenuous exercise with them every day.
Shih Tzu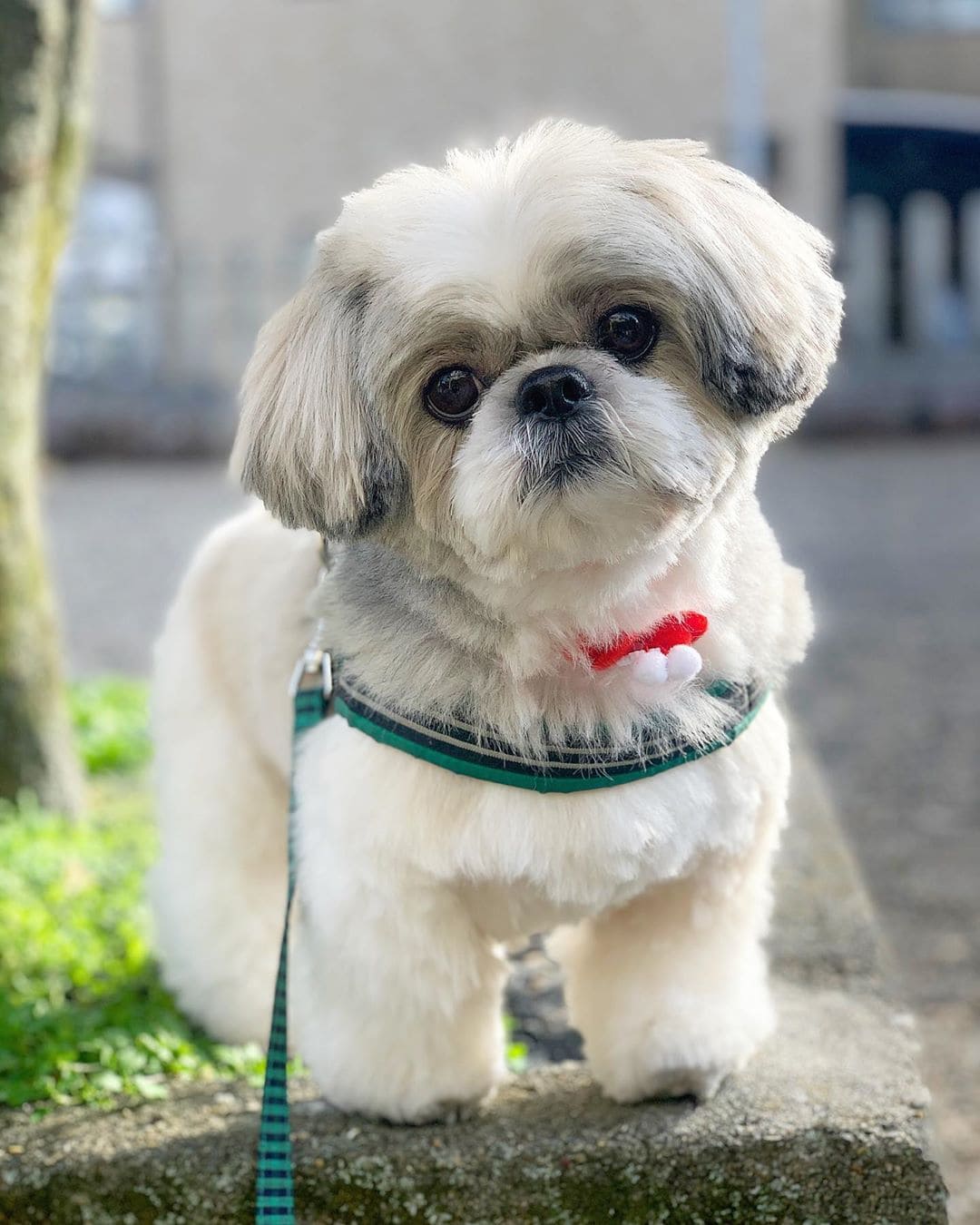 Shih Tzu's are small dog breeds that are loyal, friendly, and relatively low energy dog breeds.  In addition, they make great family pets and get along with smaller children.  Shih Tzu's do shed hair when you brush them but are more hypoallergenic and nonshedding compared to a majority of the other dog breeds.  Their dog hair will usually fall out only when you brush them.  If you're looking for a low energy lap dop, you can't go wrong with a Shih Tzu.
Brussels Griffon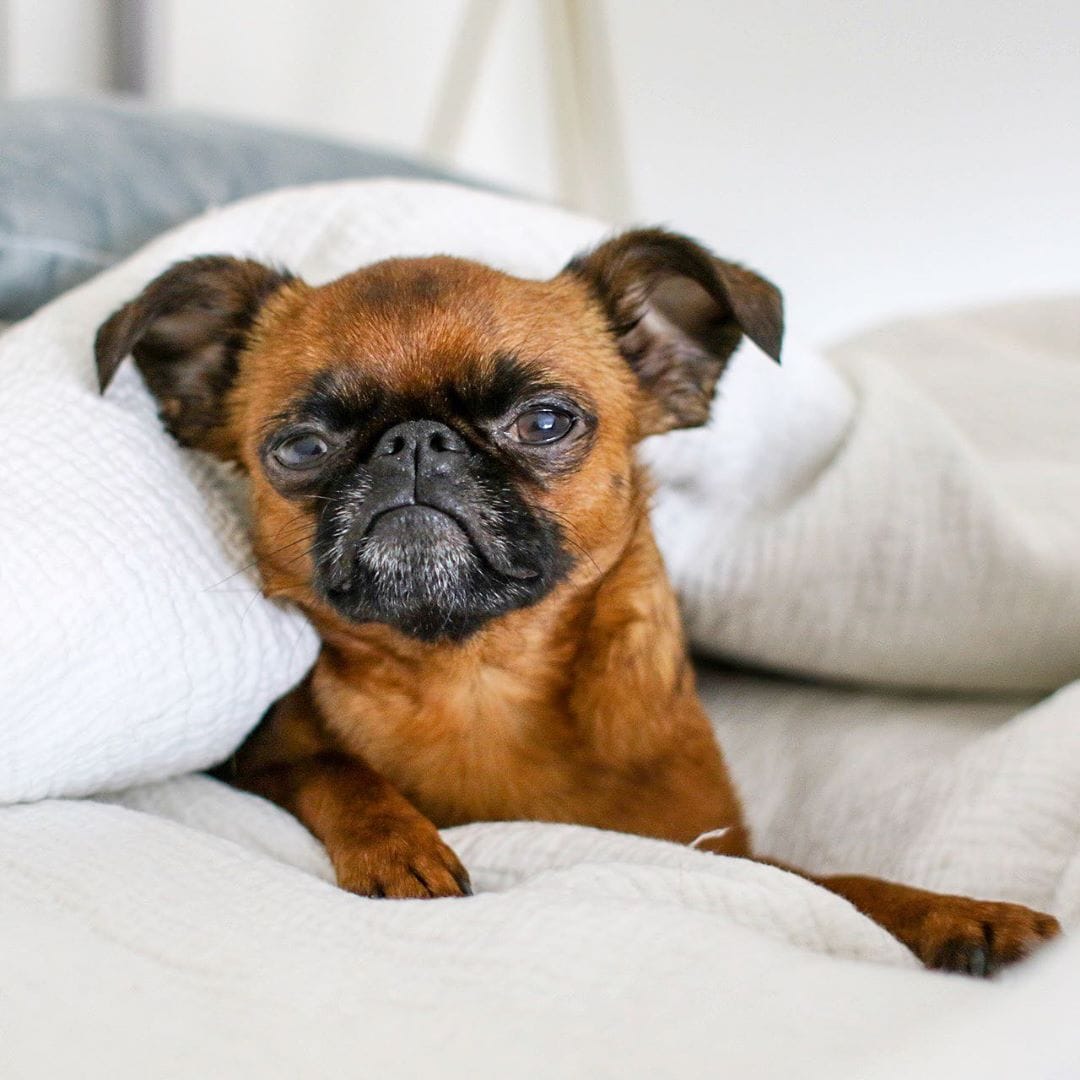 Brussels Griffon dogs are small, low energy, and nonshedding dogs that you've likely seen on various TV shows or movies.  This dog breed is highly trainable and is extremely loyal dogs that tend to follow around their pet owners.  Brussels Griffon dogs seek lots of attention and cuddling time, but they don't require heavy daily exercising.  In addition, the Brussel Griffon dog is non-shedding and hypoallergenic which is great for pet owners who suffer from various allergies.
Bichon Frise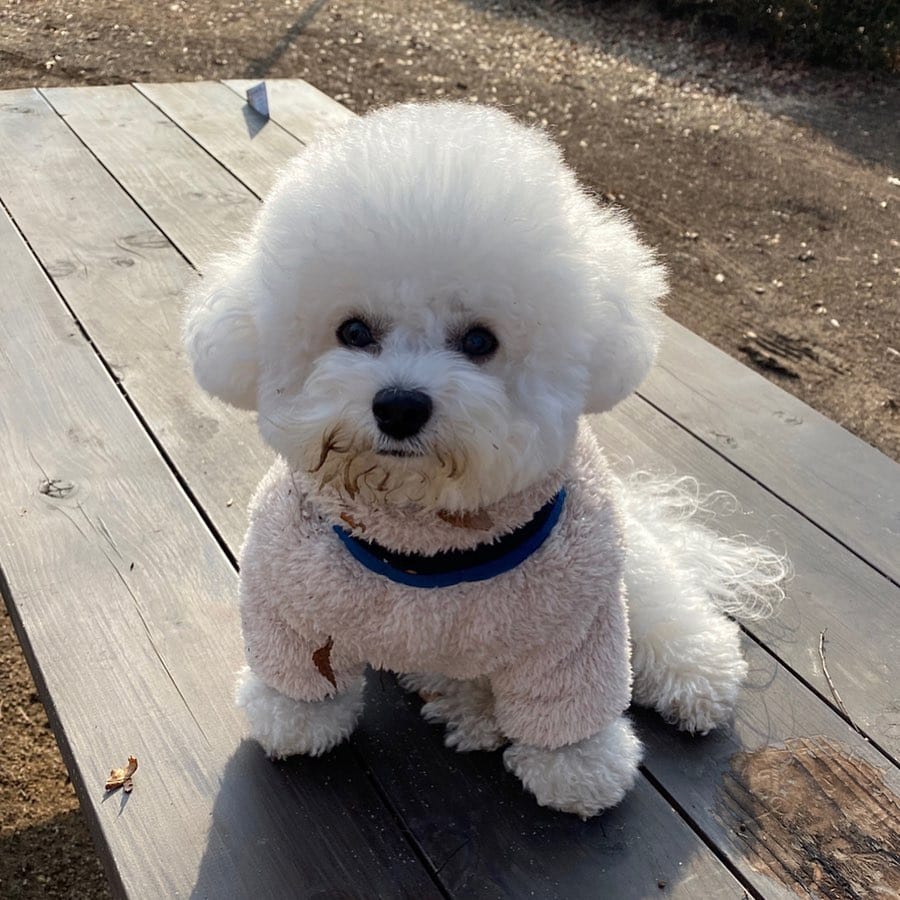 Bichon-Frise's are the definition of a low energy and hypoallergenic lap dog. They are extremely friendly dogs, easily trained, and can remain independent if you are gone at work during the day.  The Bichon Frise has a signature curly white coat that consists of two layers, doesn't shed, and is hypoallergenic.  However, you will need to regularly groom a Bichon Frise every 6-12 weeks due to their dense undercoat.  They also have relatively short legs and don't need a lot of exercise outside of regular walks.  Overall, Bichon Frise's are a great low energy and hypoallergenic dog breed.
Teacup Goldendoodle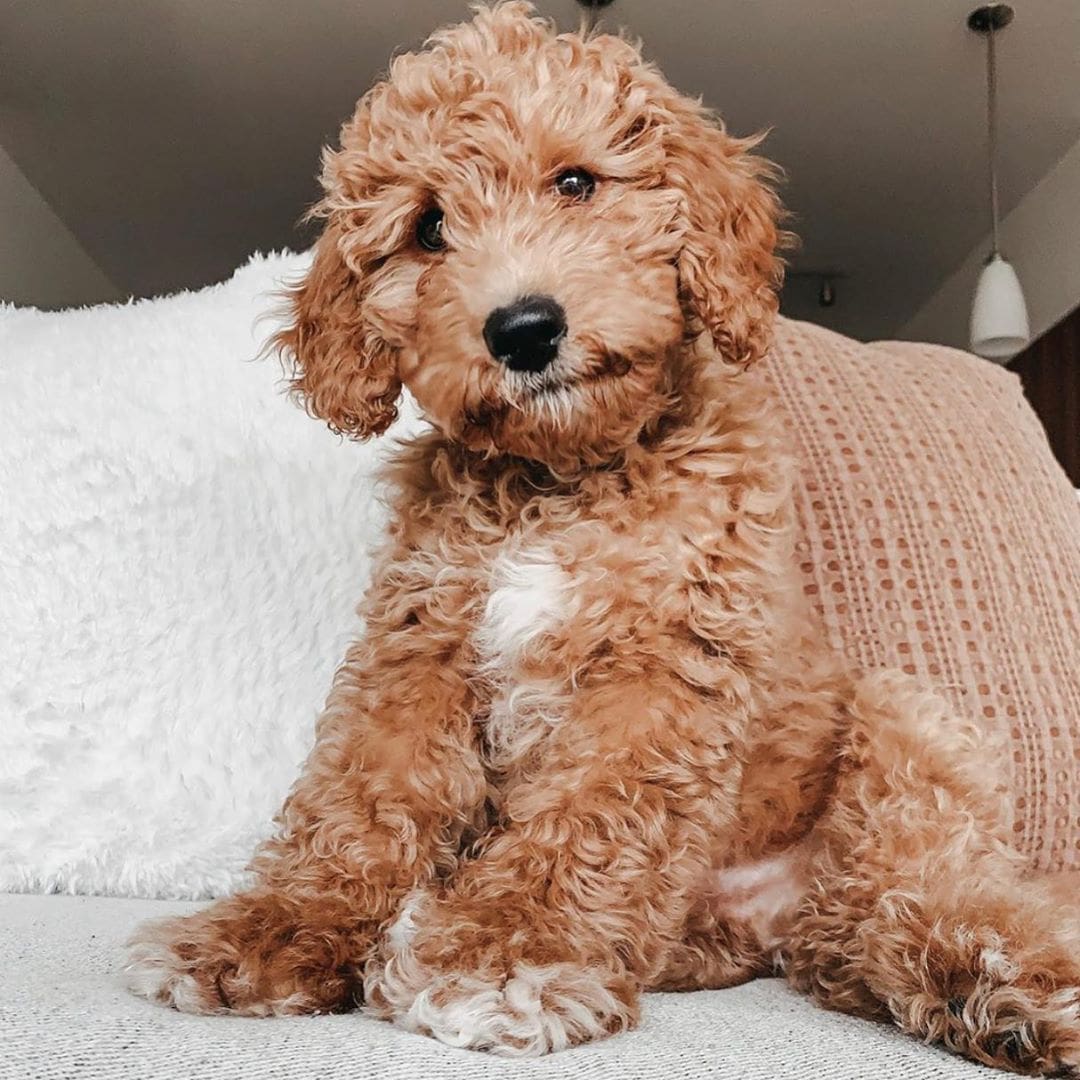 Our top choice for low-energy hypoallergenic dogs that don't shed is a teacup Goldendoodle which is a hypoallergenic Golden Retriever.  The Goldendoodle is a Golden Retriever mixed with a Poodle, and the teacup Goldendoodle is the smallest version of the petite or toy Goldendoodle because they are introduced with the dwarfism gene.  Often times these dogs are less than 15 pounds (6.8 kg) and are extremely loving, intelligent, and fun.  There are also a lot of different Goldendoodle coat colors, so you can choose a cute looking dog.
Since the Goldendoodle is mixed with a Poodle, they are considered hypoallergenic dogs.  Some Goldendoodle Generations are more hypoallergenic than other dog generations so make sure you do your research ahead of time.  Goldendoodles are often prone to different types of dog allergies: Top 3 Labradoodle Allergies.
Yorkshire Terrier AKA Yorkies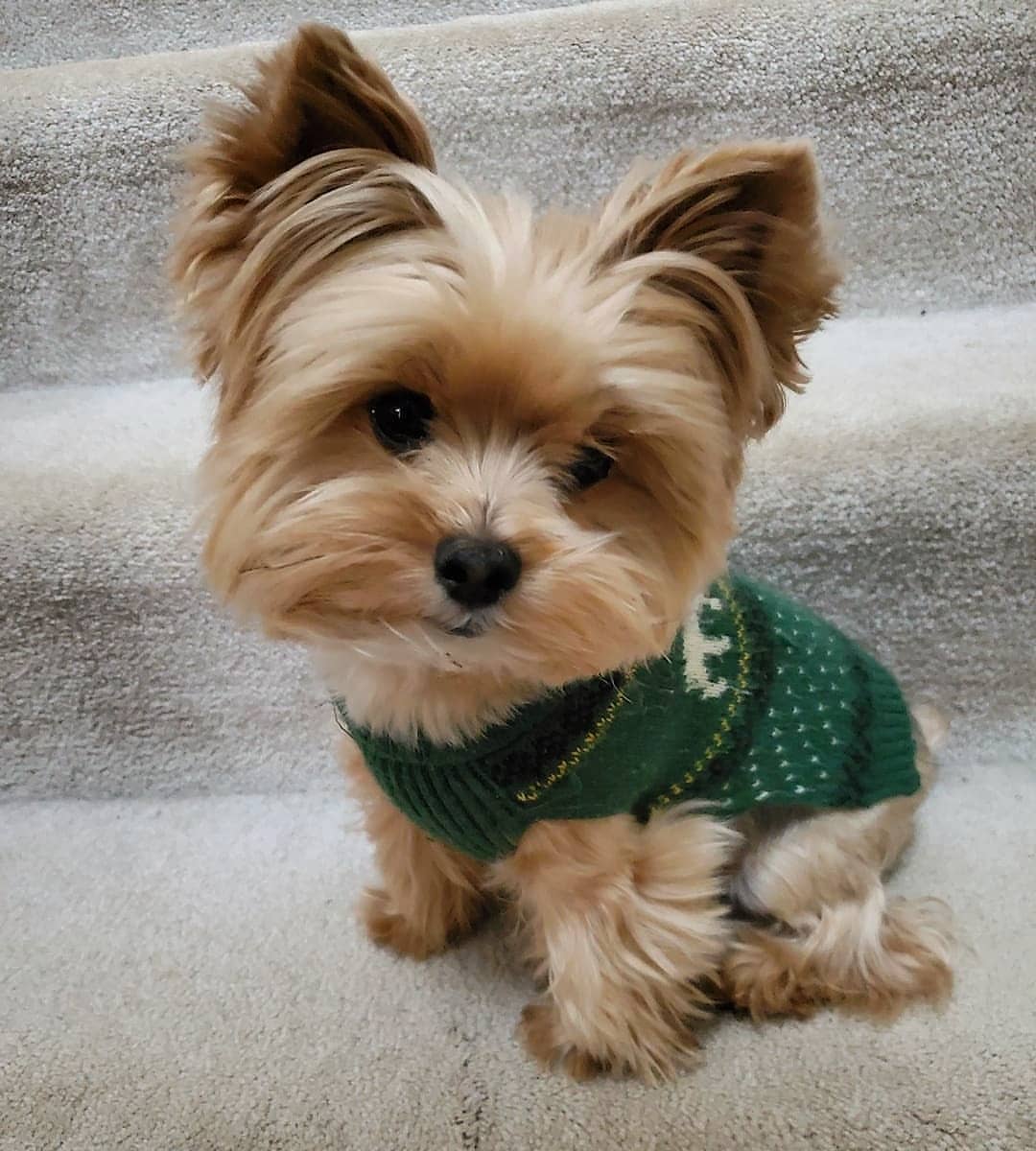 Last but not least, the Yorkshire Terrier AKA Yorkie dog breed is a great low energy and hypoallergenic dog breed.  The Yorkie is considered a "toy" type terrier and is less than 15 pounds (6.8 kg).  This breed does enjoy regular walks outside.  In addition to their compact size, Yorkies are hypoallergenic and nonshedding dogs that carry little dog allergy dandruff.  Yorkies are also great companion dogs that like to sit on your lap and love playing.  Their signature coat is multiple colors of steel blue and tan.
Conclusion for Low Energy and Hypoallergenic Dogs
In retrospect, the two biggest problems with dogs are that they oftentimes require a lot of physical activity and shed lots of dog fur.  All dog owners want low energy and hypoallergenic dogs to help solve these issues.  In general, you will always have to take your dog for regular walks, but small-sized dogs don't require as much exercise as larger dogs.  In addition, if you decide to get a hypoallergenic and nonshedding dog, remember that you will have to regularly groom your dog.  We hope that our list helped you find a low-energy and hypoallergenic dog breed that suits your lifestyle.
Other popular articles:
Want to learn more information about the "Top Low Energy Hypoallergenic Dogs That Don't Shed", then check out the video below:
Garrett loves animals and is a huge advocate for all Doodle dog breeds. He owns his own Goldendoodle named Kona. In addition, he volunteers at the Humane Society of Silicon Valley, where he fosters dogs and helps animals. Garrett enjoys writing about Doodles and believes that dogs can teach humans more about how to live than humans can teach a dog.
Why Trust We Love Doodles?
At We Love Doodles, we're a team of writers, veterinarians, and puppy trainers that love dogs. Our team of qualified experts researches and provides reliable information on a wide range of dog topics. Our reviews are based on customer feedback, hands-on testing, and in-depth analysis. We are fully transparent and honest to our community of dog owners and future owners.