If you're searching for the Poodle breeders in Maryland, then you probably know how popular Poodles have become. Poodles are one of the most popular dogs around the world and rank fifth in popularity according to the American Kennel Club (AKC). The Poodle's origin is still unknown, but many people believe that they originated in Germany as water dogs that were bred to retrieve animals from the water. Others believe that the Poodle breed originated back in France. Either way, Poodle puppies in Maryland have become extremely popular and we can help you find a breeder.
Poodle Puppies For Sale in Maryland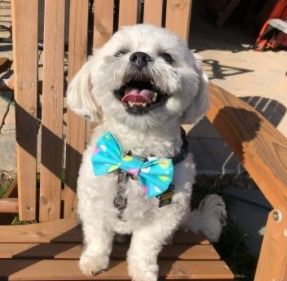 Poodles are known to be hypoallergenic and nonshedding which is just a couple of the reasons they are a trending dog breed. However, because Poodle puppies in Maryland have become popular, there are tons of backyard breeders and puppy mills. In Maryland, it can be challenging to find reputable Poodle breeders who actually health test and care about their puppies. Our team at We Love Doodles worked together to compile this list of the best Poodle breeders in Maryland to help you bring home a sweet new family member.
Recommendations to help make raising your Poodle easier: Best Dog Clippers for Poodles and Best Dog Food For Poodles.
1. Quailridge Poodles and Doodles
First on the list of Poodle breeders in Maryland is Quailridge Poodles and Doodles. This breeder specializes in breeding Toy Poodles, Mini Goldendoodles, Mini Bernedoodles, Mini Sheepadoodles, Mini Golden Mountain Doodles, Standard Bernedoodles, Goldendoodles, and Sheepadoodles. Quailridge Poodles and Doodles is located in Southern Maryland.
At time of writing, Quailridge is only breeding select puppies. Check back with their "Coming Soon" page to determine when deposits will be permitted.
Quailridge Poodles and Doodles Details
2. TLC by the Lake Standard Poodles and Doodles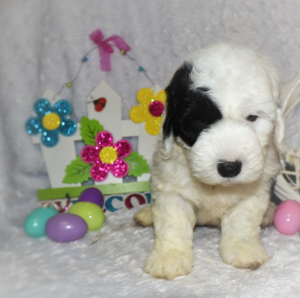 TLC by the Lake Standard Poodles and Doodles specializes in American Kennel Club Standard Poodles and Doodle puppies. When purchasing from this breeder, you'll learn that they guarantee all immunizations, a TLC written guarantee,  AKC registration, and CKC registration. Their Poodle puppies for sale in Maryland start at $2,495 and will rise depending upon the dog's characteristics. You can contact the breeders or follow up on their website to see updates on their litter.
TLC by the Lake Standard Poodles and Doodles Details
Phone: 301-501-1818
Address: 1886 Mosser Rd, McHenry, MD 21541
3. Potomac Poodles and Doodles Maryland
Potomac Poodles and Doodles is a home-based Poodle breeder located in Leonardtown, Maryland. They have many years of breeding experience with Poodles and treat each dog as a member of the family. At this time, the breeder does not have any Poodle puppies available for sale. Contact Potomac Poodles and Doodles for future litters. This breeder does require you to complete an application before receiving one of their Poodle puppies in Maryland. With that in mind, we do recommend that you interview the breeder to ensure they're a good fit for you. 
Potomac Poodles and Doodles Details
4. Boynton's Labradors & Standard Poodles MD
Boynton's Labradors & Standard Poodle guarantees that all dogs are American Kennel Club registered, have OFA Eye Certification, and OFA hips/elbows with a score rated either good or excellent. They also test for Centronuclear Myopathy (CNM) and Degenerative Myelopathy (DM). They truly care about the health of their Poodle puppies for sale in Maryland and want to sell you a puppy that will live a long time without genetic diseases.
Boynton's Labradors & Standard Poodles Details
Phone: 240-855-6922
Address: Germantown, Maryland
5. Chapel Farm Standard Poodles
Last on the list of Poodle breeders in Maryland is Chapel Farm Standard Poodles. Chapel Farm Standard Poodles breeds American Kennel Club Standard Poodle puppies in Pylesville, Maryland. They only produce one or two litters of puppies each year so you'll have to get on their waitlist early. All of their puppies are sold with limited registration and are not permitted to be bred.
Chapel Farm Standard Poodles Details
Phone: 410-452-8002
Address: 4022 Heaps School Rd, Pylesville, MD 21132
Tips Before Buying Your Poodle Puppy
Introducing your Poodle to your living environment is a huge and life-changing decision. If you've never purchased a dog before – or even if you have – there are several essential things you should know to ease the process.
Ask your breeder questions: It is important to ask everything you want to know before committing to purchasing a Poodle from a breeder. We always suggest that you meet the breeder in person. The best way to meet a breeder is to go to their kennel; this will also give you a good understanding of how the dog was brought up. While you're at the kennel or breeder's house, inspect how these Poodles behave. Are they happy? Is it clean? Do they know about the temperament of the dog? Do they know anything about the health of the dogs? Do they seem to genuinely care about the dogs' well being?
Request to see the Poodle's parents: Want to know what your puppy might look like in the future? What about the temperament of the dog? Ask to meet your new Poodle

puppy's

 mom and dad! This will give you a good idea of the size and coat color!
Get a full medical history of the puppy's parents: What if your dog's parents have several different types of illnesses? Genetic and health issues are things that you want to know because they can rack up quite the veterinarian bill! Reputable Poodle breeders in Maryland usually will not hesitate to show you the dog's medical records. A dog purchased at a reputable breeder will also be genetically tested or come with some health guarantee.
Check for signs of a good breeder: Does your breeder know anything about the breed? Are they honest with you when purchasing the dog? Does your breeder seem to show a genuine concern for the animal? If they do not, you might want to reconsider.
Poodle Puppy Information
The Poodle is considered the second most intelligent dog breed. Another reason why many people are attracted to Poodles is that they're hypoallergenic. Only a handful of dog breeds are hypoallergenic dogs. Hypoallergenic dogs don't shed or shed very little, releasing less dander everywhere. This makes for a great companion if you or anyone in your household has allergies. Poodles come in beautiful shades of colors, but the most common colors for Poodles are:
black
white
gray
silver
apricot
People usually know Poodles as show dogs, winning shows such as the Westminster Dog Show and the World Show Dog.
Original Poodles come in three sizes: standard, mini, and toy. The average Poodle's life span is roughly between 11 to 13 years, but this can all vary depending on the dog's health – the parent's health, the living conditions, and the size Poodle that you have. 
Standard size Poodles are medium to large size. They're the most common type of Poodle available. The Standard Poodle's height is about 15 inches or higher. Standard Poodles' weight ranges between 45 to 75 pounds for males and 45 to 60 pounds for females.
Miniature Poodles are about 14 to 15 inches in height by the time they're full-grown adults. They also weigh around 12 to 20 pounds. Toy Poodles are 6 to 9 pounds with an average height of 9 to 11 inches. There are "designer dogs" that are bred with Poodles such as Aussiedoodles, Labradoodles, or Goldendoodles.
Each size Poodle has their temperament, and every dog is different, but in general, Poodles are intelligent and alert. What we mean by this is that they're quick to spot a stranger and protect their territory, and their intelligence and good nature makes them easy to train.
Poodles are also very active dogs, so before you reach out to a breeder, make sure that you have enough time to give your dog the proper exercise and playtime that your companion deserves. A moderate amount of exercise per day should do. If your dog doesn't have enough playtime, your companion might become counterproductive and start becoming destructive.
Poodles also need mental exercise too so be sure to buy them different toys that will stimulate their minds. They are highly social dogs and need to be around people or other pets. They could suffer from separation anxiety when left alone.
Give your Poodle a task such as fetching a ball and they'll be the happiest dog alive. Since they are pack dogs, the feeling of belonging and protecting their owner is part of who they are. If you plan on bringing home a Poodle companion, you can bet that they'll be faithful to you. After all, they're social and will even warm up to strangers.
Other articles you might like: Goldendoodle Puppies For Sale in Maryland and Labradoodle Puppies For Sale in Maryland
Conclusion For The "Best Poodle Breeders in Maryland"
If your Poodle breeder doesn't seem to care about basic things, then these are possible signs of red flags. There are many puppy mills out there breeding Poodles for unethical reasons. Reputable Poodle breeders in Maryland are more welcome to assist you even after you purchased a puppy. They might even become your friend and want to visit your Poodle even after he or she grows up.
No reputable Poodle breeder will hand over a puppy that:
Is younger than eight weeks old
Doesn't ask about your living situation or doesn't seem to care
Doesn't ask your purpose or intentions
During your purchase, do your homework, and don't just pick up the first Poodle breeder you come across. It's important to make sure that you're getting a quality Poodle dog. It's easy to get caught up in all of the excitement, but it's crucial for both you and your dog's long-term journey. While bringing home a Poodle is a huge decision, these are just a handful of tips and breeders that'll help make the transition easier.
For rescues and breeders in the United States, check out:
To learn more about the Poodle dog breed, watch "Standard Poodle: Pros & Cons" from Julia Graf down below: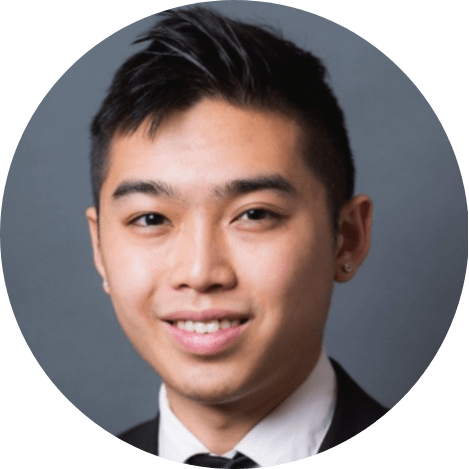 Andy is a full-time animal rescuer and owner of a toy doodle. When he's not saving dogs, Andy is one of our core writers and editors. He has been writing about dogs for over a decade. Andy joined our team because he believes that words are powerful tools that can change a dog's life for the better.
Why Trust We Love Doodles?
At We Love Doodles, we're a team of writers, veterinarians, and puppy trainers that love dogs. Our team of qualified experts researches and provides reliable information on a wide range of dog topics. Our reviews are based on customer feedback, hands-on testing, and in-depth analysis. We are fully transparent and honest to our community of dog owners and future owners.