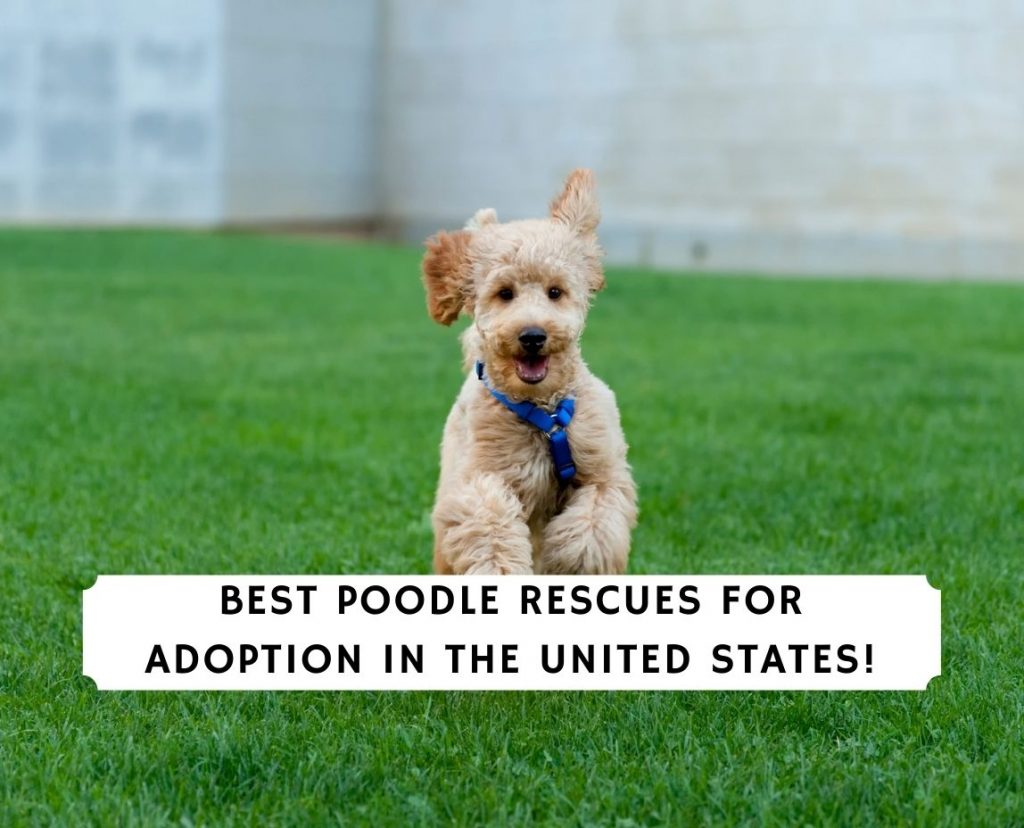 Finding Poodle rescues for adoption can be quite difficult depending on where you're from since they're a really popular dog breed. According to the AKC (American Kennel Club), they are one of the most popular dog breeds in the world. With the increasing popularity of various Doodle breeds like the Goldendoodle and Labradoodle, Poodles are becoming a popular dog breed to rescue and adopt. They are also easy to take care of because they are non-shedding and hypoallergenic, which could help allergy-sensitive people. Before we get to the list of Poodle rescues in the United States, let's go over some statistics.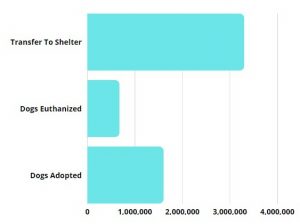 Data from 2015-2018: Every year, at least 6.5 million animals are transferred to the United States animal shelters. Of those 6.5 million animals, 3.3 million of them are dogs. It's unfortunate but at least 670,000 dogs living in the shelter are euthanized and 1,600,000 are rescued on an annual basis.
With this data, we have the power to change the statistics collectively if more people are aware of these facts. It doesn't matter if you want a specific breed from a dog shelter. In the end, you're saving the lives of these dogs that are living a harsh reality. To many people, Poodles are tough to come by. At WeLoveDoodles, we created a list of the best Poodle rescues for adoption in the United States because we believe in 2nd chances.
1. NorCal Poodle Rescue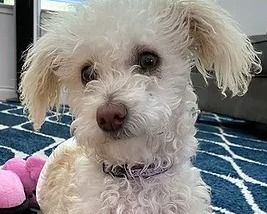 The first Poodle rescue on the list is Norcal Poodle Rescue Adoption. With dedication and commitment to providing abandoned Poodles shelter, this organization focuses mainly in Northern California. Thanks to these volunteers, rescued Poodles are rehabilitated. This includes basic spay, neutering, and surgery. Norcal Poodle Rescue Adoption saves and adopts out at least 140+ Poodles on an annual basis.
We at WeLoveDoodles believe that Norcal Poodle Rescue Adoption deserves to be on the top five of this list because they completely fix up each Poodle once rescued. They provide surgeries when necessary, spay, and neutering for all Poodles whether they're fully-grown or puppies.
The best part about Norcal Poodle Rescue is that they like to completely fix up each Poodle before they are rescued. This includes all surgeries and spay or neutering for Poodle puppies. They won't adopt out a Poodle rescue that isn't healthy. If the rescued Poodle appears unhealthy, they'll make sure that they won't have them being adopted out until they're healthy enough.
Norcal Poodle Rescue Details
2. IDOG Rescue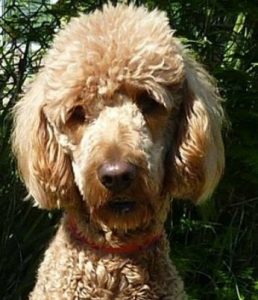 Another notable Poodle or dog rescue is IDOG Rescue. This organization focuses primarily on rescuing and adopting Poodle mixes. Whether it's Goldendoodle, Labradoodle, or pure-bred Poodle – they'll make sure these companion animals find a warm loving home.
In case you didn't know, IDOG Rescue is known to be one of the top Doodle rescues in the nation. Located in Houston, Texas, this nonprofit organization ensures that their rescued Doodles find the best homes possible. With their strong reputation, they sometimes receive inquiries about Poodles from all over the United States.
If you're planning on bringing home a rescued Poodle, there's an adoption fee to keep in mind. The Poodle adoption fee generally ranges between $100 to $750. IDOG Rescue doesn't cater to specific coat colors or gender, so if you're looking for a specific Poodle – it'll be difficult to get.
IDOG Rescue Details
3. Doodle Dandy Rescue Details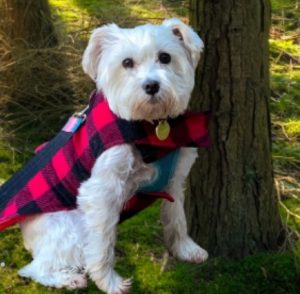 At Doodle Dandy Rescue, this organization serves areas around Dallas Fortworth (DFW). If you're within a 4-hour radius, you'll be able to bring home an adopted Poodle puppy. Most of the time, they usually have a good amount of Poodles available for potential dog owners to foster or bring home. If you're looking for Poodle puppies, keep in mind that they're much rarer than fully-grown retired adults.
Fostering a rescued Poodle is available if you're interested. If you're practicing and fostering a Poodle, you could eventually adopt them. As for the application process, it's not as strict. The only obstacle during this process is waiting for the approval of your application.
Doodle Dandy Rescue Details
4. Doodle Rescue Collective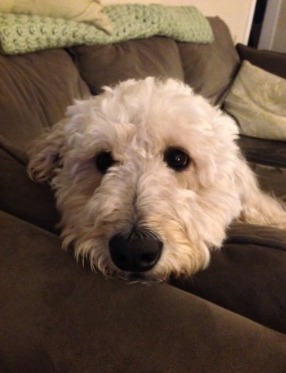 This organization originally started in 2008 intending to save Doodles while finding them the homes they deserve. Doodle Rescue Collective helps Poodle mixes such as Labradoodles, Goldendoodles, and of course – pure-bred Poodles. Focusing mainly in Southern California, this organization now has over 800+ volunteers (or heroes).
Depending on time and location, you could find Poodle puppies available for adoption and they'll deliver your companion to you. Doodles Rescue Collective isn't just in one area. They serve, rescue, and help Poodles find compatible families throughout the United States.
Doodle Rescue Collective Details
Address: 77 Buttonwoods Avenue, Warwick, RI, 02886
Website: Doodle Rescue Collective
Email: info@doodlerescuecollectiveinc.org
5. Mid-Atlantic Poodle Rescue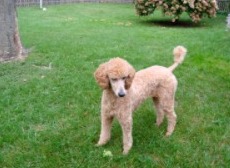 MAPR (Mid-Atlantic Poodle Rescue) is a group of dog rescuers from Maryland, Pennsylvania, and Virginia. It's heartwarming to know that a group of people out there somewhere are in search of abandoned dogs especially being a non-profit organization.
This organization house all types of Poodles. While these Poodles are rescued and cared for, MAPR works on helping them find a home. Mid-Atlantic Poodle Rescue is associated with the Poodle Club of America Rescue Foundation.
Mid-Atlantic Poodle Rescue Details
Why do people put a Poodle for adoption or in a rescue?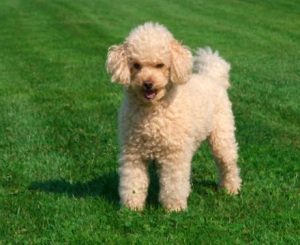 Below are some of the most common reasons why you will see a rescue Poodle up for adoption:
Poodles are highly energetic. Many Poodle owners don't realize the amount of exercise that's required for the Poodle family. As energetic dogs, Poodles can be troublesome. They'll sometimes scratch your door or running around the house and destroying things. Unfortunately, there are Poodle owners not being able to cope with this, which results in their Poodles being at a shelter for adoption.
The Poodle was used for breeding purposes and can no longer breed. Being ranked as one of the most popular dogs, many Poodles are used to breed for money. This tactic is cruel because these Poodles are constantly neglected and not raised properly. Their only purpose is to breed and living out most of their lives at puppy mills. Once they're done being used for breeding, they become a retired dog and placed for adoption.
Poodles bark. Some people can't stand constant loud barks. All dogs bark. Poodles sometimes bark because they could be dealing with separation anxiety or bark in their sleep because of a bad dream. There is no choice for some Poodle owners because certain homes (apartments, etc.) don't allow dogs otherwise it'll lead to noise complaints.
The owners pass away. Not every life is perfect. Poodles in rescues could be living their best lives until their owners pass away. When this happens and there aren't any friends or family being able to care for it, they get transferred to a shelter and placed for adoption.
Poodles are expensive. For many people, money could be an issue. Sometimes, the decision of letting their Poodle go is difficult to make. Whether it's paying rent or insurance with barely any savings, a shelter could help these Poodles find a better life and help its past owners as well. Poodles require food cost, shelter, bedding, toys, and many other costly needs.
Frequently Asked Questions
What is the best website to visit to adopt a dog?
There are many dog adoption sites that you can visit. The top 10 dog adoption websites include:
Petfinder
Adopt a Pet
ASPCA
Best Friends Animal Society
Rescue Me
Danny & Ron's Rescue
Big Dog Ranch Rescue
Justin Bartlett Animal Rescue
Animal Humane Society
PetSmart Charities
Which Poodle breed is best?
Poodles are non-shedding and hypoallergenic and are among the most popular rescues today. This breed is excellent for allergy-sensitive people. 
You can also foster a Poodle breed and then eventually adopt them. All Poodle breeds are best but are highly energetic and may tend to bark a lot. They do well with early socialization and positive training during puppyhood. If you're looking for the best Poodle breed, here's the takeaway;
Doodle
Schnoodle
Labradoodle
Cavapoo
Bernedoodle
Cockapoo
Maltipoo
Goldendoodle
Yorkiepoo
What is the best rescue dog in the world?
North Shore Animal League is the largest no-kill animal shelter in the world. Since 1944, more than 1.1 million animal lives have been saved, and each year more than $10,000 are adopted from their Adoption Center in NY.
Fifty-eight thousand exams are performed in a single year. North Shore Animal League has facilitated more than 50,000 adoptions nationwide with over 2,000 shelter partners.
Top 10 Rescue Dog Breeds
Labrador Retriever
Golden Retriever
Beagle
Bloodhound
Saint Bernard
Belgian Malinois
German Shepherd
Poodle
Border Collie
Newfoundland
What is the easiest dog to adopt?
The easiest dog to adopt will have a calm temperament and possibly be housetrained already. Easy-going dog breeds are a good option, but you should also look at grooming needs, exercise needs, and genetic disposition to health issues as per breed.
Breed mixes are just as wonderful to adopt, but many high-energy adolescent breeds may need immediate training and socialization.
Top 25 Easiest Dog Breeds to Adopt 
Golden Retriever
Labrador
Beagle
Italian Greyhound
French Bulldog
English Toy Spaniel
Chow Chow
Chihuahua
Cavalier King Charles Spaniel
Bulldog
Bullmastiff
Boston Terrier
Border Collie
Australian Shepherd
American Eskimo Dog
Alaskan Malamute
Yorkshire Terrier
Afghan Hound
American Foxhound
Bassett Hound
Havanese
Poodle
Jack Russel Terrier
Miniature Schnauzer
Rhodesian Ridgeback
What are breeds most commonly adopted?
Top 20 Breeds Most Commonly Adopted
Poodle

Golden Retriever
Maltese
Yorkshire Terrier
Cavalier King Charles Spaniel
PitBull
Jack Russell Terrier
Herding breed mixes
Vizla
Weimaraner
Toy Fox Terrier
Wheaten Terrier
Shih Tzu
Siberian Husky
Samoyed
Rat Terrier
Pug
Poodle mixes
Pekinese
Papillon
What is the healthiest dog to adopt?
The healthiest dog to adopt also includes breed mixes. Senior dogs are also an excellent option. Just because a breed may be genetically predisposed to health conditions does not necessarily mean that the dog will be affected.
Veterinarians.Org adds that the healthiest breeds listed below will have the least health problems and longer lifespans.
Here are the world's healthiest dog breeds:
Beagle
Shiba Inu
Siberian Husky
Alaskan Malamute
Bergamasco
German Shepherd
Australian Shepherd
Australian Cattle Dog
English Foxhound
English Springer Spaniel
Chihuahua
Azawakh
Greyhound
German Pinscher
German Shorthaired Pointer
Belgian Malinois
Basenji
Labrador Retriever
Here are the top 12 healthiest dog breeds:
Poodle
Border Collie
Bichon Frise
Pembroke Welsh Corgi
Pharaoh Hound
Rottweiler
Shetland Sheepdog
Brittany Spaniel
Havanese 
Whippet
Canaan Dog
Ibizan Hound
Conclusion for Rescue Poodle Rescues for Adoption
There are two fantastic genetic traits about the Poodle which make them great rescue dogs. First, they are a nonshedding dog breed. You won't have to vacuum up dog hair all over your house and hardwood floors. Secondly, Poodles are hypoallergenic, which is great for people with allergies. In case you didn't know, the Poodle breed is ranked as the second most intelligent dog. They come in a variety of sizes such as Toy Poodle, Miniature Poodle, and Standard Poodle.
Many people purchase Poodle puppies from breeders in the United States without realizing how many dogs are being neglected. It's an important and difficult decision at the same time. By adopting a Poodle or any dog breed, you're saving more than one life. You're creating space in the shelter for other rescued dogs to stay. At the same time, you're fighting against cruel breedings (puppy mills, etc.). By adopting a Poodle from a rescue in the United States or anywhere in the world, you're creating a new chapter of your life. You'll create and cherish the unforgettable memories for yet to come. You have the power to make these decisions but these neglected Poodles can't.
For guides and information that could help prepare you before bringing home a Poodle from a rescue, check out:
Poodles have a long history. If you want to learn more about the Poodles, this video below from Animal Planet should provide you with a good amount of knowledge.
Garrett loves animals and is a huge advocate for all Doodle dog breeds. He owns his own Goldendoodle named Kona. In addition, he volunteers at the Humane Society of Silicon Valley, where he fosters dogs and helps animals. Garrett enjoys writing about Doodles and believes that dogs can teach humans more about how to live than humans can teach a dog.
Why Trust We Love Doodles?
At We Love Doodles, we're a team of writers, veterinarians, and puppy trainers that love dogs. Our team of qualified experts researches and provides reliable information on a wide range of dog topics. Our reviews are based on customer feedback, hands-on testing, and in-depth analysis. We are fully transparent and honest to our community of dog owners and future owners.