Throughout your lifetime, you probably heard someone asking how many dog years are in a human year. Fortunately for you – this guide will cover human to dog years to help clear your mind of curiosity. The fact that dogs have shorter lives than us should almost be a crime.
If you're a dog lover or a pet parent, you must, of course, be wishing your furry friend could live as long as you did. Understanding a dog's sense of time can get a little confusing.
There are different explanations about why and how dogs age faster than you can imagine. From calculating your dog's age in human years to understanding why their lives are so short, here's everything you need to know about how many dog days are in a human day.
Before scrolling down this guide, "Human to Dog Years – Age Differences Explained," check out these related articles: Factors That Affect a Giant Dog Breed Lifespan and Do Dogs Have Souls?
Human to Dog Years Calculation
Typically, one human year is equivalent to 7 dog years. This means that if your dog is a year old in your world, it is seven years old in the canine world. From seconds to years, calculating dog days with human days reveals surprising results.
How Long is a Dog Day in Human Time?
A day consists of 24 hours for humans, and even that seems too long to bear sometimes. But a single human day is seven whole days for your dog. This means that one day in your dog's life lasts for about 3.5 hours.
When you leave home for work every day, you think you're leaving your dog for just a few hours, but for your dog, it feels like days. No wonder dogs have separation anxiety. If you suspect that your dog has separation anxiety, you can invest in certain products to help it.
Dog Product Recommendations: Best Dog Toys For Separation Anxiety and Best Dog Beds For Separation Anxiety.
How Long is 1 Hour in Dog Time?
An hour for humans is seven hours for dogs. One hour consists of 60 minutes in the human world, but in a dog's world, an hour passes in just 8.5 minutes. Who would've thought this?
How Long is 1 Minute in Dog Time?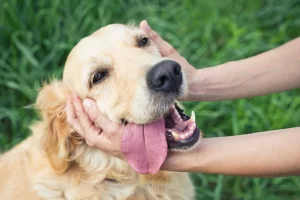 A human minute passes every 60 seconds. However, for a dog's minute, it's only 8.5 seconds short. When you break this down to the smallest unit of timing, you realize how important it is to make each moment memorable and worthwhile with your dog. In their world, time is slipping away way too quickly.
Related: Do Dogs Forget People?
Reasons Behind This Human to Dog Year Formula
If you've been wondering why your loving dog can't outlive you, certain factors lead to dogs having short lifespans. The most obvious one is that all biological processes in dogs occur at an accelerated pace.
1. Reproduction
Unlike humans, who take about 12 to 13 years to reach puberty, dogs can reproduce by the age of 6 months. So, what takes us years to do, dogs are biologically ready for in half a year.
Additionally, while it takes nine months for a human baby to fully develop and be born, female dogs can deliver a litter of multiple puppies in less than 65 days. This act of nature proves that dogs develop, mature, and age faster than humans.
2. Metabolism
It may interest you to know that the average body temperature of humans is about 98.6 ℉, but dogs maintain higher body temperatures ranging between 100.5 ℉ and 102.5 ℉.
This indicates that a dog's body undergoes tremendous changes rapidly compared to humans. A dog's body is always at work, and its metabolism is higher than that of humans as they burn more calories in a short period.
3. Tooth Development
Puppies are born without any teeth, and by the time they are three weeks old, their baby teeth set in. Once they are 45 days old, puppies have a full set of teeth. Adult teeth take only six months to develop fully. What takes almost six years for humans to achieve, dogs can get there in merely six months.
4. Inbreeding
Did you know that domesticated dogs live shorter lives than wolves? Since humans started inbreeding dogs, their lifespans have shortened considerably. Dogs are descendants of wolves, and before man took over, wolves were bred by nature.
Since humans started cross-breeding dogs, there has been a steady decline in their growth and development. For example, English Bulldogs only live for approximately eight years because of how they have been bred.
This breed finds it nearly impossible to sleep without snoring or breathing heavily, which eventually leads to severe respiratory disorders that negatively impact its lifespan.
5. Vaccinations
If you're a pet parent, you probably give your dog its yearly vaccinations to ensure good health. But over the years, vaccinations and other medications have played a role in reducing a dog's lifespan. Nature is all about survival of the fittest, which forces animals in the wild to develop to become stronger.
But since humans started domesticating dogs, vaccinations have been used to make weak puppies stronger. On some level, such human interference mixes weaker genes into cross-breeds that unfortunately shorten a dog's lifespan across breeds.
Related: Can Dogs Get Parvo Twice?
6. Dog Food
Back in the day, dogs hunted for prey and ate raw meat to sustain themselves. The invention and extensive use of pedigree kibble, artificially-flavored dog kibble, and processed meats, however, have directly impacted dogs' health in the long term. There's a reason why some vets recommend feeding our pets a raw diet to ensure their good health.
Dog Food Recommendations: Best Air-Dried Dog Food and Best Dog Food with Vitamins and Minerals.
Why Do Smaller Dog Breeds Live Longer Than Larger Dog Breeds?
Studies suggest that small dogs weighing less than 20 pounds can live for at least 11 years, while dogs weighing more than 90 pounds can live up to 8 years. This is based on how much larger dogs endure internal body stress and accelerated growth patterns.
Larger dogs have shorter lives because their bodies burn an incredible amount of energy rapidly. Unfortunately, larger dogs are also more susceptible to age-related illnesses and disorders.
For example, a Miniature Dachshund has a life expectancy of 12 to 16 years, whereas a Bulldog, which is mostly bred for its looks, has a lifespan of 6 to 7 years.
Related: Mini Goldendoodle Lifespan Information and How Long Do Aussiedoodles Live?
How Do Dogs Perceive Time?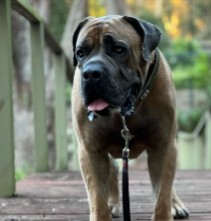 In a dog's world, the concept of time doesn't exist. However, it's important to note that dogs recognize patterns, schedules, and human and animal behaviors. For dogs, time is nothing but a series of events that affect their day-to-day functions.
They know when it's time to go for a walk or when they need to be fed, but they wouldn't be able to tell the difference between 5:00 and 5:30. This is because dogs have an extremely linear way of experiencing time, and they associate it more with rhythms and schedules.
As long as you're home, take them on timely walks, and feed them as per their daily schedule, dogs don't realize how much time has passed. While changes in schedules might confuse your dog initially, they can quickly adapt, too.
Conclusion For "Human to Dog Years – Age Differences Explained"
The time we spend with our dogs is painfully short-lived, but it makes all the difference to know that dogs more often than not live an entire life, experiencing everything there is to experience within their lifetimes.
If you were wondering why your dog can't be around to see you grow old, hopefully, this article has answered your queries and helped put your troubles to rest. So the next time you come home from work to see your dog greet you with a happy wagging tail, you know why. It's been days since they've seen you.
If this article, "Human to Dog Years – Age Differences Explained," helped you, check out these informative guides by our team:
You can learn more about this topic by watching "The Truth About Dog Years" down below: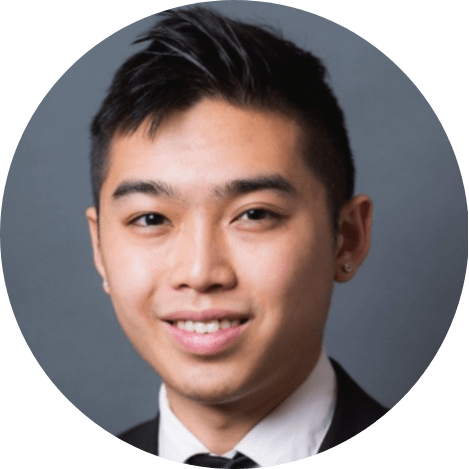 Andy is a full-time animal rescuer and owner of a toy doodle. When he's not saving dogs, Andy is one of our core writers and editors. He has been writing about dogs for over a decade. Andy joined our team because he believes that words are powerful tools that can change a dog's life for the better.
Why Trust We Love Doodles?
At We Love Doodles, we're a team of writers, veterinarians, and puppy trainers that love dogs. Our team of qualified experts researches and provides reliable information on a wide range of dog topics. Our reviews are based on customer feedback, hands-on testing, and in-depth analysis. We are fully transparent and honest to our community of dog owners and future owners.