Do dogs forget people? You've seen a dog run up to you because it knows you. As a loving and caring pet parent, it isn't easy to think that your dog can forget you. While it's pretty obvious, they remember you when you arrive home from work or being away from the house for a few hours at a time. It doesn't mean they can remember you weeks, months, or years later. The good news is there's a big chance they do remember due to all the evidence floating around social media. Indeed you have seen thousands of videos online that involve a soldier arriving home after being away for a year or more, and their dog is super excited to see them, which is proof dogs do remember.
Before scrolling down this article "Do Dogs Forget People," check out these other dog guides: Why Does My Dog Lick My Eyes and Why Does My Dog Lick My Arm?
Signs That Your Dog Remembers You After A Long Time
Sometimes health issues can cause a dog to hesitate or not have a clear memory at first. For example, if a dog has grown older and lost its eyesight since you have left home, there's a chance it might take them a few minutes to recognize your scent. The following signs will help you know if your dog remembers you after a long separation. 
Barking
Panting
Tail wagging
Raising ears
Howling
Head tilting
Whining
Excited to see you
Jumping on you
Licking your face
Happy behavior when they first see you
Dog Behavior Guide: Why Does My Dog Drool in the Car?
Signs Your Dog Doesn't Remember You
Owners and their dogs can be separated for many years due to unforeseen circumstances. Sometimes dogs get lost, owners get sick or other issues to arise in life that separate a dog from their pet parent. This heartbreaking situation harms both parties, but each seems to go forward in life. While there isn't 100% proof, a dog never forgets. There are plenty of stories and videos that confirm dogs remember their owners, but sometimes it takes a while.
Memory loss depends on the quality of life a dog has lived when separated from its owner for years. Some dogs get lost and end up far away, sometimes even states away from their owner. A common cause for separation is natural disasters such as hurricanes and tornadoes. Some dogs get rescued but can't be reunited with their owner due to misplacement or no identification on their collar.
These dogs often get rescued and sent to shelters in other states for adoption. In this scenario, it's not until years later that a chip is found in the dog, and the original owner can be reunited with the dog. Since a long time frame passes, the dog usually takes a few minutes to inspect their previous owner by sniffing them and using their other senses to try to remember. However, once their memory finally clicks, they get super excited and happy to see their owner and often jump on them and lick them with excitement. 
Dog Health: Rare Dog Diseases Every Owner Should Know.
Tips For Interacting with a Dog That Has Been Lost
Dogs that have been lost for a long time will most likely be shy at first until their memory sparks. Therefore, it's essential to be patient and follow the tips below when approaching your lost dog after a long time frame. 
Stand still: When you first approach your lost dog, and they don't seem to remember you yet, stand still and let them approach you. Then, if you feel safe enough, you can kneel to match their height and allow them to come closer to you on their terms gradually. 
Remain calm: You will probably be excited to see your lost dog and want to scoop them up into your arms and never let them go. However, you need to do your best to remain calm because your dog can sense your emotions. 
Be prepared: Your dog might have mixed emotions depending on the circumstances that separated the two of you. For example, if a natural disaster caused the separation, they might feel confused about why you suddenly disappeared. Also, if you had to leave them due to a divorce or military obligation, they might feel abandoned. Prepare yourself for the reaction your dog might express, such as avoiding you when you show up to greet them once they have been found. 
Let the dog lead: Chances are your dog will eventually recognize you and get super happy to see you. They will express their emotions by jumping, barking, and licking. Some dogs will get so excited they will knock you down on the ground and jump all over you. Once your dog exudes their happiness and joy to see you, feel free to express yours as well. 
Dog Health: Factors That Affect a Giant Dog Breed Lifespan.
What To Do If Your Dog Never Remembers You
As mentioned earlier, some dogs have medical conditions that prevent them from using their senses to recognize a person. While most dogs eventually remember, which usually happens within seconds or minutes, other dogs might not remember at all. If you are reunited with your dog after years, your dog has aged and might have medical problems. Being confronted with your beloved dog not remembering you is harsh and emotional.
However, since most evidence shows they eventually remember using their senses, you can also help the memory process by bringing an old toy or blanket along when you are reunited with your dog. Popular items to bring along that could help spark your dog's memory are their favorite toys, blanket, and treats. Place the items on the floor in front of you and allow your dog to approach them at their own pace. Chances are they will sniff them, eat the treats, and gradually recognize their old toys and items.
You can also take an extra step to help the memory process along by bringing along a family member that the dog was especially fond of when they lived with you. This could be anyone from a grandparent to a young child. Usually, the close bond that formed between the two will help the dog remember. The good news is, evidence has shown that dogs remember people after short and long-term separation. There are only rare occurrences that cause a dog to have difficulty remembering, usually medically related. 
For more dog guides from our team at WeLoveDoodles, check out:
To learn more about this topic, you should watch "Do Dogs Really Miss Us" from BrainCraft down below: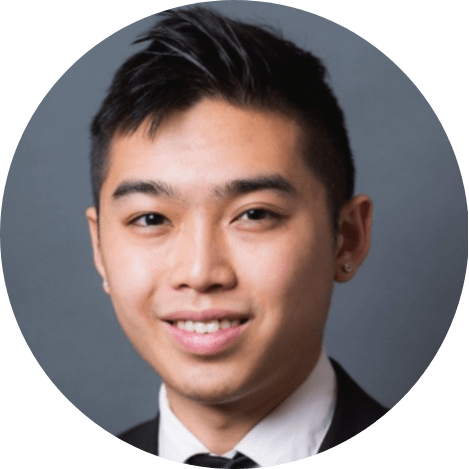 Andy is a full-time animal rescuer and owner of a toy doodle. When he's not saving dogs, Andy is one of our core writers and editors. He has been writing about dogs for over a decade. Andy joined our team because he believes that words are powerful tools that can change a dog's life for the better.
Why Trust We Love Doodles?
At We Love Doodles, we're a team of writers, veterinarians, and puppy trainers that love dogs. Our team of qualified experts researches and provides reliable information on a wide range of dog topics. Our reviews are based on customer feedback, hands-on testing, and in-depth analysis. We are fully transparent and honest to our community of dog owners and future owners.