This guide will cover the factors that affect a giant dog breed lifespan and big dogs with a long life expectancy. Let's be frank. We all want our dogs to live as long as possible. Dealing with the passing of a dog is one of the most painful experiences in one's life. They enter our lives with vigor, vitality, and absolute chaos, filling our hearts with love. When they go, they leave us shattered.
It takes years for some people to move on. That doesn't mean we shouldn't adopt and enjoy their lovely warmth now, does it? Small dogs are cute, no doubt. However, we have a soft spot for the larger breeds. We love how soft and cuddly they feel and how docile they are. We've heard many times that small dogs live longer than large dogs. That seems rather unfair, don't you think? Let's take a look at some facts about giant dog breed lifespan to understand why.
Before scrolling down this guide "Factors That Affect a Giant Dog Breed Lifespan," check out these helpful guides: Police Dog Lifespan – How Long Do They Serve and How Long Do Goldendoodles Live?
Do Dog Sizes Affect Lifespan?
Research suggests that smaller dogs live longer, and it's because they don't age as quickly. Larger dogs mature faster, so they live for fewer years. At first, we questioned the logic behind it. We found out that there is sufficient evidence to support this. While larger species of mammals live longer than smaller species, it is not necessarily the same rule. A dog will live longer than a mouse, and a human will live longer than a dog. A large dog may not live as long as a small one.
Large Dog Breeds With Longer Lifespans
In most cases, giant dogs have a higher risk of health issues, most of which are fatal. Giant dog breeds like the Mastiff, Great Dane, and St. Bernard have an average lifespan falling in the range of 6 to 12 years. There are large breeds like the American Alsatian, Alaskan Malamute, Doberman, and Anatolian Shepherd that can live up to 15 years of age. This difference can only be explained by how humans breed large-sized dogs. Use this list below for a better perspective of a giant dog's life expectancy.
1. Tibetan Mastiff
First on the list of giant dog breed lifespan that lasts a long time is the Tibetan Mastiff. These big softies were introduced to the Western World in the 1800s, but we can trace their roots back over 5000 years. They were bred to guard livestock and property in ancient times. Irrespective of how their size intimidates people, they still make lovely home companions and show dogs. Of course, this aristocratic giant will turn eyes as you cross the street. But that's not the only reason for you to bring him home. They're protective, brave, and independent. They can be stubborn to train but will fight the world for you too. If you're wondering, their average lifespan is a good 10 to 14 years.
Tibetan Mastiff Mention: Best Asian Dog Breeds.
2. Alaskan Malamute
Weighing in at 90 pounds (40 kilos), these dogs are the perfect snuggle-buddies on a cold winter night. They move in packs. If you have one, you must assert that you're their pack leader. Once that's done, they're easy-peasy to train. However, if they don't respect you and see themselves as the leader, you'll have a hard time teaching them. Puppyhood is the best time to begin their firm yet loving training.
Once they're well socialized and well-trained, they are a complete joy to be with – cheerful, warm, charming, and perfect with kids. In addition, the Alaskan Malamute is a healthy breed. Being sled dogs, they walk a lot and hence have great power. But you'd also find them happy to sit out a workout. With a healthier lifestyle and no health conditions, you can expect them to live around 11 to 15 years.
Alaskan Malamute Mention: Best Black Wolf Names.
3. Doberman
Listed as the 5th most intelligent breed, the Doberman is considered a personal protection dog. Being an intelligent breed, they're quick to learn commands. They might suffer a bad rep for their intimidating looks, but they're primarily bred for their good temperament and loyalty. Dobies are prone to many hereditary diseases – like Wobblers, von Willebrand's, and hip dysplasia. You must check the health records of the parents for any health conditions when you visit a breeder. According to AKC, the Doberman breed has a life expectancy of around 10 to 13 years.
Doberman Mention: Best Doberman Breeders in the United States.
4. Anatolian Shepherd
Last on the list of giant dog breed lifespan that lasts a long time is the Anatolian Shepherd. They've been around for thousands of years. Initially bred to face the harsh conditions of Turkey's Anatolian plateau, they were perfect guards against predators like wolves and bears. They are warriors who can survive on their own. Don't let their fur coat fool you, either. They can make it through icy cold winters and baking hot summers. The Anatolian Shepherd can weigh up to a whopping 150 pounds, but you'd also find them in smaller, 90 pound-sizes. They look even larger with their thick coats. One British study stated that their average lifespan was 11, which happens to be longer than other breeds of this size. Most owners also say that their dogs have lived to the age of 14.
Anatolian Shepherd Mention: Best Barn Dog Breeds For Farms and Outdoors.
Factors That Affect Doggy Lifespan
1. Breeding and Genetics
Some breeds can be prone to certain health conditions like hip dysplasia, cancer, or heart problems. Poor breeding or excessive inbreeding can also agitate genetic defects. Most times, genetic disorders manifest when pets reach adulthood. Hence, pet owners must check parent records and follow lifestyle-related advice for their dog's health and longevity.
2. Nutrition
Good nutrition isn't just about feeding your pet a good quantity of food. It's about making the best quality, freshest dog-appropriate food and fresh drinking water available to your puppy. Overfed and under-nourished dogs will suffer from all sorts of disorders ranging from skin, fur, joints, and so on. Also, different breeds have different energy levels and requirements, which should also be considered when establishing a suitable diet plan.
3. Exercise
High-energy dogs require a great deal of exercise, whereas low-energy dogs need short walks. Also, dogs with health conditions like hip dysplasia need a lighter workout—think of several short-duration walks rather than a cumbersome neverending trek. Keep the individual breed and nature in mind when considering ideal exercise regimes for your puppy.
4. Appropriate Health Care
Dog-parents must be observant of and proactive towards health issues faced by their dogs. For example, even a flea infestation can be fatal if left untreated. Therefore, apart from regular health check-ups, vaccinations, dogs must be well-groomed and kept clean.
5. Environment
Dogs are affected by pollutants and toxic substances, just like their human parents, albeit to varying degrees. In addition, global warming has changed weather patterns – extreme temperatures and harsh conditions like heavy rain, snow, and scorching heat – are all stressors that make our pets age faster.
6. Mental and Emotional Well-Being
Stronger emotional bonds with their pet parents and other pets make dogs more relaxed and happy. Brainwork or mental stimulation also keeps them active and healthy. Unfortunately, doing nothing all day can put anybody's mind in a rut, and this can affect physical health.
7. The Good Life
When your dog has fewer things to worry about, lesser stressors, a well-balanced diet, a good amount of food, and a healthy environment, they live a better quality, fulfilling life.
Conclusion For "Factors That Affect a Giant Dog Breed Lifespan"
Whether it's a Chihuahua that lives up to 20 years or a Great Dane that could live just 6-10 years, we choose a dog that matches our personality, energy, and needs. But most of all, when we pick a four-legged friend, we want a companion. Should their lifespan affect our decision? So whether you prefer a giant breed like the Tibetan Mastiff or a Newfoundland dog, love them, care for them and help them live a happy, fulfilling life.
For more helpful guides related to a dog's lifespan, you can check out:
To learn more about the lifespan of a dog, watch "The Shortest and Longest Living Dog Breeds in the World" from Woof Gang down below: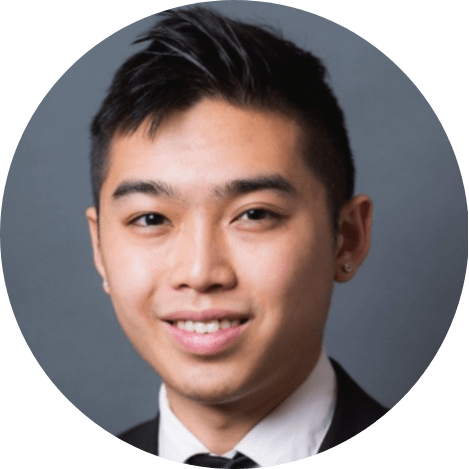 Andy is a full-time animal rescuer and owner of a toy doodle. When he's not saving dogs, Andy is one of our core writers and editors. He has been writing about dogs for over a decade. Andy joined our team because he believes that words are powerful tools that can change a dog's life for the better.
Why Trust We Love Doodles?
At We Love Doodles, we're a team of writers, veterinarians, and puppy trainers that love dogs. Our team of qualified experts researches and provides reliable information on a wide range of dog topics. Our reviews are based on customer feedback, hands-on testing, and in-depth analysis. We are fully transparent and honest to our community of dog owners and future owners.