You probably know that this Doodle breed is a cross between a Poodle and a Schnauzer, but now you're wondering "how long do Schnoodles live." Schnoodles can live from 10 to 18 years, but there's more you need to know about their life expectancy. Before we move further in-depth, here's a little thing you should know about this unique Poodle mix.
Both Poodles and Schnauzers are very popular breeds and create an excellent gene pool. The intelligence, versatility, and athleticism of a Poodle combined with the energy, loyalty, and dynamic nature of a Schnauzer is a unique combination. The Schnoodle is one of the most trending doodle dog breeds because they are also mostly nonshedding and considered hypoallergenic.
The Schnoodle's wasn't known until the 1980s and eventually rose to popularity over the decades. Since Schnoodles are designer dogs, there is a wide range of genetic traits that affects their lifespan. Your Schnoodle puppy may develop physical or personality characteristics more reflective of either the Poodle parent or the Schnauzer parent. We will go over all the factors that factor into their life expectancy.
Other Schnoodle articles we think you might like: Best Schnoodle Breeders in the United States and Schnoodle Rescues for Adoption.
Raising a Healthy Schnoodle
Like many dog breeds, Schnoodles come in various sizes, which means they can grow as heavy as 6 lbs. to 75 lbs. Usually, the average Schnoodle is between 12 lbs. to 20 lbs. If you've stumbled across a bigger size Schnoodle, then it's likely resembling the Giant Schnauzers and Standard Poodles which can weigh anywhere between 20 lbs. to 75 lbs. Generally speaking, the smaller your Schnoodle is, the longer it will live. If you're interested in figuring out the size of your Schnoodle and its associated health risks, we highly recommend that you try an Embark Dog DNA test for your dog.
The Schnoodle breed tends to have long, thick fur coats that overgrow. With its coat, owners are required to trim and maintain it regularly. Remember to brush their fur several times a week and have them groomed at least once every two to three months. Feel free to experiment with your Schnoodle's hair. You can have it cut super short like summer crop or let it grow out to become the Rapunzel version of dogs.
Another critical thing to keep in mind is that Schnoodles are highly prone to ear infections from unkept ear hair. Whenever you bring your Schnoodle companion to a professional dog groomer, make sure that their ear hair isn't overlooked and taken care of.
Exercise and training is another crucial thing to do to raise a health Schnoodle. In the past, Schnauzers were mainly used as farm dogs, while Poodles are predominantly retriever dogs—the combination of the two results in a breed with higher energy levels. It would be best if you aimed to get at least 30 to 60 minutes of exercise with your Schnoodle every day. The amount of time you should take your companion out for exercise depends on its age and size.
Lifespan of Schnoodles
The most significant determinant influencing the life of a Schnoodle is mainly its size. Applicable to other dog breeds, the smaller the Schnoodle means, the longer its lifespan. The average lifespan of a small-sized Schnoodle is about 10 to 18 years old. As for Standard and Medium-sized Schnoodle, their life expectancy is approximately 10 to 16 years in age. Most large Schnoodle variants are around 10 to 13 years.
However, various factors can affect the lifespan of a Schnoodle:
Parents' Size
General Health Conditions
Lifestyle
On average, your Schnoodle should live between 13 to 17 years, which is higher than the average dog's lifespan.
Schnoodle's Health
While this Schnauzer-Poodle hybrid boasts longevity, it also has its fair share of health concerns to keep an eye out for. These health concerns may include sensitive skin, allergies, dry seborrhea, scaling skin, oily seborrhea, Schnauzer Comedo Syndrome, Hyperlipidemia, and more.
Aside from these, there are other problems to stay aware of:
Progressive Retinal Atrophy (PRA)
Cataracts
Legg-Calve-Perthes Diseases
Epilepsy
Patellar Luxation
Diabetes Mellitus
Addison's Disease
Gastric Torsion
These can prove fatal to your Schnoodle puppy companion. The most you can do as a dog owner is to provide a healthy and balanced lifestyle. This includes feeding them high-quality food and giving them the proper exercise to ensure that your Schnoodle is well-taken care of.
A general rule of thumb to avoid overfeeding is to top for one cup of dry food for 20 lbs. Schnoodle. How much you feed your Schnoodle all depends on its size. Bear in mind that every dog breed has different dietary needs. If you're unsure, consult with your veterinarian for the best routine.
How Big is a Full-Grown Schnoodle?
The Mini Schnauzer is a small dog, typically 12 to 14 inches tall and between 11 to 20 pounds upon reaching full maturity. The Poodle comes in four standard sizes: toy, mini, medium, and standard. Thus, they can grow 9 to 18 inches tall and weigh anywhere from 5 to 55 pounds. The size of your fully-grown Schnoodle will be much larger if they are bred from a Standard Poodle rather than a Miniature or Toy Poodle.
A Miniature Schnoodle will probably remain within the 20-lb range, while Toy Schnoodle will achieve its full size when it's between 10 to 20 pounds in weight. These smaller size Schnoodles will typically live well over 10+ years. A standard size Schnoodle that is 40+ pounds won't live as long as a smaller Schnoodle because larger dogs are more prone to health issues.
Conclusion For "How Long Do Schnoodles Live"
There's a reason why Schnoodles received the nickname "the teddy bear dog." They're generally small and are the most-loving dog! The Schnoodle is perfect for families and other family pets. Never alone and aloof like the "lone wolf" outdoor dog type, Schnoodles love company and will want to be around their owners 24 hours a day.
Not only does this breed get along well with family members, but it also makes for an incredibly loving and devoted family member. Don't mistake its size because they'll protect their owners when they sense any potential threats. While not strong, they'll protect you with its vocal manifestation rather than physical and aggressiveness.
The average lifespan of a Schnoodle is between 13 to 17 years old, which is much higher than the average lifespan of many other dog breeds. If you're willing to take on the challenges and rewarding experience of raising a Schnoodle, then check out our Schnoodle guides that'll help you:
To learn more about the Schnoodle breed, watch "10 Facts About Schnoodles Designer Dogs" from Animal Facts down below: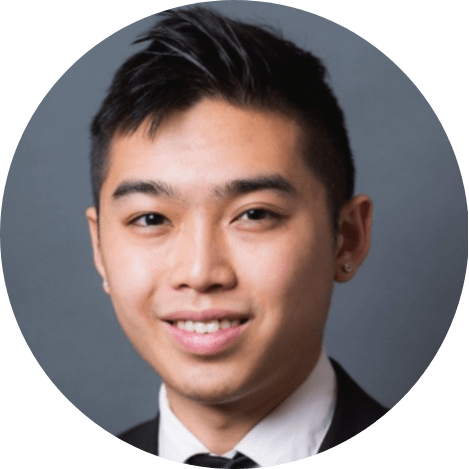 Andy is a full-time animal rescuer and owner of a toy doodle. When he's not saving dogs, Andy is one of our core writers and editors. He has been writing about dogs for over a decade. Andy joined our team because he believes that words are powerful tools that can change a dog's life for the better.
Why Trust We Love Doodles?
At We Love Doodles, we're a team of writers, veterinarians, and puppy trainers that love dogs. Our team of qualified experts researches and provides reliable information on a wide range of dog topics. Our reviews are based on customer feedback, hands-on testing, and in-depth analysis. We are fully transparent and honest to our community of dog owners and future owners.