Poodle crossbreeds are some of the most sought after dog breeds throughout the world. You can find so many different Doodle options and they are all gorgeous. In addition, they all seem to have the perfect temperaments, a nonshedding coat, and a hypoallergenic coat which makes them suitable family dogs. You can laugh, play, cuddle, and easily train most of these dog breeds.
A Schnoodle is a type of doodle dog that has been growing in popularity. These dogs are so adorable with silly, calm, and goofy personalities as well. The common question that I get is, how much does a Schnoodle cost? You can bet when you pay for a designer breed that it could easily cost a pretty penny. You will need to consider not only the cost of potentially adopting or buying a Schnoodle, but also the ongoing costs of keeping your dog healthy and cared for.
We've dug deep and researched some of the best breeders in the nation to find out the average price of a Schnoodle. In general, if you're buying a Schnoodle from a breeder, you can expect to pay $2,000 to $3,000. If you can find a Schnoodle to rescue, the cost will be approximately $500. Please keep in mind the cost to maintain a Schnoodle will be approximately $15,000 – $20,000 over the lifetime of the dog.
Do you want to learn more information about the Schnoodle dog breed? We also created a video below:
What is a Schnoodle?
Really quick, let's talk about what exactly a Schnoodle is, just in case you're not familiar. This is a small crossbreed that typically weighs somewhere between 7 to 16 pounds at full growth. Most Poodle crossbreeds range anywhere from small to large but these dogs are primarily small in size.
This dog is bred from a miniature Schnauzer and a toy Poodle. Both of these breeds are incredibly popular so why not mix them for another incredibly popular breed option? Schnoodles are known for being smart, obedient, active, and protective. They are also determined and loving. Lastly, they are easy to train because of their high intelligence.
What Will You Pay for a Schnoodle?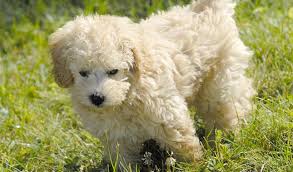 Like many other Doodle dog breeds, a Schnoodle is a popular option. They can be hard to find from a quality breeder because they are in extremely high demand primarily due to their nonshedding coat. Since they are in high demand, the prices of a Schnoodle are often quite high.
What you will find is that a Schnoodle might cost anywhere from $600 to $7,000. This is quite the range and the price will depend on the quality of the breed as well as the reputation of the breeder. It could also depend on any type of registration or training as well.
On average, when you work with a well known or highly recommended breeder, you can plan to pay about $2,000 as a base cost. The price increases based on coat colors, smaller sizes, and other factors like geographic location.
Don't forget to factor in costs to care for a Schnoodle, which will be anywhere from $500 to $1,000 per year, depending on the health needs of your Schnoodle. This includes grooming, food, and medical costs. Some years you will have to pay more for your dog if you don't have pet insurance.
What Does It Cost to Adopt a Schnoodle?
When you adopt a Schnoodle, you could potentially save yourself a lot of money. Adoption is typically completed through a shelter or an animal refuge facility rather than simply purchasing a Schnoodle from a dog breeder.
Purchasing a Schnoodle from a breeder is good because you know the health history and genetics of the puppy and the parent dogs. However, adopting a Schnoodle saves you a couple of thousand dollars and saves a dog's life. Remember that 1.5 million pets are euthanized per year.
A good place to start in terms of adoption would be to look for a Schnoodle rescue. Some rescues are specific to certain breeds while some rescue several variations of breeds. Check out your local shelters as well as the humane society and see what you find in your area.
Schnoodles end up in rescue facilities because families decide they aren't the right fit or because they are rescued from puppy mills or bad breeders along the way. Understand that if you want to adopt a Schnoodle, it may not be easy. They are not common to find in rescues and could be hard to acquire.
When you adopt a Schnoodle, you typically just pay an adoption fee or donation to the rescue you adopt from. You might be required to pay for any treatments, like vaccinations or spaying/neutering services. On top of that, you might pay an adoption fee, which could be anywhere from $250 to $500.
Purchasing a Schnoodle from a Breeder
We mentioned earlier that if you purchase a Schnoodle from a breeder, you can expect to pay up to $7,000. However, the average price of a Schnoodle is around $2,000, when we compared various reputable breeders and their prices.
Total costs could range largely depending on a variety of elements so let's take a deeper look at the costs you might experience and what really goes into the price.
How is the Price of a Schnoodle Determined?
Below, you will find a few elements that can play a role in just how much you can expect to pay for your new Schnoodle.
The Breeder's Reputation
There are famous breeders across the globe and the reputation of the breeder can significantly impact the price. This goes back to the high demand for this dog. A breeder that has a high reputation will also have a high demand causing the prices to be high.
These breeders use extensive health testing procedures to guarantee the quality of your Schnoodle. Adult dogs are pretty much required to be tested in order to earn a reputable place in the breeder world. Those paying the dollars to buy a Schnoodle want to know the health of the parents to gauge the health of the dog they are purchasing.
You can find cheaper breeders and you can even find puppy mills out there but we recommend going with a trusted name, rather than supporting those who don't raise their puppies or care for the parents in proper conditions. In addition, purchasing a dog from a puppy mill or backyard breeder will usually cost you more in medical costs in the long run.
Location, Location, Location
Another determinant factor for the cost of a Schnoodle could be the location of the breeder. There are simply areas where the cost of care and living and breeding are more so the cost of the puppy is more as well.
If you live in California, you can expect to pay more there than say if you traveled to Ohio or a Midwest region for your Schnoodle. You might also want to consider that there will be potential travel costs or costs of delivery if you have the dog brought to you.
Having a dog shipped to you can cost up to $500, depending on how the breeder ships. This is another cost to consider. If you travel to get your pup, this could cost as well so just keep these things in mind.
Training
Some breeders offer specific puppy training courses or they will work with your Schnoodle puppy to train them. In these situations, the cost is often tacked onto the cost of purchasing the puppy, or it could be an additional cost that is optional to you.
If you want to reduce the stress of teaching your Schnoodle puppy basic commands like sit and stay or even working with them on potty training, this could be a beneficial addition. This type of additional cost is usually around $200 or more.
Puppy Coat – Color & Size
Schnoodle puppies could potentially be priced depending upon their coat when they are born. Some breeders will try to plan colors in their breeding process and will price based on this. Other breeders will price at birth, depending on the colors and sizes they end up with. Multi-color colors will typically always cost more money.
You will find that the size, the color, and the feel of the coat can make a significant difference in the price. If there is a color or color combination that is highly popular, then that particular option will be priced higher because of the popularity.
What Does the Price of a Schnoodle Include?
The price you pay for a Schnoodle could depend on several factors. Remember that adopting a Schnoodle from a rescue will typically cost significantly less, although you may have some additional costs for health care at the time of adoption.
When you purchase a Schnoodle from a breeder, the cost will include health guarantees, the dog itself, initial vaccinations and worming, and sometimes a microchip or even spaying/neutering of the pet.
In addition, most breeders also include some food to get you started as well as a toy and a blanket that smells like the mom to help them adjust to a new home.
You may find additional costs like training or required registration as well as travel or delivery costs as well.
Added Costs to Consider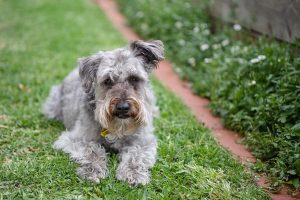 There are some additional things that you will want to consider as you choose a Schnoodle. The costs do not end simply because you made it home with your brand new Schnoodle. There will be ongoing costs for the health and maintenance of your new puppy.
Let's break a few of these down for you.
Feeding your Schnoodle will cost approximately $500 per year. This will depend on the food you buy and the amount of food that is right for your puppy.
Health care is a big cost. For Schnoodles, it could cost anywhere from $300 to $1,500 or more per year to maintain their health. This would include regular care, vaccinations, and any continued needs for health.
Grooming and maintenance expenses are an ongoing expense that will probably cost approximately $500 per year. Your Schnoodle will need to be regularly groomed every 2-4 months. This can get pretty expensive, even if you do some grooming and maintenance at home.
Finally, you might find yourself facing expenses of things like doggy daycare or boarding as well as training. All of these will cost additional dollars that could vary greatly. For boarding, you should plan to spend about $100 per night. For this category, we would recommend budgeting about $1,000 per year.
Conclusion for How Much Does a Schnoodle Cost?
Schnoodle dogs aren't cheap and they will likely cost you around $15,000 to $20,000+ over the life of the dog. These dogs tend to live at least 15 years, and you'll have to pay for the initial cost from a breeder, dog grooming, medical costs, and all the other costs associated with the Schnoodle. In return, you'll get a loyal and lifelong companion that doesn't shed and is hypoallergenic. 
Other articles you might like:
Garrett loves animals and is a huge advocate for all Doodle dog breeds. He owns his own Goldendoodle named Kona. In addition, he volunteers at the Humane Society of Silicon Valley, where he fosters dogs and helps animals. Garrett enjoys writing about Doodles and believes that dogs can teach humans more about how to live than humans can teach a dog.
Why Trust We Love Doodles?
At We Love Doodles, we're a team of writers, veterinarians, and puppy trainers that love dogs. Our team of qualified experts researches and provides reliable information on a wide range of dog topics. Our reviews are based on customer feedback, hands-on testing, and in-depth analysis. We are fully transparent and honest to our community of dog owners and future owners.