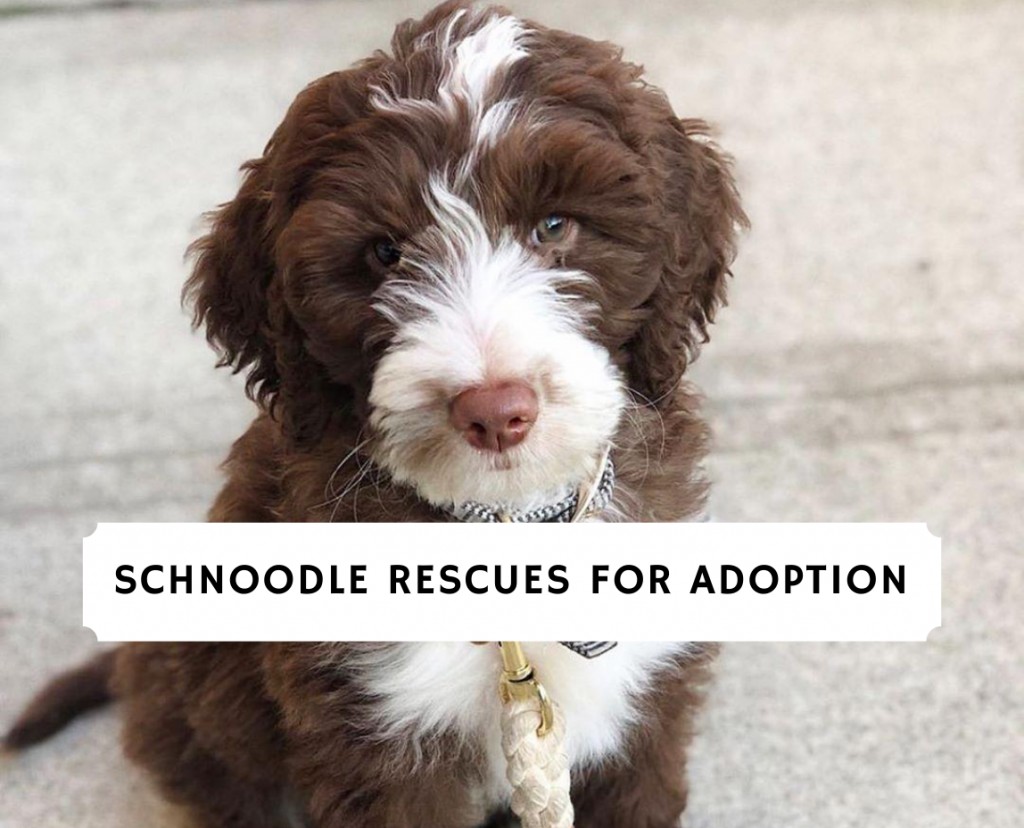 When searching for Schnoodle rescues, you will generally find adoption organizations that either take Schnauzers or Poodles. Since Schnoodles are a new designer dog breed, there aren't any breed-specific Schnoodle rescue organizations.
To help you out, we have curated a list of the most likely Schnoodle rescues that you can reach out to. These rescues take the utmost care to ensure they rehabilitate Schnoodles with the best medical care possible before placing them in their forever homes.
We will preface this article by saying that it is relatively difficult to rescue or adopt a Schnoodle. In general, doodle dogs are in extremely high demand because of their cute looks, hypoallergenic features, and non-shedding coat. You will have to regularly check with each dog rescue if you want to have a chance at adopting a Schnoodle.
Do you want to learn more information about the Schnoodle? We also created a dog breed guide video below:
1. New Jersey Schnauzer Rescue Network (Northeast States)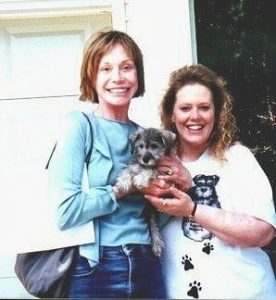 New Jersey Schnauzer Rescue Network began in 1997 with a Schnauzer named Fritz. When Fritz's owner passed away, Fritz was left chained to a dog house for three years in the hot Texas sun. Fritz's case was posted by a good Samaritan on The Hoffin List, an online group, and within hours the Schnauzer was rescued by Nadine and Lisa, the rescue's co-founders.
Fritz was rehabilitated and rehomed with the rescue's 3rd member, Sherri, where he lived a full life and was loved until he passed away.
Fritz was the first successful case for New Jersey Schnauzer Rescue and not the last. Over the past 2 decades, the Schnauzer and Schnoodle rescue has grown into an alliance and rescued more than 2,000 Schnauzer and Schnauzer mixes. They are recognized by the American Miniature Schnauzer Club's rescue program and adhere to all rescue guidelines.
New Jersey Schnauzer Rescue is not a shelter. Therefore, all their rescues are fostered by their network of volunteers. In addition, many of their Schnoodle rescues are usually adult males. A few puppies do turn up, but it is not common and they are usually adopted out quickly.
The average adoption time varies according to what kind of Schnoodle you're looking for. If you have very specific requirements, it will take more time.
Adoption fees range from $50 to $550. Puppies range slightly higher with a range of $600-$700. All Schnoodles are current on their vaccinations, spayed or neutered, and micro-chipped. The rescue serves New Jersey, New York, Pennsylvania, New Hampshire, Massachusetts, Maine, Connecticut, Rhode Island, and Vermont states.
Schnoodle Rescue and Adoption Details:
2.  Maple Creek Miniature Schnauzer Rescue (Oregon, Idaho, Washington)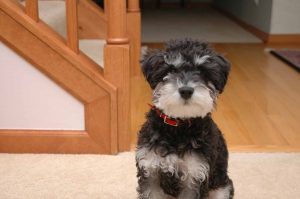 Maple Creek Rescue specializes in saving the lives of Miniature Schnauzers and Schnauzer mixes like the Schnoodle. They are an all-volunteer and donation-sponsored rescue. In addition, they don't own any facility or shelter. All their dogs are fostered by volunteers in the greater Vancouver, Washington, and Portland area until they leave for their lifetime homes.
Many of their dogs come from owners who surrender their Schnauzers or Schnoodles for a variety of reasons like barking, death of the owner, or financial issues. The average wait time depends on the type of Schnoodle you want. Generally, their Schnoodles have a long waiting list so they are snapped up as soon as they are rehabilitated.
All their Schnoodle rescues for adoption come with up-to-date vaccinations and are spayed/neutered. Maple Creek Rescue usually asks for an adoption fee similar to the rescues on this list to offset a portion of the costs that go into rehabilitating the Schnoodle.
Maple Creek Rescue only places their dogs in the Oregon, Idaho, and Washington areas.
Schnoodle Rescue and Adoption Details:
3. Schnauzer Love Rescue (Southeast States)
Schnauzer Love Rescue is a volunteer organization that rescues, rehabilitates, and re-homes Schnauzer and Schnauzer mixes. They rely on their large volunteer network to foster every rescue that comes into their care.
Most of the Schnoodles in their care come from very tough situations. These are Schnoodles who were in high-kill shelters, homeless, and puppy mills. Schnauzer Love Rescue gives them a second chance at life by taking care of all their needs and medical expenses as they wait for their forever home.
These Schnoodle rescue dogs are brought up to date on their shots, checked for worms, undergo heartworm testing, and spayed/neutered. The waiting list for Schnoodles is quite long as they are a popular breed.
Adoption fees range from $200 – $450 and depend on the age of the Schnoodle.
Schnauzer Love Rescue serves Alabama, Georgia, Mississippi, North Carolina, South Carolina, Tennessee, and Florida states.
Schnoodle Rescue and Adoption Details:
4. Schnauzer Rescue of the Mid-Atlantic (Mid-Atlantic States)
Schnauzer Rescue of the Mid-Atlantic helps Miniature Schnauzers and Schnauzer mixes in need and places them into hand-picked homes. They don't have a central facility or a kennel. All their dogs are placed in loving homes across the Mid-Atlantic Region as they wait for a match with their forever families.
Most of their rescue Schnoodles are over 3 years old with a majority over 5 year old. The Schnoodles are generally housetrained, socialized, and ready to be a family member. In addition, the adopted Schnoodles are kept current on all vaccinations and spayed/neutered. If additional medical services are needed, the rescue goes over and above to help these dogs.
The adoption process can take as little or as long as several months. Generally, a dog is adopted within 2-3 weeks.
The rescue serves the Mid-Atlantic region including D.C., Washington, Pennsylvania, Delaware, Maryland, and Virginia states.
Schnoodle Rescue and Adoption Details:
5. Sheree's Dog Rescue (Texas and Surrounding)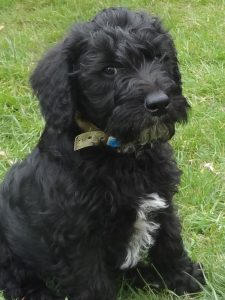 Sheree's Dog Rescue is a volunteer organization that rescues small Schnauzer and Schnauzer mixes. Schnoodle rescues for adoption are fostered in their foster network and cared for until they can find a forever home.
All adopted Schnoodles are vetted, spayed or neutered, updated on shots, heartworm treated, and micro-chipped.  The Schnoodles also receive leash training, potty training and are socialized to ensure they can quickly adjust to their lifetime homes.
If you're looking for a medium or large Schnoodle, this may not be the rescue for you as they primarily focus on smaller sized dogs.
Sheree's Dog Rescue is in Texas and allows out-of-state adoptions They only offer ground transportation. If you are in New Hampshire, you will need to drive to the neighboring state to get your Schnoodle.  If you reside in Massachusetts, you will need to go through another rescue group in your state due to the state's quarantining regulations.
Schnoodle Rescue and Adoption Details:
What You Need to Know Before Adopting a Schnoodle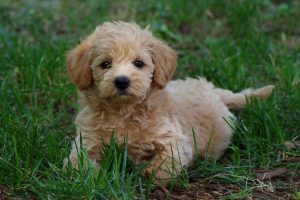 Adopting a Schnoodle without knowing their background can be scary and unnerving. It doesn't need to be though. When adopting from a rescue organization, it is crucial to learn as much as possible about the Schnoodle you want to adopt.
To learn the right information, asking the right questions is a step in the right direction. Here are some of the things you can ask to get a full picture of the kind of Schnoodle you are adopting. Keep in mind that rescues work with what they have.
The Circumstances Surrounding the Schnoodle's rescue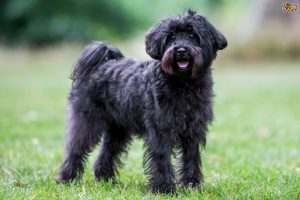 Every rescue dog has a story whether they were found on the street, in a shelter, in a puppy mill, or even surrendered by their owner. Ask the rescue to paint the picture about how the dog was rescued, how long they have been in the rescue program, how receptive the dog is to being touched, and how he sleeps through the night.
The Schnoodle's Health
A rescued Schnoodle may or may not have medical issues. Generally, when Schnoodles are rescued, the rescue checks their health and brings them up-to-date on all vaccinations. If there are any additional medical issues, the rescue does take care of them. However, some Schnoodle may have long-term health issues that take a little bit longer to cure.
Ask the rescue to provide you with the results of any health tests done on the Schnoodle. Check if the Schnoodle is spayed/neutered, if the Schnoodle has had a Snap 4 DX text, if the Schnoodle is current on all vaccines, how current the Schnoodle is on flea/tick and heartworm preventative, if the Schnoodle has any allergies and whether it has a microchip.
During your meet and greet, check the Schnoodle's ears and eyes. The eyes should be free of discharge and the ears clean.
The Schnoodle's Level of Training
Every dog benefits from training. Ask the rescue if the Schnoodle has had any training. This will help you understand the type of training the dog will need. Generally, even if the Schnoodle has had some type of training, it is recommended to train them so that you both get off to a good start.
The Schnoodle's Behavior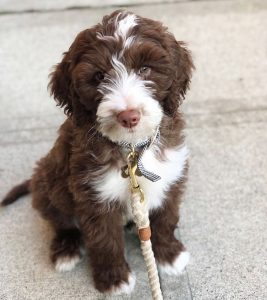 There is no perfect dog. Every dog has its own faults and merits. You just need to choose what you can handle and what you can't handle. Ask about the Schnoodle's fears, whether the Schnoodle has any resource guarding issues, how the Schnoodle interacts with others, whether or not the Schnoodle is vocal, and whether the Schnoodle is child-friendly.
Conclusion for Rescue Schnoodles for Adoption
Schnoodles are a rare and popular breed in rescue organizations across the United States. Please consider that it can take several months before a Schnoodle becomes available for adoption through your chosen rescue organization. As soon as you've decided to adopt a Schnoodle, contact Schnoodle rescues for adoption as soon as possible and book a spot on their waiting list.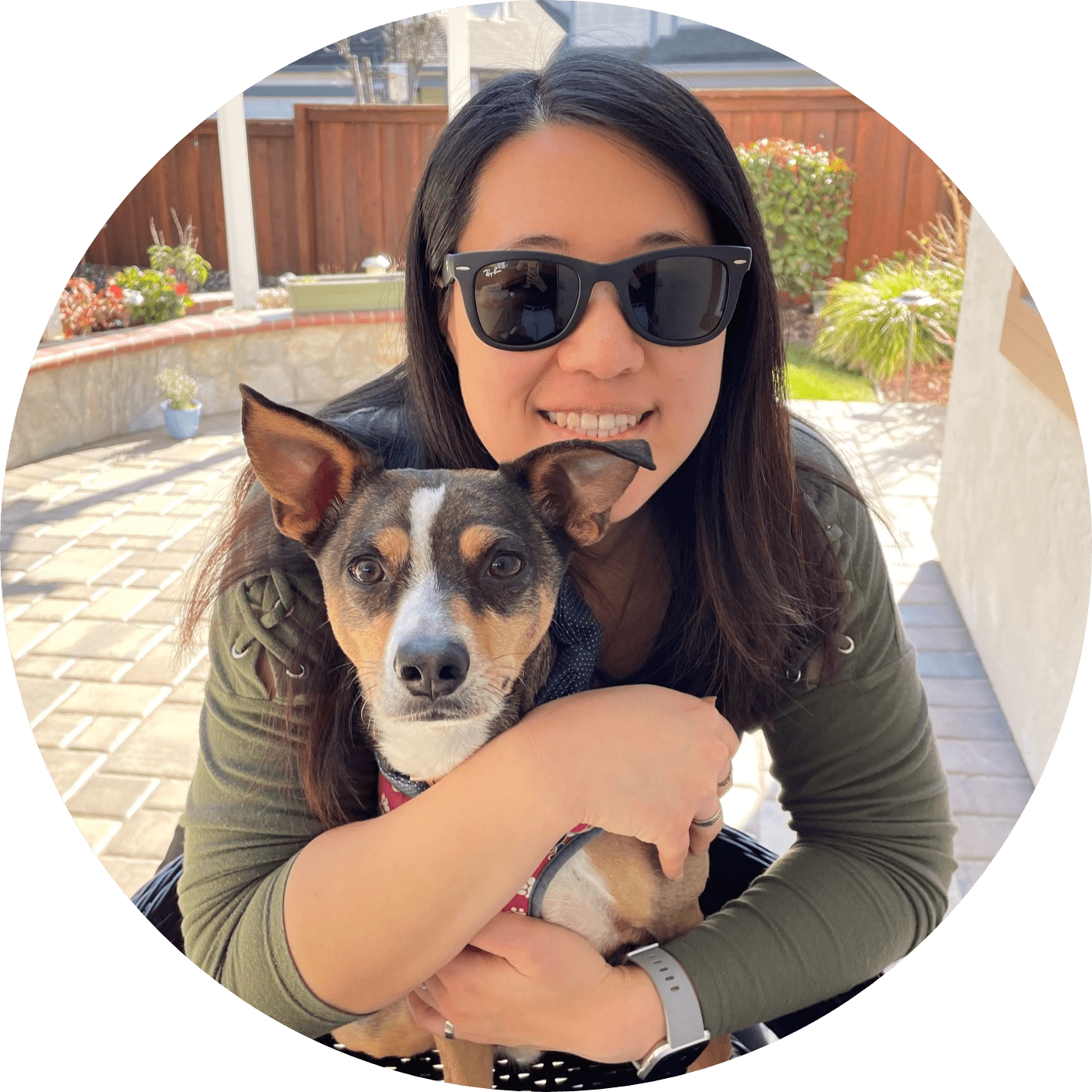 Dr. Sabrina Kong graduated from the Royal Veterinary College in England in 2016 and has been working at a small animal clinic in Northern California since then. She grew up in the Bay Area and got her bachelor's degree from Cal Poly San Luis Obispo. She also became a Certified Canine Rehabilitation Practitioner through a program at the University of Tennessee.
When she isn't in the clinic taking care of her four-legged patients, she enjoys traveling and trying new foods with her friends and her three-legged dog, Apollo. She adopted Apollo from her clinic when he was a puppy with numerous health issues. Dr. Kong truly cares about taking care of animals.