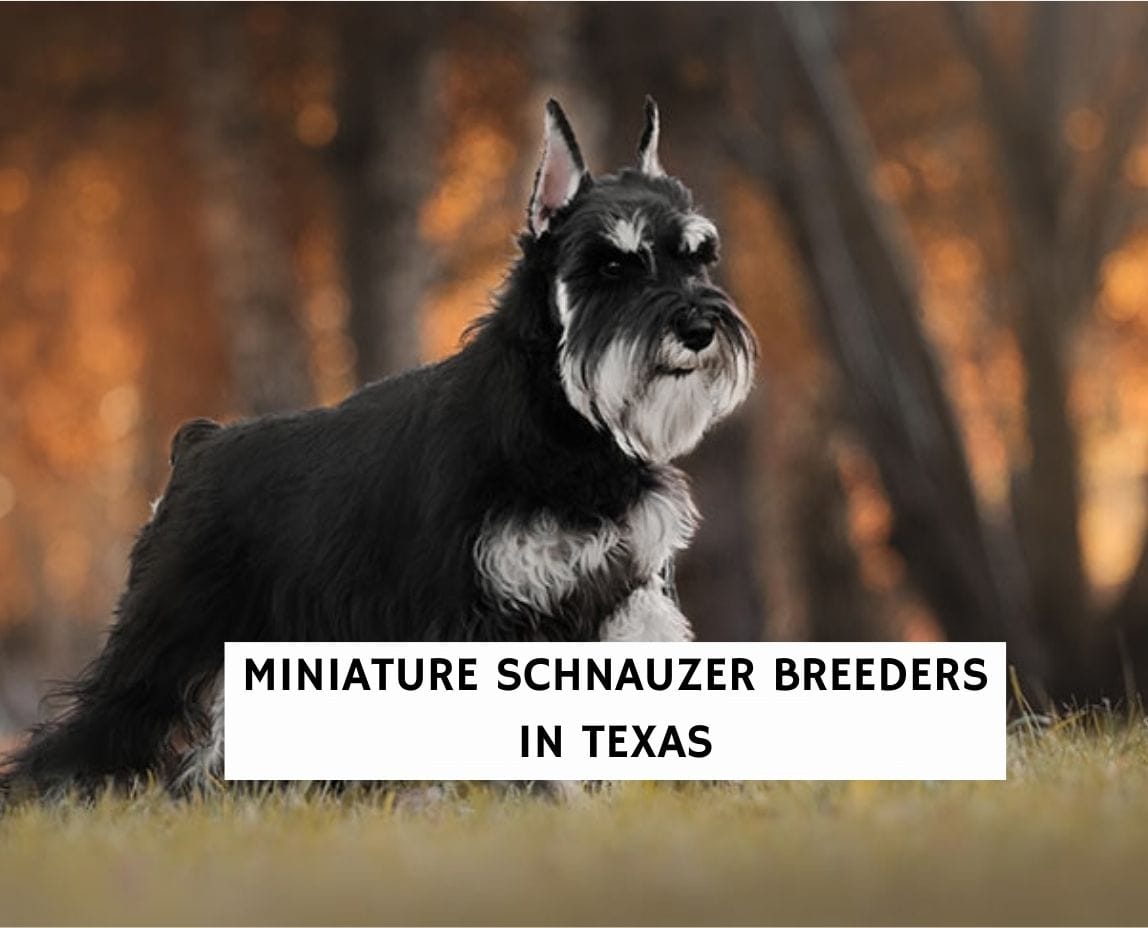 Finding Miniature Schnauzer breeders in Texas can be a challenging task. However, adding a new puppy to the family is exciting. When looking for a Miniature Schnauzer, how do you know your puppy will be happy and healthy? How do you stay away from puppy mills and know that you are dealing with a reputable breeder?
Here we offer a guide to the Miniature Schnauzer breed, tips for finding a reputable breeder, and a list of some of the top Miniature Schnauzer breeders in Texas to help you in your search for the perfect furry family member.
Before scrolling down this list of Miniature Schnauzer breeders in Texas, check out these recommendations: Best Husky Breeders in Texas and Best Shiba Breeders in Texas.
Meet the Miniature Schnauzer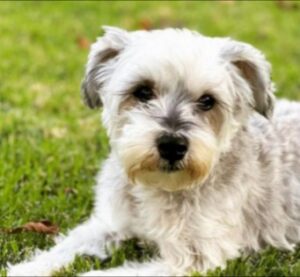 The Miniature Schnauzer is an old dog breed that dates back to the 1800s. It is believed that the breed combines the Standard Schnauzer with the Affenpinscher and the Poodle.
This combination created a smaller dog designed to protect the home and the farm from rodents. Today, the Miniature Schnauzer is among the top 20 most popular dog breeds in the United States due to its extreme intelligence, small stature, and overly friendly and engaging temperament.
In addition, due to their Poodle roots, these dogs are considered hypoallergenic and produce little to no dander and hair shedding, making them a perfect addition for families with allergies. The Miniature Schnauzer ranges in height from 12 to 14 inches and 11 to 20 pounds, putting them in the small breed class.
They have a wire-haired coat with medium-length hair on the legs, mouth, and eyebrows. Hair color is black, white, silver, liver, or tan in a bicolor or flecked pattern—miniature Schnauzers and very friendly, outgoing, and intelligent.
Their intelligence requires regular mental stimulation. If they are not given regular activities, they can often grow bored and get into disruptive trouble. Regular exercise, outings, toys, and family engagement are just what this breed needs.
Tips For Finding a Miniature Schnauzer Breeder in Texas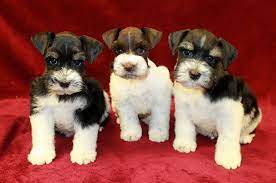 So, you know you should avoid puppy mills when looking for a new puppy, but how do you know if the breeder you have found is reputable? Here we go over some everyday things to look and ask for when talking with a potential breeder.
Meeting the Breeder: When you meet the breeder, you will no doubt have questions. Of course, a good breeder will answer your questions, but they should also have questions for you. Their goal is to find good puppy parents for their dogs, so they will want to find the perfect match.
Meet the Breeding Parents: Most quality breeders have the breeding parents on site for you to meet. This allows you to see what your puppy may look like as it grows and see the parents' temperament.
The breeder is Breed Specific: Puppy mills or questionable breeders breed a wide variety of dogs, not specializing in a specific breed. A reputable breeder focuses on own or a couple of similar breeds, allowing them to focus on that breed and be able to provide you with quality breed knowledge.
No-Pay and Go: With a reputable breeder, chances are you will have to wait for a puppy. They do not overbreed their mating dogs, so repeatedly, you will be placed on a waiting list for the next available litter. They may have available puppies right away in some cases, but be aware that is not typically the case.
Health Checks and Guarantees: Reputable breeders will have their breeding stock screened for genetic health conditions and should be able to show you these test results. In many cases, they will provide you with a health guarantee against genetic conditions on the puppy ranging from 1 to 10 years. In addition, they should provide you with a certificate of a vet check and puppy vaccinations to date.
Miniature Schnauzer Puppies For Sale in Texas
Finding the perfect Miniature Schnauzer begins with finding the perfect breeder. Here we offer you a list of some of the top breeders in Texas and the surrounding areas.
Miniature Schnauzer Product Recommendations: Best Dog Beds For Separation Anxiety and Best Smelling Dog Shampoos.
1. PuppySpot's Miniature Schnauzers for Texas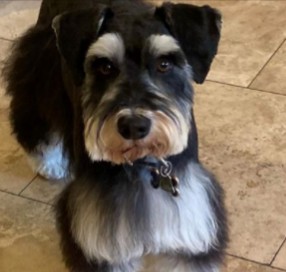 Since you're searching for Miniature Schnauzer breeders in Texas, then we highly recommend using PuppySpot. PuppySpot is an excellent choice for your search for a Miniature Schnauzer puppy because of how efficient the platform is.
In case you're worried about dealing with Miniature Schnauzer puppy mills, then don't. You'll rarely encounter unethical practices with the breeders because these breeders are all strictly screened by PuppySpot.
Once you find and purchase your desired Miniature Schnauzer puppy, the breeder will safely ship your dog to your home in Texas. However, before you continue on your search for a Miniature Schnauzer breeder in Texas, check out the link below.
PuppySpot Details
2. Sonnier's Mini Schnauzers
Sonnier's Mini Schnauzers is a small family breeder owned and operated by Mike and Lorie Sonnier. They specialize in Miniature, Toy, and Teacup Schnauzers in Marshall, Texas.
They started as German Shepherd breeders, but they fell in love with the breed when they met their first Miniature Schnauzer. Its small size, temperament, and hypoallergenic and non-shedding qualities had them sold, and they have been raising them ever since.
They specialize in a variety of color combinations. All their puppies are vet checked and have age-appropriate vaccinations before going to their new home. They also receive their first grooming and have their tails docked and dewclaws removed before heading to their new home.
Sonnier's Mini Schnauzers Details
3. Schnauzer Splendor
Schnauzer Splendor is a family-owned and operated breeder specializing in miniature and toy AKC registered Schnauzers in Texas's Dallas and Fort Worth area.
They love the breed and focus on offering healthy and well-socialized family pets. They are born and raised in their home and socialized with family members until they find their permanent home.
Schnauzer Splendor Details
4. LoneStar Farms
LoneStar Farms is a 29-acre farm in Madisonville, Texas, owned and operated by Jeffery and Katherine Reed. They have been breeding and raising Miniature Schnauzers since 1994, when they got their first puppy.
All their puppies are hand-raised with lots of love and attention to offer happy and human-friendly puppies perfect for any family. They are an AKC Bred with H.E.A.R.T. Breeder, focusing on health, education, accountability, responsibility, and tradition.
All of their puppies come with a 10-year health guarantee, and your puppy is sent home with an amazing puppy starter kit that includes everything your new puppy needs, including a dog bed.
LoneStar Farms Details
5. Lone Star Schnauzer Country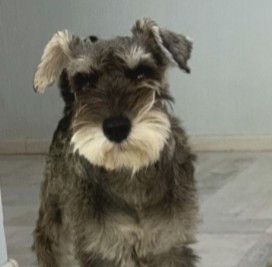 Owned and operated by the Edwards Family, Lone Star Schnauzer Country raises champion bloodline Miniature Schnauzers "with a heart as big as Texas."
All breeding dogs have been hand-picked based on quality, health, and champion bloodlines that adhere to the breed standard. In addition, they are all raised within the home with lots of love and socialization. Because of this, they only raise the standard colors of black, black, silver, and salt and pepper.
Lone Star Schnauzer Country Details
6. Black Gold AKC Miniature Schnauzers
Last on the list of the best Miniature Schnauzer breeders in Texas is "Black Gold AKC Miniature Schnauzers." Black Gold AKC Miniature Schnauzers is a small family-based breeder in Bullard, Texas, that focuses on the health and happiness of their dogs and puppies.
All dogs are purposely and responsibly bred for health, temperament, and socialization, creating top-quality pets and companions. They focus on the AKC breed standard and only offer salt and pepper, black and silver, and solid black puppies.
Black Gold AKC Miniature Schnauzers Details
Conclusion For The "Best Miniature Schnauzer Breeders in Texas"
Remember – you should always do your diligence if you're searching for Miniature Schnauzer breeders in Texas. By doing this, you'll have a better chance of spotting unethical practices and how the (specifically unknown breeders) breeders do business with potential dog owners.
You can see whether breeders have a Yelp or Google listing. With that in mind, we wish you the best on your journey for a Miniature Schnauzer puppy.
For more content with mentions of the Miniature Schnauzer, feel free to check out:
Learn more about the Miniature Schnauzer by watching "Things Only Miniature Schnauzer Dog Owners Understand" down below: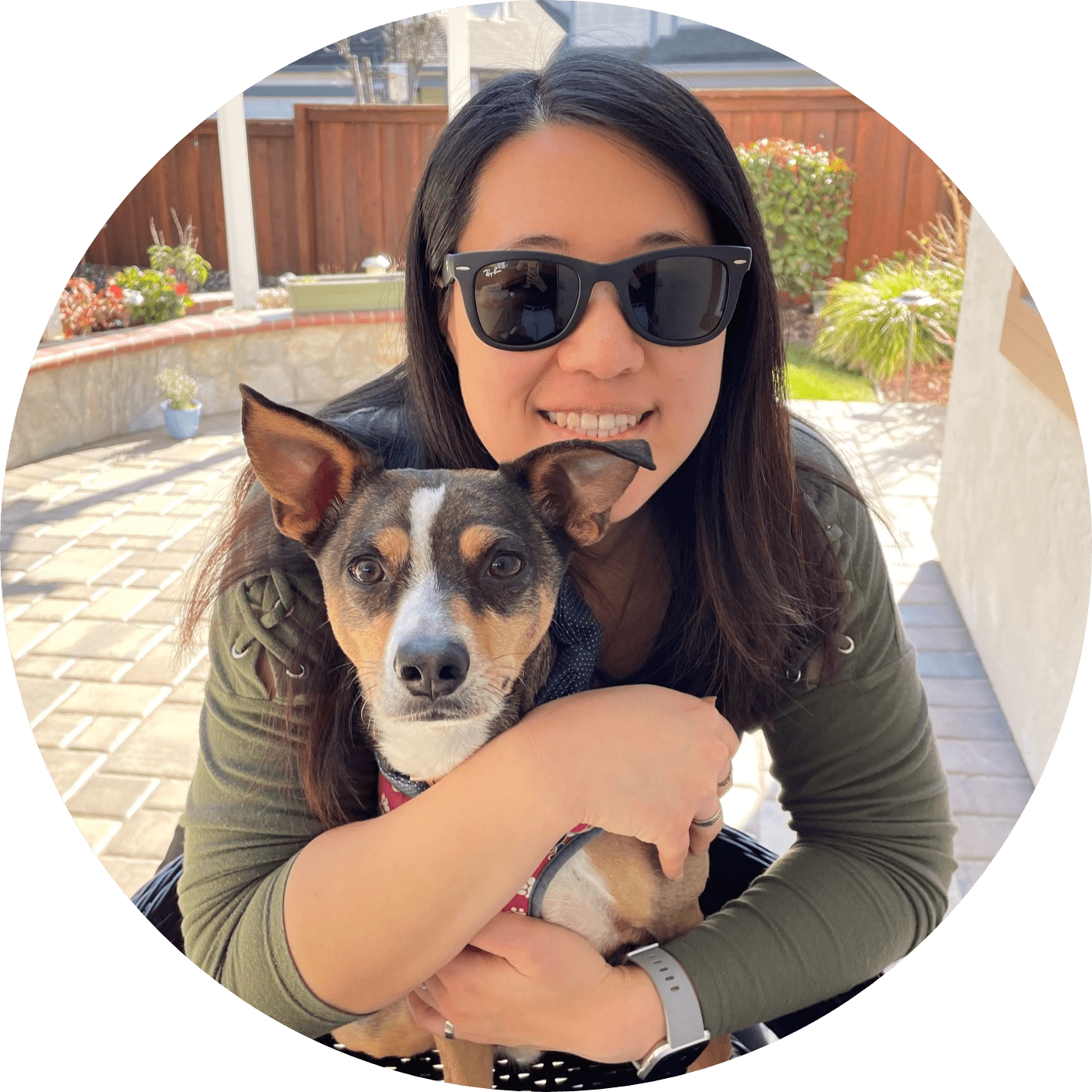 Dr. Sabrina Kong graduated from the Royal Veterinary College in England in 2016 and has been working at a small animal clinic in Northern California since then. She grew up in the Bay Area and got her bachelor's degree from Cal Poly San Luis Obispo. She also became a Certified Canine Rehabilitation Practitioner through a program at the University of Tennessee.
When she isn't in the clinic taking care of her four-legged patients, she enjoys traveling and trying new foods with her friends and her three-legged dog, Apollo. She adopted Apollo from her clinic when he was a puppy with numerous health issues. Dr. Kong truly cares about taking care of animals.