If you're searching for the best Shiba breeders in Texas, then this guide will provide you with everything you need to know. There's a reason why many people are drawn to the Shiba dog breed. The Shiba Inu is the perfect size for many households. They have a beautiful appearance and show tons of loyalty.
While there are many breeds, the Shiba is unique in its ways. Owning a Shiba will make bring tons of joy into your life. However, finding a reputable breeder isn't an easy task. We hope this Shiba breeder guide will help you.
Before scrolling down this list of Shiba breeders in Texas, check out these other recommendations: Best Pomsky Breeders in Texas and Best Havapoo Breeders in Texas.
Shiba Puppies For Sale in Texas
If you're planning to find Shiba breeders in Texas that are not listed here, we highly recommend that you do your due diligence. Unfortunately, with popular dog breeds, there are more puppy mills. To avoid dealing with any Shiba Inu puppy mills, look for any possible signs of red flags.
Shiba Product Recommendations: Best Dog GPS Trackers
1. PuppySpot's Shibas for Texas
Since you're searching for Shiba breeders in Texas, we highly recommend visiting PuppySpot for various reasons. While PuppySpot isn't an individual breeder, it's incredibly efficient. Using PuppySpot will help reduce the hassle of contacting each Shiba breeder and avoiding the potential waiting list.
Shiba breeders on this website are all screened and required to meet PuppySpot's strict guidelines before any listings. So before continuing on your search, check out PuppySpot to find a potential Shiba puppy for your home.
PuppySpot Details
2. Petland Tyler
Petland is a massive name of breeders for many breeds in the United States of America. From the beginning, they have shown their commitment to the welfare of animals and maintaining the superior quality of their pets. All the puppies here are well-trained, and the training time continues over six weeks in which they are taught obedience, focus, potty training, and behavior modification.
Petland ensures the perfect and ideal health of the puppy, and it never compromises the pet's wellbeing. Therefore, when going to adopt Shiba puppies in Texas, Petland is the greatest choice for adopters seeking a healthy pet who is well-trained and can adjust to the environment of their home quickly.
Petland Tyler Details
Address: 4512 S Broadway Ave a1, Tyler, TX 75703, United States of America
Contact Number: (903) 561-3142
Website: Petland
3. Austin Pets Alive
With the innovative lifesaving programs, Austin Pets Alive is another home for Shiba breeds. The animals with the danger of euthanasia especially are to be saved. In addition, Austin Pets Alive plays a vital role in the adoption of dogs and cats. All the animals adopted from here are guaranteed to be vaccinated and passed through deworming treatment.
It is not just an adoption center meant for getting the Shiba breeds or other dogs and cats, but it is playing a massive role in saving the lives of almost 90,000 animals since 2008. They have arranged several programs to train the breeds to live a quality life full of joy in Austin Pets Alive and outside it in your home, where they are taken after adoption.
A good breeder works hard in training the breed before handing them to the owner, and Austin Pets Alive is one of the best examples. The Shiba puppy is properly trained for every single thing needed before it reaches your doorstep. This little creature is looked after for a healthy and hygienic life away from the terror of viruses and diseases. It is also well-trained to behave with its owner through obedience and love.
Austin Pets Alive Details
4. Pet Fair
Pet Fair is one of the best Shiba breeders in Texas, where professional veterinarians properly check all the puppies. The puppies are allowed to go home. All the breeds are looked after with intense care and love all the time they are at the Pet Fair.
Vaccinations and deworming are among the major facilities Pet Fair is providing to all its puppies, along with preventive measures. One of the best qualities of the best breeder is keeping the breed's health as the number one priority. The breeders you see who focus on the health and wellbeing of puppies are to be chosen to adopt a breed.
Pet Fair is among those few breeders who look after the breed by providing them a safe and clean environment and taking all preventive measures to keep them safe from pathogenic attacks and viruses. They are keen on looking after the Shiba breeds until the breeds are handed over to the customer.
Pet Fair Details
Address: 1201 Lake Woodlands Dr #2008, Spring, TX 77380, United States
Contact Number: (281) 298-6763
Website: Pet Fair
5. HSNT Adoption Location
HSNT stands for The Humane Society of North Texas. Founded earlier in 1905, the main objective and mission of HSNT are to look after the animals in dire need of care. In addition, they provide the services of adopting pets, vaccinations, and returning the owners their pets that have been lost. HSNT Adoption Location is known to be one of the best breeders of Shiba in Texas.
Four pet adoption centers are operated by HSNT around the state, a quarantine facility in Tarrant County, and an equine and livestock ranch in Johnson County. HSNT Adoption Location is an excellent choice when looking for a Shiba breeder in Texas as the Shiba puppies are looked after with great care, are provided huge respect, and are protected with love.
The lost animals are saved by HSNT and are equally looked after with enormous love. All the pets are well-trained for all the basic manners and etiquette of obedience especially. The Shiba Inu puppies adopted from HSNT are given proper attention and care and are great pets for your family.
HSNT Adoption Location Details
Address: PetSmart Ridgmar, Alta Mere Dr, Fort Worth, TX 76116, United States
Website: HSNT Adoption
6. Pet City Houston
Pet City Houston is known as the best pet store in Houston, with over thirty years of experience in this field. From fish to reptiles and birds to puppies, Pet City Houston has a huge collection of pets for you to add to your family. In addition, they provide a clean atmosphere for the breeds to grow healthy.
Moreover, it is a family-owned small store but contains almost everything a big store has. The employees have a keen knowledge of everything you want to ask before adopting your desired Shiba puppy, and they will satisfy you with all the answers full of knowledge. Therefore, pet City Houston is one of the best breeders to adopt a Shiba Inu in Texas.
Pet City Houston Details
7. Petland Dallas
Petland Dallas is another big name on the screen for the best Shiba breeders in Texas. They are properly sanitizing twice a day and maintaining all rules of social distancing in the playrooms where is the meetup of the puppies and customers. Over 12 years, Petland Dallas serves the nation with the best quality breeds to fill their home with the joy of bark, completing their families with an additional member.
It complies with all the regulations of the state as well as USDA's Animal Welfare Act. A joyful and healthy environment is provided to every puppy to grow well, free of any stress or disease. Professional veterinarians are appointed for a check-up of all the breeds. Petland Dallas is among the best breeders.
The pet store provides a one-year congenital and heredity warranty along with 14 days of viral warranty. All the puppies are trained and microchipped. Buying a Shiba puppy for your family from Petland Dallas is like getting beyond your imagination and expectation.
Petland Dallas Details
Online Shiba Breeders For Texas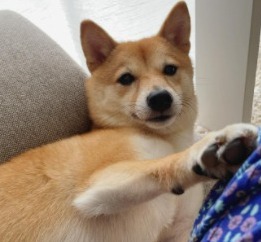 You can also seek a Shiba breeder online in Texas through any of the following websites below.
1. AKC Marketplace
Looking for a Shiba Inu online, the first name that hits your mind is American Kennel Club (AKC). It is the best platform to connect buyers with the breeder online through their website. The Shiba puppy will be a cute little addition to your family, and looking for this breed online means a proper check system to get the desired result sitting at home.
As there are many chances of scams, including the declining health of a puppy who is weak or not up to the mark as you were expecting, this platform is the most reliable one to look for a Shiba puppy online.
American Kennel Club Details
Website: AKC Marketplace
2. Adopt a Pet
Adopt a Pet is among the top best non-profit website for pet adoption in North America. They are on the eve of providing homeless pets a home of their own through adoption. Through the incredible power of the internet, "Adopt a Pet" makes it easier for adopters to connect with shelter pets. One of the main objectives is to take out the animal from loneliness to their own home.
When seeking a breeder of Shiba puppy in Texas, "Adopt a Pet" is a good option as they serve online through their website. The staff is extremely helpful in training the breeds and providing information about them. In addition, they are known to connect you with the best breeders with unique filter search options for you on the website.
Adopt a Pet Details
3. Puppies for Sale Today
The main objective of Puppies for Sale Today is to provide the puppies a sweet home to live in and to provide the adopters a cute pet to be included in their family. It was established in 2008, and till now, it is playing an active part in connecting the chains of love between the pets and owners. Furthermore, the health and wellbeing of all the puppies are guaranteed by Puppies for Sale Today and ensures quality breeders with high standards for the puppies.
It is AKC registered, and all the puppies are vaccinated against deadly viruses, especially distemper and parvo. If you are going to adopt a Shiba puppy, it is microchipped and activated in your name, including a 20-mile amber alert notification. All the Shiba puppies are well-trained and checked by professional veterinarians to be up to date.
Puppies for Sale Today Details
Location: Texas
Conclusion For The "Best Shiba Breeders in Texas"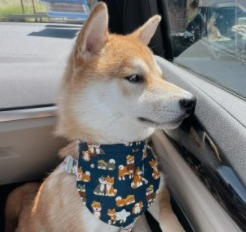 The Shiba dog breed can be a fantastic companion to have. The most challenging part of your journey will probably be finding a suitable dog and a name. Our team wishes you the best on your upcoming new chapter in life with your dog. Remember to do your research if you're purchasing from a Shiba breeder that you don't know.
For more guides with mentions of the Shiba dog breed, you can check out:
Learn more about the Shiba by watching "What You Should Know Before Getting a Shiba Inu" from Super Shiba down below: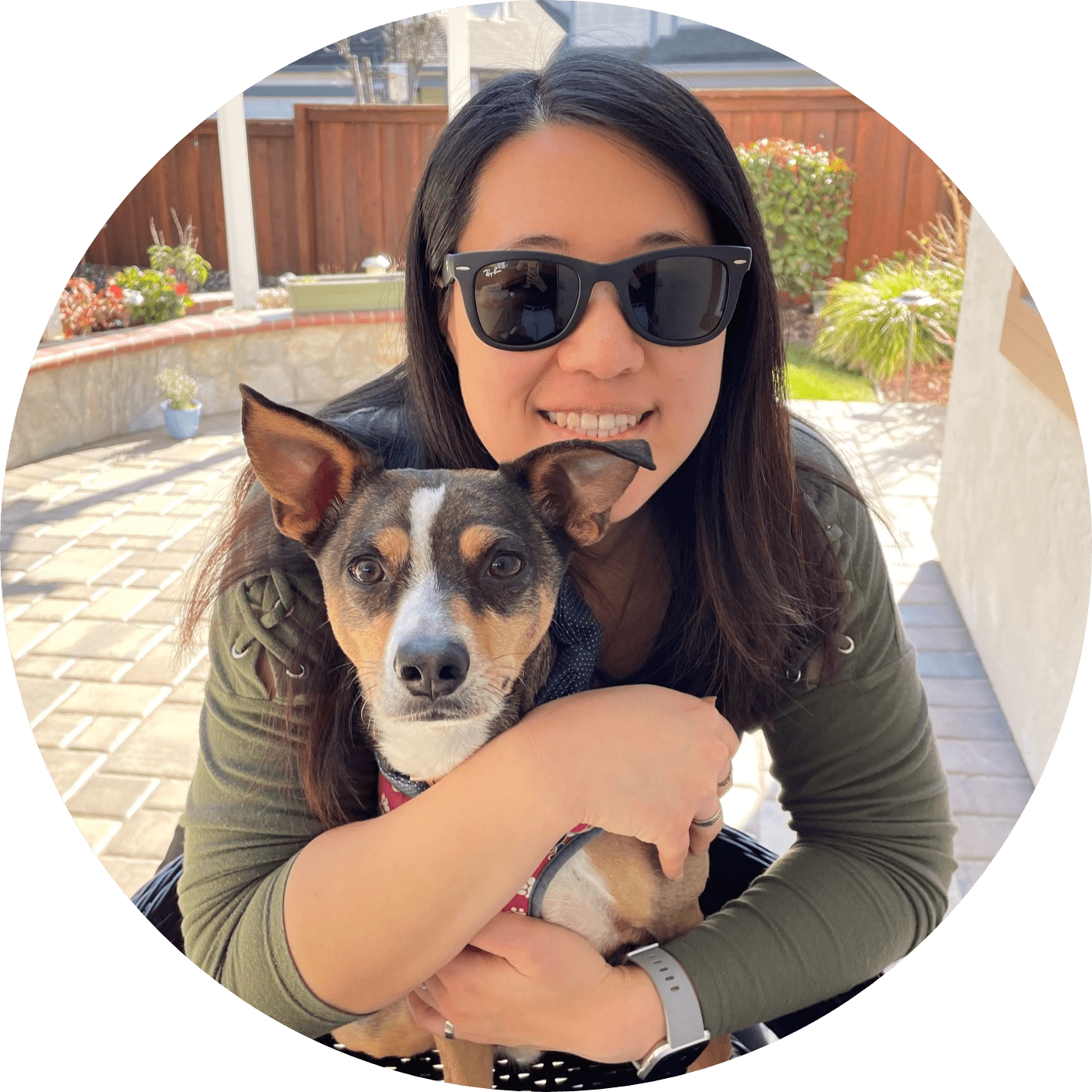 Dr. Sabrina Kong graduated from the Royal Veterinary College in England in 2016 and has been working at a small animal clinic in Northern California since then. She grew up in the Bay Area and got her bachelor's degree from Cal Poly San Luis Obispo. She also became a Certified Canine Rehabilitation Practitioner through a program at the University of Tennessee.
When she isn't in the clinic taking care of her four-legged patients, she enjoys traveling and trying new foods with her friends and her three-legged dog, Apollo. She adopted Apollo from her clinic when he was a puppy with numerous health issues. Dr. Kong truly cares about taking care of animals.