If you're searching for the best Shiba Inu breeders in the United States, then our team at WeLoveDoodles got your back. Finding reputable Shiba Inu breeders in the United States can certainly be a challenge. If you're on the hunt for a new Shiba Inu companion, make sure you read our list of the best breeders near you. We'll ensure you get a loving Shiba Inu puppy in no time.
Before scrolling down this list of Shiba Inu breeders in the United States, we think you might like our other suggestions: Best Golden Retriever Breeders in the United States and Best Australian Cattle Dog Breeders in the United States.
Shiba Inu Puppies For Sale in the United States
Please keep in mind that if you're planning to purchase from unknown Shiba Inu breeders in the United States, we highly suggest that you do your research before making any decisions. There are numerous Shiba Inu puppy mills out there, and it's best to locate the red flags to prevent unethical practices.
Dog product recommendations to help get you started: Best Dog Stroller For Large Dogs and Best App-Controlled Dog Door.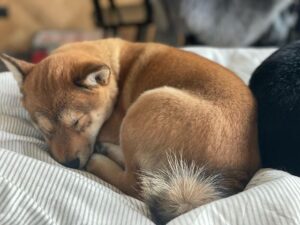 When you get a new Shiba Inu puppy, it's essential that you do proper research. You cannot ignore the health, safety, and environment in which your puppy is being raised. These factors directly affect the health and wellness of puppies. PuppySpot connects with some of the best Shiba Inu breeders in the United States to help get you a healthy puppy.
They are the largest online puppy company that exists to spread joy in people's lives. To date, they have sold over 225,000 puppies. They have vetted and screened numerous Shiba breeders and have a database of only the best. Not every breeder can join the PuppySpot network, thanks to their rigorous screening techniques. Less than 10% of all breeders who apply will be able to list their puppies.
With them, your puppy's health will be covered by a 10-year health guarantee. Plus, you are guaranteed immense support from a dog-loving community. We got one of our puppies from PuppySpot and had a great experience. The only downside with PuppySpot is they typically have a low inventory in Shiba Inus since they are a popular dog breed.
PuppySpot Shibas Details
2. Kari On Shibas, Arizona
Second on the list of Shiba Inu breeders in the United States is "Kari On Shibas." Kari On Shibas is home to charismatic, fluffy, and healthy Shiba Inu's and Bengals cats. They have been breeding purebred puppies for eighteen years and specialize in Shiba Inu dogs. The breeders at Kari On Shibas take exceptional care in terms of veterinarian protocol. The breeders take their time and breed healthy, happy puppies before releasing them to new families.
Vaccinations, deworming, grooming, and other health procedures are taken care of by the company before handing over. In addition to this, their Shiba Inu's are bred for making a place in their owner's heart while also coming first place at a show ring. They also breed service Shibas, AKC conformation champions, and the perfect companions.
Kari On Shibas Details
3. Shibas Of Copperdots, California
Next on our list is Shiba Of Copperdots, located in California. All Shiba Inu puppies at Copperdots are sold with a health guarantee. The puppies are raised at home and socialized every day. Regular health checks and grooming days are also a critical step at Shibas of Copperdots to ensure new owners of guaranteed health. The breeders at Copperdots are also available long after you get your Shiba home to answer any questions and guide you in raising the perfect companion.
The company has been breeding Shiba Inu dogs since 1995. All dogs are imported from Japan with various bloodlines by the owner. Copperdots makes sure to keep the parents' health in check at all times to avoid any risk of compromised puppies. The company specializes in breeding show champions and perfect at-home companions. The puppies are given over to owners with their first vaccines already done and a set of previous health records for you to show your vet.
Shibas Of Copperdots Details
4. Showboat Kennels, Georgia
At Showboat Kennels, breeding Shiba Inus is a passion. It is the home for top-winning Cotons and Shiba Inu puppies. Showboat kennels take keen care of getting adult dogs tested for health concerns regularly to create a smoother breeding process. By doing this, they make sure that the puppies will be healthy, happy, and active companions for new owners. At Showboat kennels, they make sure your puppy is getting the care and attention it needs before they're ready to be taken home to a loving family. Showboats Kennel also offers puppy delivery, so you can have your furry friend delivered directly to you.
Showboat Kennels Details
5. Jan's Snowdogs, Kentucky
Number fourth on our list of authentic and reputable Shiba Inu breeders in the U.S. is Jan's Snowdogs in Kentucky. They are known for staying in touch with every customer throughout the puppy's lifetime. They support new owners by making themselves available for any inquiries or concerns. Jan's Snowdogs are experienced in breeding for over fifteen years now.
They specialize in breeding Huskies and Shiba Inu dogs. The puppies' parents are always checked before, during, and after breeding to ensure quality health. The puppies are also given a shot each before reaching the new owners alongside a set of health records to show your new vet. They deliver puppies with proper care and keep in contact with clients for 24/7 support.
Jan's Snowdogs Details
6. Boomlay Shiba, Florida
Boomlay is home to some of the best Shiba Inus in the U.S. The breeders are passionate about raising quality show dogs, AKC champions, and NIPPO registered Shiba Inus. The breeders of Boomlay have been said to be more focused on temperament, structure, and type. At Boomlay, their goal is to preserve Shiba Inu according to how the breeders in Japan intended.
Boomlay raises their dogs with other animals, such as cats, rabbits, ducks, and other birds. They promote socialization as they find it to be an excellent way for the Shiba to adapt to living with other beings. It adds to their personality and makes them the friendly dog they're meant to be. All Shiba Inus at Boomlay are tested before breeding to ensure quality puppy health.
Boomlay Shiba Details
7. Puppies Houston
Puppies Houston is passionate about helping you find your perfect puppy. They are experienced in breeding Shiba Inu and Siberian Husky puppies produced for quality, companionship, structure, and proper temperament. At Puppies Houston, breeders have hand-selected the best Shiba Inus for optimized standards. They are committed to producing high-quality, wise, and active Shiba Inus that make the perfect companion.
At Puppies Houston, healthy puppies are maintained by ensuring the parents have been checked before, during, and after breeding. The puppies are also up-to-date with all due vaccinations, deworming, and other health procedures. Additionally, the puppies will be delivered with complete health records to show to new vets for even better care. Puppies Houston also includes a one-year health guarantee with all puppies.
Puppies Houston Details
8. Northwest Shibas, Idaho
Northwest Shibas is home to quality Japanese Shiba Inus from AKC bloodlines. At Northwest, the breeding is done relatively differently from most. The puppies grow up, socialize, and train in a homely environment with lots of love and care. All puppies available at Northwest Shibas are pedigree, and AKC registered. The fundamental goal at Northwest Shiba's is to produce sound, intelligent, and perfect companions for new owners. The Shiba Inus are raised at home with children and family members. This step helps them get over fears and other common puppy phobias.
The breeders at Northwest ensure their puppies are trained gently and humanely to be the perfect family companions from the start. A regular day at Northwest is spent interacting with the mother and her puppies for healthy social interaction, exercise, and training sessions. Northwest takes high measures to ensure the person they are selling to will take care of the puppies and not neglect them in any way.
Northwest Shibas Details
9. Bushwood Kennel, Indiana
Bushwood kennel is a small kennel devoted to breeding healthy, happy, intelligent, and active Shiba Inus! Their ten years of experience speaks for itself when it comes to breeding and raising wonderful Shiba Inus. The dogs at Bushwood kennel live in spacious, air-conditioned kennels that are coolers in the summer and heaters in the winter. The dogs have access to running outside in the grassy field at all times. They are walked, exercised, and socialized regularly.
The parents are always checked before breeding to ensure that the puppies are of quality. It is a family-owned kennel with many kids who have interacted with the dogs regularly. It helps teach the Shibas how to interact with other human beings from the beginning!
Bushwood Kennel Details
10. Goldkress Shibas, Kansas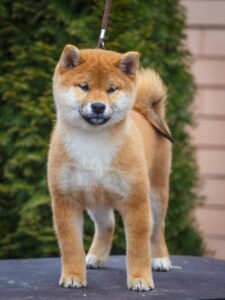 Goldkress Shibas is owned by a hobby breeder located in Lawrence, Kansas. They have been breeding Shiba Inus (only) in Kansas since 2004 and are experienced in producing healthy, happy, and active Shibas! All dogs at Goldkress are AKC registered, and others are NIPPO registered as well. The dogs have outstanding bloodlines and have been bred from champions.
The dogs at Goldkress are never kept inside crates or concrete and instead live in comfortable outdoor homes to run, play, and enjoy. All dogs are given the required shots before handing them over. The dogs are also micro-chipped to ensure they can be found easily if lost or stolen. The breeder spends time with the dogs to make sure they get all the love and care in the world.
Goldkress Shibas Details
11. New York Shiba Inu, New York
Last on Shiba Inu breeders in the United States is "New York Shiba Inu." New York Shiba Inu is home to reputable breeders of healthy puppies and quality dogs. You can find the perfect Shiba Inu! The breeders at New York Shiba have been breeding for twenty years, and their experience makes them some of the most reputable breeders out there.
They introduce the puppies into their homes and nature to socialize them regularly. All Shiba Inus at Newyork Shibas come with health records, bloodline papers, and health certificates. The breeders are also licensed to work with puppies by the New York State Department of Agriculture (PD # 421)
New York Shiba Inu Details
Conclusion For The "Best Shiba Inu Breeders in the United States"
We hope this list of Shiba Inu breeders in the United States will help you bring home a companion. We also like to remind you that if you're planning to purchase from an unknown breeder, make sure that you do your due diligence before bringing home your Shiba Inu. With all this aside, we wish you the best of luck in your new chapter in life with your companion.
For articles with mentions of Shiba Inu, check out:
To learn more about the Shiba Inu dog breed, watch "What You Should Know Before Getting a Shiba Inu" from Super Shiba down below: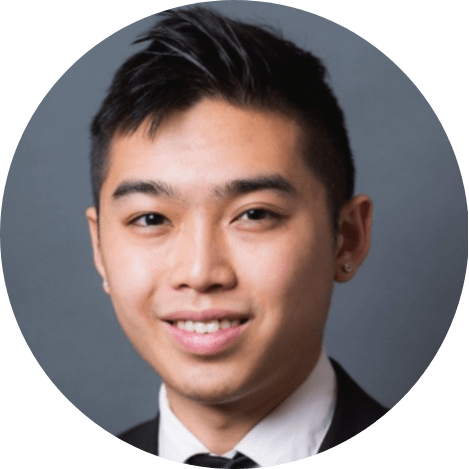 Andy is a full-time animal rescuer and owner of a toy doodle. When he's not saving dogs, Andy is one of our core writers and editors. He has been writing about dogs for over a decade. Andy joined our team because he believes that words are powerful tools that can change a dog's life for the better.
Why Trust We Love Doodles?
At We Love Doodles, we're a team of writers, veterinarians, and puppy trainers that love dogs. Our team of qualified experts researches and provides reliable information on a wide range of dog topics. Our reviews are based on customer feedback, hands-on testing, and in-depth analysis. We are fully transparent and honest to our community of dog owners and future owners.