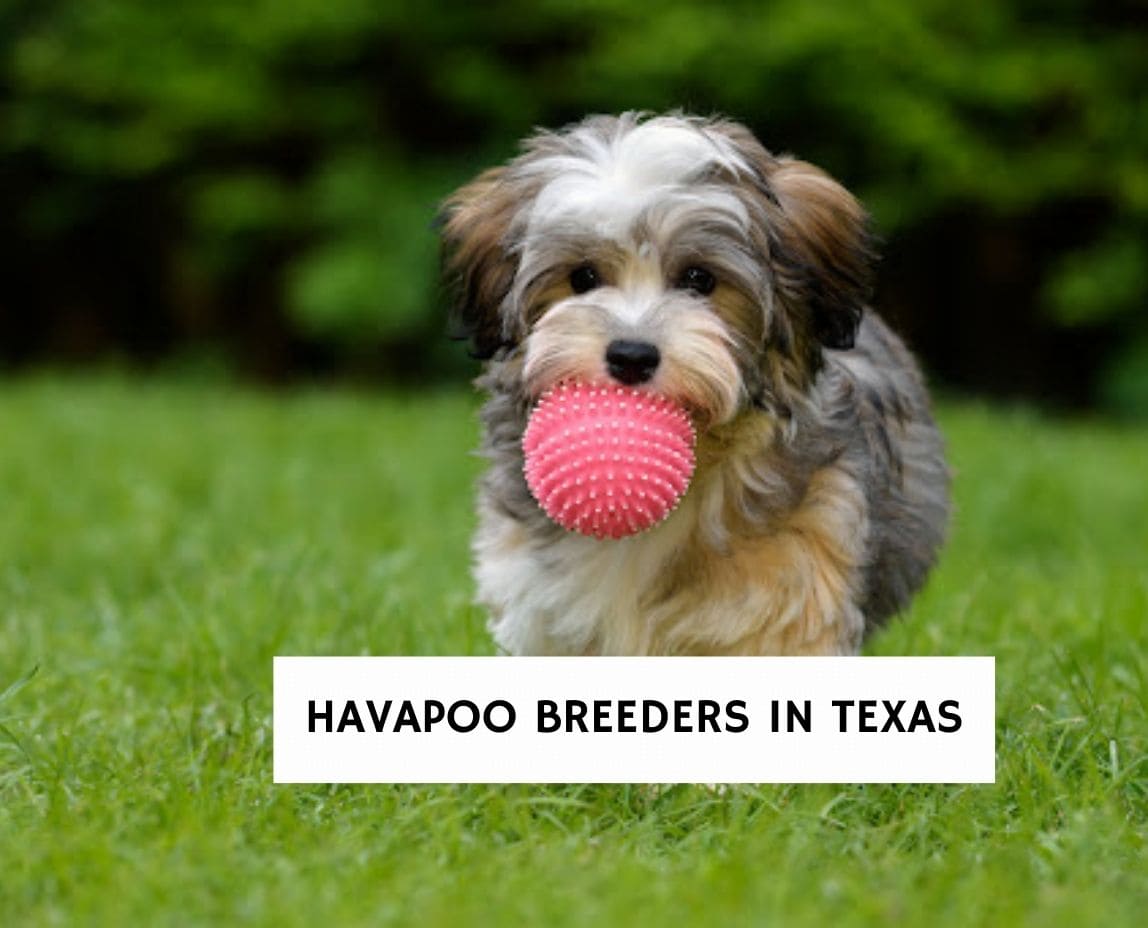 If you're searching for Havapoo breeders in Texas, then here's what you need to know. The Havapoo is a beautiful puppy mix between a Havanese and a miniature or toy Poodle. Considered designer dogs, these unique canines inherit the good looks of their parents and their winning personalities. Havapoos make the perfect family dogs because they are easy to train, loyal, affectionate, and great with children. Havapoos also require minimal maintenance as they are only moderately active.
They can thrive well in apartments and homes with limited space though regular exercise is still necessary to ensure they are in tiptop shape. They make such ideal companions that it's easy to find yourself preferring to spend time with your Havapoo over other people. Families with kids and even retirees will enjoy the affectionate and sweet nature of this breed. As a result, the demand for Havapoos has increased. Some breeders are using this as an opportunity to double their profits, even if it means producing puppies that are below health standards.
Before scrolling down this list of Havapoo breeders in Texas, check out these other dog breeds: Cockapoo Puppies For Sale in Texas and Best Sheepadoodle Breeders in Texas.
Havapoo Puppies For Sale in Texas
If you've decided to add a Havapoo to your family, it's worth investing time and effort in looking for reputable and honest breeders. The best breeders are those whose interests go beyond the monetary value of their puppies. Look for Havapoo breeders who genuinely care about their well-being. This can be a tiresome and overwhelming process. To give you some direction, here are some of the most dependable and ethical breeders within Texas.
Havapoo Product Recommendations: Best App-Controlled Dog Door and Best Dog Training Shock Collar.
1. PuppySpot's Havapoos for Texas
Nothing beats the reliability and credibility of PuppySpot. While PuppySpot doesn't breed all the puppies advertised on their website, they work with a carefully vetted network of breeders who've passed their screening process. PuppySpot cautiously chooses breeders in partnership with American Humane and USDA so you can be assured that you're getting conscientiously bred, healthy, and well-socialized puppies. More than 200,000 families have relied on PuppySpot for Havapoos. No matter how far away your puppy is, they offer flexible options so that your puppy arrives safe and sound:
You can pick up your puppy personally or have it delivered to your door if you live nearby.
If you live far away, they also chaperone their puppies for the airport and home delivery.
PuppySpot follows through with its commitment to its puppies' welfare by working closely with new owners. You can expect PuppySpot to answer your questions readily, even if the puppy is already with you. Another priority for PuppySpot is health. While they cannot guarantee that your Havapoo will never get sick, they give the best possible foundation from birth until you pick the puppy up.
Every breeder in their network ensures that all the required vaccinations are up-to-date and the puppies complete all comprehensive health assessments. Puppies released by PuppySpot aren't intended for breeding and dog shows but companionship. When you bring home your puppy, you also get a special AKC registration package shouldered by PuppySpot. With such a reputable and trustworthy breeder, you can let go of your worries and focus on enjoying your time with your new puppy. So start the journey today by getting in touch with PuppySpot.
PuppySpot Details
2. Tiny Jewel Pups
The goal of Tiny Jewel Pups is to match you with your perfect puppy, Havapoos included. If you are after a Havapoo, then this breeder can find you the ideal match. This breeder has a special love affair with Chihuahuas, Havanese, and designer breeds like the Havapoo. They work hard to ensure that their tiny puppies are healthy. For Tiny Jewel Pups, breeding healthy and well-socialized dogs is a family affair.
They invest in educating themselves on the proper way of nurturing and caring for their puppies. Tiny Jewel Pups also uses an approach that allows them to provide the most conducive environment, care, and love to their puppies until they go home to their forever families. Additionally, Tiny Jewel Pups works with top vets for the proper guidance for their puppies' health and development.
If you decide to get your puppy from Tiny Jewel Pups, you must put in a non-refundable $500 deposit. This breeder avoids putting their puppies through unnecessary transitions, so interested families must understand that all sales are final. Another policy focused on the welfare of their puppies is their refusal to ship puppies. New owners are expected to personally pick them up or have them delivered within the Houston area. Get the best of the breed by reaching out to Tiny Jewel Pups today.
Tiny Jewel Pups Details
3. Kando Puppies
Another breeder in Texas that you can reach out to is Kando Puppies. Aside from doodles, Havanese, and miniature dachshunds, they also have Havapoos. Their site refers to the breed as Poovanese, but it's the same mix. All parties interested in becoming Havapoo parents should fill out the application form on their website. After review and approval, you'll then join their waiting list. Upon joining their waitlist, Kando will begin updating you on upcoming litters.
You'll then continue to receive updates on milestones like when the puppies are born, when their eyes open, etc. They'll also send you photos and prices of the puppies. The folks who make it to their waiting list will then have a chance to pick their puppy. At eight to nine weeks, the puppies will be ready for release. However, before being shipped to new fur parents, they will receive routine vaccinations and medical examinations.
After bringing your Poovanese home, Kando requires you to schedule an appointment with your veterinarian for your puppy's first check-up. This should be accomplished within the first 48 hours. A copy of the assessment and its results should then be shared with Kando via call, email, or text. Kando also encourages you to keep feeding your new puppy Nutri Source Puppy food to make the transition easier for your puppy.
This lessens the adjustment for your new puppy, who is adjusting to life without its littermates. Note that bringing home a Kando puppy automatically makes you an extended family member of Kando, so you can contact this breeder for any problems that may arise. The last thing they want is for any of their dogs to be sent to a shelter or end up on the streets. Have your own Kando puppy by getting in touch with them today.
Kando Puppies Details
4. Tiny Tots Texas
Last on the list of the best Havapoo breeders in Texas is "Tiny Tots Texas." The puppies of Tiny Tots are raised in a home setting. They are used to a domestic environment, including the noise of having kids around. The puppies are exposed to busy activities and lifestyles to make the transition to their new forever homes as easy as possible for them and their new families. Tiny Tots Texas chooses its breeders carefully and meticulously, with health being the top priority.
This kennel allows plenty of space for breeding and playing. For families interested in adopting a Havapoo, the first step is to fill out the online adoption application form found on their website. Certain information like your family dynamics, home set-up, and plans for the puppy will be asked. This data will be used to help Tiny Tots review your application as a Havapoo parent.
Although there are no guarantees, you will be asked to indicate the preferred gender of the puppy you want to bring home. Almost all Tiny Tot puppies have a non-refundable reservation fee of $400 to $800. This can go up depending on the price of the dog. Tiny Tot only accepts Zelle, a digital payment network, for the downpayment. The balance will be paid in cash once you pick up your puppy. For more information, you can visit Tiny Tot's website.
Tiny Tots Texas Details
Conclusion For The "Best Havapoo Breeders in Texas"
Bringing home a puppy is always a thrilling time for the entire household. Adults and kids alike will be excited to hold and take care of the new puppy. Welcome a Havapoo into your household by choosing to do business with a reputable and ethical breeder. This also helps ensure minimal problems with your puppy down the line since good breeders take good care of their puppies and ensure they're well socialized before sending them to new homes. Adjusting to a new home is hard enough for a puppy. If it is not physically well, you may struggle to give it the extra care it needs and manage its health problems. Therefore, it's always best to start with a healthy and well-adjusted Havapoo.
For more similar Havapoo guides, you can check out our other recommendations:
You can learn more about the Havapoo by watching "Havapoo vs. Cavapoo" from Animal Guide down below: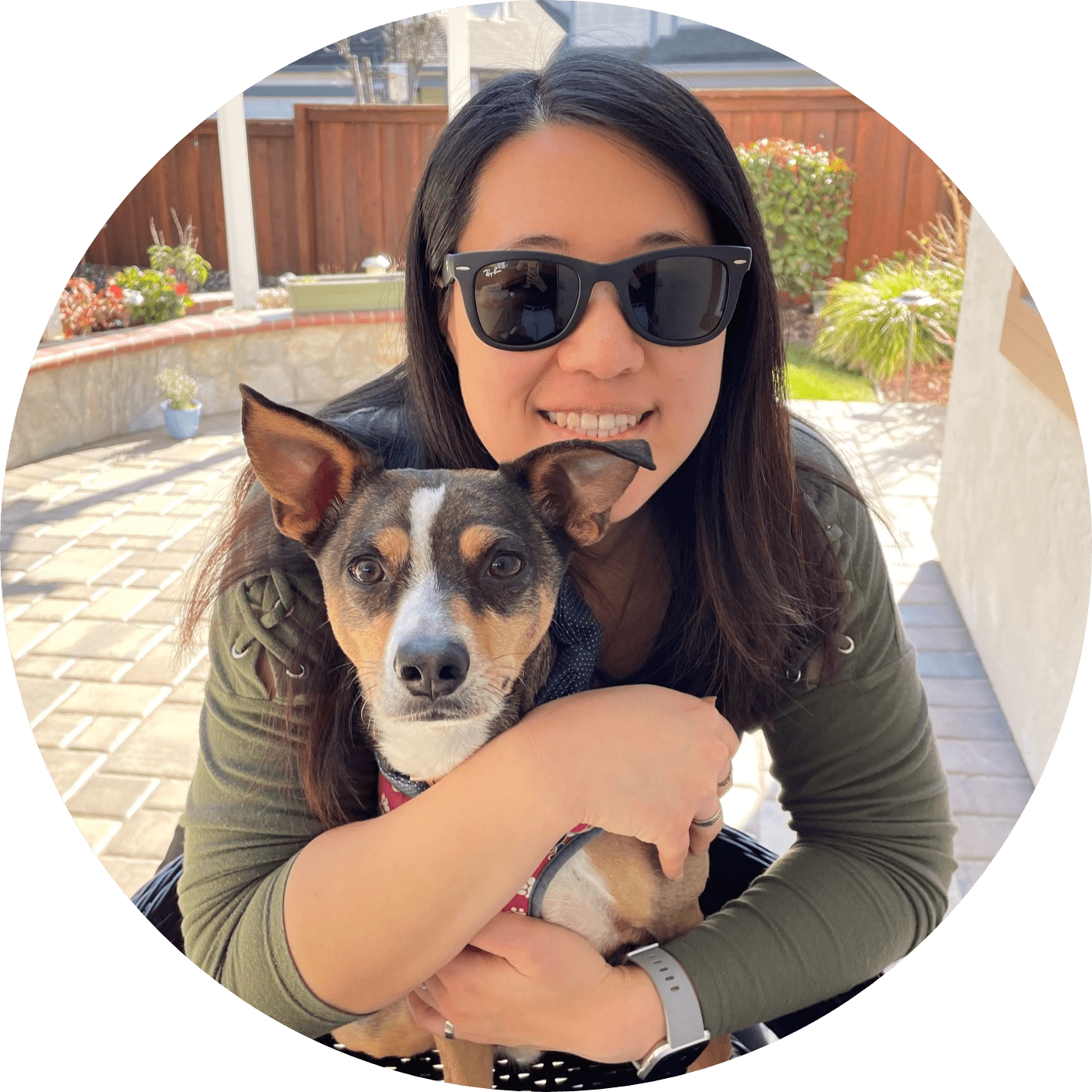 Dr. Sabrina Kong graduated from the Royal Veterinary College in England in 2016 and has been working at a small animal clinic in Northern California since then. She grew up in the Bay Area and got her bachelor's degree from Cal Poly San Luis Obispo. She also became a Certified Canine Rehabilitation Practitioner through a program at the University of Tennessee.
When she isn't in the clinic taking care of her four-legged patients, she enjoys traveling and trying new foods with her friends and her three-legged dog, Apollo. She adopted Apollo from her clinic when he was a puppy with numerous health issues. Dr. Kong truly cares about taking care of animals.