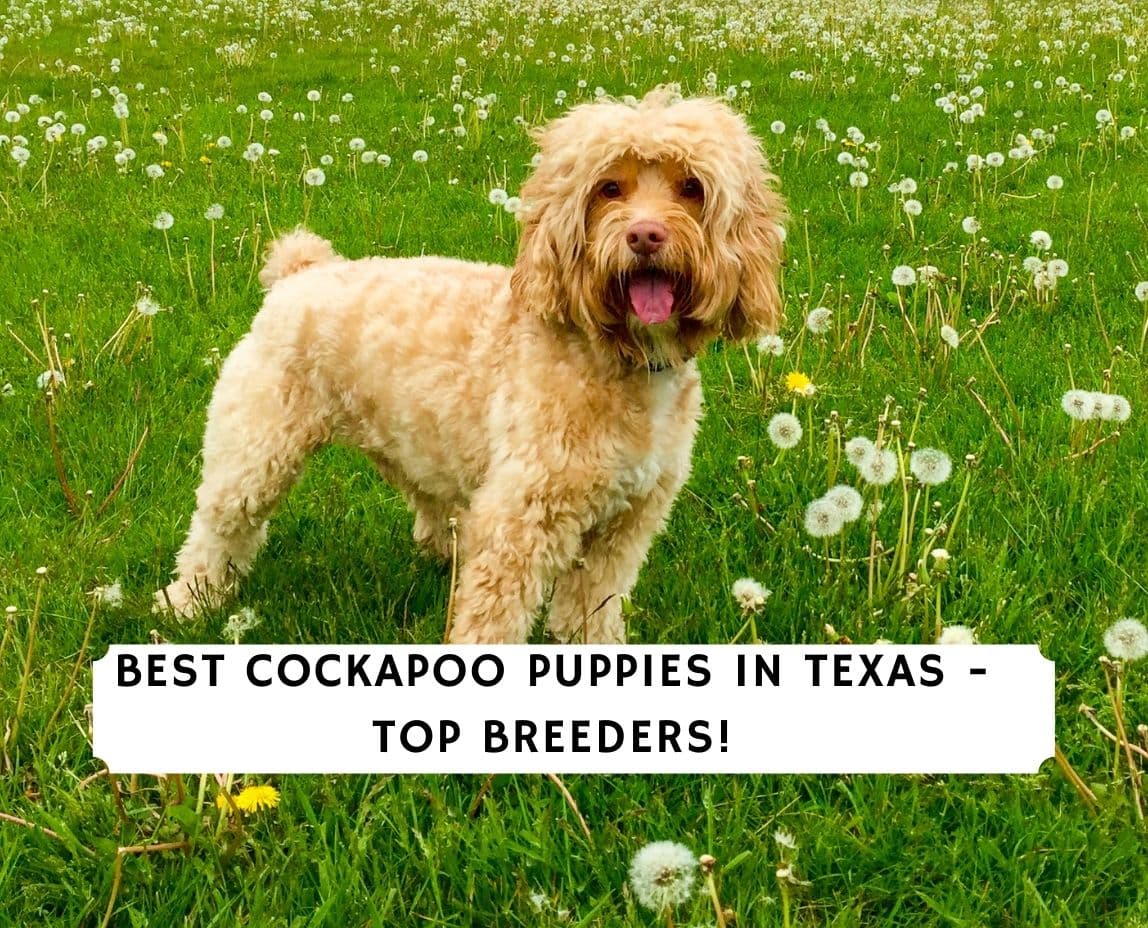 Many people are searching for Cockapoo puppies for sale in Texas, believe it or not. When it comes to designer breeds, the Cockapoo is a common choice for families of various sizes and lifestyles. This breed is a cross between a Cocker Spaniel and a Poodle. Most often, these Cockapoos have a parent of a Miniature Poodle variety. The Cockapoo's coats tend to be scruffy and soft, depending on how much influence they have from their Poodle parent. With their unique coat and color, they also require consistent grooming to keep them looking and feeling their best.
Another perk of having a Poodle variety is their non-shed coats that make a great fit for family members struggling with allergies or other respiratory concerns brought on by excessive shedding or high pet dander. Cockapoos have a lifespan of 14 to 18 years due to their hybrid nature and their small size. They are very friendly and people-oriented. With their Poodle influence, they are also knowledgeable and easy to train. With their appeal to kids and other pets, Cockapoos can make a great addition to your family.
If you're looking to add a Cockapoo to your family, one of your first steps after deciding it's the right fit for you is to find a reputable breeder that raises Cockapoos. With a breeder in Texas, you'll be able to find a reputable source that raises puppies that you can trust. They can share health history and most often pay special attention to breeding puppies of the utmost quality. Most breeders will also be intentional about providing additional resources and care instructions as you welcome home your new furry friend. Beyond a breeder, you can also find a local pet store that has Cockapoo puppies available.
Similar breeds in Texas: Poodle Breeders in Texas and Havanese Breeders in Texas.
Best Cockapoo Breeders in Texas
Here we share a list of some of the top Cockapoo breeders in Texas to help you get started in finding the right pet for you. Here you'll find a brief overview of the breeder as well as their contact information if you're interested in learning more about the breeder. Be sure to inquire about their availability as some may only offer a litter or a few a year.
More about the Cockapoo: How Much Does a Cockapoo Cost and Best Cockapoo Generations.
1. Pokagon Cockapoos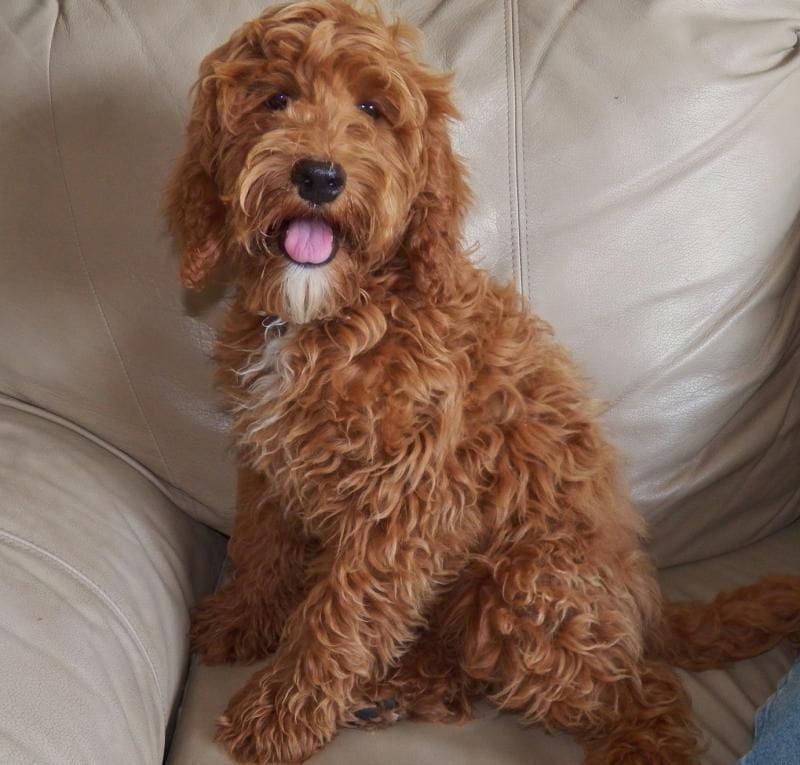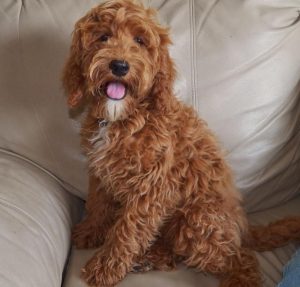 First on the list of Cockapoo puppies for sale in Texas is "Pokagon Cockapoos." With a focus on health and temperament, the Cockapoos at Pokagon in Shelbyville, Texas, are of high quality. Each puppy is raised with intentional training and socialization to help prepare them for their future families. When it comes to their health, puppies are also checked by a veterinarian and are up to date on their shots.
While puppies are not available to be shipped, they can be picked up at their location. If you're interested in a puppy from Pokagon Cockapoos, you can submit your application and deposit to secure your spot on the waitlist. Puppies also come with a health guarantee for one year. In addition to the standard Cockapoo, they also offer second-generation Cockapoos that include a Cockapoo and Cocker Spaniel puppy.
Pokagon Cockapoos Details
2. Southern Star Puppies
As a family-operated breeder, the Southern Star Puppies team intentionally keeps the puppies as part of the family. Each puppy is raised on their farm in the context of their family, which means they're well adjusted to being around kids and other pets. Puppies are held to the highest quality, with parents that are AKC and CKC registered dogs that are at peak health. The puppies themselves receive all relevant vaccinations and are thoroughly checked by a veterinarian before being welcomed into your home.
They also offer a health guarantee and the opportunity to choose the exact puppy that's right for you. If you're interested in adding a Cockapoo puppy to your home, you can begin by adding your name to the waiting list. Due to their high popularity, be aware of their waiting list timeline, as they may not be accepting applications at a particular time.
Southern Star Puppies Details
3. Sugarbear Cockapoos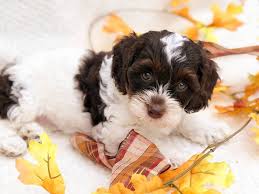 Puppies at Sugarbear Cockapoos are ready to join their forever families. While their waitlist fills up quickly, you can still put your name on their waitlist when it becomes available. You can also check on their planned litter list to see upcoming availability. They offer puppies in varieties, including reds, partis, and chocolates.
Beyond breeding, the Sugarbear Cockapoos team also offers other services, including check-ups, vaccinations, and house training. They offer a one-year health guarantee for all of their puppies to ensure their dogs' quality and trustworthiness. Puppies are also health-tested to promote the best results for your family.
Sugarbear Cockapoos Details
4. DJ's Cockapoo Babies
Focusing on Cockapoos, Maltepoos, and Shihpoos, the DJ's Cockapoo Babies team knows their Poodle breeds. As small breeders, their availability is varied and may not be consistent throughout the year. If you're interested in adopting a Cockapoo puppy, or even a Maltipoo or Shihpoo puppy, you can connect with the team through phone or email.
DJ's Cockapoo Babies Details
5. Pet City Houston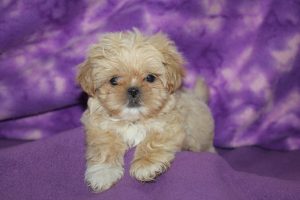 While not exactly a strict breeder of Cockapoos, this pet store offers many available pets, including Cockapoo puppies. Whether you've got your heart set on a Cockapoo or are open to exploring other small Poodle varieties or other breeds, you can find it all at Pet City Houston. With over 30 years of experience in raising pets and caring for animals, Pet City Houston's team has a passion for all things pets.
They also offer helpful and valuable education and community involvement programs to share in the joy and experiences of owning a pet and responsible caretaking. You can browse their site to find available dogs and inquire about any upcoming availability. Also available on their website is a blog that shares insights and resources as you prepare to welcome home a new furry friend – or any other pet for that matter.
Pet City Houston Details
6. Petland Texas
Last on the list of Cockapoo puppies for sale in Texas is "Petland Texas." Also, not a traditional breeder but included in the pet store variety, Petland Texas offers a wide range of available pets to welcome into your home. With four locations across the state of Texas, you'll be sure to find a reputable and quality Cockapoo that's just right for your family.
At Petland, choosing the puppy for you is an interactive experience where you get to explore the puppies and select one you love. You can visit their facility by booking an appointment and browse their available pets in-store or online. You can also rest easy that the store's pets are well taken care of as part of their Petland Cares initiative. You can see exactly where the puppies come from, how the animals are taken care of while in-store, and their standards for health and wellness policies.
Petland Texas Details
Conclusion For "Cockapoo Puppies For Sale in Texas"
If you've decided on choosing a Cockapoo to add to your family, the next step is finding a quality breeder that has your best interest in mind. Using this list and your research, find a good fit with your and your family's availability and convenience. Be sure to do your research into the timeframe of when you're looking to add a puppy into your home, as well as the desired price point for your new addition. With the right breeder, you can add the perfect furry friend to your home.
Related: When is a Cockapoo Full Grown, Best Brush For a Cockapoo, and Best Cockapoo Dog Names.
To learn more about the Cockapoo breed, watch "Why Get A Cockapoo" from Dog World down below: