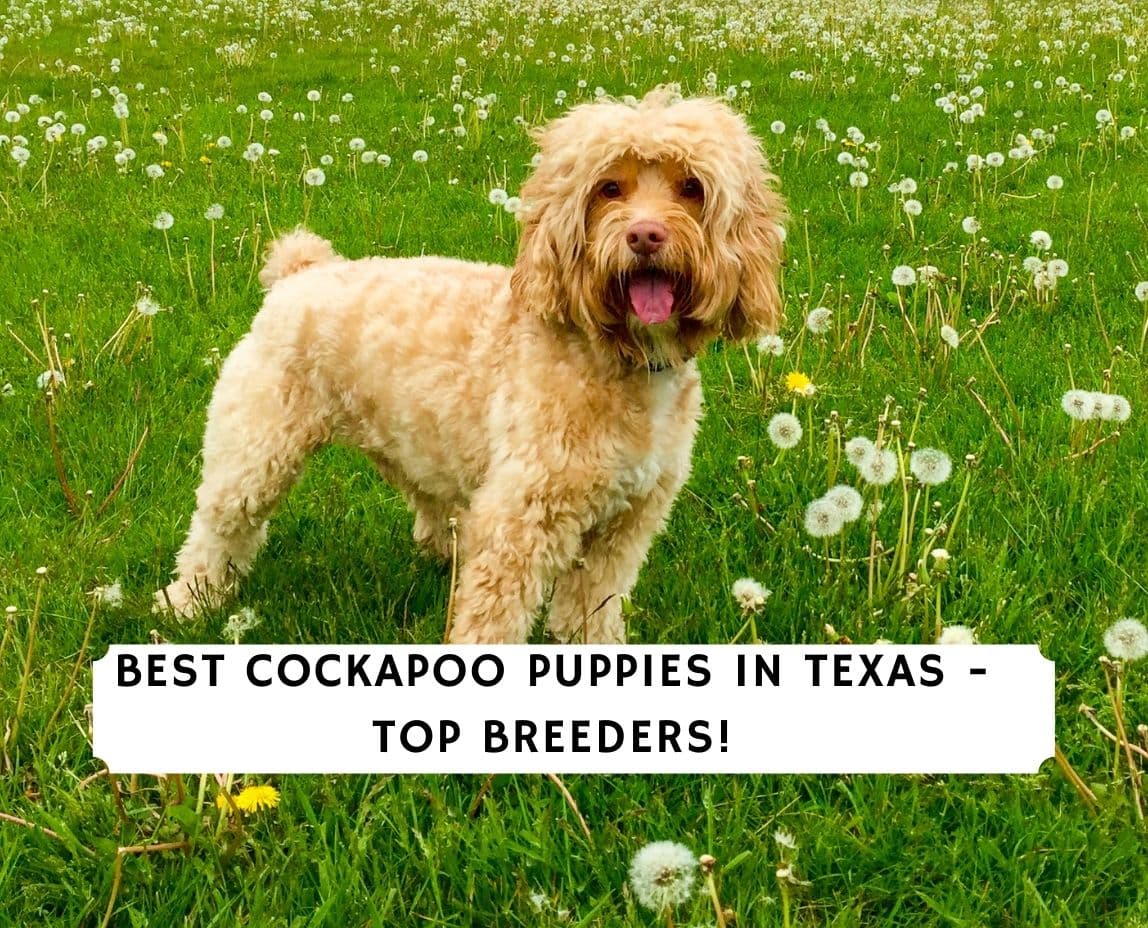 Many Lone Star State residents would like nothing more than a little cockapoo to join the family! Are you one of them? If you're looking for cockapoo puppies for sale in Texas, we've got the perfect list for you. 
The cockapoo is a popular choice among Americans – and Texans – and for good reason! The breed is smart, hypoallergenic, low-shedding, and friendly. Cockapoos are good with kids, adults, and seniors, and they usually get along with other dogs, too! They're a cross between a poodle and a cocker spaniel and these little dogs seem to inherit the best traits of each parent. 
Your cockapoo puppy will have a lifespan of between 14 and 18 years, provided you bring your dog to the vet for regular checkups. Does this sound like the right breed for you? Read on to learn about where to find cockapoo puppies for sale in Texas!
Similar breeds in Texas: Poodle Breeders in Texas and Havanese Breeders in Texas.
Best Cockapoo Breeders in Texas
The breeders and sources we've included on our list are by no means exhaustive. If you find a cockapoo breeder closer to you, feel free to check them out! 
More about the Cockapoo: How Much Does a Cockapoo Cost and Best Cockapoo Generations.
1. Pokagon Cockapoos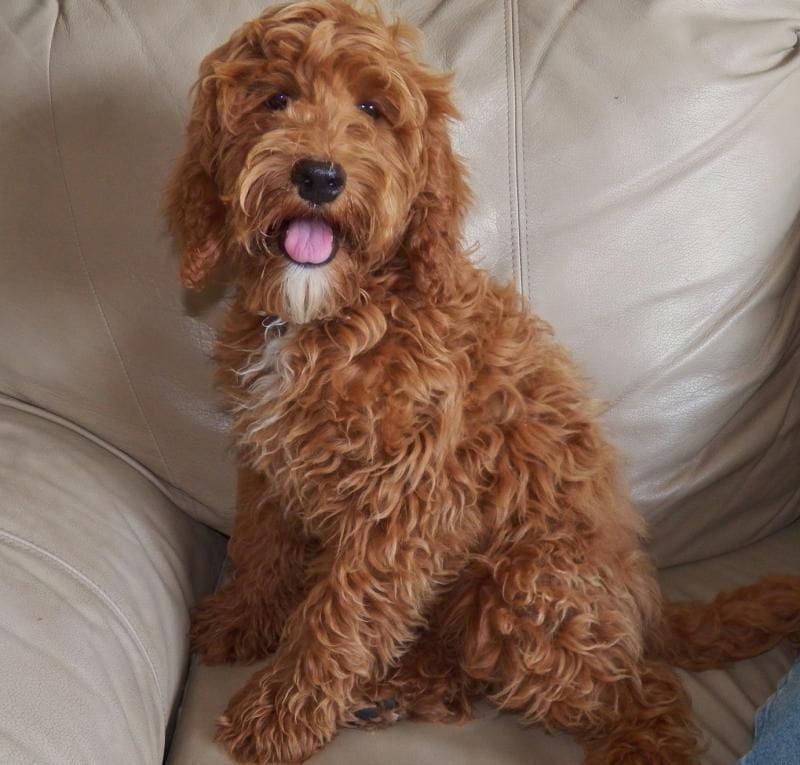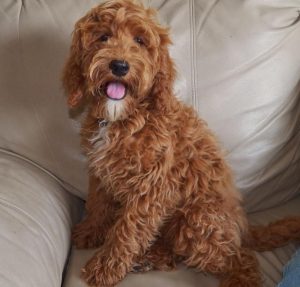 First on our list of cockapoo puppies for sale in Texas is Pokagon Cockapoos. This breeder focuses on health and temperament, and you're guaranteed to adopt a healthy puppy from this kennel. They're located in Shelbyville, so Houston, Dallas, and Tyler residents are just a short drive away. 
Puppies are vet-checked and given a clean bill of health before heading home with their new families, and your puppy will have begun training, too! Dogs are current on vaccinations and wormers when they go home, and the breeder requires that your existing pets be current as well. 
Shipping is not available at this time, so you'll need to pick your pup up in person. Check with the breeder for a pickup schedule, then take the opportunity to check out the kennel and your puppy's surroundings. If you're interested, you can submit an application for purchase on the Pokagon website. Once you're approved, you'll be asked to place a deposit on your dog, which will be deducted from the final purchase price. The price of puppies is set based on characteristics, litter size, and sex.
Pokagon Cockapoos Details
2. Southern Star Puppies
Southern Star Puppies is a family-owned and operated business and your puppy will be raised in the company of little children! If you have kids of your own, your new cockapoo will be accustomed to kids' "handling," making for an easier transition into your home. These cockapoo puppies in Texas will also be allowed to learn and play outdoors (supervised, of course) – the family owns a small farm with fenced space, ponds, and other natural areas to explore!
Puppy deposits are required to be placed on hold, and puppies sell fast! Contact the breeder just as soon as you see a dog you're interested in, as puppy picks are offered on a first-come, first-served basis. The deposit will be deducted from the total cost of your dog, which is $1,950. 
As is the case with any responsible breeder, your cockapoo will have been vet-checked, vaccinated, wormed, and tended to before going home with you. Dogs come with a one-year guarantee against congenital defects. 
Southern Star Puppies Details
3. Sugarbear Cockapoos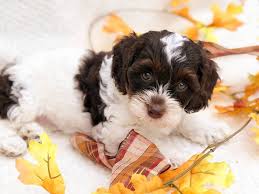 Sugarbear Cockapoos is convenient to those of you who live in Houston, Dallas, and Austin – you'll need to drive a bit to meet your puppy in person but it's worth planning a day trip for! Available puppies are listed on the Sugarbear website. Once you find a puppy you love, complete your application to begin the adoption process. 
The kennel team will want to know about your lifestyle, home, family, and existing pets. If you have vet records from your current dogs, please show them to the Sugarbear crew, too! Once your application is approved, you may be asked to place a deposit on your dog. The total price to purchase a puppy is between $2,400 and $2,800; prices are set based on your puppy's characteristics. 
Should you have questions about raising your puppy at any point during his lifetime, contact the seller! They offer lifetime support for your dog, whether you have concerns about his diet or just want to know how to groom your cockapoo. Sugarbear Cockapoos wants to know that each puppy will be well cared for, and they'll help make that happen in any way they can!
Sugarbear Cockapoos Details
4. DJ's Cockapoo Babies
DJ's Cockapoo Babies is located in Rusk, Texas, and they specialize in cockapoos, maltipoos, and shihpoos. They're one of the best breeders of cockapoo puppies in Texas, but they're a small breeder. That means dogs will only be available at certain points throughout the year. You'll want to express interest in dog ownership early on to be put on the waitlist for a puppy. 
DJs Cockapoo Babies are home-raised, and you can view pictures of your puppy's home environment on the website. Visits are available by appointment only, and you'll usually need to be on the waiting list for a dog in order to visit the kennel. Once you're there, take the opportunity to get to know the team! Ask them any questions you may have about breeding rights, vaccinations and vet checks, and the puppy's socialization. 
DJ's Cockapoo Babies Details
5. American Cockapoo Club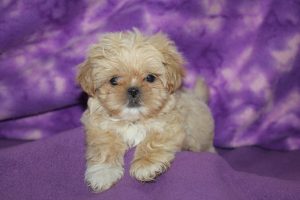 American Cockapoo Club isn't a breeder, per se, but members who are registered with the organization can list their services. If you're looking for cockapoo puppies in Texas, this is a wonderful place to begin. Just click "breeder list" and select your region. Texas breeders are updated regularly, and you can find a kennel near your home. 
The American Cockapoo Club takes their membership requirements seriously! To join, a breeder must adhere to high standards of breeding and care for their dogs. Your dog will be vet-checked, vaccinated, wormed, and raised in clean and safe conditions while in the care of their breeder. 
Each cockapoo breeder sets their own price for dogs – you'll have to contact them directly. In addition, you'll want to ask about your dog's training, socialization, and health guarantee before you put a deposit on a dog. 
American Cockapoo Club Details
6. Petland Texas
The last resource on our list of cockapoo puppies in Texas is Petland Texas. They're not a traditional breeder but a pet store. However, they have a strict policy against puppy mills, so you can be confident that the puppy you purchase will be coming from a safe and healthy place. 
Ask the Petland staff to see your puppy's pedigree. You should be able to view vet records and genetic testing of both your puppy's parents and your dog. Then, you'll want to spend a bit of time playing with your dog! This is the fun part, but you'll want to make note of how your pup interacts with you (and your family members) before you decide to bring him home. A wiggly, bright-eyed puppy is an indicator that your dog is healthy and happy.
There are several Petland locations across Texas, so choose the one that's most convenient for you. Financing is available for those who qualify; ask the staff for details on how to apply. 
Petland Texas Details
Conclusion For Cockapoo Puppies For Sale in Texas
If you've chosen to add a cockapoo puppy to your family, that's a big decision! You'll want to make sure your pup is healthy and is coming from a safe environment. Begin with the breeders on our list, then interview them and meet the dogs, if possible. There are dozens of cockapoo puppies for sale in Texas – all you need to do is find the one that's right for you!
Related: When is a Cockapoo Full Grown, Best Brush For a Cockapoo, and Best Cockapoo Dog Names.
To learn more about the Cockapoo breed, watch "Why Get A Cockapoo" from Dog World down below: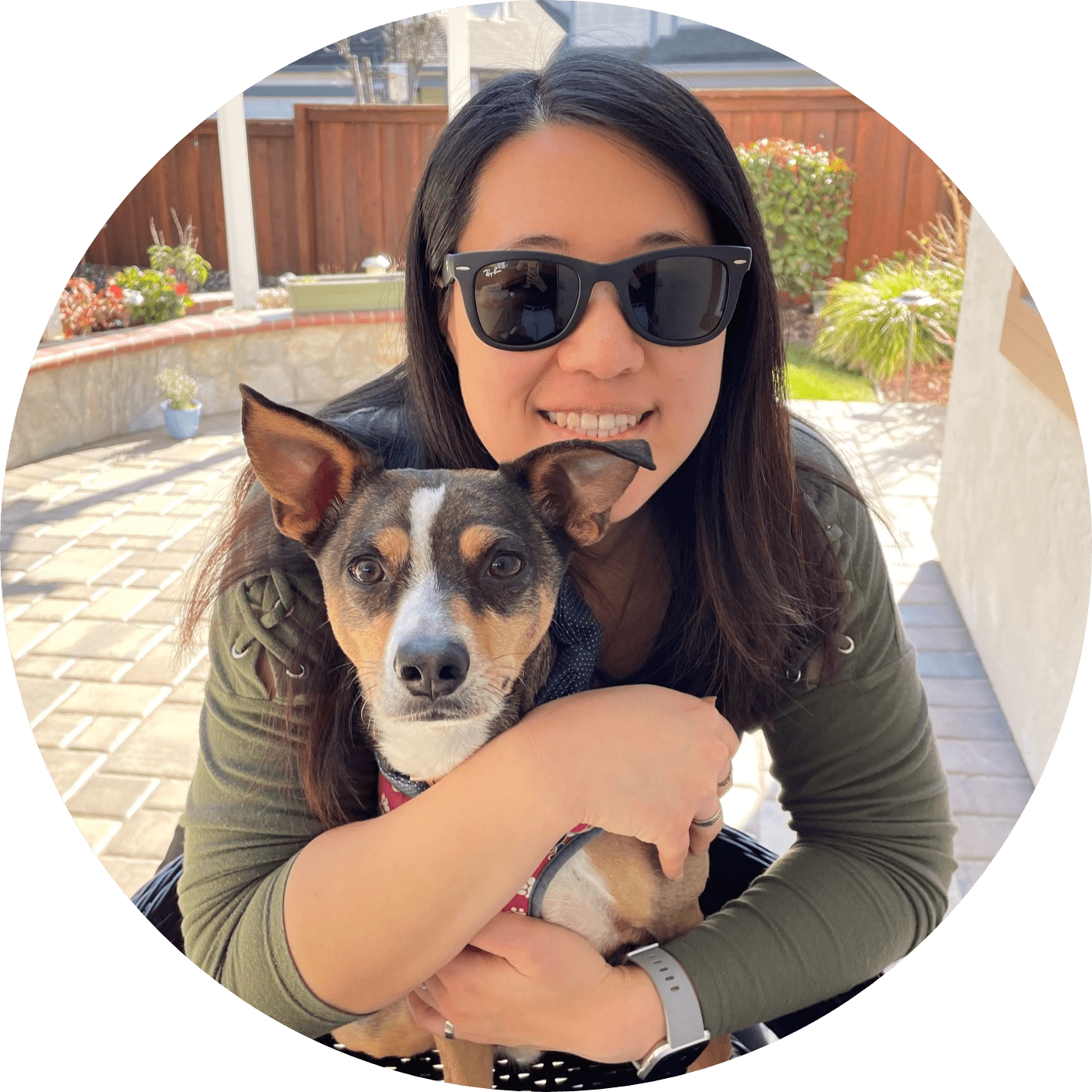 Dr. Sabrina Kong graduated from the Royal Veterinary College in England in 2016 and has been working at a small animal clinic in Northern California since then. She grew up in the Bay Area and got her bachelor's degree from Cal Poly San Luis Obispo. She also became a Certified Canine Rehabilitation Practitioner through a program at the University of Tennessee.
When she isn't in the clinic taking care of her four-legged patients, she enjoys traveling and trying new foods with her friends and her three-legged dog, Apollo. She adopted Apollo from her clinic when he was a puppy with numerous health issues. Dr. Kong truly cares about taking care of animals.