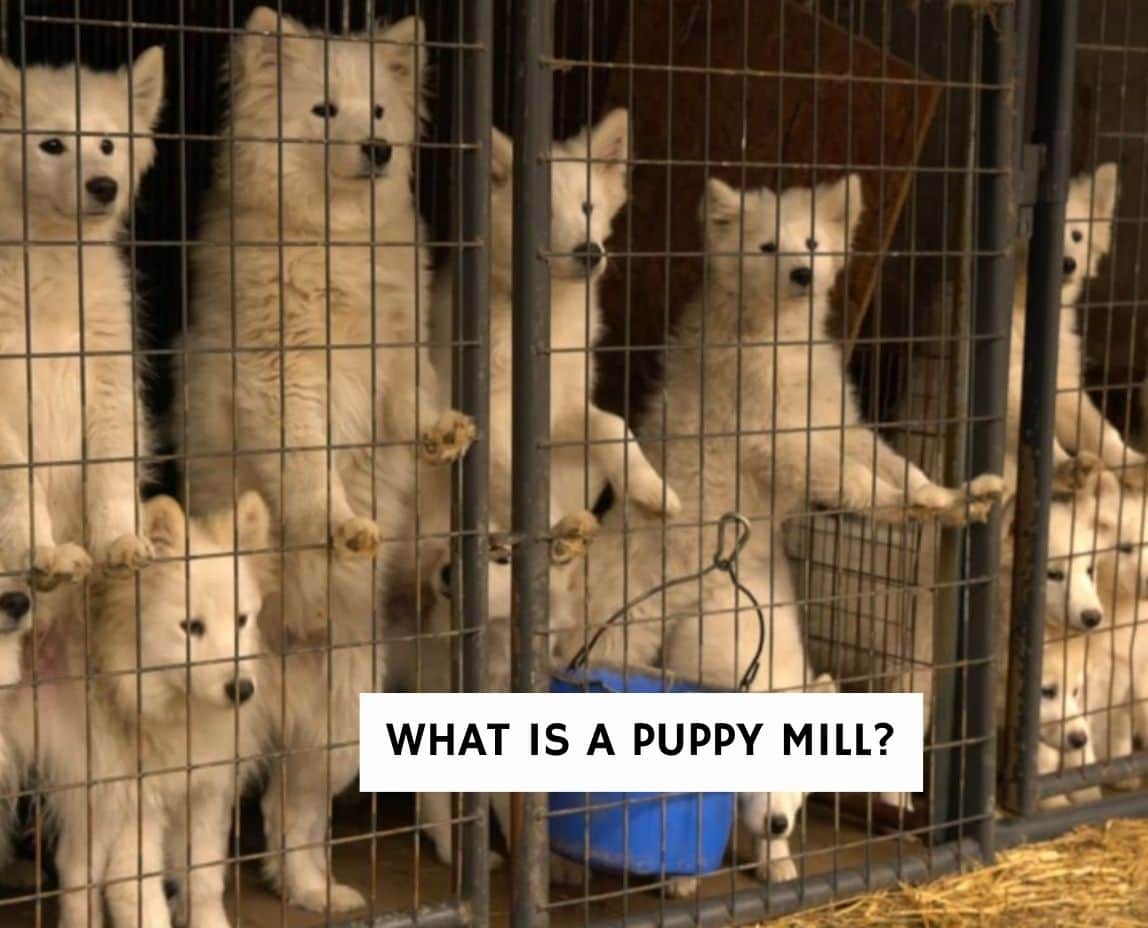 There's a dark side to puppy mills that every single person should know about. It's an unethical practice that needs more awareness. If you didn't know, puppy mills are mostly 'dog breeders' breeding puppies for profit. Not only that but most of the time, these puppies are kept in cruel conditions. Imagine raising a puppy yourself. It takes a lot of work.
Now imagine one or two people raising countless puppies without them getting enough love and proper care. These puppies are neglected and kept in harsh environments. Sometimes, these puppies aren't even sold. What do these puppy mills do with unsold puppies? How do you even spot a puppy mill? There's much more to it than that, and our team will go further in-depth about the topic.
Before scrolling down this guide "What is a Puppy Mill," check out these helpful dog articles: How to Make a Dog Gain Weight Fast and How To Tell If Your Dog Has a Broken Leg?
What Exactly is a Puppy Mill?
When you hear the term puppy mill, it is a term that describes a puppy farm. There are good dog breeders, and there are bad dog breeders. Puppy mills are seen as lousy dog breeders because they focus primarily on profits and quick breeding. The parent dogs from these puppy mills don't get the proper rest it needs after giving birth and puppies are quickly rushed to sell. Rushing to sell these puppies would mean lowering the prices of these dogs at a cost that seems too good to be true. There are scenarios of puppy mills breeding more puppies immediately after selling the current ones without giving the mother dog any rest.
You can use this list below to help identify any possible red flags that you're dealing with in a puppy mill:
The puppy you found appears to be extremely cheap. Generally, a cheap puppy should raise suspicions. When you encounter this situation, it's best to ask the breeder why the puppy you're purchasing is cheap.
If you're planning to visit the breeder and your potential dog, observe the dog's living environment. Then, you should read the reviews online. Many dog breeders list their business on Facebook, Yelp, Google pages, and other platforms. You should do your research to read up on these reviews.
These "breeders" are selling puppies less than six weeks old, which can be a huge health concern for the puppy.
Remember that this list doesn't 100% guarantee you that you're dealing with a puppy mill. However, encountering these situations will require you to do your due diligence on the dog breeder. You can do your research on breeders by visiting your potential dog's current living environment, read reviews on the breeder, interview the breeder, and check the breeder's social media.
More Dog Guides: How to Get Your Dog to Respect You.
Puppy Mill vs. Breeder
There's a vast difference between a puppy mill and a legit dog breeder. One is trustworthy, and one is not. You understand what puppy mills are but what makes them different from actual breeders? An honest breeder will have passion for their dogs, provide you detailed information about the puppies, and provide these dogs with a livable and fun environment. Unlike puppy mills, genuine dog breeders will answer all of your questions and will guide you through the process of raising your dog.
Some dog breeders will even contact you months after bringing home a puppy. However, keep in mind that the cost won't be cheap. Reputable breeders will usually provide their puppies with shots and medical exams before letting them live with their future owners. There are scenarios where a dog breeder will even interview you to ensure that you're qualified to raise a dog. As you can see, there's an enormous difference between a puppy mill vs. a natural dog breeder.
More Dog Guides: How to Cure Parvo Without a Vet For Dogs.
How Do You Know If You're Dealing With a Puppy Mill?
Like we mentioned above, you have to pay attention to red flags. For instance, there are many types of "designer" dog breeds or purebred dogs. When the puppy you're planning to take home is under six weeks old, that means the breeder isn't extra cautious. Puppies don't usually get sold until they're over six weeks old for health reasons. When a puppy sale is too easy, you'll have to be extra cautious with who you're dealing with.
More Dog Guides: What Are Dog Withers and How Much is a Puppuccino at Starbucks?
What Do Puppy Mills Do with Unsold Puppies?
Here's a scenario when it comes to puppy mills having unsold puppies. What exactly do they do with them? With unsold puppies, puppy mills will keep lowering the price until it's cheap enough. However, not all puppies are purchased due to other unfortunate problems like congenital disabilities. Therefore, unsold puppies will also be sold to pet stores. These businesses will likely purchase the puppies at a meager price to resell to their customers.
More Dog Guides: How to Deworm a Puppy Naturally.
Conclusion For "What is a Puppy Mill?"
It's not always easy spotting puppy mills. After all – everything happens behind the scenes. Every future dog owner's job is to do their in-depth research or due diligence on the breeders. If you do encounter a puppy mill, we highly recommend avoiding it. One of the reasons we say avoid puppy mills is that if you support them, their practice of keeping their businesses alive will continue. If you're searching for a puppy, we wish you the best and do whatever possible to avoid supporting these unethical businesses. We wish you the best on your journey to introducing a puppy into your home.
To introduce a dog into your home, check out these guides:
You can learn more about puppy mills by watching "What is a Puppy Mill" from TeachineHumane down below: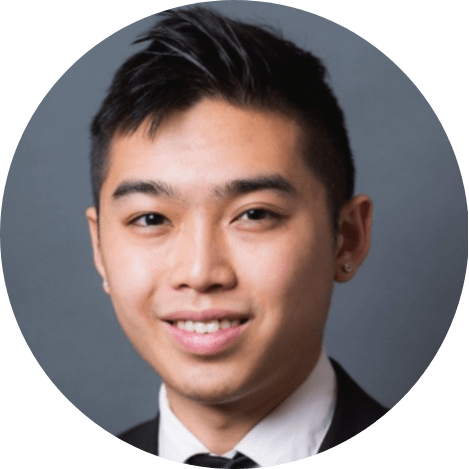 Andy is a full-time animal rescuer and owner of a toy doodle. When he's not saving dogs, Andy is one of our core writers and editors. He has been writing about dogs for over a decade. Andy joined our team because he believes that words are powerful tools that can change a dog's life for the better.
Why Trust We Love Doodles?
At We Love Doodles, we're a team of writers, veterinarians, and puppy trainers that love dogs. Our team of qualified experts researches and provides reliable information on a wide range of dog topics. Our reviews are based on customer feedback, hands-on testing, and in-depth analysis. We are fully transparent and honest to our community of dog owners and future owners.