You've stumbled across the term "dog wither," which now led you to this guide. Here's a question we have for you regarding dog withers. Have you ever wondered about the most accurate way to measure your dog's height? Your dog's withers are what will help you get the most precise measurement possible. These are the areas of your dog in which they stand the highest (aside from the neck and head).
To get an accurate measurement, you will need to know how to identify your dog's withers correctly. This is how dog breed standards are distinguished. If you plan on showing your dog in the ring, measuring from the withers is mandatory. Below you will find everything you need to know about your dog's withers and why they are so important.
Before scrolling down this guide "What Are Dog Withers," check out these helpful dog questions: What Are the Black Spots Near My Dog's Privates and Why Does My Dog Groan When I Pet It?
What Are Dog Withers?
A dog's withers are the tallest point on its body, besides the neck and head. Withers are the ridge found between your dog's shoulder blades and at the back of the neck. This is where dogs will be measured for height. However, it is essential to note that a dog must be standing to find the withers and get an accurate measurement. If your dog has a shorter coat, it will be easier to find its withers, as you may be able to do this just by looking at the dog. However, if your dog has long hair, it may be harder to find its withers. Do not worry, though; as long as you search in the right spot, you should be able to find them regardless of the length of their hair.
Other Helpful Dog Products: Best Flea Collar For Dogs and Best Dog Vibration Collars.
Why Are Withers Important For Dogs?
As we mentioned above, it is essential to identify your dog's withers if you ever need to measure its height. The withers are the highest point of your dog's body which is why this is the perfect place to measure. Measuring your dog at the withers instead of at its head is crucial in gaining accurate information. This is because when measuring your dog, it is likely to move its head. However, the withers are a fixed point on the body, so they cannot move when measuring.
Why is Measuring Your Dog Important?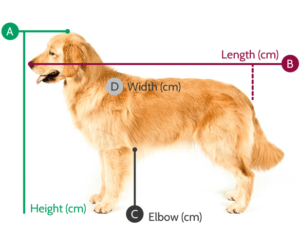 Now you may be wondering why you would have to measure your dog's height at all? Well, there are many practical reasons for measuring your dog. Between buying your dog accessories to finding the proper crate, proper measurements are essential to your dog's comfort and sometimes even its health. Below you will find a list of practical reasons you may want to measure your dog's height.
Health
The height of your dog's withers is also the determining factor in whether your dog is considered small, medium, or large. You might not find this information particularly useful, but it is essential information. For example, suppose your dog is suffering from a medical emergency, and you call a medical professional. In that case, they will need to know the most accurate information possible to treat your dog correctly.
This includes medications and anesthetics based on weight and height. Additionally, knowing your dog's height from a young age helps vets predict your dog's growth as an adult. This prediction can help you plan for common ailments that affect dogs of different sizes. For example, taller dogs develop leg issues more often than shorter dogs. Therefore, keeping track of your dog's height means you can implement preventative measures that will help your dog in the future.
Showing Your Dog
Knowing your dog's proper height at the withers is also mandatory if you plan to show your dog in a competition ring. This height will qualify your dog in its breed category. If you don't know it beforehand, you risk disqualification at the show if your dog does not fit the requirements. If you decide to show your dog, use a wicket to measure height as these are the method of measurement preferred by dog competitions.
Accessories
One of the most common reasons why you would want to measure your dog accurately is purchasing accessories. For example, dogs require a collar and harness that fit perfectly to their body. Therefore, knowing your dog's measurements helps you choose the right accessories. If your dog's collar or harness does not work correctly, it can cause discomfort or pain.
Sometimes, the dog can take off ill-fitting collars or harnesses, which is a hazard as dogs can run away. Additionally, if you live in a cooler climate, you may want to purchase your dog a jacket. Knowing your dog's measurements will help you find a well-fitting coat for your puppy, ensuring that it is adequately protected against the cold. It's also a bonus if you plan to get your dog fashion outfits.
Dog Accessory Recommendations: Best Tactical Dog Backpack.
Crate
If you decide to crate train your dog, knowing its proper height is essential. If a crate is too small for a dog, it will be cramped and uncomfortable. On the other hand, a crate that is too large for a dog means your dog may be prone to accidents. This is because crates that are too large allow the dog to go to the bathroom while also having room to move around in a different area. Therefore, a crate should be chosen based on your dog's height which is best measured at the withers.
Dog Crate Recommendations: Best 72-Inch Dog Crate and Best Double Door Dog Crates.
Food
Choosing dog food might seem like a daunting task, especially with the copious amount of options available. However, most dog foods create products tailored for specific-sized dogs. Therefore, knowing your dog's height can help you narrow down the scope of your choices. Additionally, dog foods are tailored to specific sizes to ensure your dog receives the proper nutrients it needs. This is why knowing your dog's height can help you choose the right food and help your dog live the healthiest and happiest life possible.
Dog Food Recommendations: Best Dog Foods for Joint Health and Best Dog Food with Vitamins and Minerals.
How Do You Measure a Dog Using Withers?
Now that you know what withers are and how essential they are for measuring your dog, it is time to look at how this measuring should happen. These easy steps will ensure you are getting the most accurate measurements for your dog.
Ensure your dog is standing while measuring. Have your dog stand next to a wall for the most accurate measurement. It is essential that when measuring your dog that it is standing still. The movement will lead to inaccuracies in measurements.
Find your dog's withers (remember, this is the spot between the shoulder blades and at the back of the neck).
Take a level and place it across your dog's withers and against the wall. The bottom part of the level touching the wall will accurately represent your dog's height.
Using a tape measure, measure from the ground up to the spot on the wall you marked with the level. This will be your dog's height.
Conclusion For "What Are Dog Withers"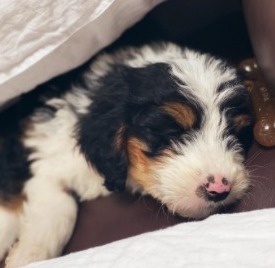 Now you know everything there is to know about dog withers. This spot between your dog's shoulder blades is responsible for determining your dog's height. You may not think your dog's height is crucial information. However, there are many practical reasons to know this measurement, such as health, accessorizing, and safety. So, if you don't know your dog's height yet, what are you waiting for? Now you know what you need to do to find your dog's withers to measure it.
For more helpful dog questions from WeLoveDoodles, you can check out:
To learn more about how dog withers are used, watch "How To Measure a Dog" from YouTube down below: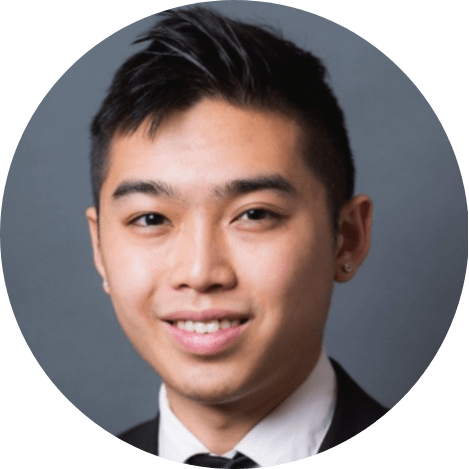 Andy is a full-time animal rescuer and owner of a toy doodle. When he's not saving dogs, Andy is one of our core writers and editors. He has been writing about dogs for over a decade. Andy joined our team because he believes that words are powerful tools that can change a dog's life for the better.
Why Trust We Love Doodles?
At We Love Doodles, we're a team of writers, veterinarians, and puppy trainers that love dogs. Our team of qualified experts researches and provides reliable information on a wide range of dog topics. Our reviews are based on customer feedback, hands-on testing, and in-depth analysis. We are fully transparent and honest to our community of dog owners and future owners.