If your companion groans right after you rub it, you'd probably wonder: "Why does my dog groan when I pet it?" Imagine being welcomed by your beloved pet first thing when you enter your home. No matter how your day went, your dog is always excited to see you. That is perhaps one of the biggest joys of being a pet owner. For most of us, petting is an automatic response to this affectionate greeting. However, you may wonder why your dog groans when you pet it. Don't be alarmed. It is an entirely natural reaction. Let's take a closer look at how your dog communicates.
Before scrolling down this article, there are other questions you might be interested in: Why Does My Dog Follow Me Around And Not My Partner and Why Does My Dog Lick My Eyes?
What Does Groaning Mean For a Dog?
Since dogs can't speak, touch is a significant aspect of their communication. Petting is part of this remarkable language shared by pet owners and their dogs. Most dogs love to be petted, and dog owners love to indulge this need for touch. What are you saying to your dog when you pet your companion?
Greeting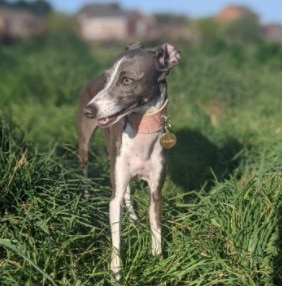 Petting is an excellent response to a canine "Hello!" Reciprocate your pet's warm welcome by gently patting its head or briskly rubbing its shoulders. Your dog is almost always glad to see you, but they are ecstatic when they feel your touch. When you pet your dog, you use the sense of touch to acknowledge them and express how you feel.
Praise and Reward

Dog owners get the opportunity to praise their dogs by petting them. It is necessary to give positive reinforcement when they do something right. Aside from using your words, you can also use physical affection to do this. If you do not pet your dog in such instances, your companion might think you don't care. You will end up hurting its feelings. The next time your dog makes you proud, pet it as a reward.
Comfort and Soothe
Your pet may become stressed or unhappy for various reasons. Your companion might be startled by thunder or afraid of the sound of the vacuum cleaner. Moving to a new house or going to the vet might be upsetting for your pet. When this happens, your dog will most likely try to seek your attention. Pet it for reassurance. This is a concrete way to show that you love and care for your dog.
Sometimes, a dog's energy level is extremely high. Good thing your touch can keep it grounded and calm. If your dog seems frantic or overly excited, pet it until it settles down. Petting works wonders when your pet seems anxious or afraid. The worst thing you can do in these situations is to ignore or avoid your pet.
More Dog-Related Questions: What Does it Mean When My Dog is Barking in its Sleep and When Do Puppies Start Barking?
Why Is Your Dog Groaning?

Unlike humans, dogs have limited means to communicate. However, if you have been a dog owner for a long time, you will understand your pet without any difficulty. You've probably had lengthy conversations with your pet, all without it uttering a single word. A dog's eyes, bark, and actions can be pretty expressive. Aside from noises, your dog can also communicate by running, smiling, and jumping. Often, your pet will rely on groans and moans to do all the talking.
Does your dog do this when you pet it? Here's what your dog is saying:
1. "I Am Delighted!"
If you pet your dog and he reacts by closing its eyes and groaning loudly, then it means your dog is delighted. This usually happens when you return home after being away the whole day. Simply put, this sound indicates your dog is happy to be in your presence. Your dog is saying, "I feel great! Please continue petting me. I am so glad that we are together again."
When your pet is happy with your petting, your companion will usually roll over the minute you start. Your companion may also push its nose into your hand, paw your arm, or rub its head against your leg. However, if your dog's eyes are open while groaning, that means there is something that is bothering your dog. Your dog might need something from you.
2. "I Am Sick or Hurt"
When your dog is in pain, your companion might lie down with a soft groaning sound. This needs to be taken seriously. Is your dog limping or walking differently? Check if your dog has any external wounds. Factor in your pet's age and any recurring medical issues. Your dog's groans may signal abdominal pain or any of these conditions:
ascites or excess abdominal fluid
growing pains in puppies
arthritis
serious internal injury
possible organ failure
If your dog's groaning increases in frequency, you must take your dog to the vet.
3. "I Am Tired"
If your dog has had a long tiring day, that's when they groan. This is especially true after a grueling activity. When they are exhausted, dogs emit a soft groan, curl into a ball, and close their eyes. This isn't something to be scared about. Just like people, dogs also get tired and feel listless after too much exertion. However, they cannot get a glass of water or chill in front of the TV the way we usually do.
4. "I Am Sleepy"
A dog may utter a groan or deep sigh as they doze off. Your companion may circle its bed and stretch before falling asleep. It's extra cute when a puppy does this. This is the equivalent of a vast human yawn.
Dog Bed Recommendations: Best Dog Bunk Bed and Best Elevated Dog Bed.
5. "I Am Disappointed"
If you do not get what you want, you'd probably sigh deeply or give a heartfelt groan. This is a trait that humans share with their canine friends. Your dog might be saying, "Oh well, I give up." If you refuse to play with it or fail to pay attention, expect your dog to do this.
If you wish to encourage this behavior, make sure you react to its groans and noises. You can say something as simple as, "Okay, I understand." You can continue petting it so long as your dog does not avoid your touch. Is your dog silent while you pet it? That's fine. Some dogs are more vocal than others. It depends on your pet's personality and preferences.
Where Should I Pet My Dog?

It depends on what your dog companion enjoys. Dogs often have a particular place where they like to be petted. Most dogs like quick or gentle pats on these areas:
shoulders
beneath the ears
neck
under the jaw
belly
The key here is to observe your dog's response to petting. Over time, you'll soon figure out which body part makes your dog jump for joy and which ones you need to avoid. Do not pull your dog's tail or ears, as this can be painful. Before you touch an unfamiliar dog, crouch down and offer your hand for sniffing. Make sure you have their owner's permission to do so.
More Dog-Related Questions: Why Is My Dog Sleep Touching Me and What Can I Give My Dog To Sleep At Night?
Conclusion For "Why Does My Dog Groan"
Petting is part of a dog's love language. It is an honest and genuine way for people to share emotions with their pets without speaking. Keep in mind that you need to be gentle and careful when you do this. Part of your role as a pet owner is to provide physical affection and respond to nonverbal communication. This way, you can effectively meet all of your dog's needs, whether it's physical or emotional. Now's the time to show your dog that it's cherished.
For more dog-related questions and answers, check out:
To learn more why dogs groan, watch "Why Is My Dog Groaning When He Lies Down" from BrightDog Academy Dog Training down below: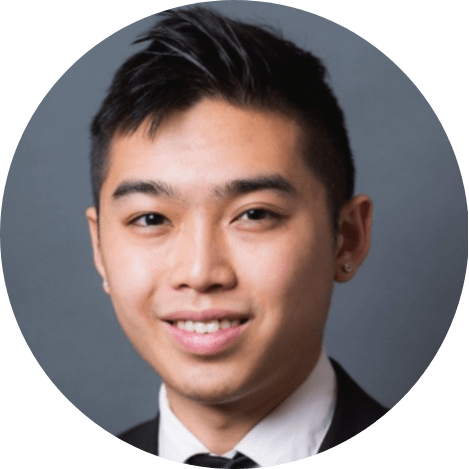 Andy is a full-time animal rescuer and owner of a toy doodle. When he's not saving dogs, Andy is one of our core writers and editors. He has been writing about dogs for over a decade. Andy joined our team because he believes that words are powerful tools that can change a dog's life for the better.
Why Trust We Love Doodles?
At We Love Doodles, we're a team of writers, veterinarians, and puppy trainers that love dogs. Our team of qualified experts researches and provides reliable information on a wide range of dog topics. Our reviews are based on customer feedback, hands-on testing, and in-depth analysis. We are fully transparent and honest to our community of dog owners and future owners.