Before scrolling down our list of ways to find hypoallergenic dog rescues, we have a question for you. Are you looking at getting a pet as part of the family, but the fear of allergy won't allow you? There are so many allergy-friendly dog breeds you can consider. However, not all breeds are guaranteed to be available – it's a shelter, after all. If you are wondering how to adopt a hypoallergenic dog, this guide will help you find a shelter that's close to you and hosts the breeds you want to adopt.
Before scrolling down this guide "Ways to Find Hypoallergenic Dog Rescues," check out our rescue recommendations: Best Dog Rescue in Los Angeles and Best Dog Rescue in San Diego.
What Are Hypoallergenic Dogs?
Knowing what hypoallergenic dogs are, makes you better informed about adopting one as part of your family. Furthermore, knowing the breeds that are considered hypoallergenic will better inform your choice of pet. This article looks at various types of hypoallergenic dog breeds and how you can go about adopting one. 
Hypoallergenic dog breeds are those breeds that are fit for people suffering from allergies. Even though there are no breeds that are 100 percent hypoallergenic, you can still find a dog that'll let you breathe a little easier. 
List of Hypoallergenic Dogs: Small Non-Shedding Dog Breeds and Best Giant Doodle Breeds.
Hypoallergenic Dog Breeds
The following are dog breeds that are considered hypoallergenic. Remember: just because your pup is hypoallergenic doesn't mean he won't shed! Shedding is a natural process for dogs – in fact, it can mean your dog is healthy! 
Poodle: The poodle possesses a perfect combination of elegance and intelligence. Best of all, these dogs have hair instead of fur, making them one of the most allergy-friendly breeds available to American families. 
The Puli: The puli has a distinctive mop of beautiful ringlets, and they shed only very lightly. These dogs are very strong-willed and smart with a fierce spirit, but are also very playful and protective.
Portuguese Water Dog: The Portuguese water dog is a brilliant, hypoallergenic breed. These gentle giants aren't aggressive and will get along with family members of all ages. 
Bouvier Des Flanders: The Bouvier des Flanders is a strong-willed and affectionate breed. They're wonderful watchdogs, but aren't known to be territorial or aggressive once their pack is established. 
Miniature Bull Terrier: Miniature bull terriers look fierce, but these little dogs are peaceful and playful. Their white, short coat is low-allergen and a good option for allergy sufferers. 
Wire Fox Terrier: This sturdy, friendly dog with a mostly white coat is an excellent hypoallergenic breed for singles and seniors. Looking for a charming and upbeat companion? Look no further than the wire fox terrier.
Norfolk Terrier: The Norfolk terrier is a cute little pet that is cuddly and fun-loving. The breed sports a hard, wiry, low-allergen coat that won't bother allergy sufferers.
Tibetan Terrier: A medium-sized but powerfully built hypoallergenic breed, the Tibetan terrier is smart and intuitive. This breed has a long and fine outer coat that can be wavy or straight.
Maltese: This adorable head-turning pet is just so lovable and an ideal hypoallergenic breed. Their low shedding, attractive coat is so charming.
Lowchen: The lowchen is very affectionate and super cool with kids – plus, they are cute and highly intelligent. The lowchen's silky long coat doesn't bother people with allergies.
Bichon Frise: This charming and irresistible hypoallergenic breed is a sight to behold. Its velvet and silky non-shedding white coat will turn heads on neighborhood walks. 
Kerry Blue Terrier: Their soft and dense single hypoallergenic coat qualifies them for this category.
Airedale Terrier: This is a great hypoallergenic dog that's great for families with kids. Their moderately long and tight non-shedding coat with black and tan colors is allergy-friendly.
Scottish Terrier: A very independent and high-spirited companion ideal for a home with kids. The double black coat is soft and dense and proves to cause few problems for allergy sufferers.
Standard Schnauzer: Robust and squarely built, the schnauzer's intelligence and fearlessness make them great companions and watchdogs. Their wiry and tight-fitting hypoallergenic coats will not bother you if you suffer from a dog allergy.
Irish Water Spaniel: This brave and playful pet will make a great addition to your family, especially if you have kids. Their curly and crispy hypoallergenic coat be easily maintained.
The above is not an exhaustive list of dogs that fall under the category of the hypoallergenic breed. You can ask your vet or a trusted breeder about other breeds that fall under this category to make the best choice for you and your family.
Find a more compatible dog breed: Best Barm Dog Breeds For Farms and Outdoors and Dog Breeds That Can Be Left Alone For 8 Hours.
Where Can I Find Hypoallergenic Dog Rescues?
Now that you're aware of some of the most widely adopted hypoallergenic breeds, it's time to find a shelter near you! Here are a few options you can look into when it's time to bring your new baby home. 
1. Rescue Groups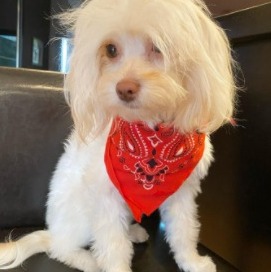 When you spend time volunteering at your local rescue group, you'll get to know quite a few hypoallergenic pups! A good example of one such group is the AKC Rescue Network. There are certainly others near you, though, so perform a quick Google search for "poodle rescues" or another breed. 
Once you find a shelter you're interested in, check it out through a service like CharityWatch. If the shelter is legit, go ahead and sign up to volunteer. A majority of these rescues are not-for-profit, so your time will be well spent and greatly appreciated! 
Should you find a dog you'd like to bring home, the adoption process is usually straightforward. Fill out an application, pay an adoption fee, and bring your dog home! Best of all, many adoption fees are tax-deductible. Speak with a financial professional to confirm this is the case for you. 
2. Local Shelters
If you're dreaming of finding a hypoallergenic pet, you can check out local shelters. There's a high probability that your town or parish has a state-run facility. These "pounds" are rarely no-kill shelters, so adopting from these groups will make a tremendous difference. 
Dogs in hypoallergenic dog rescues are usually there through no fault of their own. For instance, your dog may have been surrendered due to the death of an owner. Maybe the pup was an ill-planned Christmas gift. 
State-run facilities typically have less stringent adoption requirements than non-profit or breed-specific rescues. In many cases, you can bring home a new puppy, adult, or senior dog the same day you visit. 
3. Be A Volunteer
Volunteering at the rescue group or the local shelter puts you in a better position to adopt one easily. This also gives you the opportunity to get advice at the shelter on how to go about your hypoallergenic breed. Furthermore, this can inspire you to pay regular visits to the shelter, so you can be one of the first to know of new arrivals!
4. Social Media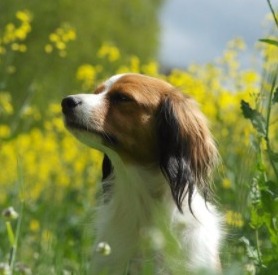 Social media platforms are now resources you can use to obtain just about anything you can dream of. Sites like Facebook are also great ways to find hypoallergenic dog rescues.
Think about it: many dog rescues and shelters are operating on a tight budget. Social media is their saving grace, allowing these organizations to advertise their adoptable dogs at no cost to them!
Search social media for the hypoallergenic breed of your choice and you'll be connected with groups, pages, and even individuals who are looking to rehome their pets. Of course, you'll want to do a little bit of screening to make sure the dog you bring home is healthy and has been checked by a veterinarian. 
Related: Top Rescue Goldendoodles For Adoption.
Things to Consider Before The Rescue
Are you absolutely certain you're ready to find a hypoallergenic dog rescue?
Adopting a dog of any age is a huge responsibility. Of course, owning a puppy is like having a baby or a toddler. They need constant attention, and boy do they make a mess! Senior dogs are similar in that they may have special needs. And even an adult dog from a rescue can have a checkered past – he or she may need a bit of TLC before becoming a well-adjusted family member. 
Consider the following:
Grooming: Brushing and trimming your pet's coat is highly necessary, especially for allergy sufferers; this will help minimize shedding. Keeping your dog clean will make him look great, but will also work wonders for your allergies!
Training: No matter the breed, your dog's manners will improve with training. If you have time and experience, you can do this on your own. Alternatively, you'll need to consider the cost of professional obedience training for your dog. 
Feeding:  Investing in high-quality dog food and occasional treats plus getting them toys. This should be planned into your budget before you visit a hypoallergenic dog rescue.
Exercise: Exercising your pet is critical to his health! Prior to adopting a dog, you'll need to consider the amount of time you're willing to spend exercising your dog. Choose a breed accordingly. 
Vet Care: Vaccinations, wormers, microchips, and spaying or neutering… these all cost money! Despite the expense, however, the procedures are important to the health of your dog. Consider the cost of vet care for your dog before you adopt a new family member.
Helpful Guides: Tips For Choosing a Good Dog Food and Rare Dog Diseases Every Owner Should Know.
Conclusion: Ways To Find Hypoallergenic Dog Rescues
Hypoallergenic dog rescue is not a bad idea once you know what you are setting out to get. Working with local shelters around and rescue groups can help get one easily, especially after the Christmas break. Most importantly, please be sure you have enough time on your hand to accommodate this new addition.
Frequently Asked Questions
Where can I find a hypoallergenic puppy?
Petfinder and We Love Doodles are good places to start your search. Adoption from dog rescues is another wonderful option. Rescue groups often have Doodles up for adoption. Social media platforms often feature hypoallergenic dog rescues that offer companions for adoption. Some of these may be Doodle pups or adult dogs.
Before adopting or purchasing a Doodle breed, you should think about whether you have enough time for training and exercise and the ability to pay for veterinary care when needed.
What is the 333 rule for rescue dogs?
The 333 rule means three days, three weeks, and three months. During the first three days, your rescue dog may feel overwhelmed by his new surroundings and new pets and people. This should be a time of transition where you allow your pup to get used to being in their new homes slowly.
Before bringing home your new best friend, you'll need to consider the 333 rule: giving your dog space in the first three days and being calm while setting boundaries. There should be no forced interaction. After three weeks, your dog will feel more settled, and after three months will start to trust you and his new home.
Can rescue dogs be hypoallergenic?
Absolutely! You can find a hypoallergenic dog breed at the rescue. You can also put yourself on the wait list at the local rescues in your area and explain that you can only adopt a hypoallergenic dog for health reasons. You may be in luck and find one shortly, or it may take some time.
How do you get a hypoallergenic dog?
You can adopt a dog from hypoallergenic dog rescues or you can purchase one. Breeds like the Poodle, Schnauzer, Frison, Kerry Blue Terrier, and Lhasa Apso are more universally allergenic than other dog breeds. Adopting a hypoallergenic dog is not as difficult as one may think.
Look online, search social media posts, and wait for the list of rescues. You may be luckier with small breeds, but you may also have luck with Facebook and breed-specific rescues. If you don't find a hypoallergenic dog from a rescue, you may need to think about going to a breeder and purchasing a hypoallergenic puppy.
What is the number #1 hypoallergenic dog breed?
The Poodle is still one of the most popular hypoallergenic dog breeds and ranks as a top ten favorite on the AKC list of most popular dog breeds. Today in the US, over 15 dog breeds are low shedding for dog lovers with allergies. The Irish Water Spaniel, Kerry Blue Terrier, Komondor, Havanese, and Doodle mixes make for the best hypoallergenic dog breeds.
For more related helpful guides, you can check out:
To learn more about shelters and how they work, watch "The Friday Shelter Walk" from Friends of the Cuyahoga County Animal Shelter down below: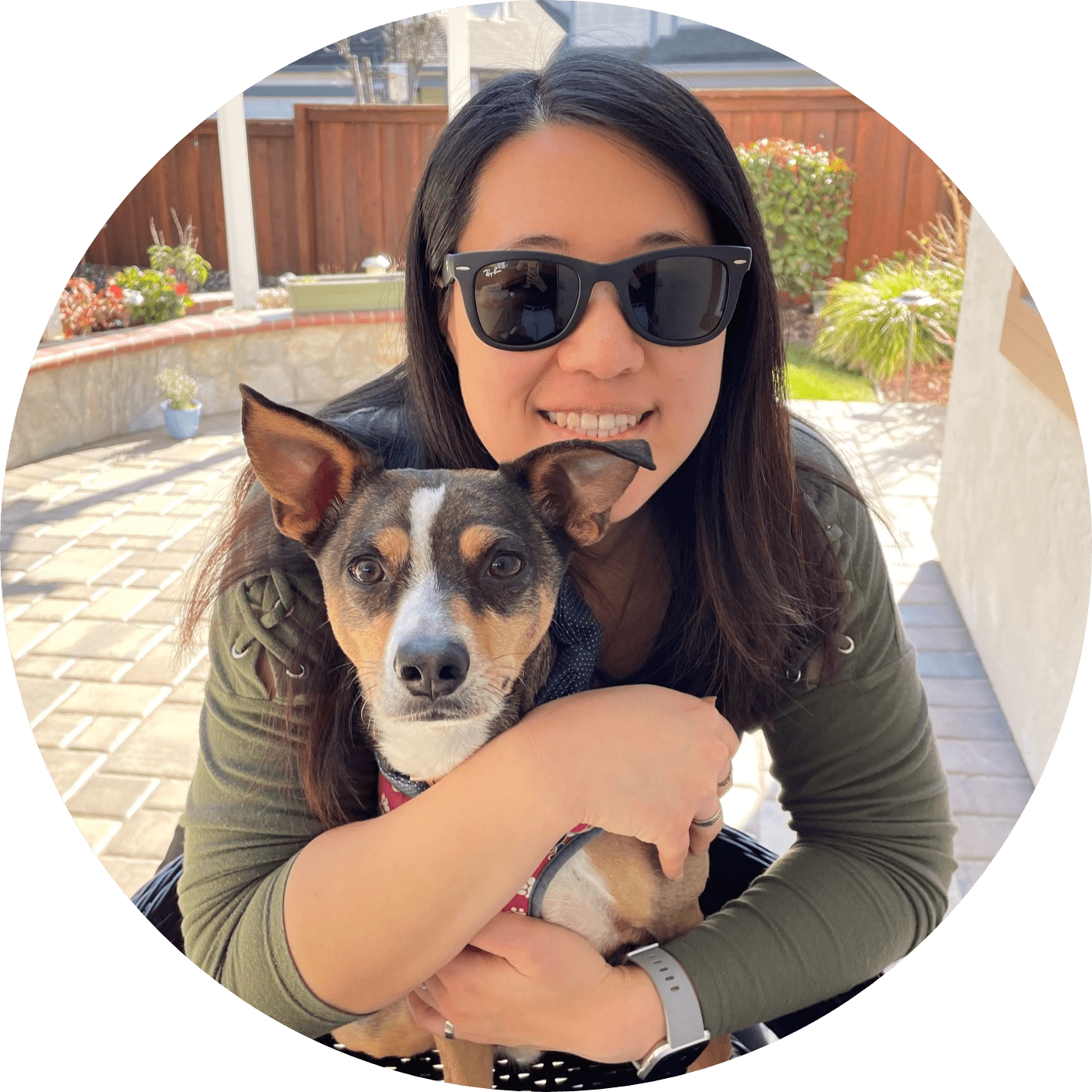 Dr. Sabrina Kong graduated from the Royal Veterinary College in England in 2016 and has been working at a small animal clinic in Northern California since then. She grew up in the Bay Area and got her bachelor's degree from Cal Poly San Luis Obispo. She also became a Certified Canine Rehabilitation Practitioner through a program at the University of Tennessee.
When she isn't in the clinic taking care of her four-legged patients, she enjoys traveling and trying new foods with her friends and her three-legged dog, Apollo. She adopted Apollo from her clinic when he was a puppy with numerous health issues. Dr. Kong truly cares about taking care of animals.