Before scrolling down our list of ways to find hypoallergenic dog rescues, we have a question for you.
Are you looking at getting a pet as part of the family, but the fear of allergy won't allow you?
There are so many
allergy-friendly dog breeds
you can consider. However, not all options are guaranteed because it's a shelter, after all. If you are wondering how to adopt a hypoallergenic dog, this guide will help you find a shelter.
Before scrolling down this guide "Ways to Find Hypoallergenic Dog Rescues," check out our rescue recommendations: Best Dog Rescue in Los Angeles and Best Dog Rescue in San Diego.
What Are Hypoallergenic Dogs?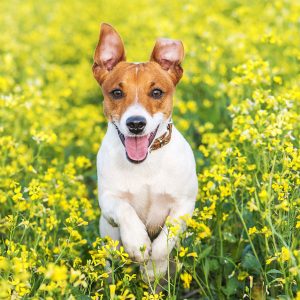 Knowing what
hypoallergenic dogs
are, makes you better informed about adopting one as part of your family. Furthermore, knowing the breeds that pass for a hypoallergenic will better inform your choice of pet. This article looks at various types of hypoallergenic dog breeds and how you can go about adopting one. Hypoallergenic dog breeds are those breeds that are fit for people suffering from allergies. Even though there are no 100 percent hypoallergenic dogs, these categories of breeds are right for the allergy sufferer. Adopting one should not be a difficult task when you know how to go about it.
List of Hypoallergenic Dogs: Small Non-Shedding Dog Breeds and Best Giant Doodle Breeds.
Hypoallergenic Dog Breeds
Poodle, Puli, Portuguese water dog, Bouvier des Flanders, Miniature Bull Terrier, Wire Fox Terrier, Norfolk Terrier, Tibetan Terrier, Maltese, Lowchen, Bichon Frise, Kerry Blue Terrier, Airedale Terrier, Scottish Terrier, Standard Schnauzer, Irish Water Spaniel, etc.
Poodle: Elegance meets with smartness is what can be said about this breed with a low-allergen coat. The Poodle's curly coat with minimal shedding makes it a suitable hypoallergenic breed you can consider.
The Puli: Their adorable and distinctive mop-like non-shedding coat qualifies them for the hypoallergenic breed. They are very strong-willed and smart with a fierce spirit also very playful and protective.
Portuguese Water Dog: This is one brilliant hypoallergenic breed you can adopt to be a part of your family. They are very friendly and not very aggressive or territorial like other breeds; they are great.
Bouvier Des Flanders: Very strong-willed and affectionate breed you can think of getting for a watchdog; they are calm and not aggressive.
Miniature Bull Terrier: Under their strength and agility appearance lies this peaceful temperament. They have a white, flat glossy short coat that is low allergen and good for allergy sufferers.
Wire Fox Terrier: This sturdy and friendly dog with a mostly white coat is an excellent hypoallergenic breed you can think of adopting. Looking for a charming and upbeat companion? Look no further than the wire fox terrier.
Norfolk Terrier: This sturdy and cute pet is so cuddly and fun-loving. They have a hard and wiry low allergen coat that won't bother allergy sufferers.
Tibetan Terrier: A medium-sized but powerfully built hypoallergenic breed you can consider as the family pet; they are very brilliant and sensitive. They have a long and fine outer coat that can be wavy or straight.
Maltese: This adorable head-turning pet is just so lovable and an ideal hypoallergenic breed. Their low shedding attractive coat is so charming.
Lowchen: They are very affectionate and super cool with kids: they are cute and highly intelligent. Their silky long coat doesn't bother people with allergies.
Bichon Frise: This charming and irresistible hypoallergenic breed is a sight to behold. Its velvet and silky non-shedding white coat keep you staring at them. They are very curious and playful.
Kerry Blue Terrier: Their soft and dense single hypoallergenic coat qualifies them for this category.
Airedale Terrier: A great hypoallergenic dog great for families with kids; they are very playful and friendly. Their moderately long and tight non-shedding coat with black and tan colors is allergy-friendly
Scottish Terrier: A very independent and high-spirited companion ideal for a home with kids. The double black coat is soft and dense and proves no problem to allergy sufferers.
Standard Schnauzer: They are robust and squarely built; their smartness and fearlessness make them great companions and watchdogs. Be sure their wiry and tight-fitting hypoallergenic coat will not bother you if you suffer from a dog allergy.
Irish Water Spaniel: This brave and playful pet will make a great addition to your family, especially if you have fun-loving kids. Their curly and crispy hypoallergenic coat can easily be sported.
The above is not an exhaustive list of dogs that fall under the category of the hypoallergenic breed. You can ask your vet or a trusted breeder about other breeds that fall under this category to make the best choice for you and your family.
Find a more compatible dog breed: Best Barm Dog Breeds For Farms and Outdoors and Dog Breeds That Can Be Left Alone For 8 Hours.
Where Can I Find Hypoallergenic Dogs For Rescue?
Now that you are clear about what hypoallergenic dog breeds are and those that belong to this category, you might wonder how you adopt one. There are a few options you might want to consider highlighted below.
1. Rescue Groups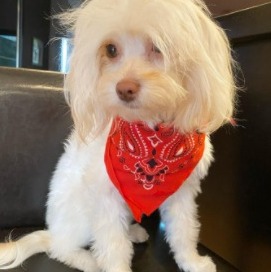 You will be amazed at how many hypoallergenic dog breeds you can get by working with local rescue groups around your area. There is some specific rescue group that deals with adoption arrangements. A very good example of a rescue group is the
AKC rescue network
. Through these groups, you can get different hypoallergenic dog breeds. All you need do is make research online or on social media for rescue groups around you. And if there is none closer to you, ensure you have done your research about the breed before traveling to get your pet.
2. Local Shelters
Your dream of getting a pet can eventually come to pass with you visiting local shelters around you, especially after the Christmas holidays. A lot of people give up the gift of Pets they got for Christmas at the shelter. This is because they realize they cannot deal with a pet at the moment. Some people get more than one dog as a gift, so they give up others at the shelter. While some families who can no longer foster a pet, take them to the shelter to be rehomed with another family.
3. Be A Volunteer
Volunteering at the rescue group or the local shelter puts you in a better position of getting one easily. This also gives you the opportunity to get advice at the shelter on how to go about your hypoallergenic breed. This will also make you pay regular visits to the shelter, so you know new arrivals.
4. Social Media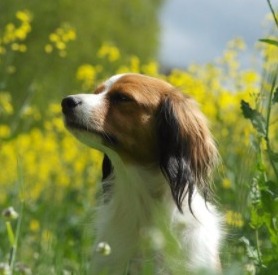 Social media is now a place where you can get just about anything you can think of. Aside from the rescue group's website, their social media platform is another place you can visit to request your hypoallergenic breed. There are specific rescue groups that also use their social media platform to display breeds. All you have to do is to search online for the specific breed of your interest. You might be lucky to get some local groups closer to you. If they are no one close, please make sure research is properly done for what you want before filling out forms.
Related: Top Rescue Goldendoodles For Adoption.
What Do I Consider Before The Rescue?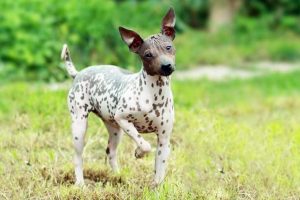 Are you sure about your decision of hypoallergenic breed rescue, especially when they are still a puppy?
This is because it's all-around clockwork as you have to train them and make them suitable for your home. If you have a very busy schedule and are scarcely available, we would advise you to reconsider. Rescuing a hypoallergenic breed comes with a lot of responsibilities which requires a lot of time and patience. You will have to consider the following.
Grooming: Brushing and trimming your pet's coat is highly necessary, especially for allergy sufferers; this will help minimize shedding. Keeping them clean at all-time leaves their coat neat and less shedding.
Training: To get the best of any dog, you have to train them. It would be best if you had time to home training them; this; include potty training, so they don't mess the house up. This takes a whole lot of time and patience.
Feeding: This depends on the type of pet you got. Puppies are not heavy eaters compared to older pets. Investing in high-quality dog food and occasional treats plus getting them toys. This should be adequately planned into your budget.
Exercise: Exercising your pet helps them a great deal as it keeps them balanced and alert. It would be best if you created time for exercise as it is good for their muscles and body.
Trip To The Vet: Screening and vaccination prevent a lot of future occurrences in their health. Screening helps detect whatever can be of concern in their health early enough before it goes out of hand. Vaccination on the other hand, prevent them from bacteria, virus, worms, etc.
Helpful Guides: Tips For Choosing a Good Dog Food and Rare Dog Diseases Every Owner Should Know.
Conclusion For "Ways To Find Hypoallergenic Dog Rescues"
Hypoallergenic dog rescue is not a bad idea once you know what you are setting out to get. Working with
local shelters
around and rescue groups can help get one easily, especially after the Christmas break. Most importantly, please be sure you have enough time on your hand to accommodate this new addition.
Frequently Asked Questions
Where can I find a hypoallergenic puppy?
Petfinder and We Love Doodles are good places to start your search. Adoption from dog rescues is another wonderful option. Rescue groups often have Doodles up for adoption. Social media platforms often feature hypoallergenic dog breeds that are up for adoption. Some of these may be Doodle pups or adult dogs. Before adopting or purchasing a Doodle breed, you should think about whether you have enough time for training and exercise and the ability to pay for veterinary care when needed.
What is the 333 rule for rescue dogs?
The 333 rule means three days, three weeks, and three months. During the first three days, your rescue dog may feel overwhelmed by his new surroundings and new pets and people. This should be a time of transition where you allow your pup to get used to being in their new homes slowly. Before bringing home your new best friend, you'll need to consider the 333 rule: giving your dog space in the first three days and being calm while setting boundaries. There should be no forced interaction. After three weeks, your dog will feel more settled, and after three months will start to trust you and his new home.
Can rescue dogs be hypoallergenic?
Absolutely! You can find a hypoallergenic dog breed at the rescue. You can also put yourself on the wait list at the local rescues in your area and explain that you can only adopt a hypoallergenic dog for health reasons. You may be in luck and find one shortly, or it may take some time.
How do you get a hypoallergenic dog?
You can adopt a hypoallergenic dog from a rescue or purchase one. Breeds like the Poodle, Schnauzer, Frison, Kerry Blue Terrier, and Lhasa Apso are more universally allergenic than other dog breeds. Adopting a hypoallergenic dog is not as difficult as one may think. Look online, search social media posts, and wait for the list of rescues. You may be luckier with small breeds, but you may also have luck with Facebook and breed-specific rescues. If you don't find a hypoallergenic dog from a rescue, you may need to think about going to a breeder and purchasing a hypoallergenic puppy.
What is the number #1 hypoallergenic dog breed?
The Poodle is still one of the most popular hypoallergenic dog breeds and ranks as a top ten favorite on the AKC list of most popular dog breeds. Today in the US, over 15 dog breeds are low shedding for dog lovers with allergies. The Irish Water Spaniel, Kerry Blue Terrier, Komondor, Havanese, and Doodle mixes make for the best hypoallergenic dog breeds.
For more related helpful guides, you can check out:
To learn more about shelters and how they work, watch "The Friday Shelter Walk" from Friends of the Cuyahoga County Animal Shelter down below: