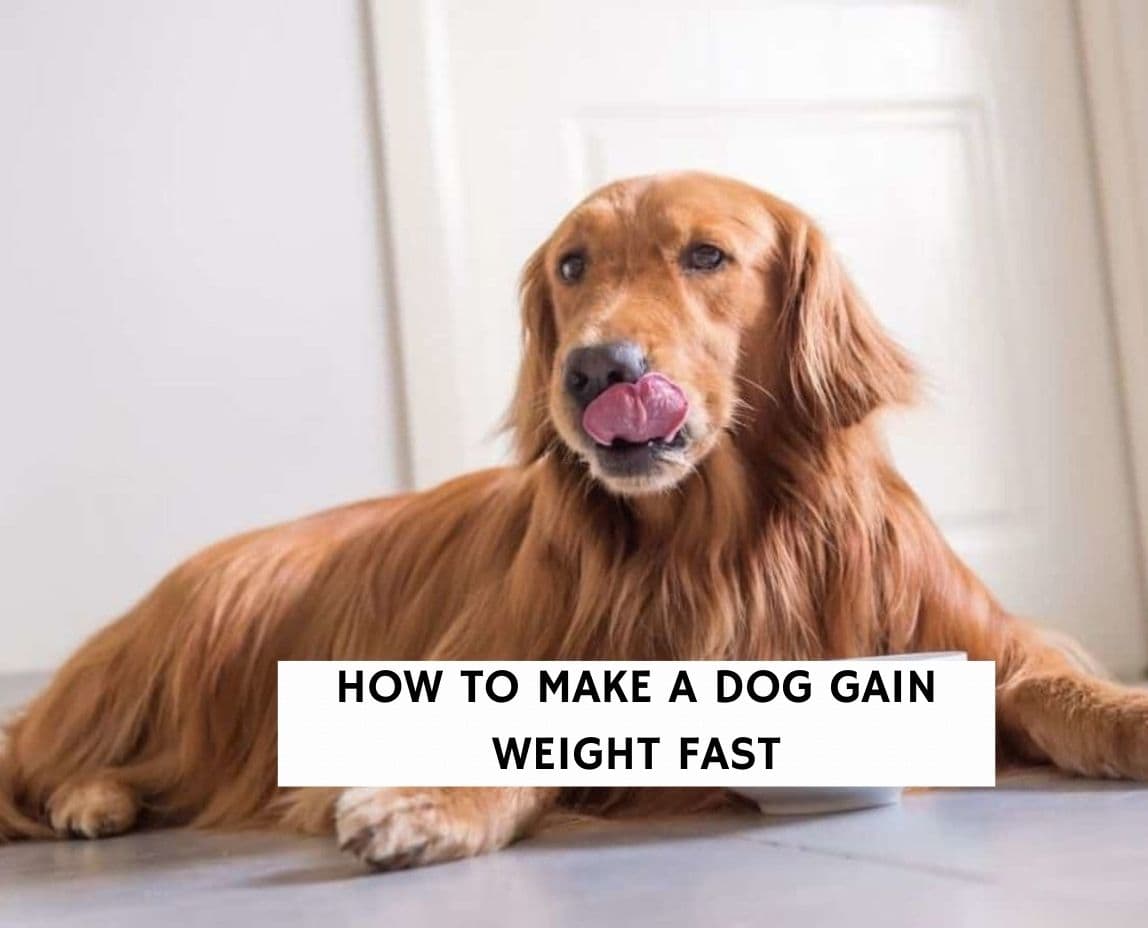 People often try to find ways on how to make a dog gain weight fast. Most often, weight loss can be part of a treatment or wellness update. Things like cutting back on certain foods and increasing activity levels are incorporated to help dogs lose weight. When a veterinarian recommends a dog lose some weight, it's most commonly due to an underlying health condition in which being obese or overweight amplifies the concern even more significantly. Being in a healthy weight range for their age, gender and breed are crucial for them to stay healthy, happy, and live a long, full life.
Yet while most dogs encounter the need to lose weight over time to improve their health, some dogs may experience the opposite health concern. Dogs can also be underweight, meaning that their weight is lower than what is considered healthy for their length, age, and gender. While it would seem that being underweight would not bring on any additional concerns, the lack of weight can cause and perpetuate health concerns for your dog.
Getting your dog to gain weight quickly can be an essential step in getting your dog back to the health and strength they know they're capable of. If your dog is underweight and you need them to gain weight quickly, fortunately, there are some easy ways to do that. To help you take care of your dog in the best way possible, here we share some helpful steps you can take to make your dog gain weight and reach that desired healthy weight range.
Before scrolling down this article "How To Make Your Dog Gain Weight Fast," check out these related articles: Best Foods For a German Shepherd to Gain Weight and How Do I Help a Fat Poodle Lose Weight?
How to Determine Your Dog's Healthy Weight
Before you venture on a mission to make your dog gain weight, it's essential to know what weight the goal should be for your dog. Dogs come in all shapes, sizes, colors, lengths, and personalities. As a result, their weights differ significantly. Typically, you can find helpful guides and other resources that provide the typical weight range for the breed, gender, and age of your particular dog. While all dogs are undoubtedly unique, there are some characteristics they may have in common, which include their weight.
Looking up these charts and comparing your dog's weight to these ranges can be an easy way to determine if they are at a healthy weight or if some modifications in their diet and exercise habits may need to change. Your veterinarian can also be a great resource in knowing what your dog's weight should be.
Other factors like medical history or other diseases or illnesses that your dog has experienced may also affect the health and number on the scale. Keep in mind that these values found online or provided by your veterinarian are general estimates. Your dog's situation may be different based on their health status. Yet if you discover that your dog is underweight, you should consider creating a plan to address their weight deficiency. A dog being skinny can bring some negative consequences.
Related: Reasons For My Unwanted Husky Fat.
Concerns in Being Underweight
When it comes to health and weight management, staying within a healthy weight range is recommended for animals and people. Being at a higher weight for a dog's age and breed can bring on adverse health consequences. However, a dog at a lower weight than recommended for them can also have harmful results. In addition, some clear physical signs would indicate that your dog is underweight. For example, if you can see their ribcage outlined against their skin, it may be a sign that your dog is skinny.
If you can see that their waist is much more narrow than their ribcage, that can be another sign of not being at a healthy weight. As a result of being underweight, they may be missing out on key nutrients and a balanced diet that provides them the energy and strength to live their best life. While most often diet and insufficient nutrients result from underweight, there may also be other underlying concerns that have underweight as a symptom. These conditions may include things like cancer or parasites.
In these situations, it's imperative to track and monitor their health and weight to bring them up to a healthier level.  In addition, factors such as stress or age can also affect your dog's weight. While you may not be able to do anything about the aging, you can help alleviate the stress they are experiencing. For example, if they are just a picky eater, find the foods they enjoy eating and ensure that you have mealtime on hand. While most dogs may have more issues with being overweight than underweight, both extremes outside of a healthy weight range can negatively prevent your dog from living a healthy life.
Related: Is My Chihuahua Too Skinny?
How Can I Get My Dog to Gain Weight?
If you are concerned about your dog being underweight and missing out on strength and key nutrients, there are some helpful steps you can take to help them gain weight safely and in a way that supports their long-term health. Much of these steps revolve around providing packed full of nutrients and can help build up their energy and strength.
1. Pick High-Calorie Foods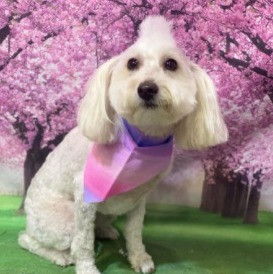 When you're looking for your dog to gain some weight, you'll want to choose foods for them that are worth their time. Foods that are higher in calories may provide more protein and fat, which can help them bulk up in size. So choose dog foods with high protein levels and that can contain foods like chicken or steak. In addition to meat and other protein sources, you may also consider feeding them denser foods such as sweet potato or grains like quinoa which also pack in lots of protein but aren't heavy like meats.
Dog Food Recommendations: Best Wet Dog Food For Small Breeds.
2. Monitor Their Weight
As your dog begins to boost their number on the scale, be sure to keep track of its progress. Know where their weight started and how far they've come in a specific amount of time. This tracking can help you know how things are going if they are gaining weight fast enough, or other things that you should try to consider. Be sure to notice how their progress is going and make changes to your plan if needed.
If your dog is hungry, get them something to eat. You may want to consider adding a snack or two in between mealtimes to help tie them over or give them that extra boost in energy. By snacks, that doesn't mean just treats. Instead, ensure the snacks you provide carry some nutritional value and provide the needed vitamins and nutrients your dog may be missing out on. Another approach you may want to take is to leave dog food out for your pup at all times throughout the day.
This allows your dog to go and eat whenever they are hungry. There may not be set mealtimes, but your dog will eat when they feel hungry. Typically, this is not recommended for dogs as it leads to weight gain. Yet if that is your goal for your dog, it can be a great approach to take. You can also give them smaller portions at mealtime but have mealtimes more frequently throughout the day. For example, if you typically feed your dog just twice a day, try giving them food four or five times a day but in smaller amounts. This can help keep their metabolism up while potentially boosting their calorie count.
Dog Food Recommendations: Best Dog Foods For Joint Health.
3. Add in Different Foods
If your dog tends to be a picky eater, another way to get them to gain weight through eating is by trying out different kinds of food. Perhaps they do like foods but only certain types. Get them to enjoy food again by finding those flavors and textures that they enjoy the most. You may also try feeding them in different ways. For example, try a new plate to put the food on. Try a dish instead of their regular food bowl.
Their curiosity may make them more willing to eat and potentially try something new. You can also mix things up by including fresh foods and wet foods, as long as it's safe for your dog to eat. Try different temperatures and textures of foods as well to determine what they like the most. When it comes to treats, you can also mix things up a bit too. For example, peanut butter can be an excellent option for a special treat. Peanut butter is rich in healthy fat and protein, both of which can help your dog amp up its calories and weight.
Dog Food Recommendations: Best Dog Food with Vitamins and Minerals.
4. Alleviate Stress
If your dog is choosing not to eat out of stress or anxiety, they are experiencing. It's essential to remove those triggers to eat and get the nutrition that they need. Whether it's due to a new environment, new people, or a traumatic experience, find ways to make them calm, cool, and collected to help get their appetite back.
Dog Product Recommendations: Best Dog Bed For Separation Anxiety.
5. Use a Weight-Gaining Dog Food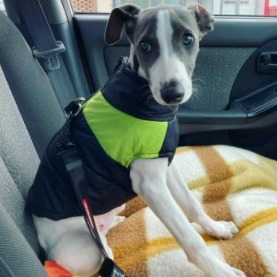 Some dog foods are specifically crafted to provide more protein and other healthy ingredients to boost their health and weight. These are often packed with nutrients and other ingredients that support their weight and overall health as well.
Dog Food Recommendations: Best Dog Food to Build Muscle.
6. Exercise
While adding more exercise to your dog's routine may sound counterproductive to gaining weight, it's a helpful way for your dog to build more muscle. In addition, exercise helps to build strength and stamina, which can also help your dog add some weight as muscle weighs more. For example, athletes may be at a higher weight that's healthy because of the amount of muscle and strength they have. Just be sure to supplement your dog's increase in exercise with a high-protein diet so that they build muscle and not lose out on their weight gaining opportunities.
Dog Exercising Products: Best Dog Playpen For Hardwood Floors.
7. Supplements
If regular food isn't doing it for your dog, you may need to start considering adding additional supplements and vitamins to help them gain weight. You can find these in liquid form that can be easily added to their current food choices or water. These high-calorie liquids are designed to be accompanied by food to provide maximum benefits for your dog.
Dog Product Recommendations: Best Omega 3 Chews For Dogs.
Conclusion For "How To Make a Dog Gain Weight Fast"

Just like being overweight, being underweight comes with health concerns for your dog as well. As you seek to care for and support your dog's health, it's important to get them up to that healthy weight range. When they are healthy, they may have more energy and won't have obvious physical signs of being unhealthy such as bulging out ribs or hips. By taking intentional steps to help them gain weight, you can help improve their health and ensure that they get the nutrients and vitamins they need to thrive.
For more related and helpful dog articles, you can check out:
If you're looking for homemade food, you can watch "Homemade Dog Food For Weight Gain" from Top Dog Tip down below: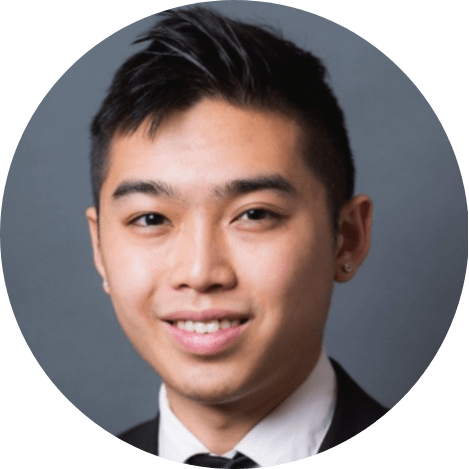 Andy is a full-time animal rescuer and owner of a toy doodle. When he's not saving dogs, Andy is one of our core writers and editors. He has been writing about dogs for over a decade. Andy joined our team because he believes that words are powerful tools that can change a dog's life for the better.
Why Trust We Love Doodles?
At We Love Doodles, we're a team of writers, veterinarians, and puppy trainers that love dogs. Our team of qualified experts researches and provides reliable information on a wide range of dog topics. Our reviews are based on customer feedback, hands-on testing, and in-depth analysis. We are fully transparent and honest to our community of dog owners and future owners.