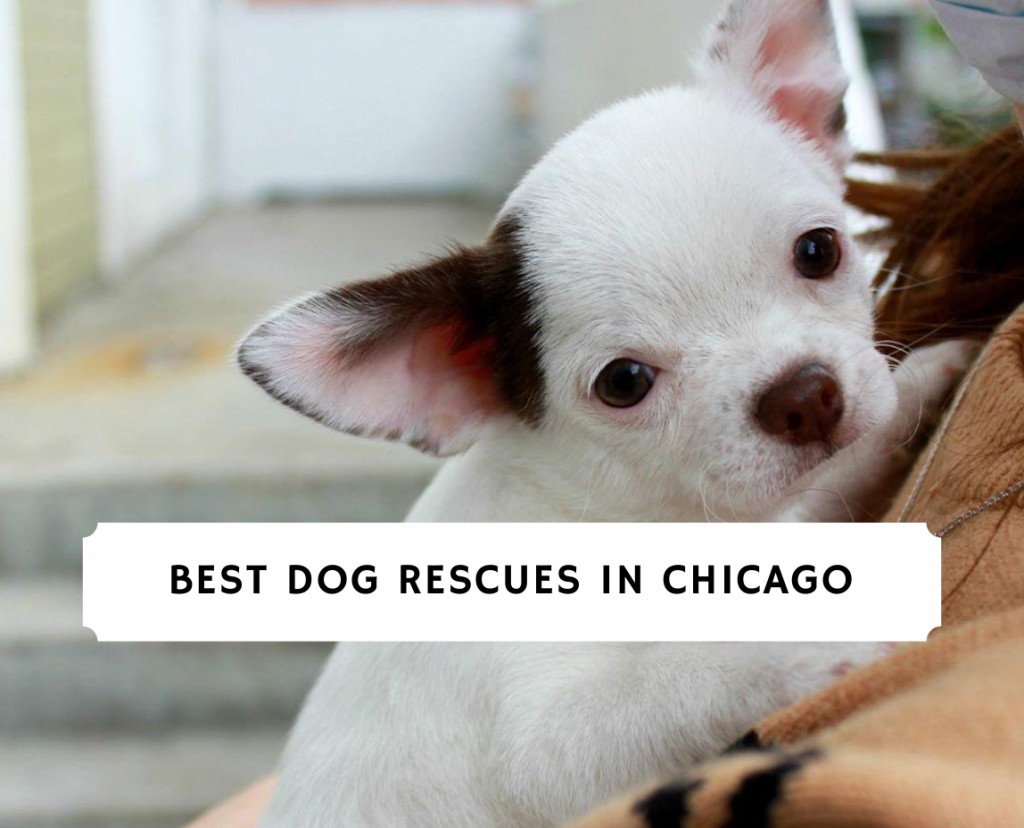 Dogs are arguably the most popular companion animals in the United States, but they are also the most abandoned. People abandon dogs due to many reasons, such as relocation, financial constraints, death, or dog behavioral issues. This impacts the pet owner, but it has an even bigger emotional toll on the dogs as they feel rejected by their pack and family.
These dogs end up on the streets where they die or are picked up by well-wishers such as animal shelters, rescues, or any other organizations dedicated to animal rescue. The annual intake of dogs in animal shelters is estimated to be about 3.3 million dogs.
If these dogs were allowed to roam freely in the community, it would constrain the available municipal resources. This is why residents of cities like Chicago are embracing rescue groups and animal shelters. If you're keen on adopting a dog, you might want to consider adopting a dog from dog rescues. Below you'll find a list of the best dog rescues in Chicago:
1. One Tail at a Time Chicago
One Tail at a Time Chicago was established in 2007, and its mission was to help animals find shelter instead of being euthanized by the city. The idea was born in an apartment, and gradually they experienced consistent growth such that they had to open a brick and mortar Adoption Center in 2015.
The rescue center has a no-kill policy and seeks to connect pets to their forever homes. These pets are rescued and raised either in the Adoption Center in Chicago or in foster homes located around the city. Anyone looking to adopt a dog from One Tail at a Time is required to complete their adoption application.
One Tail at a Time tries to involve the community as much as they can through their foster programs, volunteer programs, fundraisers, and community outreach around Chicago. If you want to volunteer, you can attend volunteer orientations which occur at least 2-3 times a month.
Your home can also become a foster home for a rescue dog before you decide to adopt. This means that you would provide a temporary home for an animal for at least 7 days until space opens up in their main facility. One Tail at a Time will provide everything you need to care for the rescue dog from food, leashes, training support, and medication. All they require of you is to provide the dog with a loving home. This is by far one of the best dog rescues in Chicago.
Chicago Dog Rescue and Adoption Details:
2. PAWS Chicago
PAWS Chicago was founded in 1998 after one of the founders adopted a stray and came to learn about mass euthanasia at a local animal shelter where she was a volunteer. At the time, over 40,000 pets were killed in Chicago every year which is an extraordinary amount.
Since PAWS was founded, the number of pets killed in Chicago has reduced by over 91%. This decline is attributed to the work done by PAWS Chicago and other dog rescues in Chicago that have joined the fight to end mass euthanasia of pets.
PAWS Chicago is part of the No Kill movement, which advocates for transparency in animal welfare. The movement believes that every animal life matters. The idea is that every healthy pet that can be treated should be saved.  Rescue centers with a No Kill policy save healthy and treatable pets but can only euthanize pets that are irremediably suffering.
If you're interested in helping out PAWS Chicago, you can adopt a pet, volunteer, foster, or donate. Their adoption is a 5-part process that begins with you filling an adoption survey. The volunteers will then evaluate your survey and match you with a dog that suits your lifestyle. The third step involves meeting the rescue dogs, and the fourth step is adoption counseling. As you leave the center, you will also get a lifetime guarantee and ongoing support in case you need help with the dog.
Chicago Dog Rescue and Adoption Details:
Address: 1997 N, Clybourn Ave Chicago, IL 60614
Website: PAWS Chicago
Social Media: Facebook
Telephone: (773)- 935-7297
3. Felines & Canines Chicago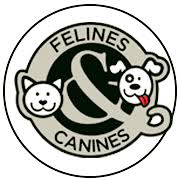 Felines & Canines is a no-kill shelter that was founded 43 years ago. They've had so much success rescuing animals in Chicago that they opened another Rescue Center in Northern Alabama in 2018. Their primary mission is to rescue animals and provide a loving shelter before a caring home decides to adopt them.
Visit their Facebook page, where they post the available dogs every Saturday. The post also has instructions detailing the adoption process for those who're interested in rescue dogs. Their adoption philosophy is quite simple as they seek to match animals with their forever families.
To accomplish this, Felines & Canines Chicago requires that you discuss the prospect of adoption with the members of your household. You'll also need to prepare emotionally, physically, and financially to support a dog. They'll also require that you involve everyone in your household, especially the full-time members during the adoption process. This includes other dogs that you have in your home. Lastly, dog adopters need to be over 18 years old and must bring a photo ID.
Before you can adopt a rescue dog, you'll fill the adoption forms and pay an adoption fee. The fee varies depending on the dog's age, and it helps support the organization's operations.
Chicago Dog Rescue and Adoption Details:
4. Chicago Canine Rescue
Chicago Canine Rescue was founded in 2001 and has rescued over 7,000 dogs. They are a rescue center that accepts dogs from animal shelter facilities, rural partners, and owner surrenders. However, not all owner surrenders are accepted as they have to undergo medical and behavioral evaluations. In addition to these evaluations, Chicago Canine Rescue has to confirm whether they have the resources required to shelter your dog.
They also have a foster program where foster parents can provide temporary homes for the animals before they find a forever home. By fostering the dogs, you can help Chicago Canine Rescue provide the dogs with a loving home and healthy experience as they wait for their adopters.
In case you prefer to adopt, the available dogs are listed on the Chicago Canine Rescue's website. The adoption process is seamless and takes 2-7 days. You can also volunteer to work at CCR, especially if you enjoy walking dogs.
Chicago Dog Rescue and Adoption Details:
Address: 5271 N. Elston Ave. Chicago, IL 60630
Website: Chicago Canine Rescue
Email: info@chicagocaninerescue.org
Telephone: (773) 697-8848
5. Friends of Chicago Animal Care & Control (FCACC)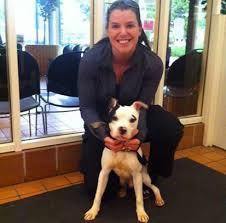 The City of Chicago receives tens of thousands of calls every year from the public, notifying them of stray dogs, animal fighting, animal cruelty, unwanted animals, bite accidents, etc. They can't handle all the animals that come through their doors, which is why FCACC was founded.
It's a non-profit group that seeks to assist these animals by providing food, educating the community about animal treatment and care, spreading awareness, and facilitating the adoption of animals in their foster program.
You can provide assistance by fostering a pet, sponsoring an animal, volunteering, donating, or adopting a pet. For adoption, you can download the FCACC Adoption Application, fill it, and email it back to them.
Chicago Dog Rescue and Adoption Details:
6. The Anti-Cruelty Society
The Anti-Cruelty Society is a private, non-profit organization that provides comprehensive animal welfare. It was established in 1899 and has since become an organization that caters to all. It's an open admission shelter, and thus they don't turn away animals regardless of age, health, breed, behavior, etc. They don't prescreen animals before they are admitted into the facility. In case they come across animals with untreatable diseases or have behavioral issues that pose a threat to other animals and human beings, the Anti-Cruelty Society does everything in their power to help the animal. If it's proven that there is no other way to help the animal, only then do they consider euthanasia.
You can help the Anti-Cruelty Society through ways such as fostering, volunteering, and adopting an animal. They list the available pets on their website, and information about the pet is provided. Once you've identified the dog you want, you're required to fill a virtual adoption application.
If you choose a puppy, be ready to live with an untrained puppy. This will require a lot of patience, supervision, love, and positive reinforcement. It's a ride full of adventure, and you'll enjoy both the highs and lows of raising a puppy. So, don't shy away from adopting a puppy or an older dog, just be patient, and they'll eventually learn to live with you.
Chicago Dog Rescue and Adoption Details:
Why do people relinquish their dogs?
You might be wondering why anyone would give up such a loving and caring companion for adoption. There are several reasons behind this, and they include:
Inadequate facilities
Personal problems
Financial constraints
Pet illness
Inadequate time and resources to cater to the dogs
It's not easy to relinquish a pet, but sometimes it's the only option. Therefore, if you can adopt a pet, visit one of these dog rescue centers in Chicago and provide one or two dogs with a loving and caring home.
Conclusion Best Dog Rescues in Chicago
Dog rescue centers handle many animals every year, and your support by adopting dogs, volunteering, or any other form of support, goes a long way in helping them provide better care for the dogs. Therefore, if you can, visit one of the dog rescues in Chicago and help reunite dogs with their owners or provide permanent homes for these dogs.
Garrett loves animals and is a huge advocate for all Doodle dog breeds. He owns his own Goldendoodle named Kona. In addition, he volunteers at the Humane Society of Silicon Valley, where he fosters dogs and helps animals. Garrett enjoys writing about Doodles and believes that dogs can teach humans more about how to live than humans can teach a dog.
Why Trust We Love Doodles?
At We Love Doodles, we're a team of writers, veterinarians, and puppy trainers that love dogs. Our team of qualified experts researches and provides reliable information on a wide range of dog topics. Our reviews are based on customer feedback, hands-on testing, and in-depth analysis. We are fully transparent and honest to our community of dog owners and future owners.