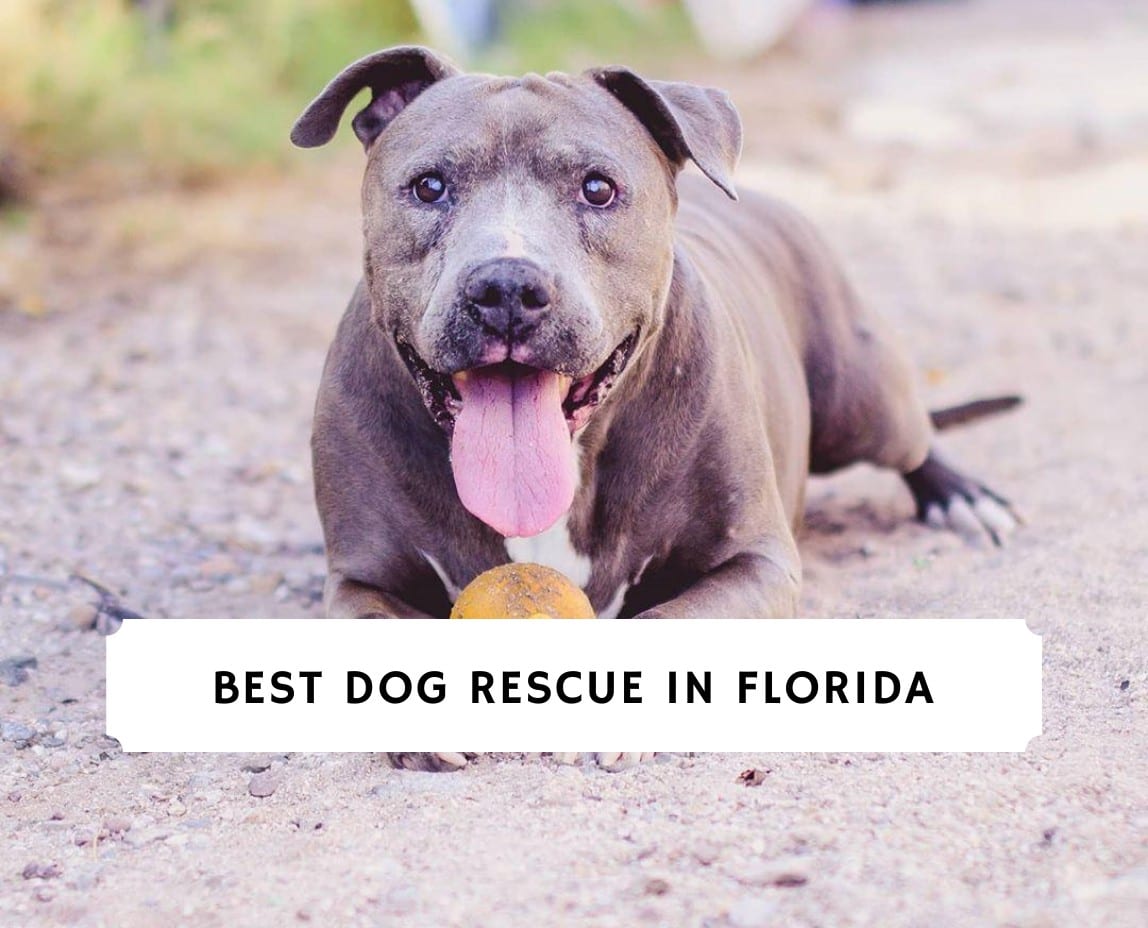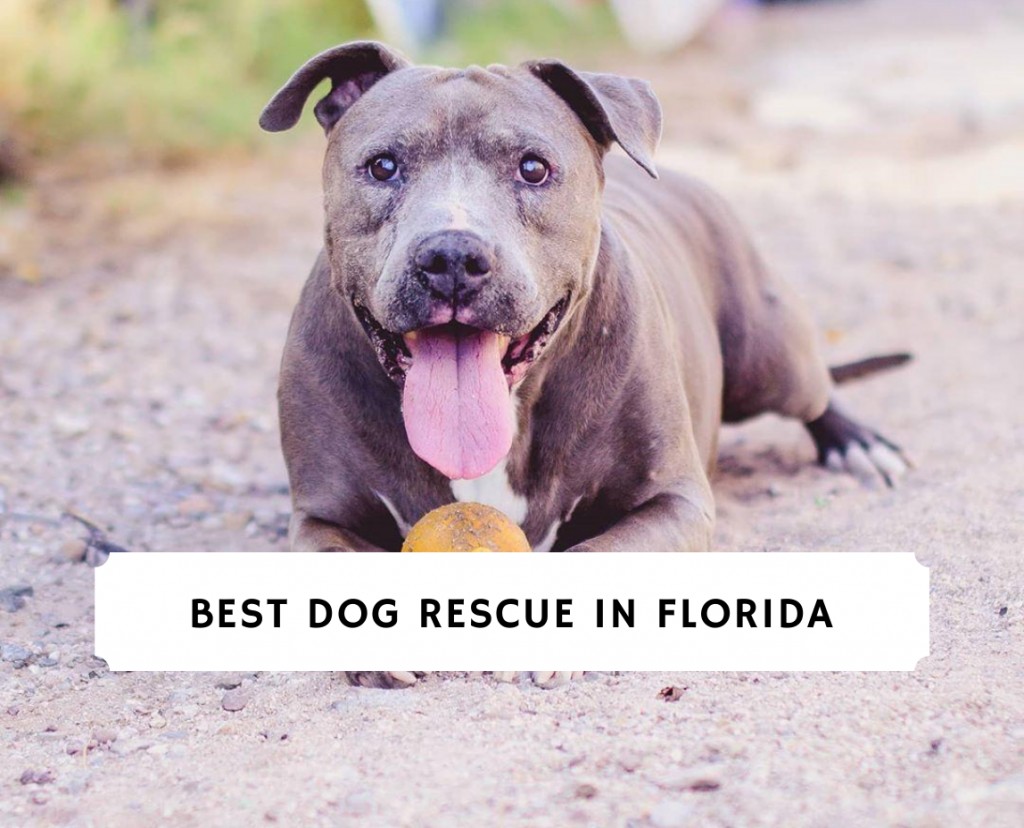 Are you in the market for a loyal and friendly rescue dog? Well, there are so many places you can find or adopt a dog in Florida. The good news is that you won't have to spend a lot of money to adopt a dog like you would with a purebred. All you have to do is adopt the dog of your choice from the best dog rescues in Florida.
Most rescue dogs have great personalities, and they would make good pets if given a chance. Surprisingly, you can even sometimes get a purebred dog from these organizations. You just have to be patient with your search, and one of the dog rescues in Florida below will find the perfect match for you.
Rescue dogs deserve a chance at a good life, just like all other pets. Besides, adopting a dog will help control pet population and save more dogs from being euthanized. Without further ado, here is a  round-up of the best dog rescue in Florida – our top 6 picks.
1. Good Karma Pet Rescue in Florida
Good Karma Pet Rescue Florida is a foster-based organization that was founded in 2011 by Stacey Tollackson. This rescue is based in South Florida, and it plays a major role in saving dogs and cats that need care and attention. Unlike most dog rescues, Good Karma believes in providing high-quality care to their animals. This organization prefers to love and care for a small group of rescues until they find permanent homes.
Once Good Karma rescues a dog from a shelter, they provide all the medical care, vaccinations, food, and grooming. They work together with foster parents to rehabilitate and take care of their dogs. Being one of the best dog rescues, you can rest assured that you'll find a great puppy or dog to adopt. All you have to do is identify a dog that you like and complete the application. Good Karma dog rescue in Florida will screen your application and contact you to schedule a meet and greet or a home visit. Remember that you will be required to make an adoption donation of around $175 to $300.
2. Big Dog Ranch Rescue Florida
Big Dog Ranch Rescue is one of the largest no-kill dog rescues in Florida. This non-profit organization was founded on the idea that every pooch deserves a happy life. Big Dog Ranch Rescue is devoted to helping neglected, mistreated, and abandoned dogs by providing the best environment to recover.
BDRR has taken the dog rescue game a notch higher by investing in world-class staff and facilities. Their dogs are able to exercise, socialize, and play in these excellent facilities. At least we can say that the rescues will have a taste of what it feels like to be in a loving forever home. If your family is ready for a furry companion, BDRR will match you with the best dog for your household.
Adoptions at BDRR are pretty straightforward. You'll be required to fill out an interest form and wait for the approval. Once the organization approves the initial paperwork, it will conduct a home check to ensure that the environment is conducive for your soon-to-be pet. You will also need to pay an adoption fee that varies depending on the breed, age, and other factors. They are by far one of the most reputable dog rescues in Florida.
Big Dog Ranch Rescue Details
3. Florida Little Dog Rescue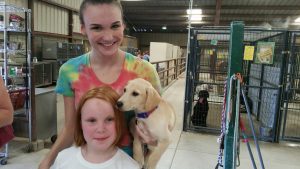 Florida Little Dog Rescue is a charitable organization that is devoted to saving abandoned and neglected dogs from local shelters. FLDR serves the Central Florida area, but you should keep in mind that they do not have a facility or kennel that you can visit. This dog rescue network has several fosters who help take care of the rescues.
You have to go through the application and interview process before you get a chance to meet the dog you would like to adopt. If your application goes through, one of their attendants will give you a call to schedule a meeting.
Florida Little Dog Rescue ensures that each dog is examined by a vet, spayed/neutered, microchipped, tested for parasites, and vaccinated before it finds a forever home. The foster will disclose the medical history of the dog to potential adopters. If you pass the adoption screening process, you will have to pay an adoption fee that ranges from $150 to $500. The fee helps the organization recover the veterinary expenses.
Florida Little Dog Rescue details
4. PAWS4you Dog Rescue in Florida
Are you looking for a reputable dog rescue in Miami, Florida? Well, PAWS4you is one of the best dog rescues in Florida. It is a non-profit animal rescue organization that has been saving, fostering, and placing dogs in forever homes for the last 11 years. PAWS4you knows how best to care for the needs of abandoned and neglected dogs before matching them with loving families.
This organization rescues dogs from local shelters where they face a high risk of being euthanized. Once the dogs are saved, they are taken to the vet for medical care, vaccinations, emergency procedures, spaying, and neutering. Paws4you then finds a safe retreat for the dogs so that they learn some house manners and how to socialize with people and other pets as well.
PAWS4you is always looking to match the available dogs to potential adopters. You can visit their website and see whether you'll fall in love with one of their dogs. If you identify a dog that warms your heart, you can proceed to fill in their adoption application form. PAWS4you requires an adoption fee to help defray the cost of daily and medical care. The fee falls in the range of $275 to $395, depending on how old a dog is.
PAWS4you Rescue Details
5. Abandoned Pet Rescue (APR)
APR is one of the oldest non-profit animal rescue organizations in South Florida. This organization has been advocating for animal welfare since 1996. It has been playing an active role in ensuring that abandoned, neglected, and surrendered dogs find new homes.  APR believes that no dog should be euthanized or neglected.
Abandoned Pet Rescue cares for all their dogs by providing medical care, vaccinations, and basic training. In the last decade alone, APR has rescued and placed over 6800 dogs and cats in new homes. This animal rescue organization has 18 staff members who provide care to the animals throughout the year. APR has a facility where dogs get to play and exercise. Besides, there is an on-site clinic at their facility. At least their animals can receive on-going medical care, general surgeries, regular vaccinations, and spaying/neutering.
APR has a simple adoption process as compared to most dog rescues. They do require you to full out an adoption application with the details of the pet you are interested in adopting. One of the team members will call you to schedule an appointment to meet the pet. APR has the right to conduct any home checks before allowing you to take your new pet home. The adoption fee is relatively low compared to other organizations. A puppy will cost you $175, while dogs over a year old will cost $150.
Abandoned Pet Rescue Details
6. Big Hearts For Big Dogs Rescue Florida
Our final pick happens to be Big Hearts For Big Dogs Rescue. A small group of individuals started this organization to rescue large breed dogs. They argued that most people prefer adopting small breed dogs to large breed dogs. Their foundation is meant to offer new hope and beginning for large dogs in South Florida.
Big Hearts Big Dogs works with fosters and volunteers who are willing to take care and rehabilitate rescues until they find new loving owners. This small non-profit organization always keep their audience updated on their progress through social media. You can view all the available dogs on their Facebook page, and if you are interested in any of them, you can proceed to fill out the adoption application form. The adoption fee will be disclosed when the team makes contact with you. This is a great dog rescue in Florida if you're looking for a new dog.
Big Hearts For Big Dogs Details
Conclusion For Best Dog Rescue Florida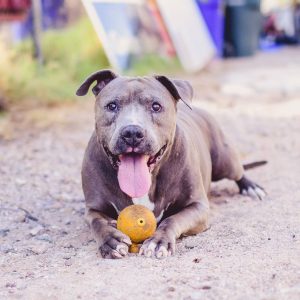 Florida is home to so many dog rescues and animal shelters. However, you have to be careful about the dog rescue you wish to adopt from. Some rescues do not provide good care to their animals, while others have shady practices. To be on the safe side, you ought to use the list we've just provided you with. You can never go wrong with our list of the best dog rescue in Florida – Top 6 Picks!
Other articles you might like:
Garrett loves animals and is a huge advocate for all Doodle dog breeds. He owns his own Goldendoodle named Kona. In addition, he volunteers at the Humane Society of Silicon Valley, where he fosters dogs and helps animals. Garrett enjoys writing about Doodles and believes that dogs can teach humans more about how to live than humans can teach a dog.
Why Trust We Love Doodles?
At We Love Doodles, we're a team of writers, veterinarians, and puppy trainers that love dogs. Our team of qualified experts researches and provides reliable information on a wide range of dog topics. Our reviews are based on customer feedback, hands-on testing, and in-depth analysis. We are fully transparent and honest to our community of dog owners and future owners.