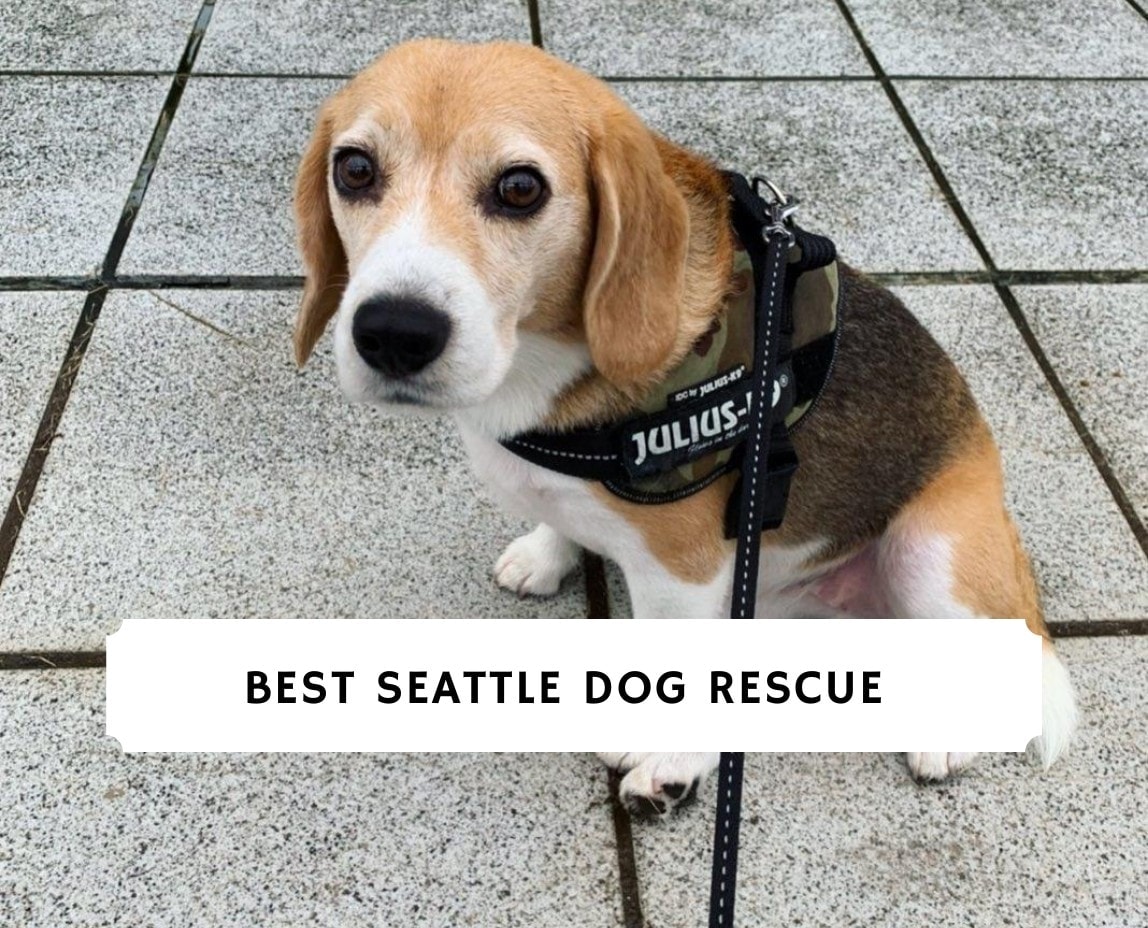 Are you looking to add a new pet to your home? Why don't you consider adopting a dog from a Seattle dog rescue? It's much cheaper to adopt a dog than to purchase one from a breeder or puppy mill. We understand that people love buying purebred dogs from breeders, but the truth is you can get purebred dogs from reputable dog rescues too.
By rescuing a dog, you will be playing an active role in preventing dog euthanasia and controlling the pet population. Rescue dogs are lovable and deserve to be cared for just like any other dog. The best part is you can get a dog that has a good personality and demeanor. So, if you are open to adopting a pet, here are some of the best Seattle dog rescues you can rely on.
1. Dog Gone Seattle Rescue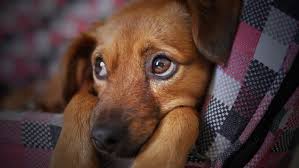 Dog Gone Seattle Rescue is a 501(c)(3) non-profit corporation that specializes in rescuing abandoned dogs from high-kill shelters in Seattle and the whole state of Washington. The organization collaborates with fosters to ensure that the rescued dogs recover and are well-take care of. Dog Gone Seattle depends on donations and adoption fees to keep the organization running.
The good thing about this rescue is that it saves dogs from Washington and beyond. Some of their dogs also come from Texas and California. They have brought hundreds of dogs to safety and placed them in loving foster homes. All the animals that they save must receive vaccinations, medical care, spay/neuter, microchipping, and grooming. At least you'll be sure of adopting a healthy, clean, and well-taken care of dogs. The adoption fee for most dogs will range between $450 and $500.
Dog Gone Seattle details:
2. Ginger's Pet Rescue in Seattle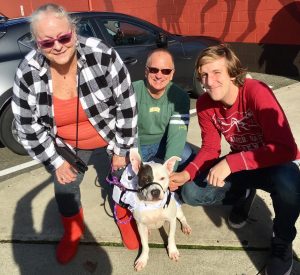 Ginger's Pet Rescue in Seattle is one of the oldest and non-profit pet rescue organizations in Seattle, Washington. This organization has been saving death row dogs from 2006 to date. They have been able to save thousands of dogs that would have otherwise been euthanized. Unlike most dog rescues, Ginger's Pet Rescue takes in dogs from local families, in state and out of state shelters, and overseas rescue groups as well.
Amazingly, this organization does not discriminate on the kind of dogs they save. It doesn't matter whether they are old, young, sick, healthy, purebred, or Heinz 57. They firmly believe that every dog deserves to be loved. In case you want to adopt one of the available dogs, just fill in the adoption application form, and the organization will take it from there. If everything is okay and your application goes through, you will be required to pay an adoption fee. The fee may vary depending on the breed, age, and where the dog was sourced from. Some dogs may cost as low as $595, while others might command a high price tag of up to $2450.
Ginger's Pet Rescue details:
3. Emerald City Pet Rescue Seattle
Emerald City Pet Rescue is yet another great place to adopt a dog in Seattle. This animal rescue organization saves animals from Washington and other states. Vivian Goldbloom founded it in the year 2013, and since then, the organization has helped rescue so many pets. Emerald Pet Rescue specializes in rescuing abused and homeless cats and dogs from high-kill shelters.
All their dogs are treated with love and given the best medical care possible. What's better? This organization partners with fosters to help rehabilitate hard-to-adopt dogs so that they can better their chances of finding forever homes. In case you are interested in any of their dogs, you will be subjected to a mandatory screening process. The process includes meet and greets, home checks, and reference checks as well. Screening is done to ensure that your home hand family is compatible with the dog you want to adopt.
Emerald City Pet Rescue details
Address: 2962 First Ave South, Suite B, Seattle, WA 98134
Website: Emerald City Pet Rescue
Telephone: (206) 557-4661
4. Forever Home Seattle Dog Rescue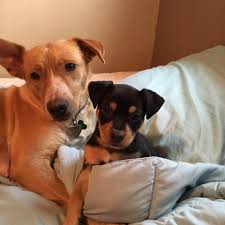 Forever Home Dog Rescue is a well-known non-profit organization that saves dogs from overcrowded shelters. Some owners also surrender their dogs to this organization so that they can be taken to. Forever Home Dog Rescue places all their dogs in foster homes or a kennel in the Seattle area. During this time, the organization will assess the behavior of the dogs and help them have a stress-free transition to their forever home.
The dogs are kept in foster care or the kenneling facility until we find them a forever home.  We also ensure that each dog visits a vet for routine vaccinations, health screening, microchipping, spaying, or neutering. In case you would love to adopt a dog, then you'll be required to fill an adoption application form. One of the attendants will screen your application and make contact with you to set up a meet and greet.  Once you are approved for adoption, you will pay an adoption fee, sign the contractual agreement, receive the health records, and the dog is yours.
Forever Home Dog Rescue Details
If you are looking to adopt a purebred dog, then you might want to check out the Seattle Purebred Dog Rescue. This non-profit organization is operated by dedicated volunteers. They rely on donations to save unwanted or homeless purebred dogs. By doing so, SPDR can save a good number of purebred dogs that account for 25 percent of the dogs in shelters.
In case you are looking for a certain breed, you will be required to get in touch with one of their breed representatives. The representative will match you with the perfect dog. All the dogs that are available for adoption are spayed or neutered before being matched with a new owner. Keep in mind that SPDR might not have breed representatives for specific breeds.
SPDR's adoption process might be a bit lengthy, but it is not complicated. All you need to do is fill out their adoption application. The application will be forwarded to the associated breed rep, who will get back to you within a week.
Seattle Purebred Dog Rescue details
6. Forgotten Dogs Rescue in Seattle
Forgotten Dogs Rescue is yet another reputable non-profit organization that matches rescued dogs with new owners. This organization has a good number of fosters who live with the rescued dogs as part of their rehabilitation process. FDR rescues abandoned and homeless dogs from local shelters. The organization also receives dogs that are surrendered by their owners because of unavoidable circumstances.
This foster home-based rescue was formed in 2011, and they have been saving hundreds of dogs every year. All their dogs are treated with love until they find a forever home. For your information, Forgotten Dogs Rescue specializes in saving Pit Bulls, and Pit Bull mixes. So, if you are looking for bully breeds, FDR is a great place to start.
Forgotten Dogs Rescue has a similar adoption process as the other organization. You will be required to fill an application after you have identified a good match. If your application is approved, the organization will arrange a meeting with the foster home. Moreover, a home visit has to be conducted before adoption.
Forgotten Dogs Rescue in Seattle Details
Address: P.O. Box 80054 Seattle, WA 98108
Website: Forgotten Dogs Rescue
Telephone: Not Available
Email: dogs.recue@gmail.com
Why Do Dogs End Up In Rescues?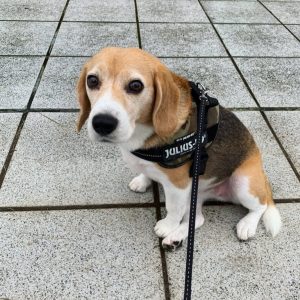 As much as people love owning pets, there is a large percentage of dogs that end up in shelters and rescues. So, let's find out why this happens so often.
Death of Owner– Although this does not happen so often, dogs whose owners die have a high chance of ending up in a shelter or rescue. The relatives of the owner might not fancy taking care of the dog, and the only alternative is to surrender it to a rescue.
Moving Houses– Some dog owners might be forced to abandon or surrender their furry companions when moving to apartments that have a no-pet policy. Also, some of the large dog breeds might not do well in small houses, and therefore the owner has no other option other than to surrender it.
Money – taking care of a dog can be an expensive affair, especially when you factor in food prices and medical care costs. Some owners might prefer to abandon their pets if they are in debt or unemployed.
Conclusion For Best Seattle Dog Rescue
As you've seen from our list, there are several great organizations that you can adopt a dog from. You can even sometimes get a purebred dog of your choice from these Seattle dog rescues. Just follow their adoption procedure, and they will sort you out as long as you fulfill all the requirements.
Garrett loves animals and is a huge advocate for all Doodle dog breeds. He owns his own Goldendoodle named Kona. In addition, he volunteers at the Humane Society of Silicon Valley, where he fosters dogs and helps animals. Garrett enjoys writing about Doodles and believes that dogs can teach humans more about how to live than humans can teach a dog.
Why Trust We Love Doodles?
At We Love Doodles, we're a team of writers, veterinarians, and puppy trainers that love dogs. Our team of qualified experts researches and provides reliable information on a wide range of dog topics. Our reviews are based on customer feedback, hands-on testing, and in-depth analysis. We are fully transparent and honest to our community of dog owners and future owners.