Dog rescues in New Jersey have always been industrious, but since the advent of this pandemic age, they've become downright creative.  From virtual adoption "meet & greet" events on their social media pages, to triple blasts of email click-to-feed campaigns.  I even received an invitation to a virtual beach party where I've volunteered for many years.  These are strange times to be sure, but they are bringing out the very best in animal lovers who've been flocking to shelters across the country to beat the isolation.  The sharp uptick in pet adoptions in New Jersey is on the rise.
There are arguments on either side for the long-term sustainability of these adoptions, but one thing is for certain: It is opening more minds and hearts to the unmatchable feeling of an animal's innocent love. 
Listed here are the best dog rescues in New Jersey if you believe in the "adopt-don't-shop" mantra for adding a new furry member to your family. 
1. Atlantic County Canines (ACC) in New Jersey
This benevolent rescue believes that no dog should be left behind, so they go into the overcrowded shelters of Atlantic county and pull as many precious souls as they can back from the brink of euthanasia. As they don't receive any governmental assistance, they rely on the kindness and mercy of their volunteers, and donations from like-minded people, to fund their services which include medical care for the dogs. 
Adopting a dog from ACC in New Jersey is a lot like adopting a child – as well it should be.  The process includes an application, phone interview, and home visit to ensure that you are able to provide the space and doggie-proofing necessary to bring your new puppy baby home.  ACC will also need to meet with all family members who spend a lot of time at the home. This ensures that the rescued dog is going to go to a good family and won't be returned.
2. Penny Angel's Beagle Rescue in New Jersey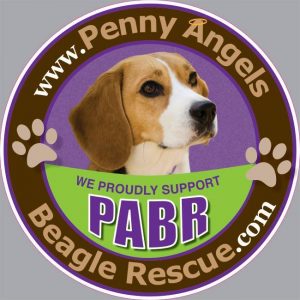 When Joan Kerr found out that Beagles topped the list of breeds used in medical research, she knew she had to try to do something.  Named Penny's Angel's in honor of her own adopted Beagle, Joan and her husband, Ken, take in dogs who are abandoned, neglected, or no longer wanted because they've left the "adorable puppy" stage. Yes, this actually happens. And the Kerrs are dedicated to doing everything in their power to right this atrocity, providing devoted care and heart-worm prevention/treatment for these sweethearts until they can be placed in loving forever homes. 
For more information about saving the life of these deserving beagles – and even adopting one, reach out to Joan at the email or phone number listed below. 
3. Halfway Hounds Dog Rescue in New Jersey
I can't even count the number of times my parents have forgiven me for misbehaving and continued to love me anyway.  Raise your hand if you can relate.  Sadly, the dogs at Halfway Hounds have had a very different experience.  Watch the video that begins to play as soon as you click on their website link to find out why.  Personally, I have to keep shutting it off.  Aptly named Halfway Hounds because they provide rehabilitation, training, behavioral assessments, and temporary housing for abandoned pets, their mission is to save as many lives as possible.  They also believe in the prevention of dog abandonment and facilitating education on dog behavior. 
No dog deserves to be tossed out for behavioral issues; they just need a bit of time and training.  If you would like to give one of these worthy dogs a second chance, the minimum adoption fee is $295 and can be slightly more depending on special needs. This is one of the best dog rescues in New Jersey because they stand for a good cause.
Address: P.O. Box 132, Park Ridge, NJ, 07656.
Email: info@halfwayhounds.org
Phone:  201-497-4DOG  (4364)
4. Real Dog Rescue in New Jersey
Real Dog Rescue in New Jersey is called "real" because they are real in every way.  To them, adopting a dog is not a fashion statement, so they take in dogs regardless of breed, color, age, or medical condition.  Whether it's intentional or just a happy coincidence, the pictures on their website portray the genuine emotion of true, devoted love, from both animal and human. 
In addition, their compassion to rescue dogs in New Jersey is certainly real.  At RDR, the volunteers believe that they have a duty to help wherever the need may be.  After Hurricane Harvey hit hundreds of miles away in Texas and Louisianna, they moved heaven and earth to rescue dogs at local shelters.  This allowed those shelters to provide a safe harbor for dogs displaced by the storm until they could be reunited with their families.  The space in their hearts allows dogs to rehabilitate and recuperate, so they are calling for foster parents from New Jersey, New York, Connecticut, and Pennsylvania.  Adoption donation amounts are $350 for adult dogs and $450 for puppies. 
5. Paws Dog Rescue of New Jersey
4 Paws Dog Rescue in New Jersey understands that sometimes irresponsible decisions are made – and sometimes downright cruel ones – so their reason for rescuing dogs is to give surrendered, abused, and neglected animals a second chance at a wonderful life.  They rescue dogs from the overcrowded shelters of southern New Jersey and Pennsylvania and find them responsible pet parents.
There is an extensive pre-screening process where they take the time to educate potential parents about the responsibilities inherent in this lifetime commitment.  This dog rescue in New Jersey relies on foster homes and they are currently in need of reliable New Jersey residents with a heart for canines. This is one of the most reputable dog rescues in New Jersey.
6. Home For Good Dog Rescue
This foster-based dog rescue in New Jersey goes all paws out to save dogs who would otherwise be "euthanized".  They take a long-distance approach, traveling to the south and bringing back animals who are emaciated, ill, and sad, and finding loving foster homes to take care of them until the right forever family comes along. 
They did some research and decided to focus specifically on areas in Georgia and South Carolina that demonstrated significant populations of unwanted dogs, and high euthanasia rates.  Founded in 2010, they have rescued over 9000 of these sweet souls.  Adoption fees are $400 for a dog over 7 months and $500 for puppies younger than 7 months.
From loving attention to life-saving medical treatment, there is nothing they won't do for these animals.  Will you help them out and bring one home for good? 
Check out some of their rescue dogs:
Rumor is a self-described goofy, silly 8-month-old tri-colored beagle puppy who had a rough start to life in Augusta, Georgia.  Possibly because of her difficult early life, she is open to all possibilities of happiness, and would be completely satisfied in a loving home with children and feline friends – really anyone who will play with her!  For more about Rumor, please see their website.
Lucy is a 2-year-old Chihuahua/Terrier that hails from Myrtle Beach, South Carolina.  Pregnant and down-on-her-luck when rescued by HFGDR, Lucy is looking for a comfortable furr-ever family with who she can cuddle, play, and just be her adorable little self.  For more about this cute, cuddly ball of fun, please see their website.
Conclusion for Best Dog Rescues in New Jersey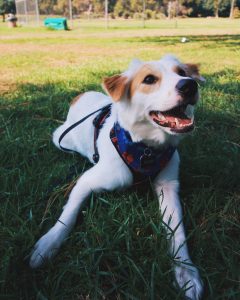 If you're a person who enjoys saving lives, consider rescuing a dog instead of buying a purebred dog. There are no many dogs that are either neglected, abandoned, or surrendered every year that most of them have to be euthanized. We compiled a list of the best dog rescues in New Jersey to help you find your new best dog friend today!
Other Helpful Links:
A comprehensive directory of dogs available for adoption in New Jersey is located here: http://dog.rescueme.org/NewJersey
Paws & Pups has a list of dogs available for adoption, as well as a ton of other canine-related info: https://pawsnpups.com/dogs-for-adoption-in-new-jersey/
Special Note: With adoption events being canceled all over North America, especially in New Jersey, due to social distancing precautions, please consider adopting from, or making a donation to one of these worthy organizations.  You'll be saving a dog's life. 
Garrett loves animals and is a huge advocate for all Doodle dog breeds. He owns his own Goldendoodle named Kona. In addition, he volunteers at the Humane Society of Silicon Valley, where he fosters dogs and helps animals. Garrett enjoys writing about Doodles and believes that dogs can teach humans more about how to live than humans can teach a dog.
Why Trust We Love Doodles?
At We Love Doodles, we're a team of writers, veterinarians, and puppy trainers that love dogs. Our team of qualified experts researches and provides reliable information on a wide range of dog topics. Our reviews are based on customer feedback, hands-on testing, and in-depth analysis. We are fully transparent and honest to our community of dog owners and future owners.