If your dog has heartworms and you can't afford the treatment, there are some alternatives to the most common treatment. Heartworm is a disease that affects 1 in 100 dogs every year. If left untreated, heartworm could easily take over your pet's blood vessels and circulate to their heart and even lungs.
These worms will alter the shape and functions of your dog's vital organs which can be extremely detrimental to your dog's health. It's a common disease that's preventable by preventative medication, but once infected, this condition can have a devastating effect.
The good news is, 98% of dogs can get rid of heartworms after treatment, but if it's not detected or treated properly, heartworms can stay inside your dog's body for up to six years. After this point, the chances of survival shrink the longer the heartworms stay.
If you can't afford veterinary heartworm treatment for your dog, try an immune system booster called nosodes, or try an herbal remedy. Herbal remedies can be administered safely through the instruction of a holistic vet.
Stay ahead of this disease and use preventative so that your dog can live a long and happy life. In this blog post, we'll look at what this disease is, how to prevent it, and alternative ways to deal with heartworm if you cannot afford treatment.
Before you scrolling through a more in-depth answer, check out these other dog-related questions: My Dog Keeps Swallowing: What Does This Mean? and What are the Best Flea Collars For Dogs?
What Is Heartworm Disease?
Heartworm disease is a serious disease that can cause damage to the heart, lungs, and other organs. In some cases, it can lead to death. This disease can manifest in animals such as dogs, cats, and ferrets.
What's worrying for dog lovers is that dogs are ideal hosts for these worms, which means they can grow inside the dog to an adult-size worm and then reproduce to take over their host's body.
It's a commonly contracted disease that has affected dogs all over the world. It received its name because the worms mainly dwell in the heart, but can also move around the blood vessels to live in other parts of the dog.
These worms infect dogs through mosquito bites, which pass on these worms' larvae during blood feasting. Three species of mosquitoes can pass on these worms: Aedes, Anopheles, and Mansonia.
Firstly, the worms will be present in a form of microfilariae inside a mosquito, then they will become infective larvae after 10 to 14 days of growing.
After the dog is infected, it will grow for another 6 to 7 months into adulthood and the female and male worms will mate, releasing their offspring inside the dogs to infect other areas of the body.
These worms can live up to 7 years inside your dog's body and have a shape like bundled-up spaghetti. The sizes range from 4 to 6 inches in males and 10 to 12 inches in females. They could form a cluster, and the total number of worms that can reside inside your dog's body can vary from 1 to 250 worms.
What Are The Symptoms Of Heartworm Disease In Dogs?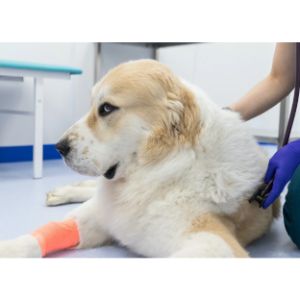 There are several symptoms that you should watch out for when you're monitoring your dog's condition relating to heartworms.
1. Prolonged coughing or wheezing
Instead of the sporadic coughs dogs have at times, these coughs are dry and persistent, especially when exercising. Monitor how your dog reacts when you invite him or her to play or increase their activity level.
This coughing could very well be because these worms are already inside your dog's lungs, so your dog might have difficulty breathing or catching its breath.
2. Lethargy
Your dog might seem lethargic or lazier than usual. They might have lost interest in engaging in activities that they normally enjoy like a vigorous game of fetch.
3. Weight loss
Your dog is losing weight suddenly. This is because they're too tired to muster up the energy to eat. When this happens they will start losing weight.
4. Bulging ribs
As the worms start to take their place inside your pet's body, in a medium period they will start to show bulging ribs. This may be caused by fluid retention due to the parasite and weight loss.
It's sad to say that if this is already the state your dog is in, then the worms have already affected your pet's long-term health.
5. Strange sounds
And lastly, in the longer term, your dog will have abnormal sounds from their lungs, heart murmur, and also enlarged liver due to the parasites.
To have a confirmed diagnosis, you should visit your vet and ask for a blood test. Usually, they will test for both adult worms and microfilariae.
How You Can Prevent Heartworm Disease
In the case of heartworm, prevention is always better than cure. These are some common ways to prevent heartworms in dogs.
Feed your dogs nutritious and healthy meals. Ideally, you should cook your dog's homemade meal with healthy ingredients, or if not please look for readily available dog foods which have whole food ingredients. This way they can develop a better immune system and defend against external parasites better.
Because they contract this disease via mosquito bites, avoid areas that may have mosquitoes during the summer. Try not to visit bushy, humid, and hot areas which could be the places these mosquitoes dwell in. That way your dog will not have a risk of getting infected in the first place. You can also use citrus oil, cedar oil, or citronella to help prevent mosquito bites. Some flea and tick collars also contain mosquito repellant.
Have a routine check-up with your vet. This can be done at least once a year so that the vet can recognize whether or not your dog is already infected with heartworm or test for worms.
The most common way to prevent heartworm is to use preventative medication. These preventative heartworm medicines can be in the form of injections that last for 6 months, monthly consumed oral drugs, or monthly topical medicine. These medicines work by killing the larvae before they have any chance to grow into adult worms.
How Much is Heartworm Treatment?
The most recommended and common way for treating heartworm disease in dogs is by administering melarsomine. This treatment will require the dog to be injected several times throughout multiple months.
However, melarsomine is known for being very expensive. Some reportedly spend up to $2000 for melarsomine heartworm treatment, and many are looking for cheaper ways to treat heartworm in dogs. If you cannot afford this medication for your dog's heartworm disease, here are some alternative ways to treat heartworms in dogs at home.
Alternative Treatments for Heartworm Disease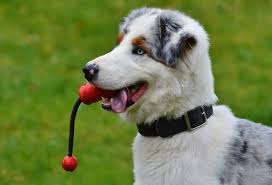 If your dog has already been infected with heartworms, but you cannot afford melarsomine treatment, there are other ways to treat heartworm. You can use homeopathic remedies that are non-invasive and natural, such as nosodes for heartworm, or by giving them herbal heartworm formula.
Some treat heartworms in dogs at home with heartworm prevention. This doesn't kill the adult parasites, but it does prevent the larvae from becoming adult worms.
The first issue with giving heartworm prevention to a dog who already has heartworms is that the volume of microfilia in their bloodstream can harm your dog when they are killed all at once. The second issue is that adult heartworms can continue to live for years, even when given heartworm preventive.
These methods are often dubbed the "slow-kill" methods because they take longer to kill off the parasites. They are considered controversial methods, and veterinarians don't typically recommend them.
Nosodes for Treating Heartworms in Dogs
Nosodes are homeopathic treatments used to treat diseases in dogs. They are prepared by taking the product of the disease itself – such as pus or blood – and then mixing and diluting it with homeopathic ingredients.
The diluted product is then vigorously shaken and administered to the dog. This procedure is then believed to induce the creation of antibodies to the disease itself.
Unlike many chemical-based medications, nosodes are completely safe. It can even be given to a puppy, or a pregnant dog before they give birth. Nosodes are also less invasive, as they're given orally instead of an injection like conventional medicine.
Nosodes solution can be bought at the store or online. It is best if given shortly after the exposure to keep it at its most potent, and it needs to be given periodically since its protection is transient.
Most recommend administering it once or twice weekly, depending on the condition of your dog. You should also keep administering it for prevention, and increase the frequency during hotter or summer months because of more risks of contracting the disease from mosquito bites during those times.
Herbal Heartworm Formula
Another method you can try is by giving them an herbal heartworm formula. It's a mixture of ginger, wormwood, garlic, thyme, and cinnamon. This alternative treatment option for dogs is potent due to its antioxidant and antimicrobial properties. However, if you are going to make it yourself, you should contact a holistic vet to give you proper concentration for your dog.
This herbal formula is also available in retail. The recommended dosage is 0.5 ml per 5 pounds of your dog's body weight, and it should be divided into 2 to 3 doses per day. It is highly recommended that you consult a holistic vet to find out the actual dosage. This formula is also given orally, and not through injections.
You can also add Bromelain into the herbal formula to assist your dog in dealing with the side effects as the parasites are beginning to die off. The Bromelain is said to help with breaking down the worm faster. If not, you can be risking pulmonary embolism in your dog due to blockage as the heartworms die off.
Frequently Asked Questions for How to Treat Heartworms In Dogs at Home
What can I give my dog to get rid of heartworms?
Veterinarians recommend treating heartworms with injections of melarsomine. However, this treatment is expensive, so many dog owners search for alternatives. The cheapest ways to treat heartworms at home are by giving them nosodes or a natural herbal heartworm formula.
How do you treat heartworms in dogs at home?
The cheapest ways to treat heartworms in dogs at home are the slow kill methods. You can give your dog nosodes to improve your dog's immune system against the heartworms. The second option is through an herbal heartworm formula, which can be found through a holistic vet.
Can a dog recover from heartworm?
A dog's recovery from heartworms will typically depend on the severity of the heartworms. Heartowrms primarily live in and cause damage to a dog's heart and lungs. The longer the heartworms are left alive, and the higher the volume of heartworms, the more damage they will do both while alive and as they are killed by treatment. However, many dogs successfully recover from heartworms and live long and happy lives.
Conclusion For "My Dog Has Heartworms And I Can't Afford The Treatment"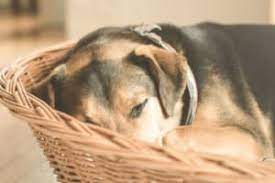 Heartworm is a dangerous disease that could risk the life of your dog, and you shouldn't try treating it at home. However, if your dog has heartworms and you can't afford the treatment, you can check with a holistic vet for a natural cure. Before administering any treatment, always check with your veterinary professional.
If you find this guide, "My Dog Has Heartworms And I Can't Afford The Treatment," helpful, you can check out these other guides from our team at We Love Doodles:
You can learn more about dog diseases by watching "The 3 Most Common Diseases For Dogs (And How To AVOID Them!)" down below:
Garrett loves animals and is a huge advocate for all Doodle dog breeds. He owns his own Goldendoodle named Kona. In addition, he volunteers at the Humane Society of Silicon Valley, where he fosters dogs and helps animals. Garrett enjoys writing about Doodles and believes that dogs can teach humans more about how to live than humans can teach a dog.
Why Trust We Love Doodles?
At We Love Doodles, we're a team of writers, veterinarians, and puppy trainers that love dogs. Our team of qualified experts researches and provides reliable information on a wide range of dog topics. Our reviews are based on customer feedback, hands-on testing, and in-depth analysis. We are fully transparent and honest to our community of dog owners and future owners.