"Why does my dog cough after drinking water" would be something you're constantly asking yourself if your dog randomly coughs after consuming liquid. As a dog owner, whether you have just brought home a new puppy or have owned a dog for years, we're willing to bet that you care about their health, well-being, and quality of life exactly as you do for the members of your own family.
We completely understand that feeling. This feeling of concern for your furry best friend can make itself known in situations big and small, from preventing diseases and health conditions to getting a specific toy or treat your dog loves. Today we're going to talk about a specific scenario you may have noticed – does your dog cough right after drinking water? Does it happen frequently or every time they take a sip?
Naturally, like any of us, sometimes our dogs chug down that water too quickly or intensely, and some water goes down the wrong pipe. Now, this may seem like it is not that big of a deal when you witness it once or twice, as we humans sometimes have this occurrence. Still, if perhaps you have witnessed this situation continually happening, you might be somewhat concerned that this could be a symptom of a health condition you are ignoring.
Before you scroll down to a more in-depth answer in this guide, "Why Does My Dog Cough After Drinking Water," you can check out these other questions answered by our team at We Love Doodles: Why Does My Dog Sleep by the Door and Why Does My Dog Suddenly Wants to Sleep Alone?
What's The Reason Why Dogs Cough?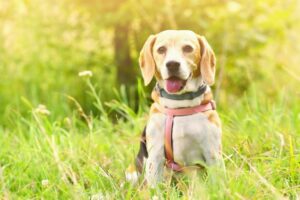 Unlike humans with hands, dogs use their mouths and noses to take in information about the world. Because of this, they can come across all kinds of things, such as pollen, dust, dirt, bugs, and other foreign objects. Cough reflexes in dogs are meant to push out any of those substances; as mentioned earlier, they may eat, drink or breathe during their explorations and information gathering.
Think of it as your quick hand reflexes, like pulling your hand away from a hot pan. It comes automatically to maintain a dog's health. By coughing, your dog's system protects the respiratory tract and the lungs by clearing out any irritants they encounter. With this in mind, your dog coughing after drinking water, more often than not, should not be a reason to worry.
Your furry companion's system has most likely detected an irritant within the water, which automatically triggers their cough reflex. On the other side, if you have noticed that your dog has been coughing intensely and frequently, you should be alarmed. We'll get into the possible reasons why your dog could be coughing so frequently.
Still, it is always best to consult your trusted veterinarian for an accurate diagnosis in these situations. Scientifically, a cough comes from the trachea or windpipe, like in humans. And the anatomy and how this body part works is similar to that of a human. It is a cartilage, muscle, and tissue tube between the throat and the lungs.
The trachea is responsible for passing air from your dog's nose and mouth to and from the lungs. As with humans, a small flap called the epiglottis closes when food or water enters the mouth so that those substances do not go down the windpipe. The trachea does not work properly when this process malfunctions, resulting in a cough.
Related: Are Cough Drops Bad For Dogs?
Reasons Your Dog Could Be Coughing Frequently
There are several reasons why your dog could frequently be coughing, some exceptionally serious and require a trip to the vet; some can be resolved in your own home. Let's start with the reasons that are less alarming and easily cured.
1. A Blockage in the Windpipe
We just discussed the windpipe and how it functions, so this reason should make a little more sense. When a foreign object – such as food, water, a piece of a toy, etc. gets stuck in your dog's trachea, this may trigger some coughs.
Specifically, when your dog is drinking water, the water could find the wrong way into the breathing tube due to a malfunction of the epiglottis (that small flap with a very big job that we mentioned earlier).
So, if your dog gulps their water too quickly, it will cause its airway muscles to contract, resulting in a cough or even gag in an attempt to protect your dog's lungs. This is your dog's system automatically kicking in to ensure they are as safe as possible.
If your dog continually does this, it may be a good idea to train them to drink water slower so that their windpipe is not at risk for water making its way down there. Special bowls on the market control the amount of water your dog can have at a time, which may aid in drinking slower.
2. Your Dog Could Be Reverse Sneezing
Related: Can Dogs Take Mucinex?
Medical Reasons Your Dog is Coughing After Drinking Water
As stated before, there are many reasons your dog could frequently be coughing; some are very serious. Now that we have covered the "not so scary" reasons your dog could be coughing, it's time to address the medical conditions hiding behind those coughs. It is important to be informed of these conditions because the faster they are addressed, the faster your puppy can get back to being in healthy shape.
1. Kennel Cough
Canine Tracheobronchitis, better known as Kennel Cough, is the dog version of the "common cold." Because of this, it is easily spread and contracted, just like a human cold. Your dog can contract Kennel Cough by interacting with other infected dogs or licking, touching, or sniffing surfaces that the infected dog interacted with.
A dog with Kennel Cough has an inflamed trachea, add water to this already irritated windpipe, and you'll get a loud and hoarse cough. Treating Kennel Cough as quickly as possible is important because those coughs could turn into pneumonia, reducing their chances of recovery and, in some cases, leading to death.
2. Hypoplastic Trachea
With the help of the epiglottis, it also allows food and water to pass safely without harming the airway. With the hypoplastic trachea, the trachea's shape is altered. Your vet can help manage the condition with a treatment plan that is best suited for your puppy.
An important note about this condition is that it is most commonly seen in those short-snorted pups we mentioned early, so if you have one of these breeds, we recommend bringing this up to your vet as a precautionary measure.
3. Collapsing Trachea
About Trachea
Related: Why is My Puppy Gagging So Much?
Conclusion For "Why Does My Dog Cough After Drinking Water"
Hearing your beloved pet cough consistently can be scary for new puppy parents and even senior dog parents. Today, we learned that there are many reasons why this could be happening; some are merely a fluke that can be avoided or even trained away.
While some could be fatal for your furry best friend, in any instance, it is pertinent that you are aware of the signs and communicate your worries to your vet as soon as possible. We hope you found this article informative and helpful on your pet parent journey.
For more questions similar to this guide, "Why Does My Dog Cough After Drinking Water," you can check out:
You can learn more about why your dog is coughing by watching "8 Most Common Causes of Coughing in Dogs" down below: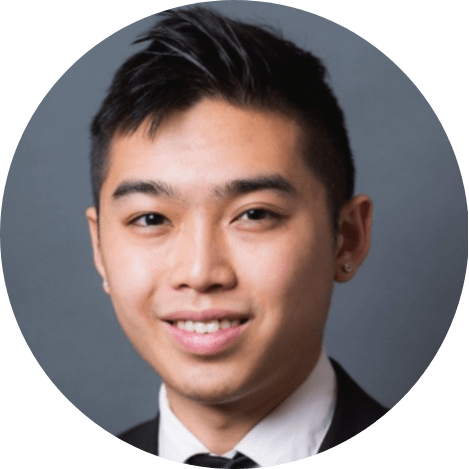 Andy is a full-time animal rescuer and owner of a toy doodle. When he's not saving dogs, Andy is one of our core writers and editors. He has been writing about dogs for over a decade. Andy joined our team because he believes that words are powerful tools that can change a dog's life for the better.
Why Trust We Love Doodles?
At We Love Doodles, we're a team of writers, veterinarians, and puppy trainers that love dogs. Our team of qualified experts researches and provides reliable information on a wide range of dog topics. Our reviews are based on customer feedback, hands-on testing, and in-depth analysis. We are fully transparent and honest to our community of dog owners and future owners.