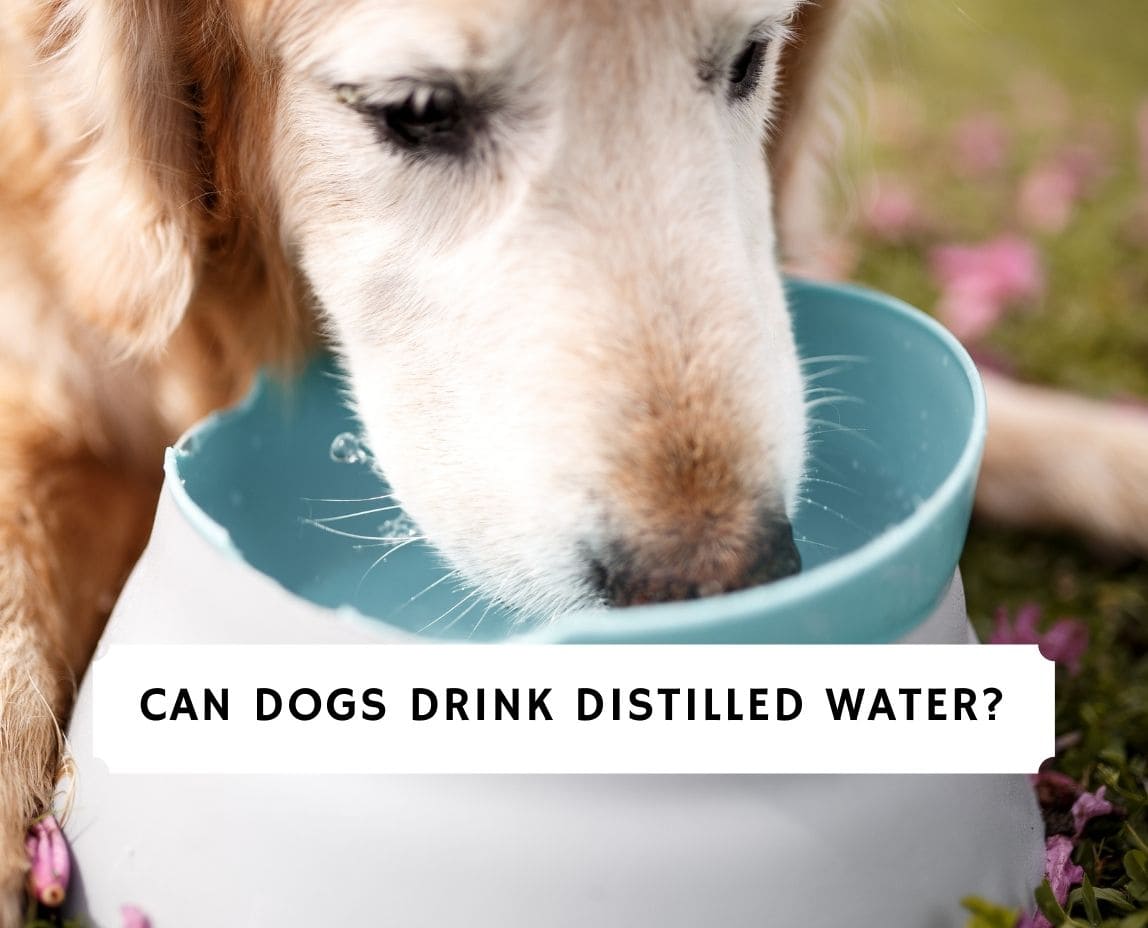 You're probably wondering: "Can dogs drink distilled water?" You might be set on drinking tap water and filling your dog's bowl with it. Perhaps you might be much more particular with your water, whether out of preference or necessity. There are sure many different varieties of water for something so common, each with its selling point. Maybe your family is all about the spring water. Or perhaps you prefer distilled. Perhaps mineral water is more your style. Your choice may be based on convenience, personal preference, or taste.
Whatever kind of water you drink, hydration is essential. When it comes to keeping your dog hydrated, does the type of water you give them matter? As it turns out, the kind of water you give your dog may make a difference. While you may have a preference for water, it may not be meeting all of your dog's hydration needs. Distilled water, for example, might not be as great for dogs as you might think. Water is a foundational part of life.
As you care for your dog, you want to ensure that you provide enough water for your dog to stay hydrated and healthy and be satisfied with the nutrients they need to stay healthy and strong. Does distilled water matter? To help answer that question, here we share what distilled water is and if it's the best choice for your dog. We'll also share some other interesting insights about keeping your dog well-hydrated no matter the weather outside.
Before scrolling down this article "Can Dogs Drink Distilled Water," you might be interested in similar dog questions: Can Dogs Eat Chicken Skin and Can I Use Baby Wipes on Dogs?
What is Distilled Water?
Before determining if dogs should even have distilled water, it's essential first to understand what this type of water is. Distilled water is a type of purified water that you can often find on grocery store shelves. As the name implies, distilled water is water that has been boiled. The vapor of the boiled water is then condensed back into a container, resulting in a type of purified water. The impurities that aren't boiled out with the water are removed.
While the taste of water can be pretty preferential, distilled water has been dull and flat. It's also important to note that while this type of water removes impurities, it also removes essential and valuable minerals. Things like calcium and sodium found in tap water or other types are removed during the boiling process. This lack of mineral content should be a key indicator that it may not be the best choice for your dog to drink regularly.
Dog Product Recommendations: Best Luxury Dog Bowls and Best Step On Dog Water Fountain.
Dogs Drinking Distilled Water
When it comes to dogs drinking water, the need for hydration is perhaps the most crucial part. For example, if you're out and about with your dog and realize you only have a bottle of distilled water with you, and your dog is very thirsty, it's essential to give them a drink. Their need for water is more important than whether distilled water is the best option for them. Therefore the answer to whether or not a dog can drink distilled water is undoubted yes.
However, the question of whether or not it's the best option for your dog comes more in the long run. Prioritize hydration, regardless of what type of water you have at the ready. Distilled water won't hurt your dog or give them an upset stomach. Water is so valuable to their health, so getting it to them in the first place is what's most important. But at home, when you have more options or flexibility to choose your water, you may want to reconsider a consistent dose of distilled water for both you and your dog.
More Dog Questions: Can Dogs Eat Takis and Can You Be Allergic To Dogs And Not Cats?
Why is Distilled Water Not the Best Choice For Dogs?
There is certainly nothing wrong with distilled water. However, the issue comes in the number of minerals and nutrients your dog can get from staying hydrated with water. As distilled water vaporizes everything out, that means essential things in the water like calcium, magnesium, and sodium are also removed. Especially when it comes to dogs that are tired from exercise, they need to replace those electrolytes and sodium than other waters provide. Yet distilled water won't recover that mineral. Sometimes, that loss of nutrients is not that big of a deal for your dog.
Other times, it may lead to some pretty severe side effects that can negatively affect their health. When dogs can't replenish their electrolytes, their kidney can get upset. Additionally, distilled water, which is just hydrogen and oxygen, can be saturated into the dog's tissues, producing adverse effects. This oversaturation of water can even cause things like water toxicity. While distilled water is certainly fine on occasion, it's helpful not to make distilled water the primary source of hydration for your dog. Instead, you can find other types of water that can provide the valuable minerals they need to stay well and healthy.
More Dog Questions: Can Dogs Eat Loquats and Can Dogs Eat Mint?
What is the Best Type of Water For My Dog?
There are certainly better types of water for your dog than others. There are even some types of water you want your dog to avoid entirely. These sources include puddles in the park, drinking poolside, or taking a few licks out of the toilet. These sources can be filled with bacteria, disease, chemicals, and other nasty things that you don't want your dog to ingest. Be sure you're ready with an alternative to these sources that are all too easy to find. Alternatively, types of water that are great for dogs include filtered tap water or even other types of bottled water.
These types of water have retained the minerals that can help support the health of your dog. While some people think bottled water may be purer than tap, that may not always be the case. If you're concerned about your water quality, you can use a filter for tap water to remove any impurities that may be lingering in the tap water. Nonetheless, tap is an easy go-to that is better for your dog and the environment than bottled water. Should you still choose to hydrate your dog with distilled water, you should consider supplementing their intake with dog-friendly mineral drops that amp up the nutrients your dog needs.
More Dog Questions: Why Does My Dog Sleep On Me and What Do I Do If My Dog's Stomach is Turning Purple?
Conclusion For "Can Dogs Drink Distilled Water"
Keeping your dog hydrated, whether with distilled water or some other kind of water, is the foundation of their health and happiness. Just as humans, water is part of just about all internal processes in the body. Water is needed to help organs do what they're designed to do. For both humans and dogs, water helps to support skin health and keeps things like the eyes, mouth, and nose moist and hydrated. It keeps the joints mobile and prevents stiffness.
A hydrated dog means that they can have a functioning digestive system without worrying about diarrhea or other internal concerns. At an even smaller level, water helps to support processes like carrying nutrients to cells all over the body. Without water, your dog would be in trouble. While distilled water is not the best choice for your dog consistently, it is even more critical to have water whenever they need it. Care for your dog's health by providing them an always full bowl of water.
For more dog questions from the team of WeLoveDoodles, check out:
To learn more about giving your companion this type of water, watch "Distilled Water For Dogs, Cats, Birds, & Other Pets" from Pure Water Distillers down below: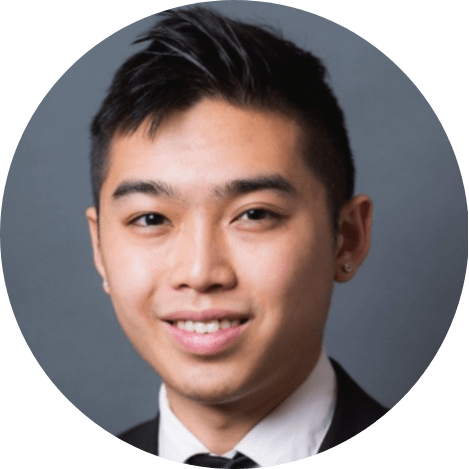 Andy is a full-time animal rescuer and owner of a toy doodle. When he's not saving dogs, Andy is one of our core writers and editors. He has been writing about dogs for over a decade. Andy joined our team because he believes that words are powerful tools that can change a dog's life for the better.
Why Trust We Love Doodles?
At We Love Doodles, we're a team of writers, veterinarians, and puppy trainers that love dogs. Our team of qualified experts researches and provides reliable information on a wide range of dog topics. Our reviews are based on customer feedback, hands-on testing, and in-depth analysis. We are fully transparent and honest to our community of dog owners and future owners.