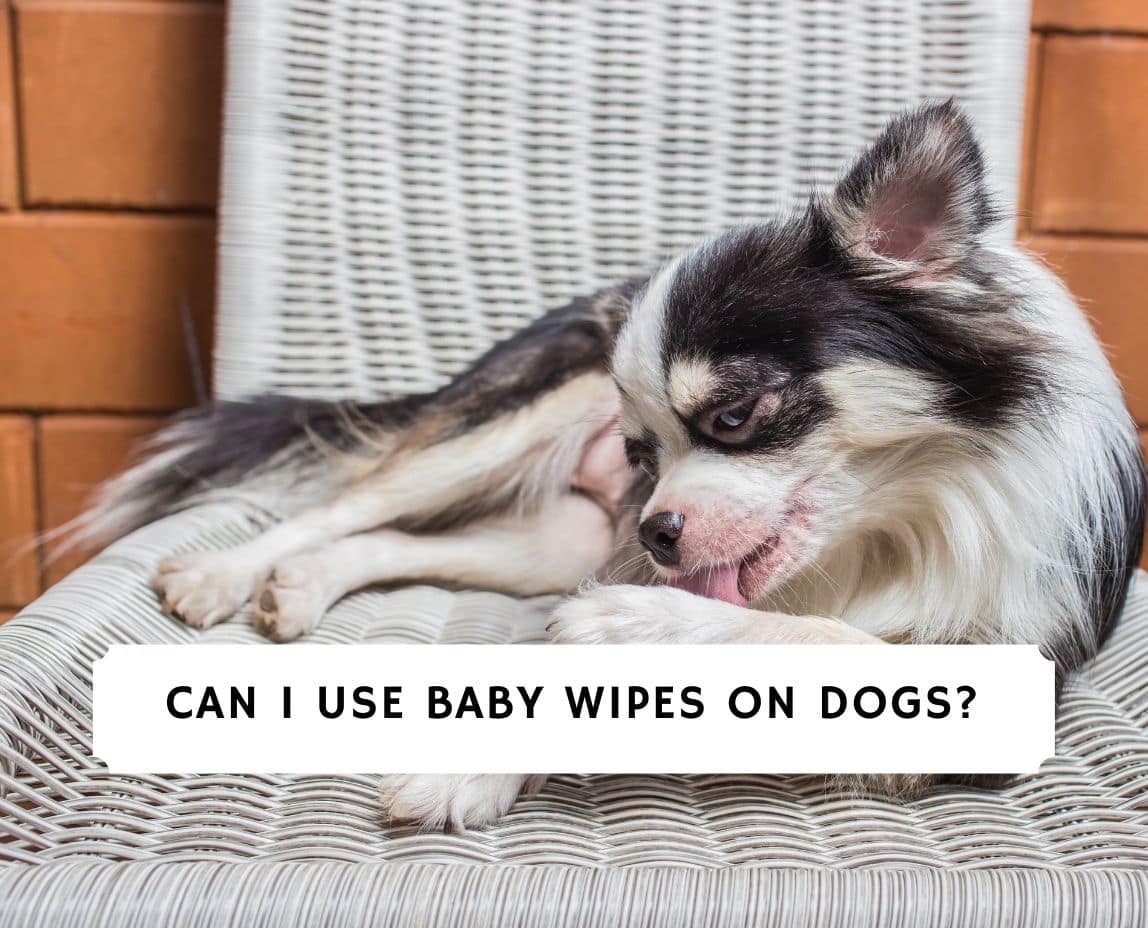 Depending on your dog, it may take a lot to keep them clean. Dogs can quickly become messy animals, from digging in the backyard to getting leftover food all over their face. Some dogs even make a mess as they lap up water to take a drink. While you can choose not to let them dig in the backyard or give them specially designed water and food bowls to prevent messes, there is often no getting around their messiness. If you're in a situation with the only baby wipes to use, you'd probably wonder: Can I use baby wipes for dogs?
While all dogs are messy in one way or another, some breeds tend to make a mess more quickly and more frequently. Of course, when dogs have accidents in the house from not being able to be let outside in time, that may be a whole different kind of mess you'll need to deal with. When it comes to food, play, and other activities, be prepared for a not-so-perfectly clean house. There are just some messes you can expect in owning a dog, from their shedding hair to slobber to tracking in dirt from outside. And, just like a baby may need some wiping down after going potty, so your dog may need some extra assistance in staying clean.
In your endless quest for keeping your dog clean, it is probably not as reasonable to bathe your dog every day. Doing so takes a lot of time and energy, mainly if your dog is not fond of baths. Daily bathing is not feasible. But without a bath, how are you to keep your dog clean? As it turns out, there are many helpful products to help keep your dog clean from head to tail. Often, these products are specifically designed for use on the dog's skin and fur. You can find dog wipes that work the same as baby wipes, too, in keeping your dog's rear spotless. But are dog wipes necessary, or can you use baby wipes to keep your dog clean?
While it may be tempting to use products designed for babies on your fur baby, there may be some additional factors you'll want to consider. As you work to keep your dog clean without daily baths, here we share how baby wipes may not be the best resolution for your dog. We'll also share some helpful alternatives and resources in keeping your dog clean with products designed just for them.
Before we get started, here's an article you might be interested in: My Dog Ate a Baby Wipe – What Should I Do and How To Clean Dog Eye Boogers Safely
What is Baby Wipe?

Baby wipes are a versatile and convenient cleaner that is most often used for babies. They contain mild cleansing components that are gentle enough for baby skin, even sensitive skin. They don't contain harmful or irritating chemicals that can cause issues for the skin. While their name implies their use for babies, people of all ages have found value using these versatile wipes. They can be used as a quick way to hydrate and cleanse your hands or body when you're in a rush or can't access a shower.
You can use them around the house to clean, as they contain antimicrobial and disinfectant properties. Their quick and easy-to-use approach makes them ideal for travel or when you're out and about and can't access a sink to wash your hands or when you need to freshen up. Their mild cleansing agents are gentle and soft on sensitive skin and aren't likely to cause issues. However, those with allergies may have concerns over some synthetic cleaning agents. Typically, though, there are no concerns.
Dog-related Articles: What is an Invisible Dog Leash and What is Beefhide For Dogs?
Are Baby Wipes Okay For Dogs?

While baby wipes can be used for various purposes for human needs, that doesn't automatically mean that they are ideal for dogs. While they may not be considered toxic or immediately harmful, they can have some problematic side effects for your dog to manage. The skin of a dog and the skin of a human is very different. The pH levels of dog and human skin differ. This can mean that the ingredients and cleaning agents used in baby wipes are safe for human skin but have the potential to cause dryness or irritation to your dog's skin.
Another reason that baby wipes should be avoided for dogs is that dogs tend to lick themselves after you clean them off. While you probably did a great job cleaning them up, their natural instinct is to go back and lick what you cleaned. As dogs lick, they may ingest the cleaning agents used in baby wipes. While there may be no harsh chemicals used in these wipes, the ingredients still aren't advisable for dogs to consume. Puppies especially may have more sensitive skin as they are continuing to grow and develop. This makes it even more important to not use uncertain ingredients like those found in baby wipes on your new puppy's skin.
If you're really in a crunch for something to clean up your dog and the only thing you have around is baby wipes, they may be okay to use just once in a while in cases of emergency. However, they are not to be used regularly. You may also be able to use baby wipes on just their paws. Their paws tend to be less sensitive and more tolerant of other add-in ingredients found in baby wipes. If you do use baby wipes for your dog's paws, make sure to limit their use to just the paws.
Dog-Related Articles: Is Sudocrem on Dogs Safe and Is Hydrogen Peroxide Safe For Dogs?
Alternatives to Baby Wipes for Your Dog

Just because you shouldn't use baby wipes on your dog doesn't mean they have to stay dirty. The pet industry has developed some very useful and helpful products designed just for dog's skin and bodies. The most practical and easiest alternative to baby wipes for your dog is dog wipes. As their name implies, these moistened wipes are designed just for your dog. Some are designed to be used for any area of your dog, while others may recommend just specific parts. Dog wipes can come in different scents that can help remove any bad odors from your dog.
Remember that you won't want a wipe with a pungent smell as it may make your dog uncomfortable. Unscented wipes are also available. If you or your dog has a sensitivity to strong scents, choose the unscented options that work just as well as the scented. Be aware that different kinds of wipes can contain other ingredients. Some are alcohol-based. Some may include elements like parabens or phthalates. If your dog has skin issues are any allergies, it's important to be aware of the active ingredients in dog wipes before using them.
Most also have antibacterial properties that help to stop the spread of germs and bacteria that can get you or your dog sick. Some dog wipes may be used for specific areas, such as the ears, eye areas, or private parts. Others may be advertised for all-purpose and can be used anywhere and everywhere. Notice which kind you buy for your dog and be sure to follow the directions. In addition to dog wipes, you can also use a brush to comb through their hair to prevent mats from developing. You can even use dry shampoo that's designed for the skin and fur of dogs to keep their coats smelling and looking fresh and clean.
Staying up on regular grooming practices can help prevent skin irritations and other concerns with their coats. Beyond their appearance, you'll also want to care for their teeth using a toothbrush, dog toothpaste, and other dental care chews. This will both keep their teeth healthy as well as prevent bad breath. Aside from keeping your dog's body clean, it's also essential to clean their toys, sleeping area, and food and water bowl clean. While they may have a favorite toy, be sure to cycle through new, clean toys every once in a while. Wash their bed blankets often. Clean off toys that may have found their way outside in the dirt. Wash their food and water bowls regularly to prevent mold, bacteria, or other harmful things from developing.
Dog Shampoo Recommendations: Best Waterless Dog Shampoos and Best Dog Shampoos For Yeast Infection.
Conclusion For "Can I Use Baby Wipes on Dogs"
Having a clean dog means having a happy dog. While a bath every day is not feasible for most people, there are other great ways to keep your dog clean, everywhere. While baby wipes are known for being gentle and easy on human skin, they are not recommended for your dogs. A dog's skin and fur have different properties and tolerances than human skin. This difference could lead to your dog's skin drying out or being irritated if exposed often to baby wipes.
Instead, you should be able to find alternatives like dog wipes that are specifically designed for a dog's skin and fur. These wipes contain ingredients suitable for a dog's unique skin and coat and aren't likely to cause skin irritations or dry out the skin and fur. Keeping your dog clean from head to tail can help them look and feel their best.
For more helpful dog articles, check out:
To learn more about this topic, watch "Can You Use Baby Wipes on Dogs" from Simpleaf Brands down below: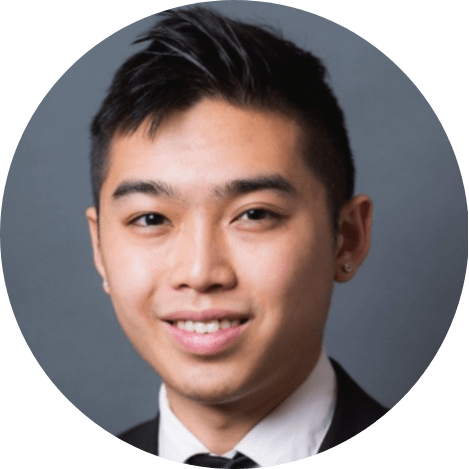 Andy is a full-time animal rescuer and owner of a toy doodle. When he's not saving dogs, Andy is one of our core writers and editors. He has been writing about dogs for over a decade. Andy joined our team because he believes that words are powerful tools that can change a dog's life for the better.
Why Trust We Love Doodles?
At We Love Doodles, we're a team of writers, veterinarians, and puppy trainers that love dogs. Our team of qualified experts researches and provides reliable information on a wide range of dog topics. Our reviews are based on customer feedback, hands-on testing, and in-depth analysis. We are fully transparent and honest to our community of dog owners and future owners.