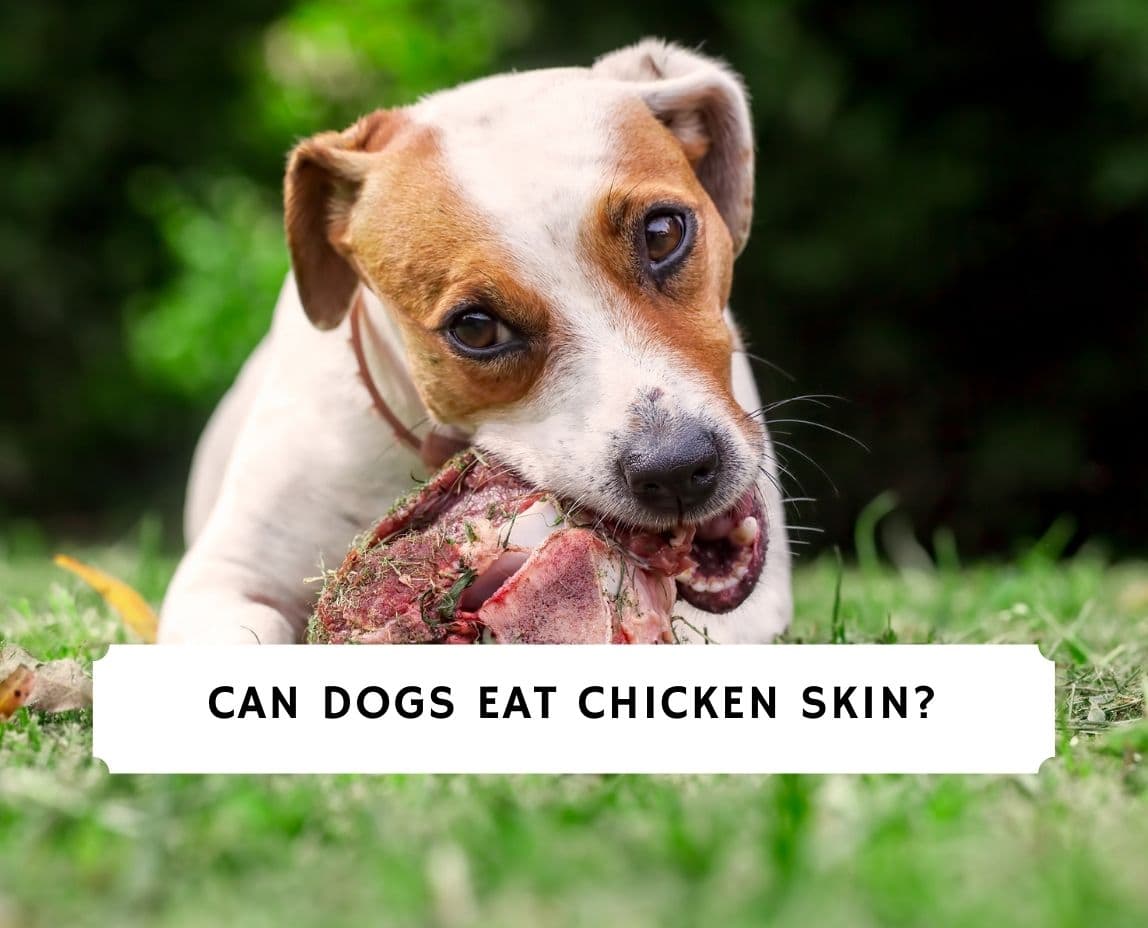 Imagine this: you have a nice chicken roasting in the oven, and the delicious smell is making your mouth water. Now, imagine being an animal with a heightened sense of smell (like a dog). Think about how that may affect your desire for this food. Can dogs eat chicken skin, whether it's raw or cooked? As bad as you might feel, you should not give in to your dog's pleading puppy dog eyes. Dogs should never eat chicken skin regardless of whether it is cooked or raw. Chicken skin poses a significant risk to a dog's health. So next time your dog begs, remind yourself giving it chicken skin will do more harm than good.
Before scrolling down this article, you might be interested in Everything You Need To Know About Chicken Allergy in Dogs and Can Dogs Eat Chicken Nuggets?
Effects of Chicken Skin on Dogs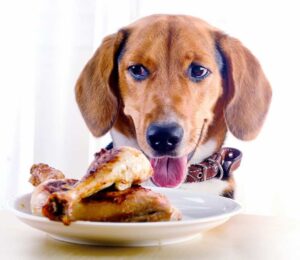 When it comes to chicken skin, you should avoid feeding it to your dog at all costs. Regardless of preparation, chicken skin can cause many adverse effects on your dog's short-term and long-term health. So, whether it is raw or cooked, do not feed this to your dog. Below we will discuss the short, and long-term effects chicken skin can have on a dog's health. It is essential to remember that all these effects are adverse.
Dog Food Recommendations: Best Dog Food Without Chicken and Best Dog Food For Bad Breath.
Raw
In recent years many people have switched to feeding their dogs raw food. Although this can be done safely in many cases, there are still common problems that can occur. These problems range in severity from mild to deadly, so it is essential to be prepared if you decide to switch your dog to a raw diet. That being said, you should never give your dog raw chicken skin to eat, even if your dog follows a primarily raw diet. Chicken skin in any form is harmful, so regardless of the preparation, you should avoid it. Below, you will find some of the short-term and long-term effects that raw chicken skin can have on dogs.
Short-Term Effects
The biggest obstacle to consuming raw food is prepared. Raw foods, particularly meat, can contain dangerous bacteria such as E. Coli. E. Coli is commonly found in dog's intestinal tracts. However, dogs that eat raw meat have been proven to have increased amounts of this bacteria. Excessive amounts don't just negatively affect your pup but can have negative impacts on you as well as you can catch E. Coli from your dog. So it's best to avoid raw chicken skin as the good outweighs the bad with this food.
Dogs can also contract Salmonella from eating raw meat. Salmonella can cause your dog to have painful, bloody bowel movements. Often Salmonella can cause your dog to become dehydrated and weak because of the fluids lost through bowel movements. When it comes to serving your dog's raw meat, be aware that choking is also a significant hazard. Chicken skin can be rubbery, which your dog may have trouble biting through. Dogs aren't typically picky, so that they will eat the chicken skin regardless of the texture, but this can lead to large portions being caught in the throat.
In addition to the skin itself being hard to swallow, chicken bones can also be dangerous to dogs. If you are feeding your dog raw chicken, regardless of whether the skin is on or not, small bones can go unnoticed, leaving your dog at risk for choking. Finally, a massive issue with giving dogs chicken skin is the fat content it contains. High-fat content can lead to many problems, including gastrointestinal discomfort. Dogs cannot digest fats at the same rate as humans. So they can become bloated and experience diarrhea when they are given foods with high-fat content, such as chicken skin.
Long-Term Effects
The high-fat content of chicken skin can also lead to long-term complications for your dog's health. High-fat diets have been proven to lead to pancreatitis in dogs. This condition causes the pancreas to become inflamed. Dogs that suffer from pancreatitis may exhibit dehydration, weakness, diarrhea, vomiting, and abdominal pain. Dogs who consume excess fat in their diets are at a higher risk for this disease. Therefore, to maintain your dog's long-term health, fatty foods like chicken skin should be avoided.
Dog Food Recommendations: Best Hypoallergenic Dog Foods and Best Dehydrated Dog Food.
Cooked
As mentioned before, cooked chicken skin is just as bad as raw chicken skin, possibly even worse. Many people believe that cooking the skin will ensure dangerous bacteria do not get passed down to your dog. This is true, but there are other factors you must consider to understand the full danger chicken skin poses to your dog.
Short-Term Effects
Cooked chicken skin can cause gastrointestinal discomfort in your dog because of the flavorings you may put on it. Many seasonings, such as garlic, are toxic to dogs and can cause extreme pain and suffering when your dog eats them. Other flavorings such as dry rub spices and barbeque sauces contain ingredients that can upset your dog's stomach causing diarrhea and vomiting.
Long-Term Effects
Depending on how you cook your chicken, you may also be putting your dog at risk for an even fattier meal than the chicken skin typically produces. Dogs should never eat fried food, especially fried chicken. When you fry chicken skin, you are doubling the fat content compared to what it was, to begin with. You are taking fatty food and making it even fattier. As mentioned before, excess fat causes severe complications for dogs, such as pancreatitis.
In addition to pancreatitis, excess fat in a dog's diet can cause weight gain, which leads to other health problems. Looking at the health guidelines for dogs, a piece of chicken without the skin provides the dog with a lean and healthy source of protein. However, by leaving the skin on the chicken, you automatically give your dog an extra 100 calories. That may not seem like a lot, but remember, dogs do not need as many calories as humans. So, an additional 100 calories make a huge deal when maintaining a healthy diet for your dog.
Related: How To Cook Chicken For a Dog
Conclusions for Can Dogs Eat Chicken Skin?
Long story short, dogs cannot eat chicken skin. The fat content of chicken skin can lead to many short-term and long-term complications for your dog's health. If you decide to feed your dog chicken as a treat, make sure you remove the skin. Although the skin may smell good, your dog will appreciate you looking out for its health and safety first!
For recommendations, check out:
To learn more about this topic, watch "Can You Feed Your Dog Poultry Skin" from Raw Feeding 101 down below: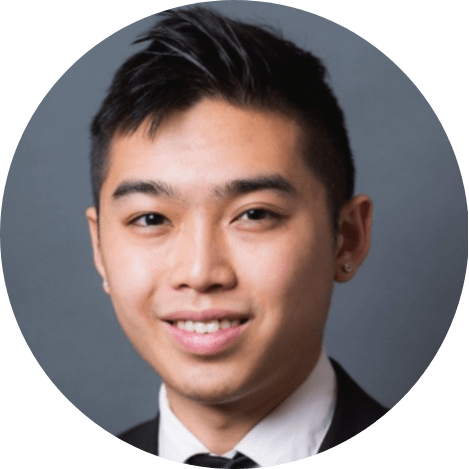 Andy is a full-time animal rescuer and owner of a toy doodle. When he's not saving dogs, Andy is one of our core writers and editors. He has been writing about dogs for over a decade. Andy joined our team because he believes that words are powerful tools that can change a dog's life for the better.
Why Trust We Love Doodles?
At We Love Doodles, we're a team of writers, veterinarians, and puppy trainers that love dogs. Our team of qualified experts researches and provides reliable information on a wide range of dog topics. Our reviews are based on customer feedback, hands-on testing, and in-depth analysis. We are fully transparent and honest to our community of dog owners and future owners.