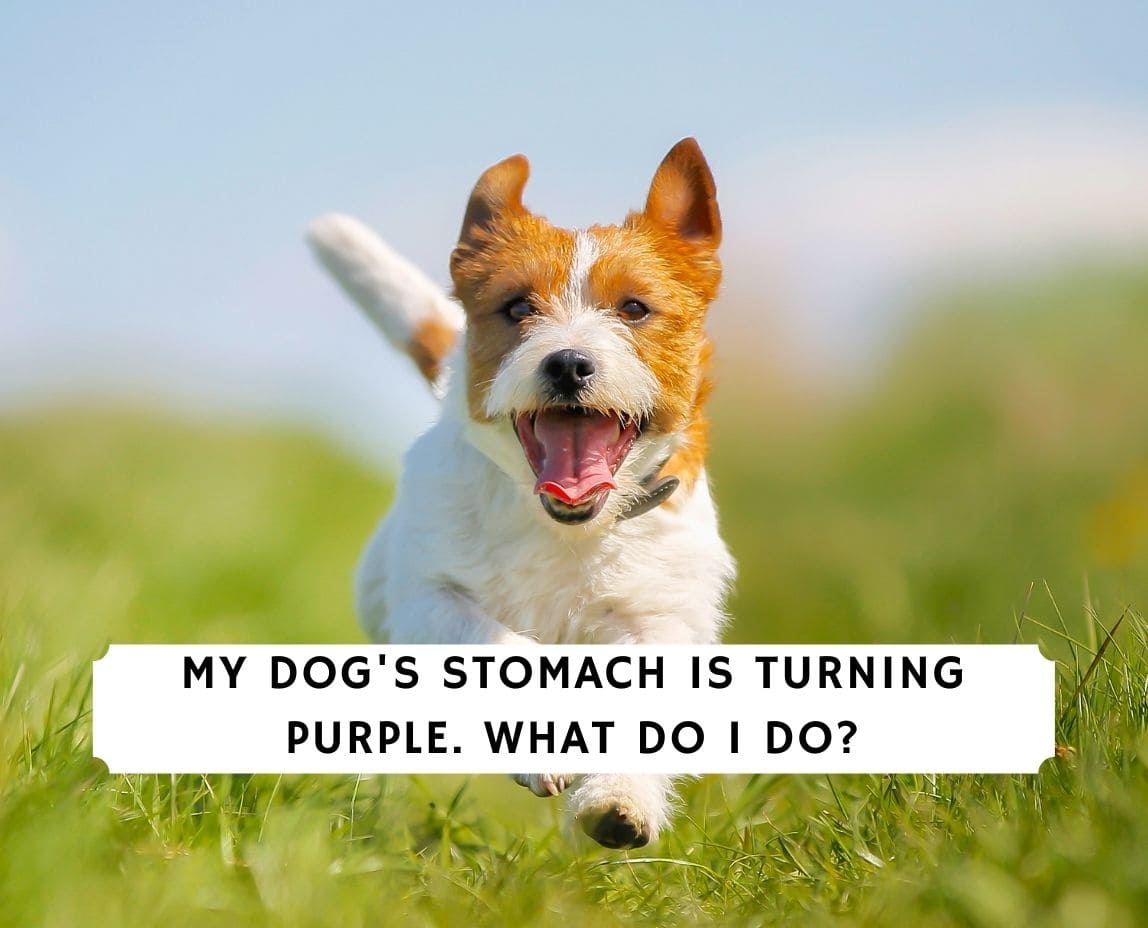 If you're asking yourself, "my dog's stomach is turning purple, what do I do," then this article has all the answers you need. Humans are extensively attuned to body changes. No bump goes unnoticed, and any sudden dark patches require intensive investigation – in between bouts of panic and paranoia. For dogs – any changes can go overlooked for days and even weeks at a time, thanks to the coat covering their bodies. If one day you were cuddling with your dog and came across some purple patches on its belly, you would be alarmed as any fur parent will.
The first thing to do, especially if you do not know how long your pet's stomach has been discolored, is to make an emergency trip to the veterinarian. This will ensure that you have some peace of mind while your dog is diagnosed as quickly as possible – avoiding any potential complications. Many things can cause skin discoloration, and discerning the root cause is essential so proper, and real-time intervention can be performed.
Other dog health-related articles: Can Dogs Get Parvo Twice and What To Expect After Neutering Your Dog?
Cutaneous Hyperpigmentation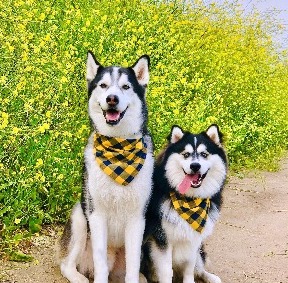 Unless your dog has recently been involved in an accident or has ingested something toxic, the discoloration can be due to a possible internal hemorrhaging or bruising. Otherwise, your dog might have cutaneous hyperpigmentation. In a nutshell, hyperpigmentation is the skin turning into a darker coloring. In your doggie's case, its belly is usually milky white with fur, but it turns purple, blue, and sometimes even black because of hyperpigmentation.
Hyperpigmentation (Acanthosis Nigricans) is classified into two types – primary and secondary. Primary hyperpigmentation is not curable. It is more of a cosmetic concern, and you can consider it as a beauty mark on your dog, just like you would for freckles and birthmarks. Secondary hyperpigmentation can be clinically treated, and with the correct management, your dog's stomach skin color should go back to its normal state.
Dog health-related articles: How Long Will My Puppy Poop Worms After Deworming?
Causes of Hyperpigmentation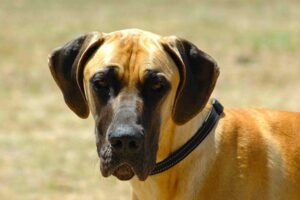 Note that hyperpigmentation is not the actual disorder but rather a symptom of another underlying medical condition. Hyperpigmentation is rather prevalent when it comes to the canine world.
Usually, it can be associated with the following:
Bacterial infection
Cushing's disease
Effects of medications
Genetics
Hormonal issues
Inflammation secondary to skin parasites
Itching or Pruritus
Psychological changes
Skin allergies and infections
UV exposure
Signs of Hyperpigmentation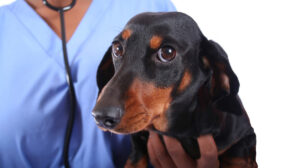 The obvious indication of your dog having hyperpigmentation is, of course, skin discoloration. When your furry best friend is experiencing this, not only will its skin color change, but the texture also becomes coarser and dense. Remember to be gentle when inspecting your dog – the stomach is a vulnerable area that might be even more tender due to the pigmentation's underlying cause.
Aside from the change in skin color, hyperpigmentation can also go together with other physical changes on your dog, specifically skin-related symptoms. As a dog parent, you might find some patches of red skin, skin lesions caused by itching, and even skin that's already inflamed and sensitive. Some dogs might not exhibit anything else aside from the discoloration aside from being lethargic.
Dog Food Recommendations: Dog Food For Boxers With Sensitive Stomachs
Veterinary Management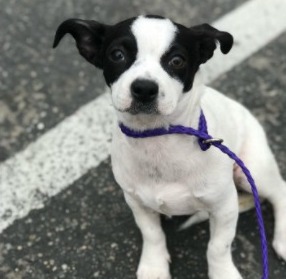 As soon as you see that the skin of your dog's stomach is turning purple, contact your veterinarian. Honestly, it is rather complex to identify if it is an emergency case or not, given that hyperpigmentation can be both a cause and a symptom of a more serious medical condition. Rest assured, however, that your dog's hyperpigmentation can be treated as long as the root cause is also identified.
This is the primary reason you must see your pet's doctor as soon as possible so that the triggers can be determined and a diagnosis for further treatment. Even when the treatment has been administered, don't expect it to take effect overnight or within a few days – the discoloration may take as long as a few months to clear up. Medicines like antibiotics might also be prescribed if your vet determines that it is a bacterial infection.
Veterinarian Info: Should I Euthanize a Paralyzed Dog and When To Euthanize a Dog With Hemangiosarcoma?
Prognosis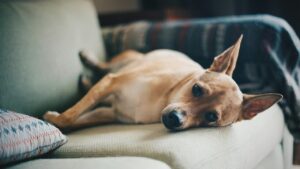 For your peace of mind, the changes in your dog's stomach color should not affect the quality of your best bud's life as long as a diagnosis and treatment are already in place. Yes, there are some cases where a life-long treatment would be necessary and frequent check-ins with your veterinarian, but it is manageable. The only time that this condition leads to severe health conditions and possibly even death is when it goes on for long periods without any treatment. However, the bulk of hyperpigmentation in dogs has a prognosis that is relatively promising and good.
Dog Health-Related Article: My Dog's Urine Has a Strong Odor. What Does This Mean?
Frequently Asked Questions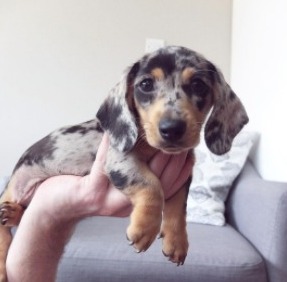 Are certain dog breeds prone to hyperpigmentation?
All dogs can get hyperpigmentation. But if your canine buddy happens to be a dachshund, then you need to approach this condition differently. The dark purplish skin discoloration on your dachshund may not be associated with any medical conditions. It might simply be a genetic predisposition to specific issues, especially in the short-haired kinds. What does this mean? Hypothyroidism is prevalent for a Weiner dog.
One of the risk factors with owning a dachshund is that this can lead to specific health issues – some of which exhibit stomach discoloration as a symptom. This condition affects a dachshund's overall wellness, coat, immune system, weight, and activity levels. At the same time, hypothyroidism can make your sausage more vulnerable to skin infections, so having skin discoloration is almost expected from a dachshund. Make sure to inspect their coats regularly to nip any issues in the bud.
Is hyperpigmentation painful to my dog?
The skin discoloration alone is not painful, and it would bother you as the owner more than your dog. But the underlying problems that have led to the hyperpigmentation would be the ones causing discomfort and pain to your dog. If the skin discoloration is caused by itching and your dog has scratched its skin excessively, then expect the skin lesions to be painful for your pet.
Does hyperpigmentation happen overnight?
No. The color of your dog's stomach will not just change overnight. It takes weeks for it to reach its purple hue. Most dog parents fail to catch this early because the dog's tummy is not commonly visible. The only time you might take notice of your dog's stomach is when you are cuddling and playing with your canine and only if you take the time to look into its tummy, limbs, and thighs intentionally.
Conclusion For "My Dog's Stomach is Turning Purple"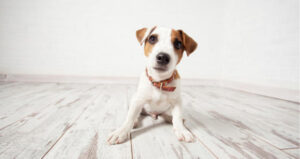 Getting help and a diagnosis is essential if your dog's stomach is starting to change colors. Purple and blue don't have a place in your canine buddy's skin, so acting fast can ensure that the underlying problem can be addressed. Your dog relies on you to make these intelligent choices on their behalf. For your sanity and your dog's wellness, remember to consult your vet after recognizing hyperpigmentation.
For more dog health-related content similar to "My Dog's Stomach is Turning Purple," check out:
To learn more about a dog's stomach, watch "Bloat in Dogs: Signs To Watch For, What To Do" from Veterinary Secrets down below: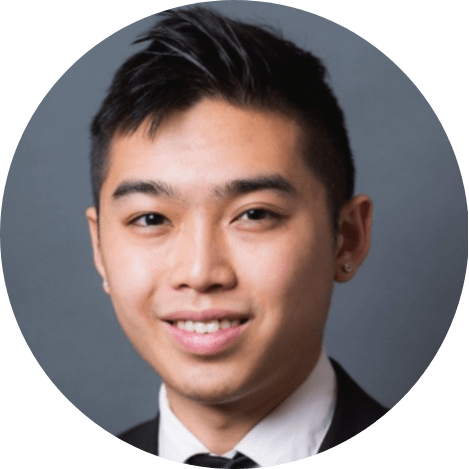 Andy is a full-time animal rescuer and owner of a toy doodle. When he's not saving dogs, Andy is one of our core writers and editors. He has been writing about dogs for over a decade. Andy joined our team because he believes that words are powerful tools that can change a dog's life for the better.
Why Trust We Love Doodles?
At We Love Doodles, we're a team of writers, veterinarians, and puppy trainers that love dogs. Our team of qualified experts researches and provides reliable information on a wide range of dog topics. Our reviews are based on customer feedback, hands-on testing, and in-depth analysis. We are fully transparent and honest to our community of dog owners and future owners.