You've tried medication. You've put your dog through surgery. You've tried at-home recovery. Whether it's cancer, kidney failure, a sudden illness, or old age, it's a sign the dog's health is failing. When a dog is dealing with health concerns, you may be quick to search to find treatments, cures, and all types of medication and surgeries. It's all in an effort to just let your dog hold on to life with you for just a little bit longer. But there comes a point when you know, the veterinarian knows, and the dog himself may even know time is drawing to a close. Unfortunately, there may come a time in most relationships with our best friends when we have to think about the quality of life and euthanasia. Debilitating diseases, old age, and even untreatable injuries often make euthanasia the only viable option for our dogs. However, euthanizing a
dog is not always affordable,
especially when we're least expecting it. As a veterinarian, I get asked all the time
"Where can I euthanize a dog for free?"
In this article, we will explore ways you can euthanize your dog for free and explore some cheap alternatives.
When to Euthanize a Dog?
Before we look at low-cost options, let's first discuss when it's time to choose euthanasia. This may be one of the most frequently asked questions of veterinarians. Fortunately, in some cases, the answer is very obvious, but sometimes it's not quite so easy. You'll want to base your euthanasia decisions on your dog's quality of life. In general, you will know it's time to discuss euthanasia when:
Your dog is in pain that can't be alleviated. This may be due to a sudden injury or to a prolonged disease. Either way, if your dog is in constant pain that can't be helped, their quality of life vastly deteriorates.
Your dog is no longer eating. Most puppies live for food, they love to eat! When your dog stops eating, whether it's due to an illness or injury, again, their quality of life is decreased. If that not eating lasts long enough, they may eventually succumb to starvation, which isn't a good way to go.
You can't afford treatment. Unfortunately, money is a major reason for euthanasia. The fact is that most of us aren't made of money and we sometimes can't afford an emergency surgery or lifelong treatment that is required for our canine companions.
A prior plan that you have determined. Maybe you and your veterinarian or family members have already decided on a plan for your dog. This is usually the case for dogs with chronic diseases. You may have a trigger point, such as when they can't get up without help, or a time of the year in mind, such as before it gets cold. Having a euthanasia plan ahead of time will help you prepare for the emotional burden and financial obligations that come with euthanizing a dog.
The decision to euthanize a dog is far from an easy one to make. There can be many factors at play, including both external and internal. Internally, you may be considering whether now is the right time. You may be wondering if there is something else to try or if it would be better to hold on for just a bit longer to see if your dog improves. These internal factors can make the process difficult, but ultimately, it's important to do what's best for the dog. Always talk to a vet if you're concerned or can't decide.
Where to Euthanize a Dog for Free or Cheap?
If you're faced with the decision to euthanize your dog the last thing you'll want to worry about is money. Look into the following options for low or no-cost euthanasia.
Ask Your Veterinarian
Euthanasia might not be as expensive as you think. You're first stop should be your veterinarian. Not only will they help you decide if and when the time is right, they may offer a reasonable rate or even a reduced rate or payment plan for those that qualify.
Pet Insurance
If you have health insurance for your pet, depending on your plan and policy, euthanasia may be covered. Certain policies will cover the euthanasia process while others will also cover disposal or cremation. If your pet insurance policy doesn't cover end-of-life care, look into the possibility of purchasing additional riders that may cover it.
Humane Societies
Often
humane societies
and animal shelters will offer free or low-cost euthanasia. Most of the time, this will require you to surrender your dog, but you will often get a choice of disposal or cremation afterward. Depending on the humane society in your area, they may offer a variety of services for end-of-life care. While humane societies may operate differently, they are committed to caring for animals, even in this difficult next step. The cost of euthanasia services often varies by the weight of the dog. For example, a dog under 25 pounds may cost only $40 while a dog that is over 70 pounds may cost more like $80 to euthanize. In addition to euthanasia, the humane society in your area may also provide cremation services. They may offer options for a collective memorial cremation, which involves other pet owners. Often, this approach does not add on an extra fee for cremation. Choosing a simple cremation process where the remains are not returned to you can be a great way to save money. Additionally, a humane society may provide cremation services that are semi-private or private, which do incur an extra cost for cremation. That cost is often dependent on the size of the animal, as larger animals take more energy. These ceremonies often include returning the remains to you in a decorative tin. If you are unsure what humane societies or animal shelters are available in your area, search
Adopt A Pet
or the
ASPCA
.
Animal Shelters
Like humane societies, animal shelters are committed to serving animals right up until the very end. Some animal shelters may offer reduced-cost pet euthanasia services with proof of your income, such as showing a W-2 or other documentation. Often, these reduced costs range anywhere from just $30-50. Similar programs in your area may also be open to discussion what options you may have to euthanize your dog for free or at a low cost. Connect with rescues, animal shelters, or other nonprofit dog organizations near you.
Good Samaritan Fund
Some veterinary clinics or animal shelters will have a Good Samaritan, or otherwise named fund, that is funded by donations and used at the organization's discretion. The money in these funds may be given to dog owners that possess a need for pet health care, including euthanasia. Using these funds often requires that you fill out an application and meet certain financial criteria. This means that they may not be a great option for those emergency euthanasia needs. However, if you have an ailing or older pup and the time to wait for approval, a fund like this may be very useful.
Ways to Reduce the Cost of Euthanizing Your Dog
Even if you can't find a low or no-cost euthanasia service in your area, there are ways of reducing the cost when you euthanize a dog.
Burial vs. Cremation: If you have the ability, burial at home is usually a less expensive option following euthanasia. Cremation, especially with ash retrieval, can be a significant financial addition. If burial isn't an option for you, your veterinarian or animal shelter may have other, less expensive, options for disposal that might be worth looking into.
Clinic vs. At-Home Euthanasia: Some veterinary clinics will offer an at-home euthanasia service. While this is usually a more comfortable and convenient option, it may also be more expensive than an office visit. On the other hand, at-home euthanasia services may to discounted. It all depends on the clinic or shelter that is providing.
Timing: Believe it or not, waiting too long to euthanize your dog may come with extra costs. This is because it may take extra medications or help to properly perform the procedure. This is especially true in chronic diseases as the longer the illness progresses, the harder it may become to make your pup comfortable and to find a serviceable vein.
Conclusion for Where Can I Euthanize a Dog for Free or Cheap?
The decision to euthanize your dog is never an easy one, especially when money is a concern. Confiding with your veterinarian is a great first step in finding low or no-cost euthanasia. If they can't help you, they can probably help you find other options in your area that will be more affordable. A high cost for euthanizing your dog is perhaps one of the last things you want to think about during a sad and difficult season. While finding a place to euthanize your dog for free maybe a bit of a challenge, there are several low-cost options that can work for all budgets. When it comes time to say goodbye to your dog, the last thing you want to worry about is money. Euthanasia can be an expensive process if you're not careful. By looking around in your own area for free or low-cost options, you can find a path forward to put your dog down without the financial burden that results. During a difficult season, focus on caring for your dog in their last days. Be encouraged in the decision you're making for them and reflect on the memories and good times you've had together. Focusing on the joy they've brought to your life, rather than the financial cost, can make the process much easier.
Other articles you might like written by our veterinarians:
Frequently Asked Questions
What is Dog Euthanasia?
Dog euthanasia is the end-of-life process for animals. It is a painless and gentle process for the dog, not causing any additional discomfort. Dogs are often considered for euthanasia when their health has deteriorated so significantly that they are in constant pain and discomfort. Choosing euthanasia in this situation can help put a dog out of its constant pain. Typically euthanasia involves a type of medication designed for seizures that can make the dog unconscious. The process is quick and non-invasive. This process can be done either at the veterinarian or animal hospital or even at the home. However, while it is a quick process, it is not always cheap.
Why is Dog Euthanasia So Expensive?
The price of dog euthanasia has increased over time. Often, euthanasia happens at the veterinarian's office. Like other veterinarian visits, they charge a cost for a checkup and medication to euthanize. Facilities, like animal hospitals, have pay veterinarians and building operations which is a couple of the
reasons the cost to euthanize a dog
is so expensive. If pet owners choose to have a veterinarian or other professional come to their home to have at-home euthanasia for their dog, the cost may be even higher. In this situation, someone comes to the home to provide the medication, which adds on additional time and travel considerations. Veterinarians must also uphold a license to have possession of the controlled substance that puts them down. These factors also tend to increase the price of euthanasia. Other pet hospice services may provide additional care and resources for both the dog and the family during the difficult transition. With these extra services often comes a higher cost for saying goodby to a dog. The cremation or other burial decisions for the dog are also factored into the overall cost of euthanasia and end-of-life care. This can also come with a significant price tag, depending on the location and availability of services where you are at. A private cremation can even cost between $300-$400, even higher in some places. A key factor that determines the cremation cost is the weight of the dog. Heavier dogs may have a higher cost to cremate as they require more energy and resources in order to cremate. There also may be additional fees in choosing a private cremation, which means you get to keep the dog's ashes. On the other hand, a communal cremation disposes of the ashes by the crematory. Overall, this cremation process is often what drives up the overall cost of the euthanasia process. Other fees and components of the euthanasia process, such as a catheter, office call, and more can quickly add up. Other examinations may be required by the veterinarian before the operation is performed. Fees for disposing of needles or other tools used can also be factored into the cost. The overall cost to euthanize your dog can be very expensive.
What is the cheapest way to put a dog down?
Euthanasia is a humane way of making death easy and painless for an animal suffering from an illness or incurable disease. It's designed to prevent fear and distress. Your veterinarian will be the best person to turn to relieve your pet's suffering and pain and address pain and anxiety, as well as fear that your furbaby may feel before he loses consciousness.
The American Kennel Club 
(AKC) explains that the inability to breathe correctly and eat or drink are some of the most worrisome signs that something is very wrong. " Another sign is the inability to perform routine tasks such as getting to their food or water bowl and the failure to get up as not to soil themselves." Veterinarians are also the most cost-effective turn to for euthanasia. You can also reach out to local shelters to inquire if they provide euthanasia for free or at a discount. The most important thing to remember if you're considering euthanasia is that not only will your veterinarian know your pet's 
health history,
 but they will also ensure that you're making the right decision.
What to do if you can't afford to euthanize your pet?
There are often many alternatives and options, including care credit loans for expensive cancer or medical treatment that you may not be able to afford if you don't have pet insurance. Always reach out to your vet and local shelters to discuss your options before deciding that euthanasia is the best choice. Some vets at local shelters will do it for free if you can't afford to euthanize.
How much does it cost to put our pet to sleep?
Depending on your state and where you live, this can range from $75 to $250. You will also need to consider whether you want to cremate or bury your pet. Larger breeds will cost more, and you can also choose in-home euthanasia services. This allows your furbaby to remain in their home environment free of stress rather than in a veterinarian's exam room. Some 
pet insurance plans
 cover cremation, burial services, urns, and even an autopsy. That said, it's vital to work with our veterinarian to ensure that you're making the right decision and that the moment of death is pain-free and stress-free. Your pet should not suffer in his last moments.
How much does PetSmart charge for euthanasia?
PetSmart has online prices where you can see euthanasia rates. In addition, there are taxes, and additional fees may apply depending on your area. Prices for euthanasia at 
PetSmart
 range from $100 to $150.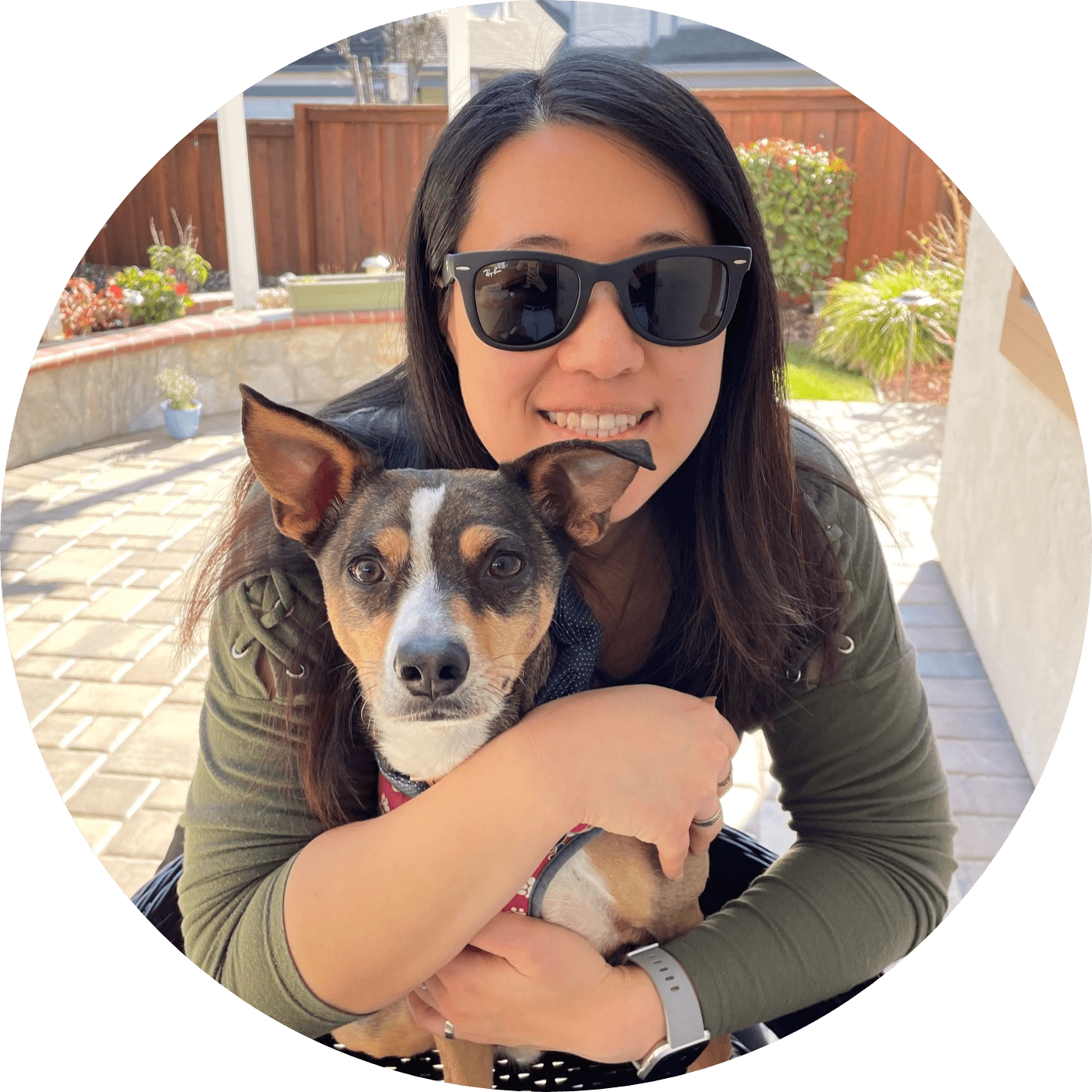 Dr. Sabrina Kong graduated from the Royal Veterinary College in England in 2016 and has been working at a small animal clinic in Northern California since then. She grew up in the Bay Area and got her bachelor's degree from Cal Poly San Luis Obispo. She also became a Certified Canine Rehabilitation Practitioner through a program at the University of Tennessee.
When she isn't in the clinic taking care of her four-legged patients, she enjoys traveling and trying new foods with her friends and her three-legged dog, Apollo. She adopted Apollo from her clinic when he was a puppy with numerous health issues. Dr. Kong truly cares about taking care of animals.