What does it mean when my dog keeps swallowing? This is a question people often ask when they notice their dog gulping or exhibiting unusual swallowing behavior. This guide will help you understand your dog better. When dogs deal with something in their body that's out of the ordinary, they may respond with unique approaches.
While their conditions can range from not concerning to a much more severe issue, discovering what is causing their response is vital in taking care of your dog's well-being. If you notice that your dog is often swallowing, you may initially be pretty concerned. You may wonder what they recently ate, what is stuck in their throat, or if there is some other medical issue they are dealing with.
But before you immediately freak out, it's important to recognize what may be causing this response in the first place. One reason why your dog continues to swallow may be a natural response to something that is irritating them. On the other hand, it may be an indication of a much more severe medical issue for which you'll want to connect with your veterinarian as soon as possible.
Keep an eye out for excessive licking in combination with frequent swallowing. Often, these two behaviors can go together simultaneously and be caused by the same thing. Paying close attention to your dog's swallowing is especially important if these new behaviors have arisen suddenly.
To help you provide the best care for your dog, here we share some more common reasons why your dog may keep swallowing. We'll also provide some insight into your next steps once you identify what your dog is dealing with.
Before scrolling down this guide "My Dog Keeps Swallowing – What Does This Mean," check out these similar questions: What Does It Mean When My Dog is Barking in its Sleep and What Does It Mean When My Dog's Urine Has a Strong Odor?
What Does It Mean If My Dog Keeps Swallowing?
Like many other odd behaviors of a dog, a dog that continues to swallow may do so for various reasons. Some may be no reason to worry, while others may be worth a call to the veterinarian.
As in any case, be sure that your dog's mouth does not become too dry as they continue to swallow. Also, ensure they can stay moisturized and not parched as they swallow often. Here are a few more common reasons for this response in your dog.
Related: What Should I Do If My Dog Ate a Balloon and What Should I Do If My Dog Ate Baby Wipe?
Is Something Stuck in Your Dog's Mouth or Throat?
Have you ever been eating or drinking something and felt something stuck in your mouth or throat? The same thing can happen to a dog. They may eat something and feel a piece of dry dog food stuck in their mouth. Therefore, they may continue to swallow to help move the piece of food down to their stomach.
In addition to food, this can also occur if something not natural enters their mouth. For example, if they find a bug in their mouth or a piece of grass, they may continue to swallow to move whatever is stuck in their throat.
Whether with food or with something from outside, this reason for swallowing is a completely natural reaction for a dog. Unless your dog begins to frequently get things stuck in their mouth or throat, which causes further issues, this should not be a significant concern for why your dog continues to swallow.
However, it becomes an issue when something other than food, a small blade of grass, or an insect is ingested. For example, if they are choking on something too large for their throat, they may swallow to move the item down their system.
If this is the case, they may also experience coughing, choking, or gagging symptoms. If they are choking on something stuck in their throat, take immediate action and connect with your veterinarian about how to get the item out of their throat or mouth.
Is Your Dog Hungry?
Have you ever had a moment where you're so hungry for something that your mouth involuntarily begins to water out of anticipation for something delicious? The same is also true for a dog.
Your dog's salivary glands may start working when they are hungry and know that food is coming. With this excess saliva, they may need to swallow more often. This, again, is an entirely natural response to their desire and eagerness for food and is not something that should be particularly alarming.
Related: What Should I Do If My Old Dog Stopped Eating and When to Switch Puppy to 2 Meals a Day?
Did Your Dog Taste Something Bad?
Dogs tend to get their tongues on anything and everything. That means they may sometimes lick up something that does not taste good. As a response, they may swallow and lick excessively to eliminate the lingering bad taste in their mouth.
Remember that if they get into something toxic to dogs, such as different foods or cleaning products, be sure to connect with your veterinarian about poison control and the next steps in ensuring they are not in danger.
Is Your Dog Stressed Out?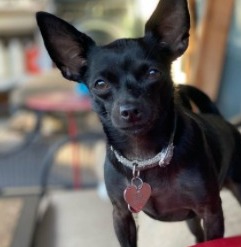 A behavioral cause for swallowing and licking may be out of anxiety or stress. They may find that consistent swallowing or licking brings temporary relief to whatever type of anxiety they are experiencing.
If you're wondering whether stress is the cause of their habits, pay attention to their overall behavior and watch out for other warning signs of mental health issues like stress, anxiety, or depression.
Related: What Should I Do If My Dog is Panting, Shaking, and Clingy?
Dog's Dental Disease
Another concern that can cause excessive swallowing issues in their teeth, such as dental disease. When this happens, the build-up of tartar in their teeth and gums can create additional problems in their overall health and wellness, causing excess bacteria in their mouth.
They may try to compensate for this pain and pain in their gums by swallowing and excessively licking. Be sure to monitor their dental health. Brush their teeth and provide dental-specific rawhides or other chews that can gnaw on to help support their oral health.
Oral ulcers can also be a mouth-related cause of excessive swallowing. These painful ulcers can irritate their mouth, and they try swallowing and licking to get rid of the pain. Again, it can be spurred on by medical concerns like infections or eating something they should not be ingesting.
Related: What Should I Do If I Find Black Spot on Dog Tooth?
Esophageal Irritation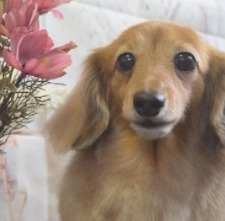 If your dog is swallowing, gulping, and breathing heavily, watch out for esophageal irritation. This happens with acid from the stomach irritates the lining of the throat. This can often be a result of excessive vomiting.
The acid that comes up can severely damage the raw lining of the esophagus, leading to even further irritation. For this condition, be sure to connect with your veterinarian for solutions in monitoring their health and healing their esophagus from inflammation.
Nausea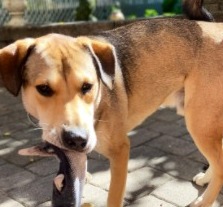 Another cause of excessive licking and swallowing is an upset stomach. When they feel vomiting coming on, they may try to suppress the feeling by swallowing excessively to find relief. An upset stomach makes the salivary glands work in overdrive in preparation for something unsavory coming up.
This is a common reason why your dog may be swallowing excessively and licking things. Be sure they are given water access to replenish their fluids and eliminate a dry mouth feeling from their excessive licking and swallowing.
Conclusion For "My Dog Keeps Swallowing – What Does This Mean"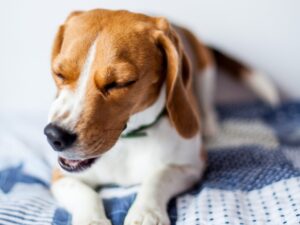 In addressing your dog's consistent swallowing habit, it's crucial to identify the underlying reason for why they are swallowing. For some causes, no action may be required beyond just ensuring they have water available, feel comfortable, and that no other symptoms arise.
In other more severe conditions, however, you may need to take more involved action. For example, if your dog is on the verge of vomiting, ensure they are in a safe and comfortable space. Also, be sure they have access to water to help replace the fluids they lose.
Be sure to monitor their overall health to see if there are any other symptoms you should be aware of. With many medical concerns, swallowing and licking are rarely isolated issues. Instead, they may be accompanied by other symptoms that are worth noting.
Especially as you connect with your veterinarian, be sure to note these additional symptoms to provide a complete picture of your dog's overall health and behavior. For dental and oral-related issues, connect with your veterinarian about steps you can take to improve their oral health.
They may recommend certain chews and medications to improve their oral health and eliminate tartar buildup or other concerns causing them to swallow excessively. Whatever the cause of their excessive swallowing, it's up to you to provide the care and attention they need to live their happy, healthy selves.
Monitor their health and note anything out of the ordinary regarding their swallowing habits. With proper care and early detection, you can prevent conditions from spiraling and becoming worse, as well as support their overall mental and physical health.
For more dog questions and answers from WeLoveDoodles, you can check out:
Learn more about this topic by watching "How to Get Dogs to Stop Swallowing Bad Things" from KING 5 down below: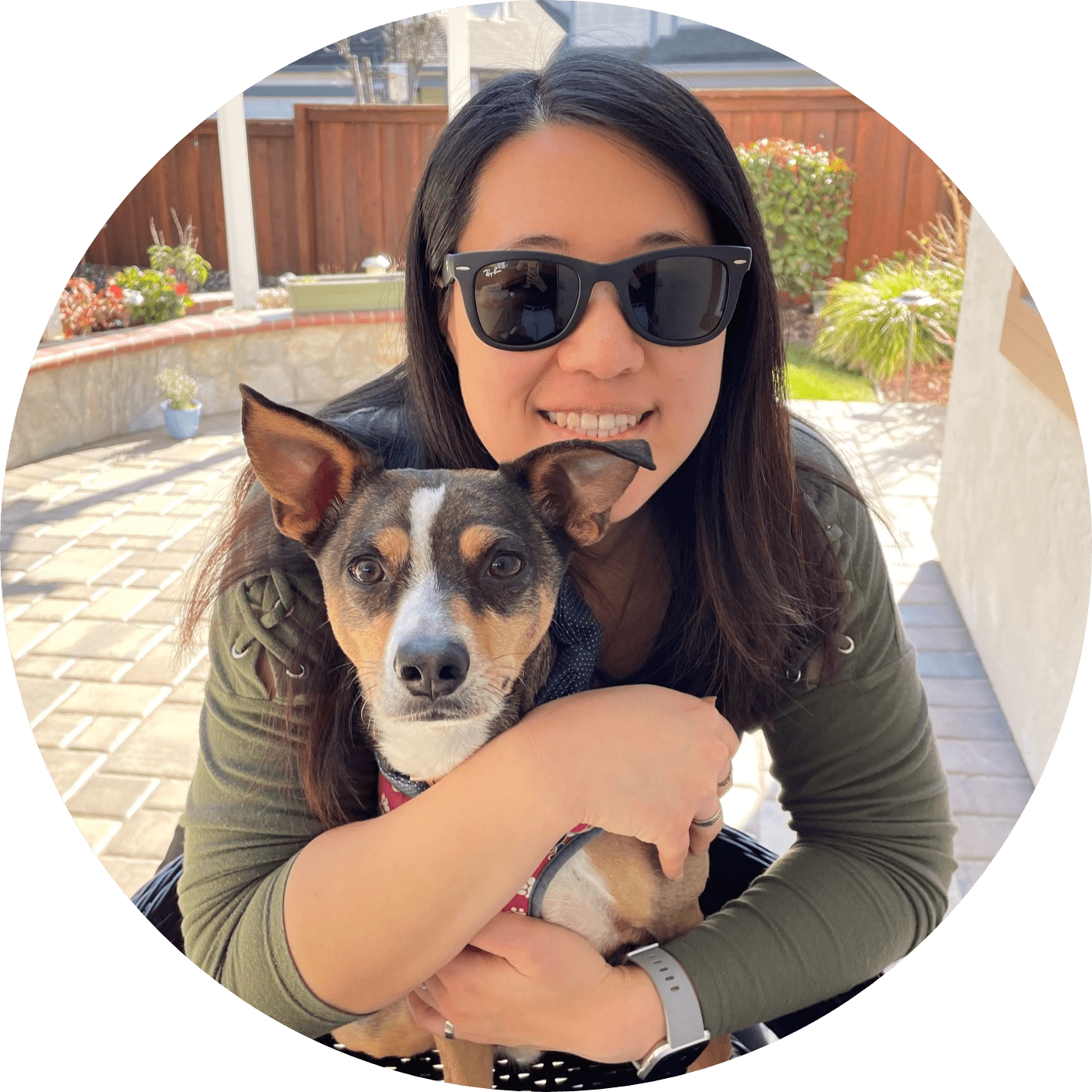 Dr. Sabrina Kong graduated from the Royal Veterinary College in England in 2016 and has been working at a small animal clinic in Northern California since then. She grew up in the Bay Area and got her bachelor's degree from Cal Poly San Luis Obispo. She also became a Certified Canine Rehabilitation Practitioner through a program at the University of Tennessee.
When she isn't in the clinic taking care of her four-legged patients, she enjoys traveling and trying new foods with her friends and her three-legged dog, Apollo. She adopted Apollo from her clinic when he was a puppy with numerous health issues. Dr. Kong truly cares about taking care of animals.