Is bag balm safe for dogs? Here's what you should know. Pets such as dogs and cats can benefit from bag balm. As far as skincare products go, it's the only ones that can be used on humans and dogs. Bag balm helps moisturize the skin if it becomes damaged or injured by your dog.
When batting with your pet, dry its skin and apply some bag balm to the dried area to moisturize your dog. Because bag balm is toxic-free and a perfect solution for human and sensitive skin, you should also use it on your pets. Feeling smooth is also important to it.
Bag balm can be applied to many areas of a dog and help soothe various problems. It is recommended that you use this bag balm whenever it is needed. As with any ointment or medication used for pets, it's a good idea to know its risks and the ingredients used in the treatment.
Before you scroll down to a more in-depth answer to this question, "Is Bag Balm Safe For Dogs," you can check out these other dog-related questions from our team at We Love Doodles: Is Whole Foods Dog Friendly and Is Sudocrem Safe on Dogs?
What is Bag Balm Made of?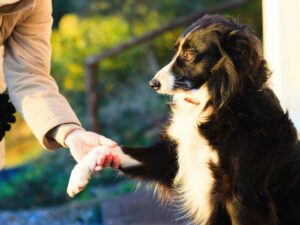 A variety of skin conditions can be treated with bag balm. Beeswax, petrolatum, and lanolin make up most bag balm ingredients. Petroleum jelly moisturizes the skin with petrolatum. Skin irritation can be prevented by using lanolin, a type of wax. Among the ingredients of this product is beeswax, which acts as a binding agent.
More Dog-Related Guides: Is Meat Tenderizer Bad For Dogs and Can Dogs Eat Canned Chicken?
Can You Use Bag Balm on Dogs?
You can use it on many areas of your dog's body, including the following:
Noses: The bag balm can help soothe the area around your dog's nose if it's too dry and irritating. The bag balm's petroleum & paraffin wax solution can sometimes repair complex & rash noses. The damaged nose can therefore be healed using this solution.
Ears: Your pets' ears can be smoothed and moisturized by applying and rubbing some bag balm on those areas if they are very dry and arid. Additionally, bag balm is perfect for pet ears that are extremely dry and damaged. Damaged ears can only be smoothed with bag balm in those circumstances.
Skins: Radiation and harsh conditions can damage old skin. Apply the bag balm to dry areas on your pet's skin after a bath. To heal burned skin, it will use petroleum & paraffin wax solutions. Bag balm can be used on your dog's skin so that you can use it on it.
Paws: Your dog's paws can also benefit from bag balm since those parts tend to dry out quickly. Keeping your pet's paws clean daily and applying the balm regularly will help them stay fresh and moisturized. The paws are especially susceptible to damage if you make any mistakes when moisturizing them. Weather conditions and dry skin could damage the dog's feet. If that happens, you need to apply some bag balm on your feet and smooth them, so they are smooth. Regularly applying bag balm to damaged feet helps heal them.
More Dog-Related Guides: Reasons Dog is Wobbly and Off-Balanced and Can Dogs Eat Raw Chicken Breast?
Can Dogs Lick Bag Balm?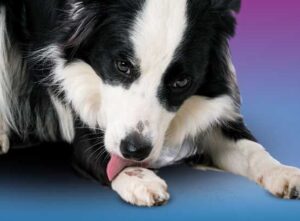 It would be best if you did not let your dog lick the bag balms, even though it remains safe. Bag balm should not be licked or eaten by your dog. This balm is not harmful to dogs since it is made from non-toxic ingredients. Nevertheless, it would be best if you took care.
It is safe for dogs to lick bag balms because they are made with harmless ingredients. Dogs or any other animals should not consume or lick the product. It is very important to use bag balms carefully. It doesn't mean your dog can eat it because it's not toxic.
Moisturizers can be used in bag balms. In places that are dry or patchy, bag balms are sometimes used. Bag balm can be used to treat chaffed skin as well. Therefore, your dog can use the balm safely.
The balm should, however, be applied carefully. Bag balms are mostly made with non-toxic and safe ingredients. Your stomach won't be irritated or harmed if you consume them in small quantities. If your dog licks the balm, it may be fine. But your dog shouldn't lick lip balm.
More Dog-Related Guides: What is the Best Doodle Breed and What Should I Do If My Dog Ate a Stick of Butter?
What Makes Bag Balm Safe For Dogs?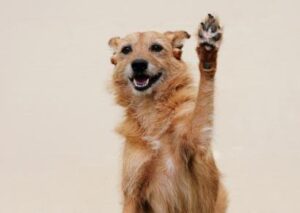 Dogs can use bag balms safely. Dogs can sometimes lick off bag balms, but that is also safe. Not a good idea. The product is safe, however. Neither health-related problems nor severe issues will occur.
Harmless Ingredients: Bag balms are made with ingredients that are safe and non-toxic. They mustn't cause harm to your skin or stomach when consumed. Dogs are safe from bag balm because of this.
Non-Toxic: Unlike other skin types, the cracks on a bag are very sensitive, which makes bag balms non-toxic. Dogs can also use it without any problems.
Limited Licking: The lip balm amount has a great deal to do with its effectiveness. A small amount of licking is not harmful, and chances are that the dog will only do a small amount of licking. A little bag balm won't harm even your dog. However, it does not mean you should give it to your dog. Bag balms may cause side effects even though they are not toxic. Therefore, it would be best if you took care of it.
More Dog-Related Guides: Why is My Dog So Cuddly All of a Sudden and Why is My Dog Fixated on My Cat?
How to Use Bag Balms Safely on Dogs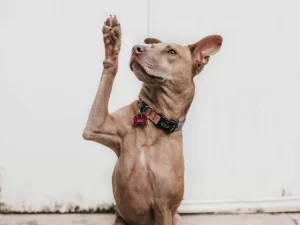 Put it only on dry areas since it can irritate. Bag balm is often used in dog care products and keeps your pet's skin smooth and scruff-free. We are here to provide you with all the information you need if you're a new dog owner.
The Bag Balm comes in a tube and is made of very fine rubber. This oil acts as a skin lubricant and can keep your dog's coat healthy when applied to the skin. It is essential not to forget to apply it to the area you intend to remove it from since this product is difficult to remove.
In addition, some people may not realize the side effects of this product until they use it on their skin. Its oil content can also irritate dogs' skin and fur if it is not applied properly. Irritation should be left alone until it starts to burn or itchy.
A vet may recommend an alternative treatment for irritated skin in dogs. Put the balm on your dog's paws for a cheaper alternative. It can keep their feet nourished, keep fleas away, and keep their skin from drying out.
More Dog-Related Guides: Is Sorbitol Safe For Dogs and Reasons Your Dog's Head is Hot.
When Should You Use Bag Balm On Dogs?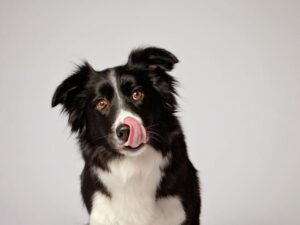 Before walking in icy or snowy conditions, apply Bag Balm evenly to dog paw pads. After your dog's walk, remove ice-melt, snow, and ice-melt products from its paws with a warm washcloth. The paw pads can be protected and soothed with another thin layer of Bag Balm.
Use Bag Balm liberally to relieve superficial cuts, wounds, rashes, itchy skin, chapped skin, and irritated skin on your dog. As directed by your veterinarian, use until the condition is clear. Several times a day can be sufficient.
Dogs often have irritated and dry paws. It is more common for the paws to irritate any other body part. Your dogs' paws should be treated with balms in these situations. You can apply bag balm to your dog's paws to soothe irritation and speed healing.
Furthermore, applying balm to the affected area of your dog's paw can aid in healing if the paw is injured or cracked. This balm can fasten the healing process and make your dog feel comfortable.
More Dog-Related Guides: What to Do If My Old Dog is Coughing and Gagging and Is Dog Ear Piercing Safe?
What Causes Cracked Paws in Dogs?
In dogs, cracked paws are often caused by skin conditions and diseases, but they are also caused by:
Age: Senior dogs are more likely to develop cracked paws. Dogs' pads become worn and damaged as they age.
Hot Surfaces: It is natural for cracked paws to occur in hot and dry weather. As a result of such weather, the paws become dry. Itchy lesions and dryness accompany the dryness. When the dog steps on hot surfaces, its pads will dry, and it suffers blisters and other serious injuries.
Rough Terrain: The dog's paw pads can be damaged by rough surfaces and undulated terrains.
Chemical Damage: Chemical damage can be caused to the dog's pads by walking on ice melt or grass treated with fertilizer. Abrasions or blisters can occur.
Specific Diseases: Cracked paws can also be caused by liver disease, hot spots, and zinc deficiency. The overall health of the dog is affected by these conditions.
More Dog-Related Guides: What is the Perfect Dog Bath Water Temperature and Is Santa Monica Beach Dog Friendly?
Conclusion For "Is Bag Balm Safe For Dogs"
Keep Bag Balm in your pet's first aid kit, as it can help with minor injuries. It can be applied to various skin irritations, infections, and rashes. Moisturizing, soothing, and healing the skin are the benefits you will receive from using it on dry, chapped areas. Pets are not toxic if they lick them, but there is no serious issue if they do. Take your dog to a veterinarian if your dog licks it and has a reaction to it.
If you find this guide, "Is Bag Balm Safe For Dogs," helpful and informative, you can check out these other dog-related questions from our team:
You can learn more about using bag balm for dogs by watching "Bag Balm Skin Ointment For Pets" down below: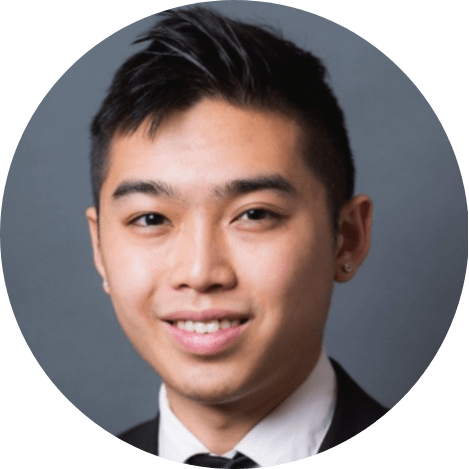 Andy is a full-time animal rescuer and owner of a toy doodle. When he's not saving dogs, Andy is one of our core writers and editors. He has been writing about dogs for over a decade. Andy joined our team because he believes that words are powerful tools that can change a dog's life for the better.
Why Trust We Love Doodles?
At We Love Doodles, we're a team of writers, veterinarians, and puppy trainers that love dogs. Our team of qualified experts researches and provides reliable information on a wide range of dog topics. Our reviews are based on customer feedback, hands-on testing, and in-depth analysis. We are fully transparent and honest to our community of dog owners and future owners.