With Chicken being common meat for people, a question dog owners often wonder: "Can dogs eat raw chicken breast?" Dogs have a different ability to digest food than people, something obvious whenever you walk a dog, and the dog manages to get something in their mouth before you can stop them.
Dogs used to be able to eat raw meat. Wolves, a very close relative, still eat plenty of raw meat. However, dogs established a symbiotic relationship with humans, and their diet has also changed.
After all, we can't eat raw meat anymore either, at least not under most circumstances. However, it can be easy to drop some food in the bowl and call it good when feeding a dog.
The idea of making things easy and adding a bit of raw chicken sounds like a good idea, but before you do that, you need to take some time to understand the risks associated with this kind of diet.
Before scrolling down this guide, "Can Dogs Eat Chicken Breast," check out these similar questions: Can Dogs Eat Pita Bread and Can Dogs Eat Strawberry Yogurt?
Is It Safe For Dogs To Eat Raw Chicken Breast?
Raw chicken can make an occasional fantastic treat, and it can help clean your dog's teeth. However, it isn't something you should make a regular part of their diet. As healthy as chicken is to eat, they are incredibly processed these days.
The risks that your dog could suffer from a bacterial infection are high. Dogs can suffer from salmonella just like we do, and that is probably the ailment most closely associated with chicken. So, yes, it is as much a problem for your dog as it is for you.
That said, dogs have more protection in their digestive system than humans – it's why they can eat stuff off the ground with a much less adverse reaction than a person. So if you give a dog raw chicken, it won't do as much damage as foods like chocolate or grapes. Here are a few quick rules to follow about giving a dog raw chicken.
Make sure to rinse the chicken before you give it to your dog.
Verify that the chicken is not expired.
Avoid giving raw chicken to puppies. Their systems are not nearly as robust as an adult dog's system.
Do not give your dog the entire chicken carcass. Eating some parts is one thing; scarfing down the full chicken is something else entirely.
Do not give your dog raw chicken regularly.
Do not mix raw chicken with kibble or other dog food. Mixing the two types of foods will have a very negative effect on your dog's digestive tract. If you give your dog raw chicken, avoid giving your dog kibble over the day.
Ensure that you allow the frozen chicken to thaw before giving it to your dog completely. As a general rule, it is best to give your fresh dog chicken instead of giving them something that might still be frozen.
Monitor your dog for their reaction to the meat. Some dogs are allergic, so you should stop feeding them raw chicken if this is a problem for your dog.
Do not give your dog raw chicken if they have a compromised immune system.
These are just the basics. Now it's time to look at things you should know about giving your dog specific parts of the chicken.
Related: Can Dogs Eat Capers and Can Dogs Eat Ranch?
Can I Give My Dog Raw Chicken with the Bone?
The debate about dogs eating bones has been going on for decades. However, it is fine to give them to dogs when it comes to raw chicken bones. Dogs' teeth are made for easily breaking up the bones, and the marrow inside can be beneficial.
Cooked bones are the problem. It would be best not to give your dog any cooked chicken bones – the raw ones are fine. Cooked bones can splinter and cause harm to your dog.
It is best to avoid giving puppies and senior dogs any bones. For puppies, their systems could have a more challenging time working with the bone. Senior dogs may find that their teeth cannot properly break up the bones. The risk is more to their teeth than their ability to digest.
Related: Can Dogs Eat Clementines and Can Dogs Eat Cool Whip?
Does My Dog's Size Matter When Consuming Raw Chicken Breast?
When it comes to raw chicken, not really. Just make sure that you give them the appropriate portions for their size. You don't want to cause your dog to gain weight because you give them too much food when it comes to raw bones, no.
Smaller dogs have more petite throats and teeth, making it easier for the chicken bones to get stuck in their throats and cause serious problems. This is also the problem when you have a puppy –it may not break down the raw chicken bones enough to eat them safely.
Related: Can Dogs Eat Brisket and Can Dogs Eat Pistachios?
Some of the Best Parts of the Chicken For a Dog
Chicken breasts will be just as welcome to your dog, with a lot more soft meat. Odds are this will be your dog's favorite part to eat because of how much meat they will get to tear at.
This acts to fulfill a more primal aspect of your dog's instincts to eat something more natural than cooked food. The drumstick is going to be something that your dog loves, and that will give them a good bit of bone to make it that much more enjoyable.
When the whole thing is in front of them, your dog will be thrilled, and it will provide a good bit of the nutrition they need. In addition, the bone will be nice and soft, giving your dog something to gnaw on while helping to clean their teeth a bit.
Remember, this only applies to raw drumsticks. If it is cooked, your dog should never be given the bone. Probably the human's least favorite part, the wings are large bone. For a dog, that means a lot of additional nutrition.
This is probably the best part for your dog to eat for the three parts covered here because of all the bones. Your dog will have something on which they can chew for quite a while.
This makes it almost comparable to an edible toy since they will focus on chewing on the wings. If you have a small dog, always check with the vet before you give them anything with a bone in it, especially the chicken wings. With so much bone to cause issues, it may be best to stick to the meat or very little bone for your small, furry friend.
Related: Can Dogs Eat Banana Bread and Can Dogs Eat Potato Salad?
Chicken Breast For Dogs Safety Risks
As tempting as it might be to give your dog a lot of raw chicken, there are some guidelines you should follow to make sure you aren't putting your dog at risk of more severe illnesses.
Dogs should only eat raw chicken at a rate of about 2% of their current body weight. This ensures that their system is not overwhelmed by potential bacteria. Any more than 2% of their weight can make them ill.
Ensure that you include some healthy raw fruits and vegetables with the raw chicken. No meal should consist of just meat. Consult the list of foods to avoid for dogs, like onions and grapes, as these are toxic to dogs.
Feed your dog raw chicken with just the meat or just the bone. Raw meat should be fed in pieces instead of an entire chunk from the chicken.
Do not give your dog raw chicken every day. Dogs shouldn't eat raw chicken more than every other day, and you should not mix it with kibble. If you give your dog raw chicken more often, it will likely upset your dog's stomach.
Dog Food Recommendations: Best Soft Dry Dog Foods and Best Hypoallergenic Dog Foods.
Conclusion For "Can Dogs Eat Raw Chicken Breast"
Raw chicken can be a real treat for dogs, but you need to make sure you safely give it to your dog. As long as you are careful, your dog will think you are the best when they are given such a juicy treat.
For more dog questions related to "Can Dogs Eat Raw Chicken Breast," you can check out:
You can learn check out the video on "How To Feed Dogs Raw Chicken":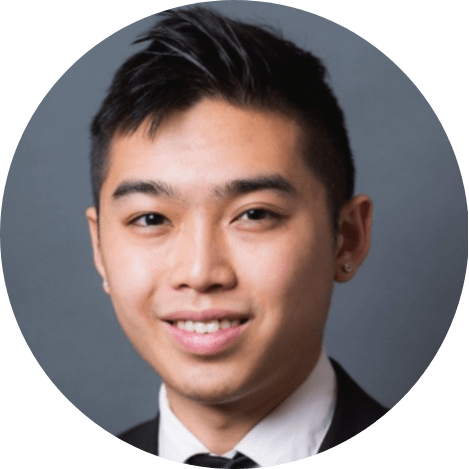 Andy is a full-time animal rescuer and owner of a toy doodle. When he's not saving dogs, Andy is one of our core writers and editors. He has been writing about dogs for over a decade. Andy joined our team because he believes that words are powerful tools that can change a dog's life for the better.
Why Trust We Love Doodles?
At We Love Doodles, we're a team of writers, veterinarians, and puppy trainers that love dogs. Our team of qualified experts researches and provides reliable information on a wide range of dog topics. Our reviews are based on customer feedback, hands-on testing, and in-depth analysis. We are fully transparent and honest to our community of dog owners and future owners.