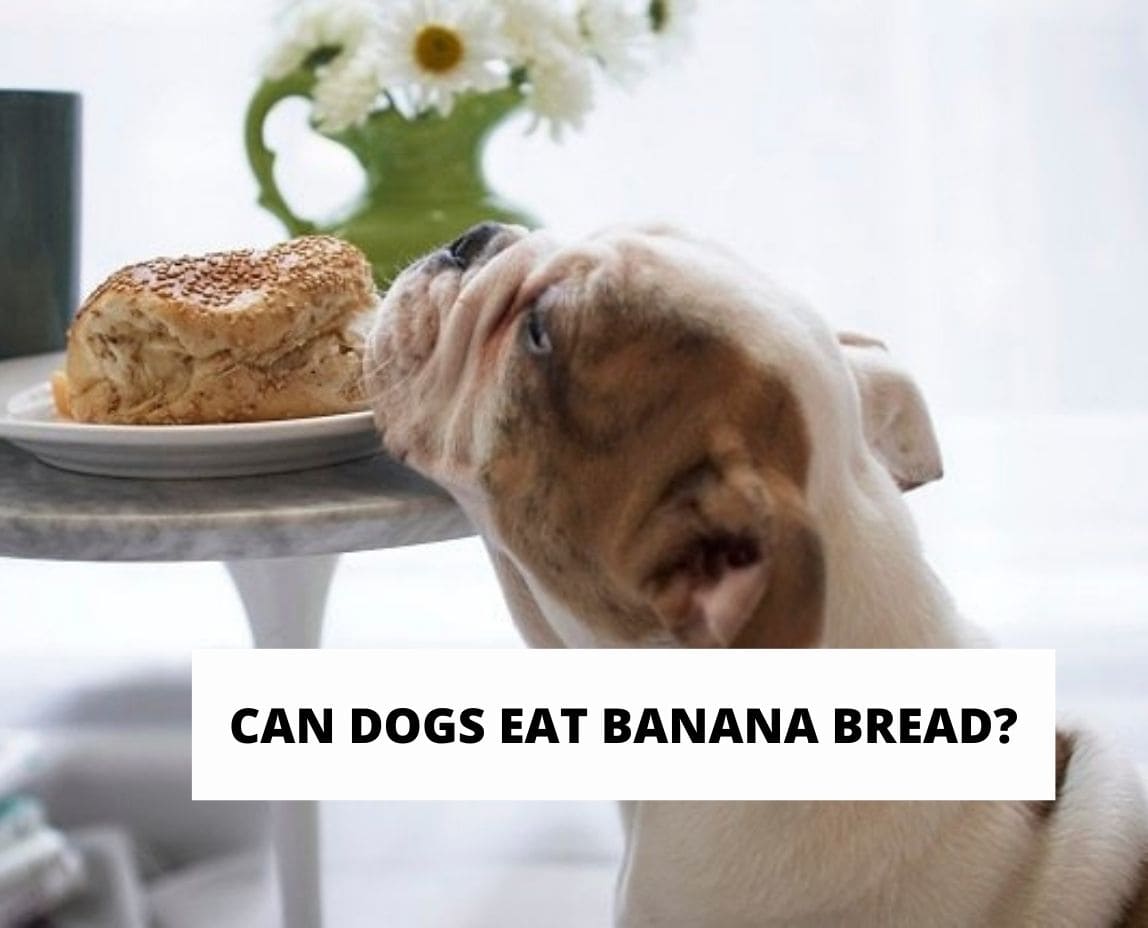 One of the questions you're probably asking yourself right now is: "Can dogs eat banana bread?" This may have left you wondering, can dogs eat banana bread? Well, banana bread can be a dog-friendly treat, but it depends on the ingredients that are in it.
However, it is essential to remember that you must limit the number of treats you give your dog. So, if you do find a banana bread recipe that is dog-safe, you should only give it to your dog occasionally.
Before scrolling down to the answer of this article, "Can Dogs Eat Banana Bread," check out these similar questions: Can Dogs Eat Carrot Cake and Can Dogs Eat Strawberry Yogurt?
What is Banana Bread?
Banana bread is a type of sweet bread made with mashed bananas. It is a hotly debated topic whether banana bread is a breakfast food or a dessert because of its sweet taste.
Luckily, dogs do not care when they get treats as long as they get some. Banana bread has many ingredient variations that determine whether the bread is safe for dogs or not.
The common ingredients for banana bread include bananas, flour, eggs, butter, baking soda, and sugar. However, many recipes also contain artificial sweeteners, raisins, vanilla extract, and chocolate which can be toxic to dogs. We will explore these harmful ingredients more closely below.
Related: Chippin Dog Treat and Food Benefits.
Ingredients to Avoid For Dogs
As you can see, banana bread recipes can differ dramatically. A lot of people make additions to this bread that can be harmful to dogs. We have collected a list of the most common additions that people make to banana bread that can potentially harm your dog. If you plan on sharing some bread with your dog, make sure to avoid these ingredients.
1. Raisins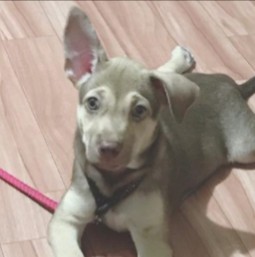 One of the most common and most deadly additions to banana bread is raisins. Raisins and grapes are fatally toxic to dogs. In addition, these fruits can cause kidney failure in dogs of all sizes.
Unfortunately, there are not enough studies done as of right now to determine the exact fatal dose of raisins for dogs. Even one or two raisins can cause kidney failure in some dogs, whereas others can handle more.
This variability means all dogs should avoid raisins altogether. If your dog does eat banana bread with raisins, immediately contact a veterinarian. Your dog's vet will be able to diagnose and treat any problems that may arise from consuming this food.
2. Chocolate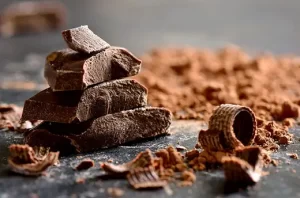 Chocolate is another food that is toxic to dogs. Many people include chocolate chips in their banana bread. If this is the case, do not feed your dog the bread.
Chocolate contains two chemicals that are harmful to dogs. First, it contains theobromine. The other problematic chemical in chocolate is caffeine. Dogs are unable to metabolize both theobromine and caffeine.
These chemicals are used as heart stimulants, muscle relaxers, and blood vessel dilators. Because dogs are unable to metabolize these chemicals, these effects are amplified, causing health problems. Therefore, if your dog eats banana bread with chocolate, you should visit a vet.
3. Artificial Sweeteners
As a rule, you should avoid giving your dog anything with artificial sweeteners. These products provide no nutritional benefit for your dog, and some can make your dog sick.
Some sweeteners, such as Erythritol, Stevia, and Sucralose, cause dogs to have digestive discomfort. However, the most crucial artificial sweetener to avoid is xylitol. Xylitol is highly toxic and often fatal to dogs, even when consumed in small amounts.
Xylitol has been known to cause liver failure, seizures, and death in dogs of all sizes. Therefore, when feeding your dog banana bread, it mustn't include xylitol in the ingredients.
4. Vanilla Extract
Even the most standard banana bread recipes contain vanilla extract. Unfortunately, vanilla extract is toxic to dogs because of its high alcohol content. In addition, dogs cannot metabolize alcohol.
Therefore they are at risk of alcohol poisoning when consuming vanilla extract. So, if you have banana bread but it contains vanilla extract, avoid giving it to your dog.
If you are making the bread and know you would like to share some with your dog, try replacing vanilla extract with maple syrup. Maple syrup is safe for dogs (in moderate amounts), and it has the same delicious effect on banana bread as vanilla.
5. Nuts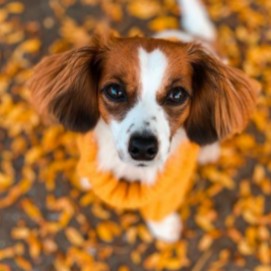 You may also find banana bread variations made with different kinds of nuts. Some nuts can cause digestive issues for your dog and may even be toxic.
Even nuts that are not known to be harmful to dogs can be dangerous as they can be a choking hazard. The most crucial nuts to avoid giving your dog are macadamia nuts and walnuts.
Macadamia nuts are incredibly toxic for dogs to consume, so if your dog does eat one, contact a vet immediately. Certain varieties of walnuts can also pose real threats to dogs because of the molds found on them. These molds can cause seizures and vomiting.
Related: Can Dogs Eat Corn Nuts and Can Dogs Eat Chestnuts?
Is It Safe For Dogs to Eat Banana Bread?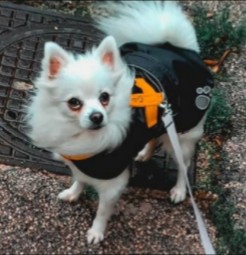 As you can see, ingredients can vary significantly between different loaves of banana bread. This is why it is hard always to know whether your dog can eat it or not.
You can easily make your banana bread dog-friendly by avoiding the toxic ingredients listed above if you make your banana bread yourself. However, if you purchase your banana bread from someone else, always ask for ingredients if you plan on giving it to your dog.
Related: Can Dogs Eat Pistachios and Can Dogs Have Almond Milk to Drink?
How Much Banana Bread Can a Dog Eat?
If you have found a dog-friendly banana bread recipe, you should still be careful about the amount of bread that you feed your dog. As a rule of thumb, you should never give your dog more than 10% of its daily caloric intake in treats.
Because of the density of banana bread and this rule, your dog should only receive a small piece of bread. That being said, even if you are following the 10% rule, you should not give your dog banana bread every day.
Banana bread is high in sugar and calories, which can be detrimental to your dog's health when consumed in large quantities. This should be an occasional treat as many other treats are healthier and more nutritious.
You can even give your dog bananas as a healthier alternative to banana bread. Bananas are a low-calorie option that is high in vitamins, potassium, and fiber. In addition, your dog will get the same excellent banana taste without all the additives.
Related: Can Dogs Eat Takis and Can Dogs Eat Pita Bread?
Health Risks of Giving Your Dog Banana Bread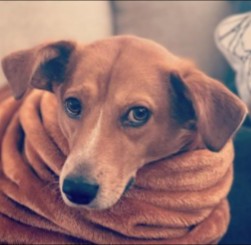 Although banana bread can be safe for your dog to eat, it can still cause health problems in certain circumstances. Other than the inclusion of toxic ingredients, consumption of banana bread can become dangerous if in large quantities. Below is a list of common health risks associated with giving your dog banana bread.
Allergies: Many dogs suffer from food allergies. Some of the most common allergies include wheat, eggs, and dairy. These are all ingredients commonly found in banana bread. If your dog has one of these allergies, it is best to avoid banana bread altogether.
Diabetes: Bananas are naturally high in sugar. In addition to these naturally sugary fruits, banana bread also includes additional sugar. If your dog has diabetes, it is crucial to avoid these high amounts of sugar as they can raise your dog's blood sugar to dangerous levels.
Obesity: Consuming too much banana bread can cause obesity in dogs if they exceed their recommended daily caloric intake. Obesity in dogs can lead to other health issues such as cardiac problems and diabetes.
Related: Are Bell Peppers Safe For Dogs and Are Smoked Bones Safe For Dogs?
Conclusion For "Can Dogs Eat Banana Bread"
So, if you have ever thought about giving your dog banana bread, be sure to check the ingredients. Banana bread is safe for dogs to eat occasionally, as long as it contains dog-safe ingredients.
For more dog food-related questions, you can check out these guides from We Love Doodles:
Learn more about what dogs can or can't eat by watching this video down below: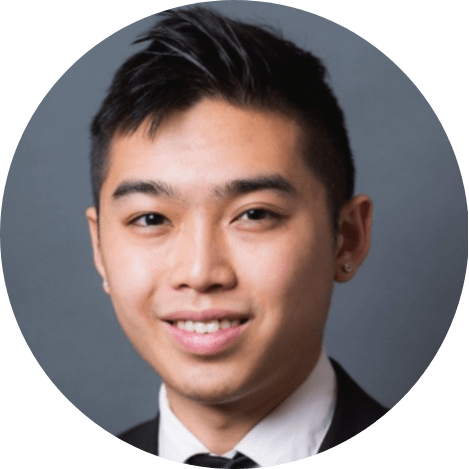 Andy is a full-time animal rescuer and owner of a toy doodle. When he's not saving dogs, Andy is one of our core writers and editors. He has been writing about dogs for over a decade. Andy joined our team because he believes that words are powerful tools that can change a dog's life for the better.
Why Trust We Love Doodles?
At We Love Doodles, we're a team of writers, veterinarians, and puppy trainers that love dogs. Our team of qualified experts researches and provides reliable information on a wide range of dog topics. Our reviews are based on customer feedback, hands-on testing, and in-depth analysis. We are fully transparent and honest to our community of dog owners and future owners.