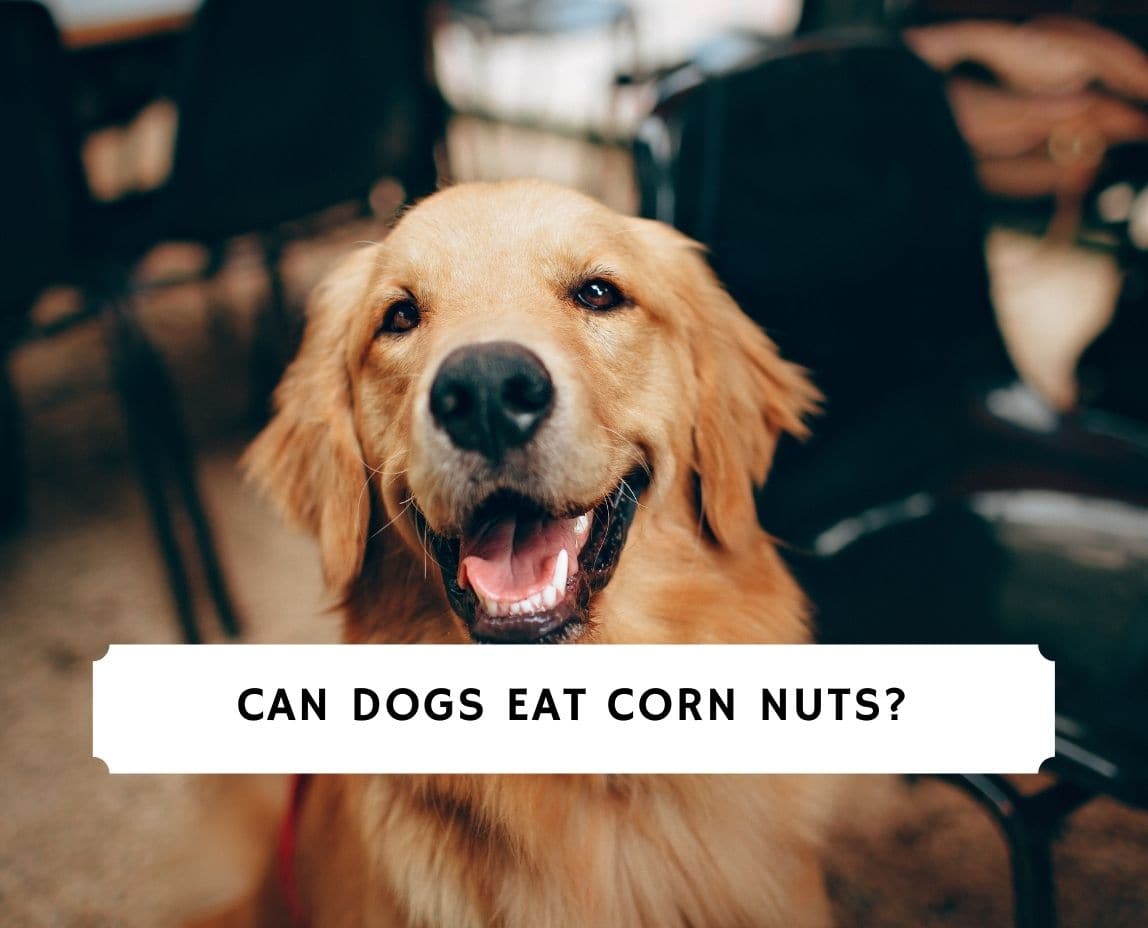 You went to the store, bought a bag of corn nuts, brought it home, and opened it. With your dog by your side, you're probably wondering: Can dogs eat corn nuts?  No matter what kind of snack you're enjoying, your dog may want to join you. From spicy chips to plates of meat, your snacks and foods may seem extra delicious to your dog, even if they don't know exactly what they are. It could be something super spicy or very bold in flavor, yet your dog may still want a taste.
But before you toss over a sample to your dog of whatever you're eating, it's important to know whether or not that snack is healthy or safe for your dog to eat. While some foods can be safely shared with your dog, others should be avoided in any amount.
Perhaps a popular snack for you or your family is corn nuts. You always seem to have a bag or two on hand and enjoy crunching on them, whether at home or on the go. And as you snack, your dog may be watching you closely as you put each kernel in your mouth. While they can't verbally communicate it, you know that they want in on your corn nuts snack.
Are corn nuts actually safe or even healthy for dogs? Before tossing them a kernel or two, it's important to know the ingredients of these popular snacks and how safe they are to share with your dog. To help, here we share what you need to know about dogs and eating corn-nuts snacks.
Before scrolling down this article "Can Dogs Eat Cornuts," these guides might be helpful to you: Tips For Choosing a Good Dog Food and Which Dog Food Has Never Been Recalled?
What Are Corn Nuts?
These snack treats are very popular and are similar to many kinds of chips. They are made out of corn kernels that are deep-fried or roasted. They give the same satisfying crunch as a chip and can be very rich in flavor. Corn nuts are packed with savory flavor depending on the added ingredients, such as flavors or the type of cooking method. While these snacks are most often found in pre-packaged bags at the grocery store, people can even make their corn nuts at home. Using a fryer, an oven, or even an air fryer, they can create their corn nuts and add whatever flavoring they want to it.
They can also make them slightly healthier than the convenience store options by limiting the salt and using a heart-healthy type of oil to fry them in. Typically, corn nuts are known for not being very healthy to consume with their high salt and unhealthy fats. Corn nuts can also come in a variety of flavors depending on the spices and herbs used. From BBQ to taco seasoning to ranch and many more, you can find corn nuts in all kinds of taste preferences. While these flavorings can make corn nuts tastier for people, they may also make them potentially more dangerous for dogs to consume.
Dog Food Recommendations: Best Air-Dried Dog Food and Best Wet Dog Food For Small Breeds.
Is it Safe For Dogs To Eat Corn Nuts?
When answering whether or not dogs can eat corn nuts, it's important to consider what kind of corn nuts are being shared. In its most basic form, corn kernels are not toxic to dogs. They are a natural ingredient that may also be incorporated into other treats and dog food that they eat. However, just because they are not toxic in their most basic form does not mean that they are a good snack for your dog to consume. Depending on what other seasonings and flavorings are added, corn nuts could potentially become toxic.
When ingredients that are toxic to dogs, such as garlic or onion, are added, it makes the crunchy snack dangerous and very unhealthy for your dog to consume. There can also be many other additives and preservatives in the snack ingredient list that may be unsafe for your dog. Whether they have other flavorings or not, it is typically just not advised to share your corn nuts snack with your dog. There are too many potential concerns and issues with your dog's health and safety to risk it just for the opportunity to share a crunchy snack.
Related: Best Hypoallergenic Dog Foods and Best Dog Food For Shedding.
Concerns in Feeding Your Dog Corn Nuts
While corn nuts in their just corn form may not be toxic, they are still not a recommended snack for your dog. There are just too many concerns in feeding them to your dog. From the hidden flavoring ingredients included to the general unhealthiness of the fried snack, you and your dog are just better off avoiding them altogether. Here are a few concerns with feeding your dog corn nuts.
1. Lack of Nutritional Value
As corn nuts are essentially fried corn kernels, these snacks lack nutritional value. They are empty calories that do not support a dog's health and development. It may satisfy a craving, but in terms of providing healthy nutrition, these snacks should not be a part of that. Corn nuts are also considered very high in unhealthy fats and ingredients that can lead to other health concerns, such as being overweight or developing diabetes. These snacks are also highly processed and lack natural and whole ingredients, which should be foundational to a dog's healthy and balanced diet.
2. High Salt Content
In addition to unhealthy fats and other ingredients, these corn nuts also have a high amount of salt. Too much salt can be devastating to your dog and lead to some unfortunate consequences. Especially as their diet may not be used to such high salt levels, it may cause them to have an unfortunate reaction to them. Excess salt for a dog can lead to things such as excessive thirst and feeling dehydrated.
3. Flavorings
Often what gives corn nuts their extra boost in flavor is seasonings and other additives added through the cooking process. These seasonings can be many but also may contain ingredients that are harmful to your dog. Many types of seasonings and flavorings can also include ingredients that are toxic to your dog. These can include things such as garlic or onion. These ingredients, even in small quantities, can be dangerous for a dog to consume. If you're not sure what snack ingredients are safe for your companion, it's best not to share them with your dog to protect their health and overall well-being.
4. Risk of Choking
Depending on the size of the kernels and the size of your dog, corn nuts may also pose a concern of choking. If dogs become too excited about the snack and end up consuming the kernel without chewing, they may be subject to choking on the grain as they attempt to move the kernel through their system.
5. Digestive Issues
If dogs consume whole kernels, their digestive system may have a more difficult time processing the kernels. Since they can be enormous compared to their stomachs, the kernels can cause digestive issues such as constipation. Therefore, especially if your dog is small, keep corn kernels away from them.
Dog Food Recommendations: Best Dog Food with Vitamins and Minerals and Best Dog Foods For Joint Health.
Conclusion For "Can Dogs Eat Corn Nuts"
While you may find corn nuts delicious, they can be dangerous for your dog to consume. Instead of tossing them the snack, you're eating, get them their snack to enjoy. By feeding them whole ingredients and safe and healthy foods for dogs, you can support their overall well-being.
For more similar guides, you can check out:
You can learn more about this topic by watching "Human Foods That Are Good For Your Dog":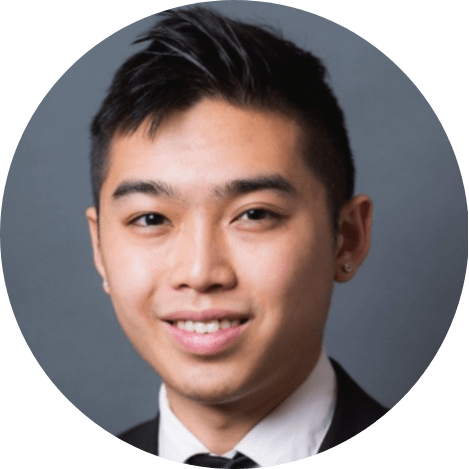 Andy is a full-time animal rescuer and owner of a toy doodle. When he's not saving dogs, Andy is one of our core writers and editors. He has been writing about dogs for over a decade. Andy joined our team because he believes that words are powerful tools that can change a dog's life for the better.
Why Trust We Love Doodles?
At We Love Doodles, we're a team of writers, veterinarians, and puppy trainers that love dogs. Our team of qualified experts researches and provides reliable information on a wide range of dog topics. Our reviews are based on customer feedback, hands-on testing, and in-depth analysis. We are fully transparent and honest to our community of dog owners and future owners.