A lot of us use substitutes for dairy products. Nut-based milk substitutes have become exceedingly popular, especially almond milk. It's readily available, affordable, and tastes great. Can dogs have almond milk to drink? Imagine you're having breakfast. You put your bowl down and go up to do something for a bit. Your dog licks the almond milk out of your bowl. What happens then? Some of the ingredients in almond milk may or may not be harmful to your dog. In this article, we will tell you whether your dogs can consume almond milk or not.
Before scrolling down this guide "Can Dogs Have Almond Milk To Drink," these similar questions could help you: Can Dogs Drink Distilled Water and Can Dogs Eat Wheat Thins?
Can a Dog Consume Almond Milk?
Unsweetened almond milk is often considered to be healthy for dogs. Most sugary items are deemed to be unhealthy for canines. If you're going to purchase a carton of almond milk for your dog, ensure that the ingredients only consist of almonds and water. It's fine if your dog consumes almond milk in moderation. If your almond milk contains artificial sugars as one of the ingredients, it can end up being harmful and unsafe for your little canine friend. It's advisable that you steer clear of preservatives and added flavors too. Organic almond milk with no added sugar or preservatives is the best option for your dog.
Related Dog Questions: Can Dogs Eat Chicken Skin and Can Dogs Eat Takis?
How Does Almond Milk Benefit a Dog?
Almond milk contains certain nutrients that are important for the growth of your dog. Almonds, in general, contain nutrients like vitamin B3, which helps keep your dog's fur and skin healthy. Almond milk also helps in maintaining your dog's liver and eyes. It contains high concentrations of vitamin E. This helps in removing unwanted radicals from your dog's body and builds your dog's immune system. Another essential mineral present in almond milk is calcium. This helps in strengthening the bones and joints of your dog. Phosphorus and magnesium are a few other minerals present in almonds that are beneficial for your dog.
Related Dog Questions: Can Dogs Eat Salami
What About Almonds?
An almond, on its own, is highly nutritious. A single serving of almonds has close to 37% of Vitamin E, 20% of magnesium, close to 3.5g of fiber, 32% of manganese, and close to 14 grams of fat. Almonds can help treat dogs that suffer from arthritis. This is because almonds are filled with antioxidants. The brown coating over the almond usually contains the highest concentration of antioxidants.
Related Dog Articles: Best Dog Food For Joint Health and Can Dogs Eat Loquats?
What Does Almond Milk Consist Of?
Small amounts of almond milk are healthy for your dog. Some almond milk consists of an additive called Xylitol. The substance is hazardous for dogs. Even if your dog consumes a small amount of Xylitol, you can risk liver failure, hypoglycemia (low blood sugar), or worse, death. It would be best if you made it a point to check the ingredients on the back before purchasing a carton of almond milk. Ensure that the almond milk doesn't contain Xylitol. Almond milk is also usually high in calories and isn't advisable for dogs to consume in large quantities. For all these reasons, unsweetened almond milk is the best option for dogs and can be used as a treat sometimes.
Related Dog Questions: Can Dogs Eat Mint and Can Dogs Eat Fruit Roll-Ups?
Not All Kinds of Almond Milk Are Safe
Almond milk that contains chocolate, raisins, and artificial sweeteners like Xylitol is unhealthy for your dog. The unsweetened kind comprises just water and almonds as the two ingredients are safe for canine consumption but in moderation. Almond milk makes for a great low-calorie, low-sugar snack for your furry friend.
Related Dog Question: Can I Use Baby Wipes on Dogs?
What Almond Milk Brands are The Safest for Your Dog?
All almond milk brands have a different set of ingredients they use during production. Most almond milk contains minerals, sweeteners, almonds, and fiber. Therefore, there is no specific brand that is the safest for your dog. What you need to make sure of is to purchase the right kind of almond milk. It's advisable to buy a carton of almond milk that contains more than 10 percent of the concentration of almonds.
Related Dog Question: Can Dogs Eat Gummy Worms or Bears?
What if Your Dog Consumes Almond Milk?
If your dog does consume almond milk, the first thing you should do is not panic. Read the ingredients on the carton. If the almond milk you have is unsweetened with no added preservatives and flavors, then there's nothing to worry about. If the ingredients mention the additive Xylitol or any other artificial substances, take your dog to the vet immediately. These sweeteners can be very harmful and, in some cases, prove to be fatal.
Related Dog Question: Can Dogs Have Vanilla Pudding?
Why Don't Dogs Eat Nuts?
Now, let's try to answer a more pertinent question – do dogs have an affinity for almonds or other nuts? The simple answer is no. Biologically, dogs don't have the tooth structure to support chewing into nuts or almonds. They can't chew almonds or other nuts into tiny digestible morsels as humans do. Allergies are not the only reason why dogs should not consume nuts. Many pet parents avoid feeding dogs any nuts because they're choking hazards. If you want your dog to consume almonds, soak almonds in water for some time.
This makes the nut digestible and easier to consume for them. If you don't want your dog to consume almonds, then almond milk is the healthiest option. Unsweetened almond milk has all the essential nutrients that your dog requires. Feeding your dog unsweetened almond milk is a great alternative. A lot of vets deem almond milk unnecessary in a dog's diet. In theory, it's alright if you give your dog unsweetened almond milk, but you should always listen to your vet. If your vet advises you against it, then you should take that advice.
Related Dog Question: Can Dogs Eat Chicken Nuggets?
Don't Feed Your Dog Almond Milk if It is Obese.
Morbid obesity is one of the fastest rising problems among pets. 54% of all adult dogs in the United States are obese. Even though almond milk has lesser calories per serving than cow milk or other substitutes like soy milk, it's not great for obese dogs. If your dog is already suffering from obesity, you will only end up endangering your dog's health. Remember, not all things good for us are suitable for dogs. Lessen the amount of food you give your dog. Consult a vet, go for low-calorie kibble, and try to make sure your dog gets exercise.
Related Dog Question: Can Dogs Eat Crawfish?
Should Milk be Included in a Dog's Diet?
A dog doesn't need to consume milk often. If you have a young puppy, then they would need only their mother's milk for nutrition. No other type of milk must be included in their diet unless advised otherwise by your veterinarian. If you have a puppy in the weaning stage, you can introduce it to different kinds of milk. Usually, flavored milk like soy and almond don't add extra benefits to your puppies' nutritional requirements. Mother's milk and everyday dog food meet the dietary needs of your puppy.
Related Dog Question: What Should I Do If My Dog Ate a Melatonin?
How To Serve Almond Milk to Your Dog Companion

Give your dog almond milk in small quantities. Introduce the food slowly. Try giving a tablespoon of almond milk first. If your dog reacts to it well, then continue providing it in small quantities. If your dog doesn't respond to it well, then remove the food from its diet. One of the most common questions concerning dogs consuming almond milk is how and when to serve it. There is no specific time to serve almond milk to your dog.
Try not to choose when to serve your dog almond milk unless it's part of a particular recipe for treats. If your dog is a picky eater, you can try mixing in a bit of almond milk in your dog's kibble. This provides a change of taste, and some dogs love the taste of almonds in their food. This can help them devour their food. You can also add almond milk to dry food. You can mix some almond milk with yogurt or substitute it for water (in some cases). Ensure your dog likes the milk because if it doesn't, then there's no point in giving it milk.
Dog Food Recommendations: Best Hypoallergenic Dog Foods and Best Dog Food Without Chicken.
Conclusion For "Can Dogs Have Almond Milk To Drink"

How compatible almond milk is with dogs boils down to that unsweetened almond milk is the best and safest option for your dog. Sweeteners and other preservatives are toxic. Almond milk is not a necessity. You don't have to go to unimaginable extents to feed your dog almond milk. It's best to ask your vet for advice on your dog or puppy's diet. Nutrition is vital for your dog's health. Even one bad move can have severe implications for your dog's health.
For more dog-related articles, check out:
To learn more about what can't dogs eat, watch "Dangerous Foods Your Dog Should Never Eat" from Jaw-Dropping Facts down below: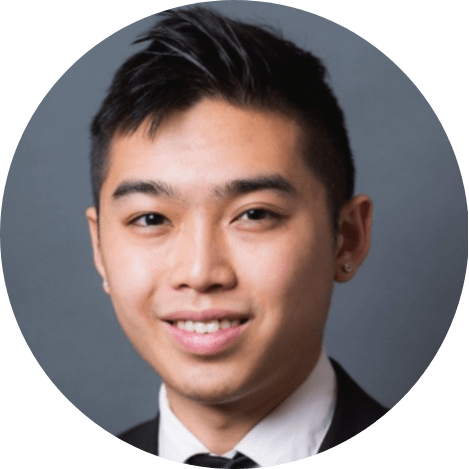 Andy is a full-time animal rescuer and owner of a toy doodle. When he's not saving dogs, Andy is one of our core writers and editors. He has been writing about dogs for over a decade. Andy joined our team because he believes that words are powerful tools that can change a dog's life for the better.
Why Trust We Love Doodles?
At We Love Doodles, we're a team of writers, veterinarians, and puppy trainers that love dogs. Our team of qualified experts researches and provides reliable information on a wide range of dog topics. Our reviews are based on customer feedback, hands-on testing, and in-depth analysis. We are fully transparent and honest to our community of dog owners and future owners.