Can dogs eat salami? Before we get to the answer, here's a little something you need to know. From the smell of steak wafting through the air to burgers pulled right off the grill, dogs seem just to be drawn to meat. It might follow you around if you've got a plate of bacon, smoked pork, or sliced turkey. It might give you their innate "puppy dog look," just pleading for a taste. Your dog will lick its mouth, ready to join you as you enjoy that steak.
It can be a lot of fun letting your puppy lick the last pieces of pepperoni or salami from your plate. Before you let them go crazy with the cured meats, be mindful of their health. While salami isn't toxic for dogs to eat, there are some essential things to keep in mind about their health. The salami itself may not be harmful, but the other additives, seasonings, and salt levels can pose some serious risks to your dog's health. Once you read tips for choosing good dog food, you can continue reading this article created by our team about dogs and salami.
Before scrolling down this article "Can Dogs Eat Salami," here are similar dog-related questions: Can Dogs Eat Chicken Skin and Can Dogs Eat Chicken Nuggets?
Can Dogs Eat Salami?
Technically, salami isn't toxic to dogs. However, by nature, it contains an unhealthy amount of fat and sodium that can put your dog's health behind. In moderation, plain, unflavored salami can be okay for your dog. You may not even notice any side effects. However, the key for dogs eating salami is that it is unflavored and only eaten in moderation. Some flavor add-ins can be toxic for dogs, and the fat and sodium in salami can cause adverse side effects.
The amount of salami your dog can healthily consume will depend on its weight. Larger dogs can handle more salami – and the excess salt and fat it contains – than smaller dogs. Regardless of how much your dog can take, keep in mind that salami should be shared only in moderation. Some people recommend that you shouldn't even risk the concern with small dogs. Its digestive systems tend to be much more fragile and might not handle any amounts of sodium-packed cured meats.
More Dog-Related Questions: Can Dogs Eat Takis and Can Dogs Eat Chestnuts?
What's the Difference With Salami?
Unlike fresh roasted turkey or steak right off the grill, meats like salami are cured meats. This means that they are made with excess amounts of sodium. That's why you might feel thirsty after eating some salami. Not only that, but they also can be packed with unhealthy fat that can cause weight gain and other harmful effects. Salami should only be shared in moderation to prevent unwanted effects. Meats also in this category include pepperoni, bologna, and sausage.
These cured meats can be low in nutritional value and high in sodium and nitrates. If you choose what to feed your dog, opt for more healthy meats like smoked turkey or steak. While meat shouldn't necessarily become a staple in every one of their meals, these types of meats may bring better health benefits than cured, salty salami. Of the many kinds of meat, things like salami, sausage, and bacon aren't high in vitamins and nutrients. They can be low in protein, providing little value to their overall diet.
More Dog-Related Questions: Can Dogs Eat Wasabi and Can Dogs Eat Pork Rinds?
Can Dogs Eat Flavored Salami?
There may be some types of salami that have many flavorings, additives, and seasonings to it. Dogs should undoubtedly avoid those salamis made with onion or garlic powder. Onion and garlic powder are toxic for dogs in large amounts, so be sure to steer clear flavored salami. When considering sharing your salami slices, be sure that it's the unflavored variety.
More Dog-Related Questions: Can Dogs Eat Chicken Nuggets and Can Dogs Eat Wheat Thins?
Health Risks of Dogs Eating Salami
With the high levels of sodium and fat, salami can be devastating to your dog's overall health and well-being. Extreme levels of sodium and fat can cause concerns like kidney damage or salt poisoning. Another effect that's not as severe but can be pretty unpleasant is causing your dog to feel gassy. That's not good for you or your dog. If your dog has overeaten salami or it's not sitting well with them, it might start to show symptoms of their discomfort.
These include things like being extra thirsty, vomiting, or diarrhea. If you notice any symptoms, be sure to connect with your veterinarian for any next steps in helping your dog feel better. If your dog does appear to be sick, ensure that they have enough water. The high levels of sodium in the salami will make them feel parched. If they can hold it down, drinking water can help them replenish their fluids lost through either getting sick or processing the salty salami.
More Dog-Related Questions: Can Dogs Drink Distilled Water and Can Dogs Eat Graham Crackers?
Conclusion For "Can Dogs Eat Salami"
While salami isn't toxic for dogs, it is essential to share your salami slices only in moderation. With the high levels of sodium and fat, overeating salami can be dangerous for dogs. If you must share your meat, offer it as an occasional treat or once-in-a-while snack.
For related dog recommendations and info, check out:
To learn more about what can't dogs eat, watch "Meat You Shouldn't Feed Your Raw Fed Pet" from Paws of Prey down below: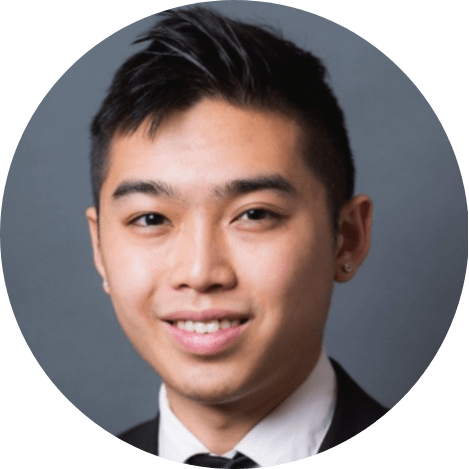 Andy is a full-time animal rescuer and owner of a toy doodle. When he's not saving dogs, Andy is one of our core writers and editors. He has been writing about dogs for over a decade. Andy joined our team because he believes that words are powerful tools that can change a dog's life for the better.
Why Trust We Love Doodles?
At We Love Doodles, we're a team of writers, veterinarians, and puppy trainers that love dogs. Our team of qualified experts researches and provides reliable information on a wide range of dog topics. Our reviews are based on customer feedback, hands-on testing, and in-depth analysis. We are fully transparent and honest to our community of dog owners and future owners.