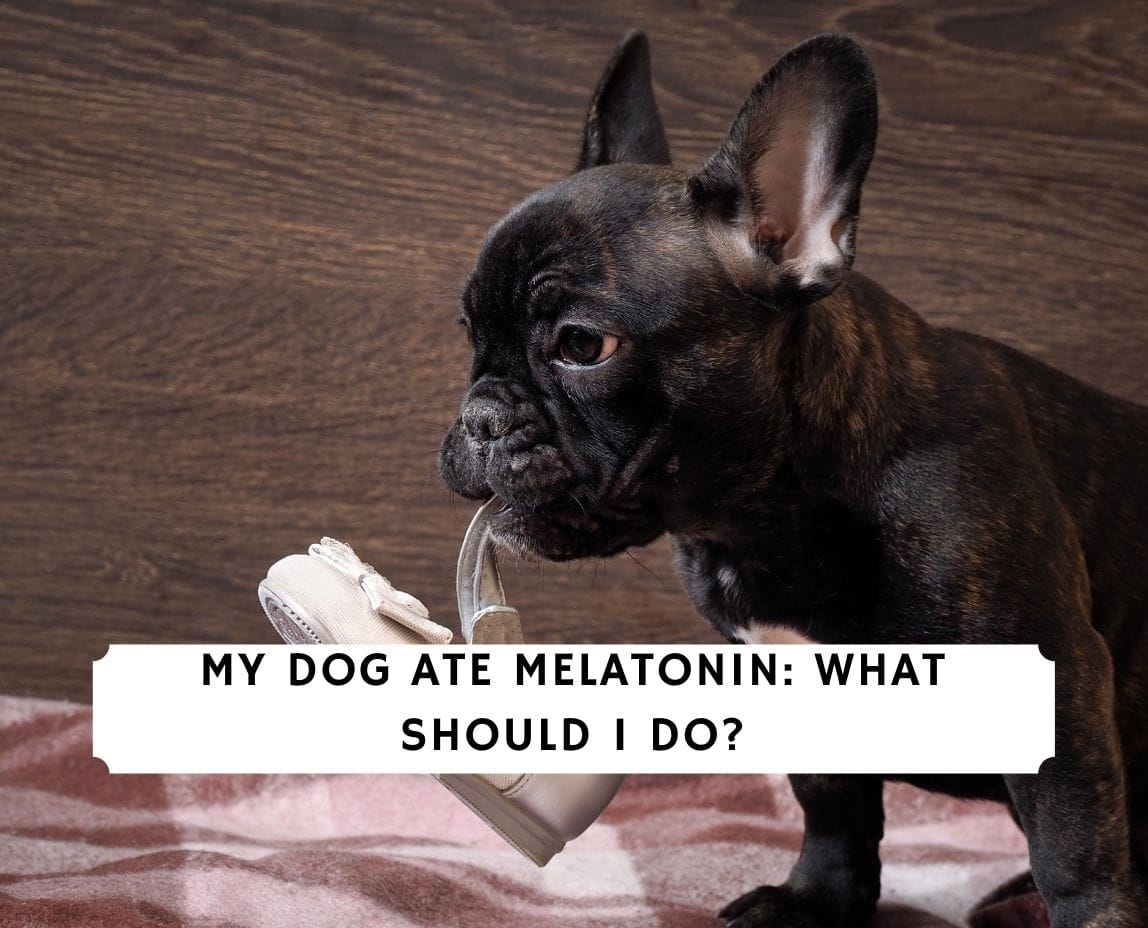 Believe it or not, "my dog ate melatonin accidentally, what do I do" is a question you never thought you'd ask. It happens. Depending on your situation, you may regularly take some common medications and supplements. Whether an anti-inflammatory for joint pain or Vitamin B12 to improve your energy levels, these types of tablets can help you stay healthy and well. Melatonin is also a common natural hormone that allows restful and improved sleep, taken by many people.
While these supplements and medications can be great for boosting the health of people, that doesn't mean they will have the same effects for dogs. In fact, some of these supplements can actually cause some serious concern if consumed in great amounts. What happens if your dog sneaks into your medicine cabinet to sneak some melatonin tablets? What should your next step be? Can melatonin even be used to help support the sleeping patterns of dogs, too? To help you answer those crucial questions because we know you care for your dog's health, here's everything you need to know!
Before scrolling down, these articles might help you prevent safety risks for your companion: Why Is My Dog Eating Grass All of a Sudden and Can Dogs Eat Chicken Nuggets.
What is Melatonin?
As a natural sleep aid, melatonin is a hormone your body produces that helps to support sleep. For humans, it's the way that your body knows when it should be awake and when it's time to sleep. While our bodies produce this hormone naturally, it can also be taken as a supplement. You can choose to take is a pill, chewable and liquid that are either natural or synthetic forms of the hormone.
People find value in taking melatonin supplements to alleviate conditions such as insomnia or other difficulty with sleep. This may be due to your job, other external environmental factors or internal and mental struggles you're navigating through. Melatonin is a helpful and useful way to help people get the sleep they need.
Dog-Related Article: What Can I Give My Dog To Sleep At Night? and Dog Ate a Small Piece of Plastic Squeaker: What You Need to Know
Is Melatonin Bad For Dogs?
The hormone melatonin is also helpful for dogs. They follow a similar sleep pattern of having their brains alert their body of when they should be awake and when they should be sleeping. Melatonin, the hormone in and of itself, is natural and a good thing for dogs. As it turns out, some veterinarians can actually suggest dogs take melatonin supplements to assist in their sleep regulation. If your puppy or dog is severely struggling with regular sleep patterns, melatonin in very small doses can be beneficial for regulating that schedule.
To get them to take it, you can slip the pill into a spoonful of peanut butter or another favorite treat. The importance really comes in how the supplement is administered for dogs. Interestingly, melatonin can also help with other health concerns beyond sleep. It can be used to alleviate high levels of general anxiety or separation anxiety in dogs. It can also help to treat cognitive dysfunctions. Melatonin can even be used as a treatment for some hair disorders.
Related Article: Best Dog Toys For Separation Anxiety and Putting a Dog To Sleep with Benadryl
How Much Melatonin is Okay For Dogs?
When compared to the milligram quantities for humans, the amount that dogs can have is very minimal. The safe and recommended amount of melatonin for dogs is based on their weight. Larger dogs can accommodate a higher dose of melatonin. As a general rule, dogs that are less than 10 pounds should take no more than one milligram of melatonin. Dogs that are between 10 and 25 pounds can take slightly more, up to one and a half milligrams of melatonin.
However, larger dogs can accommodate much higher amounts of the natural hormone, ranging between three and six milligrams of melatonin. Anything higher than six milligrams, such as 10 milligrams or above, is a cause to seek out medical attention. The quantity of melatonin, no matter your dog's size, is too high for their system to handle. They may show negative side effects that need to be addressed as soon as possible.
Therefore, especially when just starting out in giving melatonin to your dog, it's important to start low and track the doses carefully. As with all supplements for your dog, it's essential to connect with your veterinarian about what is suitable for your dog. They may recommend a dose and a method of getting them to take it. They may also provide helpful information on how to monitor your dog's health and behavior as they take melatonin.
Dog-Related Articles: My Dog Has To Sleep Touching Me -Reasons Why and Dog Barking in Sleep – What Does This Mean?
What To Do When Your Dog Eats Melatonin
While the dog's size helps determine how much melatonin is safe for them to consume, sometimes dogs can get into trouble when they overdose on it. If you notice your dog has overdosed on melatonin, it's important to act fast. With small, recommended amounts – you will probably see that your dog is more drowsy within a short amount of time after taking melatonin. This is to be expected and is what the hormone is designed to do.
Typically, there are no negative side effects or concerned when taken in the correct dose and in moderation. Additional side effects may stem from your dog taking in a new ingredient or something their digestive system is not used to. This can include things such as drowsiness and fatigue. They may also experience digestive issues if they have a sensitive stomach. Another side effect that you will want to keep a close eye on is an increased heart rate.
The danger can come when a dog consumes more than the recommended and safe amount. These signs of an overdose or additional health concerns include an upset stomach, nausea, or other abnormal behaviors. Other side effects that you should seek immediate medical attention for include raising blood pressure and general loss of coordination. If they appear particularly weak or extreme fatigue, it's important to call your veterinarian immediately.
Another very rare concern that melatonin can raise is in seizures. Therefore, it's vitally important to monitor your dog, especially when giving them melatonin for their health and sleep. To prevent an overdose of melatonin, follow the recommendations from your veterinarian and keep your medications out of reach of your dog. You may also consider tracking when you administered the melatonin to your dog and track when and how the supplement affects their behavior. Prevent them from overdosing by being intentional about how much you give them and when.
Danger: Melatonin with Xylitol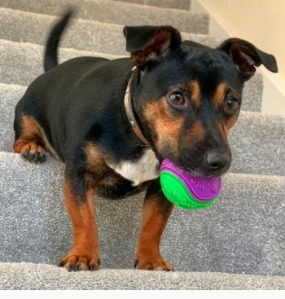 Another vitally important thing to consider if your dog consumes melatonin is to check the ingredient list. Some manufacturers sneak in added ingredients in the process. If you notice something abnormal, such as xylitol, which is toxic for dogs, be sure to connect with your veterinarian or pet poison control for assistance. If this happens, you may also need to bring your dog into the emergency room for poison control. While it may be tempting to get your dog to vomit on your own, it's important to get your dog professional medical health. As xylitol is a toxin for your dog, you want to ensure that they are well taken care of before the situation gets lethal.
Related: Is Sudocrem on Dogs Safe and Is Hydrogen Peroxide Safe For Dogs?
Support Your Dog's Health with Melatonin in Moderation
Just as with humans, melatonin can bring helpful benefits for sleep and behavior for your dog. From alleviating anxiety to regulate their sleeping patterns, melatonin can help your dog live their best life. However, in order to equip them to thrive, they need the proper dose. Even if you didn't intend to give your dog melatonin, it typically will not cause significant negative effects.
Helpful Advice: How To Trick Your Dog Into Taking Liquid Medicine
Conclusion For "Dog Ate Melatonin"
Be sure to monitor your dog carefully, especially as you start administering melatonin for your dog. By being intentional about your dog's overall health and wellness, you can help them stay healthy, well-rested and free from overbearing anxiety. As with all things, monitoring your dog's health and providing the best care for them can help them trust you and enhance your relationship both now and in the future.
For more related articles, check out:
To learn more about your companion, watch "How To Make a Dog Live Longer" from AnimalWised down below: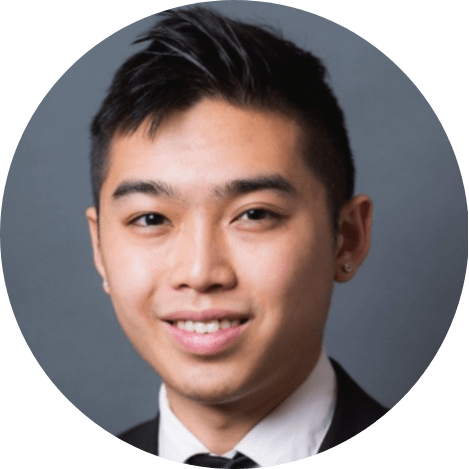 Andy is a full-time animal rescuer and owner of a toy doodle. When he's not saving dogs, Andy is one of our core writers and editors. He has been writing about dogs for over a decade. Andy joined our team because he believes that words are powerful tools that can change a dog's life for the better.
Why Trust We Love Doodles?
At We Love Doodles, we're a team of writers, veterinarians, and puppy trainers that love dogs. Our team of qualified experts researches and provides reliable information on a wide range of dog topics. Our reviews are based on customer feedback, hands-on testing, and in-depth analysis. We are fully transparent and honest to our community of dog owners and future owners.