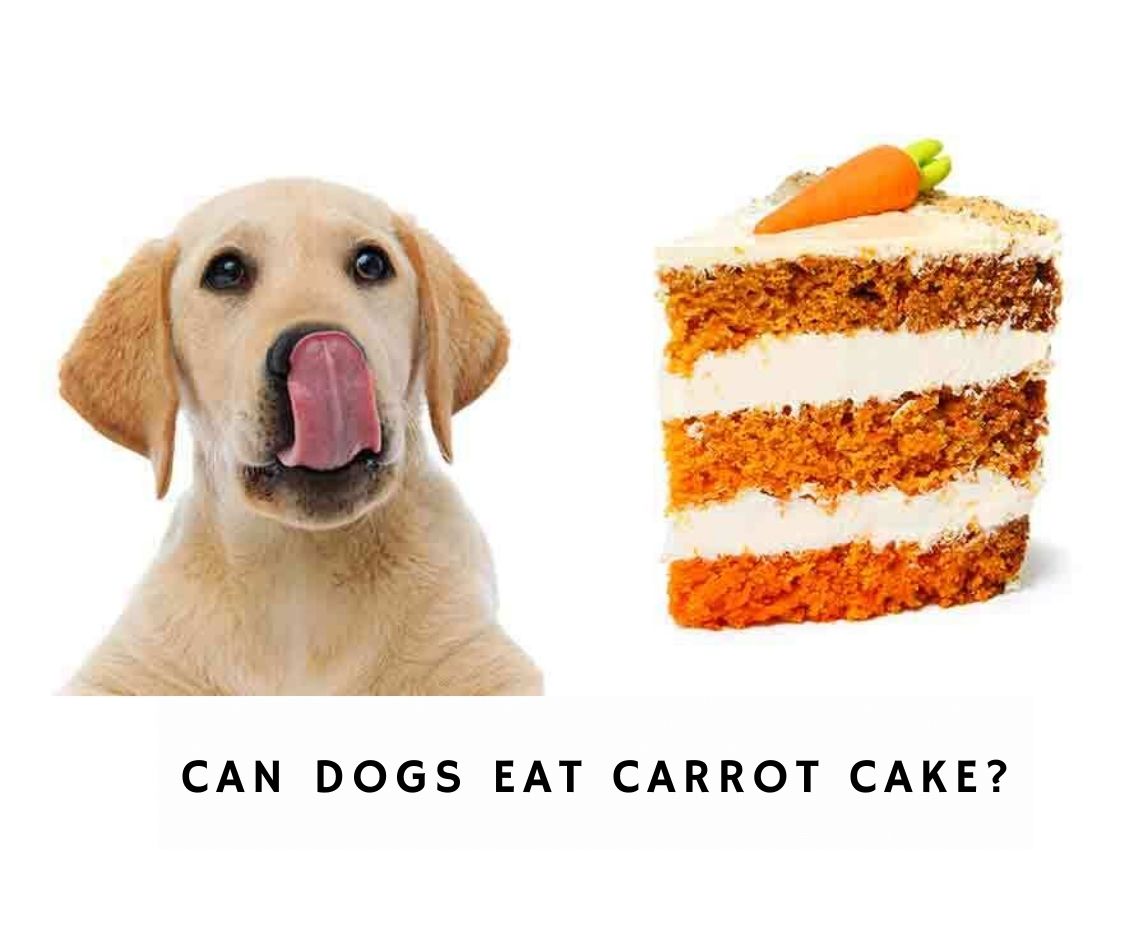 With carrot cake in your home and a loving companion, you'd probably wonder: "Can dogs eat carrot cake?" There are so many meals that we happily share with our dogs. While your dog will happily gobble down whatever you send its way, not everything humans eat is safe for dogs. Your dog's digestive system is not the same as yours. Therefore, you need to be vigilant about what food you give to your pet. However, one of the human foods that dogs can safely eat is carrots. It's a nutritious snack packed with vitamins and minerals. With carrots being a safe treat, does that mean that a slice of carrot cake is also safe for your dog?
Before scrolling down this article "Can Dogs Eat Carrot Cake," check out these similar questions: Can Dogs Eat Pringles and Can Dogs Eat Chestnuts?
Can Dogs Eat Carrot Cake?
Dogs would love a slice (or two) of carrot cake. If you allow them, they'll eat the entire cake with grateful enthusiasm. You don't have to worry too much because carrot cakes are pretty safe for your dogs. The only time there are risks involved is if your dog overeats of it. Although the ingredients used in baking a carrot cake are not toxic to dogs, cakes are loaded with too much milk and sugar.
The milk and sugar content can sometimes be so high that it can upset your dog's stomach, like a dog's digestive system is not used to consuming so much fat and sugar and has to work overtime to process it. So even if carrot cake is a safe treat for your dog, it is not the healthiest option. A bite or two on special occasions is safe.
Related: Tips for Choosing a Good Dog Food.
Benefits of Carrot Cake For Your Dog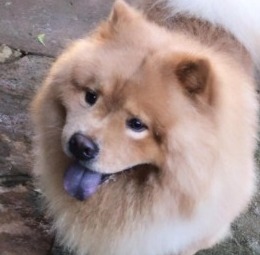 The most apparent advantage is that it will make your dog happy. Besides the bliss your pet will experience, consuming carrot cake in moderate amounts also provides other health benefits to your dog.
Carrots are rich in potassium, fiber, and antioxidants, helping reduce the risk of cancer.
Carrots are also known for their rich vitamin A content. This promotes better eyesight, improves your dog's coat, and gives your dog's immune system a much-needed boost.
The eggs used in carrot cake are also loaded with vitamins, minerals, proteins, and fatty acids.
Related: Redford Naturals Dog Food Review and Best Dog Foods for Joint Health.
Possible Side Effects of Carrot Cake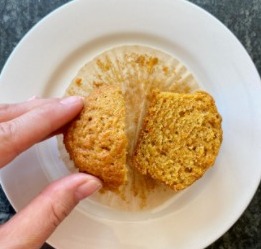 Your dog will likely indulge in an entire carrot cake if you let it. This is where you step in and draw the line on how much carrot cake is enough for your dog. Overeating can lead to various problems and can even cause some severe health issues.
Obesity and Weight Gain
Just like you control your cake intake because you know that the sugar and calories can give you unwanted inches in your waist, the same applies to your dog, too. The sugar content in a carrot cake can cause your dog to gain weight, potentially resulting in obesity. This can further lead to other health problems like heart disease, diabetes, hip dysplasia, and arthritis. Sugar-free cakes are not the healthiest option either because the most common sweetener used on the market is Xylitol, a sugar alternative that is highly toxic to dogs.
Dog Food Articles: Which Dog Food Has Never Been Recalled and Best Dog Food for Bad Breath.
Poor Oral Health
Raw or steamed carrots alone help clean your dog's teeth as they chew on them. However, when carrots are baked into cakes, it becomes a sugar-heavy treat. This will negatively impact your dog's dental health. Similar to humans, too many sweets can cause toothaches, tooth decay, and cavities in your dog. There is also a possibility for gingivitis and bacterial infections. Such bacterial infections, if left untreated, can get into your dog's bloodstream and spread through their whole body, eventually damaging your dog's kidneys, brain, and heart.
Related: What Should I Do If My Puppy's Tooth Broke Off and Black Spot on Dog Tooth.
Toxic Individual Ingredients
Not all dogs are alike. That is, not all dogs can tolerate carrot cake and all the ingredients used to make it. While most ingredients in a carrot cake are safe for dogs, other dogs with food intolerance and allergies may react differently. If you make the carrot cake yourself, you control what ingredients to use and what to avoid. But if it's a store-bought cake or one made by a friend, make sure that the cake does not have the following ingredients in any amount:
Chocolate
Grapes
Macadamia Nuts
Nutmeg
Raisins
Sultanas
Vanilla Extract
Walnuts
Xylitol
These ingredients are not safe for your pet and can cause various gastrointestinal problems.
Pancreatitis
Pancreatitis refers to when your dog's pancreas becomes swollen and tender. It can be excruciating and can cause distress and discomfort to your dog. Your dog's pancreas plays a crucial role in digestion as it is responsible for releasing the enzymes that can break down the food. The pancreas is also tasked with releasing hormones like insulin into your dog's bloodstream. When your dog overeats carrot cake, pancreatitis is one likely effect. You can check for inflammation in your dog's pancreas by pressing under your dog's right rib cage. If your dog flinches or reacts painfully, you are indeed dealing with pancreatitis.
Homemade Carrot Cake Recipe for Dogs
The best and safest kind of carrot cake to share with your dog is a homemade one. Making the cake yourself will put your mind at ease as you will be aware of every ingredient that goes in it. You can also adjust the level of frosting, sugar, and toppings so that you can worry less about the sugar content. Here is a classic dog birthday carrot cake recipe you can try out.
Ingredients:
Shredded carrots
Eggs
Almond butter or unsalted peanut butter
Whole wheat flour
Vegetable oil
Honey
Steps to bake the carrot cake:
Preheat your oven to 350°F.
Grease your 8-inch cake pan. You can also use an eight by 4-inch loaf pan.
In a bowl, mix all the dry ingredients.
Add the carrots, eggs, vegetable oil, peanut butter, and honey.
Mix the dry and the wet elements to create your batter.
Pour the batter into your cake or loaf pan.
Bake for 30 to 40 minutes.
Let the carrot cake cool.
Put some peanut butter frosting on top.
Remember, even if this birthday cake is intended for your dog, the whole thing is not meant to be devoured by your dog. You can give your dog a bit or two at the most. Then, put away the rest of the cake, and you can give it to your dog in small amounts for an extended birthday celebration.
Conclusion For "Can Dogs Eat Carrot Cake"
The occasional plain carrot cake treat is 100% safe for your dog. Even better if you can bake one yourself so you can be confident that each ingredient you use will be safe for your dog. Moderation is key. Please don't make it a habit, and keep these treats for special occasions.
For more similar dog questions, you can check out:
You can learn more about creating your dog's carrot cake by watching "Carrot Cake For Dogs" from pankobunny down below: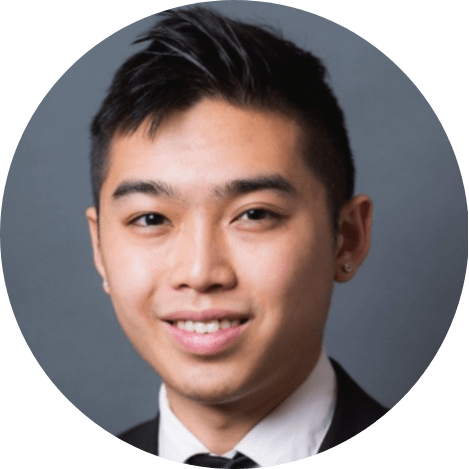 Andy is a full-time animal rescuer and owner of a toy doodle. When he's not saving dogs, Andy is one of our core writers and editors. He has been writing about dogs for over a decade. Andy joined our team because he believes that words are powerful tools that can change a dog's life for the better.
Why Trust We Love Doodles?
At We Love Doodles, we're a team of writers, veterinarians, and puppy trainers that love dogs. Our team of qualified experts researches and provides reliable information on a wide range of dog topics. Our reviews are based on customer feedback, hands-on testing, and in-depth analysis. We are fully transparent and honest to our community of dog owners and future owners.