Grape jellies are a popular treat among kids because of their delicious sweet and tangy flavor. And since your kid may want to share some of their treats with your dog, you may be wondering whether it's safe for dogs to eat grape jelly.
However, grape jellies are probably best avoided when it comes to dog treats. This is because they may contain grape juice. Grapes and grape juice are extremely toxic for dogs and can be fatal when ingested in large amounts.
Keep reading for a full breakdown of the risks.
Before you read an in-depth answer to this question, "Can Dogs Eat Grape Jelly," check out: Can Dogs Eat Mochi? (2023) and Can Peanut Butter Make My Dog Constipated? (2023).
Can Dogs Eat Grape Jelly?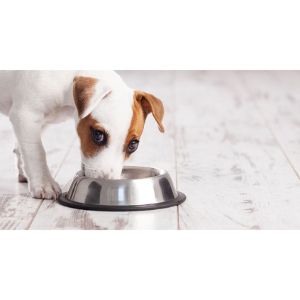 Allowing your dog to consume grape jelly will have no beneficial effects. There are several human foods that can't be given to dogs. In this section, we will discuss the components of grape jelly.
Grapes, syrup, sugar, and pectin are the very minimum of what might go into it. You probably already know that feeding grapes to a dog can be fatal. While the exact number of grapes needed to poison a dog is unknown, we can safely assume that it doesn't take very many.
Grape jelly may contain varying amounts of real grapes, depending on the manufacturer. Even if your dog only ate one or two servings of grape jelly, this is still more than enough to cause serious health problems.
Dogs shouldn't eat grape jelly because of the potential gastrointestinal distress that the high sugar level could cause. Dogs may also experience problems with digestion if they consume too much sugar. If your dog eats too many grape jellies, it could experience digestive problems and even diarrhea.
Xylitol presents its own dangers, too. Artificial sweeteners like xylitol, which is used in some sugar-free grape jelly products, can be harmful to dogs. If your dog has consumed this, please contact a veterinarian immediately.
Can Dogs Eat Jelly?
Jelly is a delicious dessert that requires only fruit and sugar to prepare. Dogs have a special fondness for this sweet treat, which is served as a dessert or snack but also contains a small amount of protein. However, there is a risk of poisoning if you feed jelly to your dog.
Your dog will love jelly, but it's best if you know exactly what's in it. Although jelly is not technically poisonous, your dog should avoid consuming it because of the risk of some chemicals.
Jellies contain a lot of sugar and are sweetened with artificial sweeteners like xylitol, both of which are harmful to dogs. And some of the fruits used to produce jelly (like apricots) have compounds that might make your dog sick and give them diarrhea.
Jelly is extremely dangerous for dogs because sugar is the main ingredient. Overfeeding your dog sugar can have serious consequences, especially if they are young or already have health problems like diabetes or kidney disease.
If you think your dog has eaten jelly, don't hesitate to contact your veterinarian. Talk to them about what you think is the next best step. Your veterinarian may recommend bringing your dog to the emergency department to rule out any serious complications.
My Dog Ate Some Grape Jelly; Now What?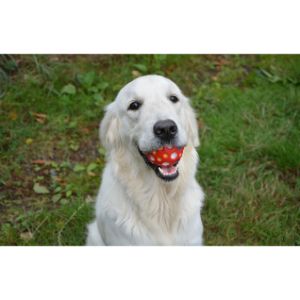 Your dog probably won't have any problems if it eats a tiny amount of jelly. If, however, the jelly is grape-flavored, that's a different story.
Nausea, vomiting, and loss of appetite are the first signs of grape poisoning. Grapes have been linked to kidney and organ damage, as further evidenced by these symptoms.
The jelly is just as dangerous as the grapes. Dogs might get sick if they eat flavored jelly that contains grapes. In most cases, the high sugar content of jelly is to blame for these adverse effects.
If your pet appears to be recovering normally after a few days, you shouldn't worry. However, you should call your vet immediately if your pet exhibits signs of poisoning. You can avoid these situations by keeping your dogs away from sugary foods like grape jelly.
Grape Toxicity in Dogs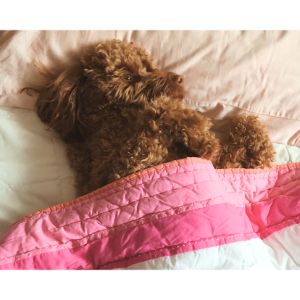 If taken in enough amounts, grapes are among the most toxic fruits, causing renal damage, nausea, vomiting, and even death.
Poisoning or toxicity from grapes is a medical emergency that needs quick attention. A 10-pound dog's health can be jeopardized by eating just one or two grapes.
Dogs can develop kidney failure if they eat too many grapes, raisins, or currants. Although the exact toxin and mode of action within your dog's body are unknown, the damage it causes to the proximal renal tubular epithelium is clear.
Within six to 12 hours of intake, diarrhea and vomiting may ensue, followed by fatigue, stomach pain, dehydration, and chills. Kidney failure will occur within one to three days if medical attention is not sought.
Due to the high toxicity of grape juice, even a tiny amount of grape jelly should not be left out in the open in a food preparation area.
How Much Grape Jelly Is Lethal for Dogs?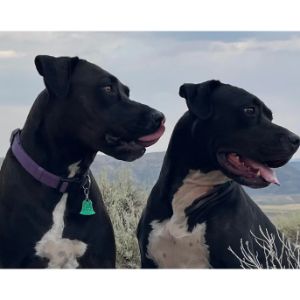 A dog can die from eating just a few grapes. In general, it only takes one grape to start a chain reaction. Therefore, it's safe to say that feeding your pet any amount of grape jelly could be fatal.
A dog can put its life in danger by eating just one or two grapes. Three or four grapes can be dangerous for a 20-pound dog.
A single spoonful of grape jelly might cause serious problems due to the high concentration of grape juice it contains.
For this reason, it's best to avoid giving your dog any amount of grape jelly. By doing so, you lessen the likelihood of bad things happening. More importantly, it will help you prevent your dog from coming into contact with any potentially harmful substances.
Grape Poisoning Diagnosis
Grape poisoning can be diagnosed using a combination of medical history, symptoms, and laboratory results. If you weren't there, the strongest clue would be undigested grape pieces in the vomit or feces, especially if they're accompanied by fatigue, weakness, and a loss of appetite. If you are unsure, looking back over your dog's behavior pattern may shed some light.
You should also check the label for any grape- or current-based sweeteners and bring a sample to the vet for analysis. Kidney failure is diagnosed in the later stages when the blood test reveals elevated levels of BUN (blood urea nitrogen), creatinine, phosphorus, and calcium.
Grape Poisoning Treatment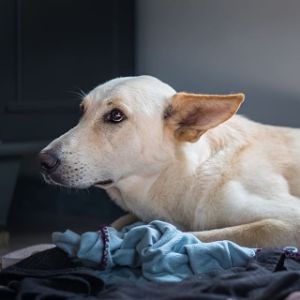 Call a poison control center for advice on what to do if you suspect your dog has been poisoned. If the agent recommends taking your dog to the vet, do so immediately.
If it's been less than two hours since the poisoning, the vet will try to induce vomiting to stop the poison from being absorbed. The dog will also receive activated charcoal, which binds to the toxin in its stomach and aids in preventing absorption. If caught early, this treatment should suffice for a mild case.
The administration of intravenous fluids is mandatory for at least 48 hours if your dog has consumed a large quantity of grape jelly. This will stimulate more urination, help the kidneys, and speed up the elimination of the poison.
Additional drugs to activate the kidneys may be required if the dog is still only generating a very small amount of urine. Without any urine output at all, kidney failure is almost always fatal.
Grape Poisoning Prognosis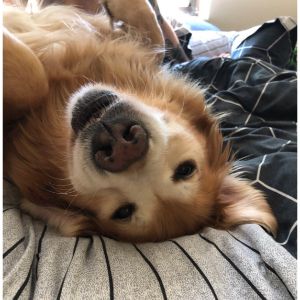 Grape poisoning in dogs can be extremely painful and even fatal. Similar to human beings, animals may have a delayed onset of symptoms after ingesting the substance.
For dogs, the first sign of grape poisoning is typically an upset stomach. This could lead to fatigue and a loss of appetite. The dog will become progressively weaker until it dies if it is not treated.
Grapes pose a hazard to dogs because of both the fruit and the chemicals they contain. Your dog can die from acute renal failure or toxicity in as little as 72 hours.
Grape poisoning manifests itself in dogs with a variety of symptoms, including vomiting, diarrhea, weakness, lethargy, a racing heart, and rapid breathing.
In addition to the obvious symptoms of fever and diarrhea, many dogs will exhibit systemic symptoms such as a decrease in appetite, dehydration, elevated heartbeat and breathing effort, stomach pain or distension (swelling), weakness or paralysis, a weaker pulse (less than 60 per minute), or an abnormal rhythm.
These signs may point to a more serious issue that needs emergency veterinary attention, so it's crucial that you take your dog in if you notice them.
Grape Poisoning Recovery
Grapes have a moderate to high toxicity level. Even with prompt medical attention, dogs exposed to toxic levels of grapes have a terrible prognosis. Your dog's prognosis may improve if you act quickly.
Avoiding exposure to grape jelly is the best strategy to prevent poisoning in dogs. This is especially important if your dog has a habit of eating random objects. Dogs in the wild will typically avoid ingesting poisonous substances; however, domestic dogs may not share this natural aversion.
Other Fruits Dogs Should Not Eat
Incorporating fruit into your dog's diet can be beneficial, but it's important to know which types of fruit they can and cannot eat. There are several fruits that dogs should never eat. Here's a rundown:
Apple: Dogs get digestive issues from eating too many apples, so avoid giving them to your pet.
Bananas: Dogs can easily overeat the sugar and carbohydrates in bananas.
Blackberry: Blackberries are high in tannins, which may cause gastrointestinal irritation in dogs if they are fed too frequently. Don't give your dog blackberries or any other kind of hazardous berry since they contain trace quantities of cyanide.
Cherries: Cherries are toxic to dogs due to the high levels of oxalic acid they contain, which can lead to kidney stones and ultimately renal failure.
Frequently Asked Questions
Will one grape hurt my dog?
Even one grape can be seriously harmful to your dog, so don't hesitate to contact your veterinarian.
Can dogs eat grape jelly with peanut butter?
While many of us love peanut butter and grape jelly, the latter is not safe for dogs to eat.
Can dogs eat strawberry jelly?
You should avoid feeding your dog strawberry jelly due to its high sugar content.
Conclusion for "Can Dogs Eat Grape Jelly"
You should always do your research before you give your dog any food that is not specifically designed for them. This also applies to fruits like grapes. If not, you might unknowingly feed your dog grapes, and this can be really harmful to them.
If you find this guide, "Can Dogs Eat Grape Jelly," helpful, check out:
Learn more by watching "Dangerous Foods Your Dog Should Never Eat" down below:
Garrett loves animals and is a huge advocate for all Doodle dog breeds. He owns his own Goldendoodle named Kona. In addition, he volunteers at the Humane Society of Silicon Valley, where he fosters dogs and helps animals. Garrett enjoys writing about Doodles and believes that dogs can teach humans more about how to live than humans can teach a dog.
Why Trust We Love Doodles?
At We Love Doodles, we're a team of writers, veterinarians, and puppy trainers that love dogs. Our team of qualified experts researches and provides reliable information on a wide range of dog topics. Our reviews are based on customer feedback, hands-on testing, and in-depth analysis. We are fully transparent and honest to our community of dog owners and future owners.