You're probably asking yourself: "Can dogs eat pringles, and is it safe?" You're likely in a situation where you're comfortably seated on the couch consuming your favorite crunchy snack. Most people love Pringles for their unique shape and the convenient can that they come in. Even your dog may pretend to love these little snacks alongside you if you cave in to his demands for a single chip. Unfortunately, many pet owners give into these pleas and slip their beloved canine some salty snacks from the Pringles can. Should you be feeding your puppy Pringles? The question about whether dogs can eat Pringles lingers in the minds of many pet owners. If you want to know more about how this snack can impact your dog's health, keep reading to learn more.
Before scrolling down this article "Can Dogs Eat Pringles," these similar questions could also help: Can Dogs Eat Takis and Can Dogs Eat Chicken Nuggets?
Is It Safe For Dogs To Eat Pringles?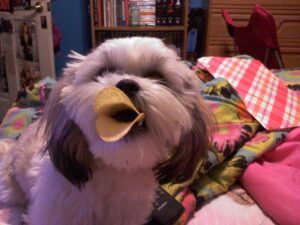 The truth is that a single chip isn't likely to do your dog any harm. However, it would be best if you prevent your dog from getting a taste for these crunchy snacks. You might want to let them play with the empty can for a little while, but be sure to keep the lid on so that they don't get any crumbs. Let's take a deeper dive into why Pringles isn't the best idea for your dog.
1. Seasoning
Many pet owners wonder if their dogs can have certain flavors of these delicious snacks. These chips come loaded with flavor, which means that they have many different seasonings on them. Many of these seasonings could make your dog sick. Typical spices like onion, garlic, and salt are toxic to your dog. They can result in severe gastrointestinal distress such as diarrhea, vomiting, and an upset stomach.
If your dog consumes copious amounts of onion and garlic, it may even damage their red blood cells, which results in anemia. Eating a small taste of these seasonings may result in the loss of just a few red blood cells. However, large quantities can make your dog sick. Other herbs that can make your dog sick in the same way include chives, shallots, and scallions.
The first sign that your dog is experiencing issues with these seasonings is irritation of the mouth. They are likely to start to drool more than usual before developing an upset stomach. Because your dog cannot communicate with you, you aren't likely to notice when it feels nauseous. However, you will likely know when they start to experience abdominal pain. The good news is that this condition is usually not fatal, even though it can be pretty uncomfortable.
Related Dog Questions: Can Dogs Eat Brisket and Can Dogs Eat Chicken Skin?
2. High Salt Content
Have you ever downed a handful of Pringles and thought that you might need an ice-cold beverage to wash them down with? This is because of the high salt content present in most chips, including popular favorites like Doritos or Lays. In small amounts, dogs need salt to help balance their fluids and keep their nervous system functioning properly. You will likely even notice that sodium is on the ingredients list for your dog food.
Chips have more sodium than is healthy for your dog, though. They can suffer from salt poisoning if you aren't careful about their consumption. The first sign that they may have consumed too much salt is that they will be excessively thirsty. They may drink so much that their stomach appears swollen or is tender to the touch. Other common symptoms of salt poisoning include:
Vomiting
Lethargy
Excessive urination
In severe cases, your dog may even experience tremors or seizures. Small dogs can consume less salt than larger dogs because of their size. If you think that your dog may have consumed too much salt, contact a veterinarian. Chances are they will want to know how much salt your dog has ingested along with his weight. They may want to monitor him, hook him up to intravenous fluids, monitor his electrolytes, and continue checking for dehydration. It may take two to three days for your dog to return to normal.
Related Dog Questions: Can Dogs Eat Salami and Can Dogs Eat Fruit Roll-Ups?
3. High-Fat Content
Much like sodium, fat is an essential building block for your dog's diet. Pringles are incredibly high in fat, though, and you should avoid giving these to your dog. High-fat content can cause a severe condition known as pancreatitis. The pancreas, a small organ behind the stomach, helps your dog digest food and keeps its blood glucose levels functioning. When pancreatitis sets in, this organ swells and becomes inflamed, which, in turn, causes pain to your dog.
If your dog is suffering from pancreatitis, you are likely to see common symptoms like loss of appetite, vomiting, diarrhea, and lethargy. These are the same symptoms that could occur with salt poisoning, so it is crucial to have a veterinary professional investigate the culprit. Your dog may also show signs of abdominal pain, such as hunching its back. In some cases, dogs will hold their hind end in the air while their head is lowered down toward the floor.
Pancreatitis can be caused by many different things outside of consuming fatty foods. If your veterinarian isn't sure precisely what contributed to their condition, they will monitor them. They will likely administer painkillers and anti-inflammatory medication along with intravenous fluids. Additional meds could be given to help with nausea and vomiting. Many will recommend that your dog fasts for a full day to give their pancreas a break.
Related Dog Questions: Can Dogs Eat Pork Rinds and Can Dogs Eat Wheat Thins?
Conclusion For "Can Dogs Eat Pringles"
You might be tempted to share just one tiny chip with your canine, but you should think twice. Pringles have lots of seasonings along with a high fat and salt content. Combined, these three issues can spell major problems for your puppy. The veterinary bills for monitoring your dog, delivering fluids, and providing medications can be pretty costly. It would be better for your dog's health and your wallet if you stick with canine-friendly treats like peanut butter and cream cheese. Your dog can still indulge in a tasty treat every once in a while, and you can rest assured that it's good for his health.
For helpful dog food articles, you can check out:
To learn more about what you shouldn't feed your companion, watch "25 Harmful Foods Your Puppy Shouldn't Eat" from Alpha Paw down below: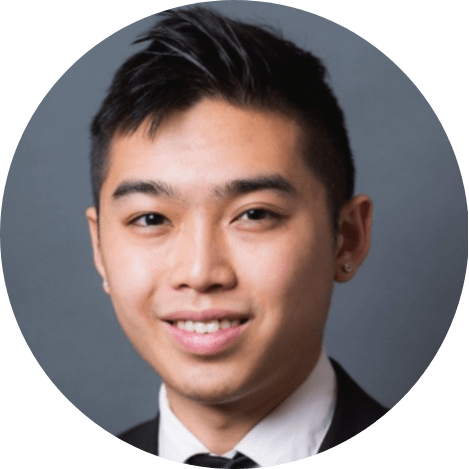 Andy is a full-time animal rescuer and owner of a toy doodle. When he's not saving dogs, Andy is one of our core writers and editors. He has been writing about dogs for over a decade. Andy joined our team because he believes that words are powerful tools that can change a dog's life for the better.
Why Trust We Love Doodles?
At We Love Doodles, we're a team of writers, veterinarians, and puppy trainers that love dogs. Our team of qualified experts researches and provides reliable information on a wide range of dog topics. Our reviews are based on customer feedback, hands-on testing, and in-depth analysis. We are fully transparent and honest to our community of dog owners and future owners.